Content is the most crucial factor in SEO. Your webpage's ranking depends mostly on the type of content on that webpage. Industry experts suggest top quality long-form content can be highly effective in getting good search results. However, the question that arises here is what the ideal content length is?
Yes, the length of your content plays a very significant role in gaining organic traffic and boosting search rankings.
However, before knowing the ideal content length for your site, blog or web-page, it is important to go through the two types of content based on content, i.e.-
Short Form of Content
Long Form of Content
Let us discuss the significance of both of these to understand the ideal length for good SEO –
Short form of Content
Content which often contains less than 1000 words is known as a short form of content.
A content of fewer than 300 words is simply meaningless so we can say a short form of content lies somewhere between 500-1000 words.
These content are often used in social media posts, blog posts, and Infographics.
The long form of Content
Anything above 1000 words is considered as a long form of content; it can be 1500, 2000, or 2500+ words content.
Such content contains more information, and these are often used in the well-researched analysis, case studies, eBooks, and so on. With the long form of content, you will be getting a host of SEO benefits.
The long form of content performs well in the search engine results. Such posts are considered evergreen and offer long term SEO benefits.
Now, you must have got the idea that your ideal content length for good SEO should revolve the long term of content.
Let us now find the right length for your long term content-
What is the ideal content length for good SEO?
A number of studies have suggested that the content of more than 2000 words is ideal for SEO.
Here's another thing that draws our attention; contents of 2400+ words rank best. Now if we draw a conclusion from this, the content of 2000-2500 words is ideal for SEO.
In the below-given image, you can see an analysis of the content length on the top 10 organic ranks –

As per this analysis, the content of around 2500 words is ranking at first while 2300+ words' content is ranking at the 5th position. Content with 2000+ words is ranking at 10th position.
So, if we conclude from this analysis, it can be said that your idea content length for good SEO varies from 2000 to 2500+ words.
How Ideal Content-Length correlates with Domain Age
Now domain age also matters in deciding the content's length.
A domain of 1-10 years ideally contains around 2100 words, whereas the domain of 10+ years contains 2700+ words. So you must also consider this fact while deciding the ideal length of your content.
New domains are expected to have the approx content length of 1800 words.
How choosing Long Form of Ideal Content-Length matters in SEO?
You must have often seen that quality content with good length and in-depth knowledge will help you in boosting your SEO because Google prefers that, but here the content should be backed with good research, and it should not lack the quality.
Let us understand why length matters –
1) Social Shares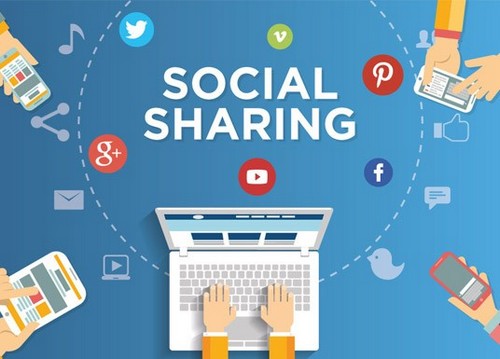 Yes, it has been found that longer contents get more social shares than shorter contents.
More social shares will eventually help you in SEO and getting ahead of your competitors. These types of contents also help in building subscribers; email and SMS.
In-depth content that is offering value to readers will influence them to share that with others. Such articles also ensure more engagement and help you stay ahead from your competitors.
2)  More Backlinks
A well researched and long-length content has higher chances of earning quality backlinks as everyone wants to add backlinks with quality and well-researched content only.
For instance, if you are creating a quality 2500+ words content, then you must be getting more backlinks compared to a 500 or 1000 words post. Your articles will be more likable. You will have better opportunities for internal link building as well.
3)  RankBrain's Preference
Google's rank, braid also prefers a long form of content.
This is so because a long form of content is most well researched and contains a number of LSI Keywords, which help RankBrain to understand the page better.
4) Audience Engagement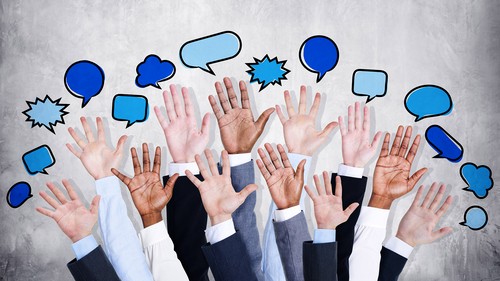 A long form of content will engage the audience much better than a short form of content because there you can include a lot of information.
Users are there on your website to get the information they want, and in a long form of content, you can cover them all, which will definitely increase the audience's engagement.
With an article that offers lots of data, images, and information relevant to your post, it has better chances to engage audiences and increase conversions.
5) Long-term SEO
Longer content provides a better and long-term SEO value that means they are evergreen and drive traffic in a much better way. When you know the ideal content length for your site and create a copy with enough and updated information, you will create a content which is not time sensitive.
Since such contents contain well-researched information along with a deep analysis which helps in maintaining the credibility of content for long-term hence, they don't lose their SEO value quickly.
Such content will have the potential to pull in more traffic and readers for a longer duration.
6) Lesser Bounce Rate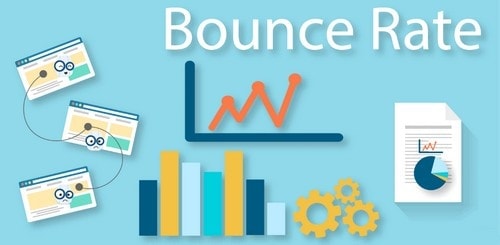 A long form of content will help in reducing the bounce rate, which helps in SEO. It will enhance the user's engagement, which will eventually decrease the bounce rate.
A content piece with the idea content length, well-researched information, better engagement, effective back-linking will automatically cajole readers into sticking with the post. Hence the bounce rate will decrease.
7) Increased Brand Credibility
Content which is written in-depth and comprises of genuine facts along with plenty of information, always enhances the credibility of any brand.
Websites like Hubspot and Moz have successfully established their reputation by following the same formula.
8) Increased CTR and Dwell Time
Longer articles also come up with better and more descriptive Meta descriptions. They also have more effective use of long tail keywords, and hence they increase Click through Rate of your posts.
A Long form of content contains more information about any topic, and this provides users with convenience to find each and every detail at one spot. They don't have to look at other sources for similar information; hence they tend to spend more time on your website.
9) Increased chances of getting viral
A long form of content has increased chances of getting viral.
It has been found that the ideal content length of 2000+ words often gets more social shares than the short form of contents. Since they contain more information, users like to share them.
More informative and powerful content that offers complete information to the readers in an interesting manner appreciates more chances of going viral.
Key features of such content are-
Comprehensive 2000+ Words Content
Videos
Statistics
Original Data
Graphs
Infographics, etc.
10) Lead generation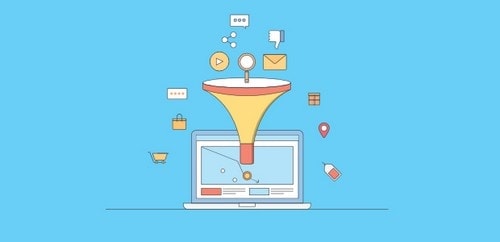 Length of any content affects not only the SEO but also conversions.
Content marketing is one of the best ways to generate leads for your business, and 9 out of 10 businesses prefer this. Now if you want to take the lead in this competitive environment, you will have to create a longer content that contains more and more information.
11) Trust
People love to see research and analysis of any content.
They trust websites that contain such contents which are well researched and contain meaningful analysis. A long form of content often contains these; hence, they are highly effective in strengthening the trust with their audiences.
Better trust also automatically boosts the chances of your content to get more shared on different platforms. You will also be having a loyal reader base who will be waiting for your next post.
12) More Referral Traffic
As we had discussed earlier that if your ideal content length is a longer form of content with 2000+ words, you will be having chances of more backlinks and social shares.
This will ultimately help you get more referral traffic on your site from a wide variety of sources.
 So a long form of content is not only effective for SEO but also for conversion rates.
Since they cover a lot of information in detail, it becomes convenient for users to read them out and get everything in one place. Such things are known to establish mutual trust, and conversions also increase in this way.
Now the question comes- how to create a conversion driven long-form SEO content?
How to Create Post of Ideal Content-Length, i.e. Long-form Content?
For creating long-form content, you need to follow below-given steps-
1) Researching for a relevant topic in your niche
You need to find out the topic that is going to resonate with your audiences.
Tools that will help you in finding the right topic for your content are-
Ahrefs Content Explorer
BuzzSumo
Skyscraper Technique
2) Know the SEO friendly Blog Post Structure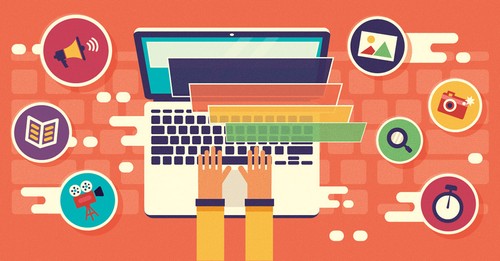 With the right structure of your blog, the task of engaging your audiences will become easier for you.
It also helps in having SEO optimized content for your site.
Key things for creating SEO friendly post-
Long-form Content
Selection of right content type, e.g. How to, Guides, eBooks, Infographics, etc
Relevant and engaging introduction with the inclusion of primary keyword
Use of different headings and subheadings
3) Know your Primary and Secondary Keywords
Proper attention on key metrics like Search Volume and Organic Competition will help you find the right keywords for your content. Also using LSI keywords adeptly in your content will be quite beneficial.
When you choose long form as your ideal content length, you also get better opportunities to use keywords adeptly. Some tools that will help you in finding the right keyword are-
Google Keyword Planner
Moz's Keyword Explorer
Ahrefs Keywords Explorer
KWFinder Keyword Tool
Siggraph LSI Keyword Generator
4) Use contemporary Images, Videos, Graphics & Statistics in your Content
Images, videos, and graphics empower content to be more interesting, engaging, and SEO compatible.
Visual content is very powerful in getting more social shares and boosted audience engagement.
Use of statistics, quotes, data, and numbers upgrade your content. Inclusion of such features also makes your content more trustworthy.
5) Linking your content to High Authority Sites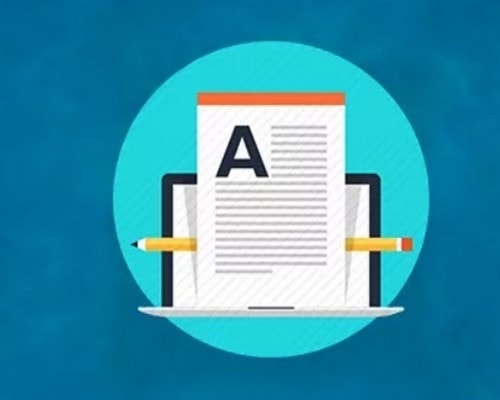 Credibility is a very important factor behind having a loyal audience base. Linking to high authority sites help your site has that kind of credibility.
Your stats, quotes, etc. should be linked to the sources that make them more believable.
Conclusion
Length of any content plays an important role in deciding the ranking of your webpage on the search engine.
They also impact your conversion rates.
Ideal content length for good SEO revolves around Long Form Quality Content, and you need to start using those to appreciate optimized existence for your site on the web.
Having any doubts about the ideal content length for your site and blogs? Share your details with our experts and us will guide you in the process.
Liked this post? Check out the complete series on SEO