Search Engine Optimisation, commonly called SEO, is one of the most important aspects you need to take care of while building your blog. From that perspective, Yoast SEO is an excellent plugin.
However, as a first-timer, you may be confused about the settings you need to apply in the Yoast Plugin. If you are amongst those who want to know more about the Yoast SEO plugin and the settings therein, we would advise you to learn more about the concept from this detailed tutorial.
What is Yoast SEO?
During the initial days, the plugin was referred to as WordPress SEO by Yoast. It has a host of features, and that is exactly what makes it a great, but complicated choice in itself.
Practically everyone who is on WordPress and understands the importance of SEO uses Yoast SEO plugin. One of the most powerful tools for SEO, the plugin is a must for all of you bloggers out there.
We will understand what settings does it offer, how do these settings affect you and how to apply the changes in today's post.
Features of Yoast SEO Plugin
One of the most comprehensive and total SEO plugins for WordPress, it comes with a lot of functions, features, and tools. Some of the functionalities that Yoast SEO excels with include
Change the SEO title and meta descriptions of your post.
Taxonomy support for title and meta description.
Snippet previews Google search results.
Checking keyword testing
The configuration of meta tags.
Cleaning up of permalinks.
Support for breadcrumbs with customizable breadcrumbs titles
.htaccess and robots.txt editing option.
Verification of Google Webmaster Tools, Yahoo Site Explorer, and Bing Webmaster Tools
RSS footer/header configuration.
The Important Settings & Configurations in Yoast SEO Plugin
The significant settings that Yoast Plugin offers you include the following. Let us explore each of these settings for a clear understanding.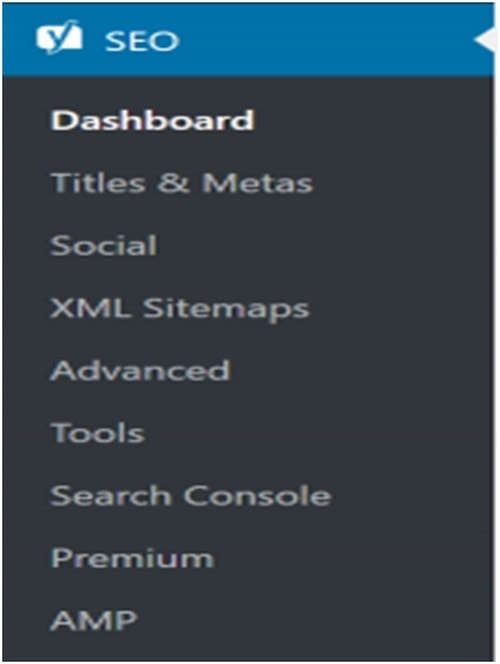 Dashboard
The Dashboard comes with its own menu and dialog box.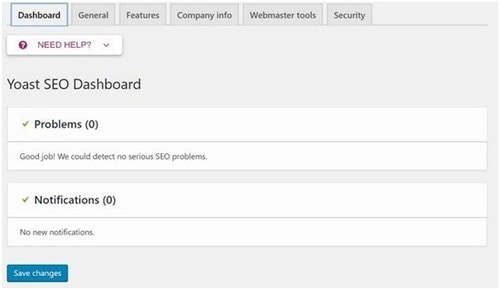 Do not make any changes here.
The General tab comes with settings for the quick configuration of your Yoast plugin. However, you can leave these settings as it is.
The next tab, Features can have a bearing on the performance of your site as this tab has several important SEO related settings. The following image should be self-explanatory.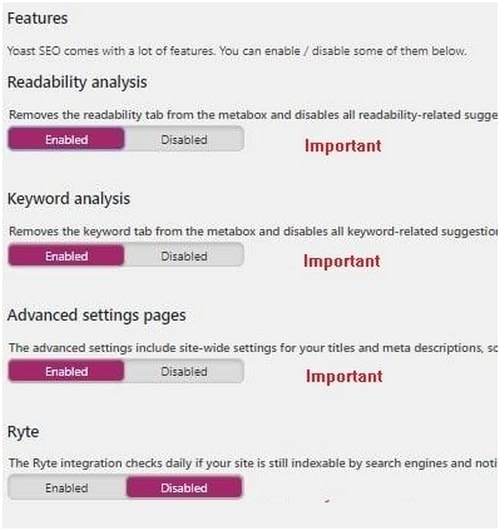 In the next tab of Company Info, you can add the information about your business. The details required are Website, alternative website, Company name and other personal information. You can even upload your company logo and save your settings.
If you have a larger website, enable the option for Cornerstone content as well.
Next tab is another crucial option from the SEO perspective. You can get your site verified with Google Search Console.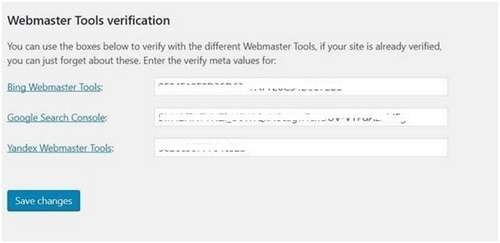 To verify your site, follow these steps –
Sign Up to the respective webmaster tools.
Go to the HTML Tag option
Copy the code and paste it in the respective field in the above interface.
Click on Verify
Repeat the procedure for all the webmaster tools.
Next step under Dashboard settings is Security. You can enable the setting for advanced security. However, if you have more authors on your website – you can disable the configuration.
Title and Meta
This section again comes with several tabs. We will analyze each of these ones by one.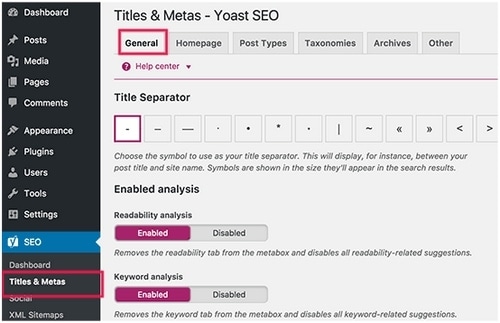 The General tab contains the options for Readability Analysis and Keyword Analysis. You can disable them, but it is useful for ensuring better readability.
Next tab, Homepage aids you to define the title for your homepage. The third tab reads, Post Types. You can define your default post titles from this setting.
The next tab, Taxonomies is for configuring titles and meta for categories, tags, custom taxonomies, and post format archives.
Social
In today's world of connected life, it is absolutely necessary to go with social integration as it is one of the significant factors for SEO. This section comes with the following details –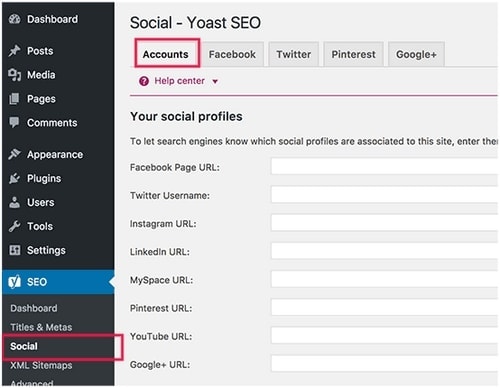 The first tab is for listing all your Social Media profiles. Add your URLs to let Yoast and Search engines know about your social profiles.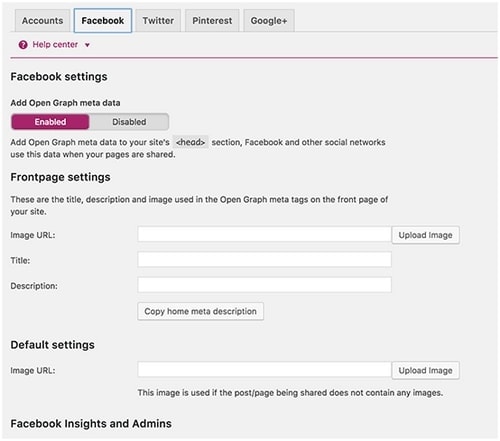 Make sure Add Open Graph metadata is enabled under the Facebook tab. Similarly, for the Twitter tab, you need to enable Add Twitter card metadata. Enable and authorize all the settings as per the requirements for all your social profiles.
XML Sitemaps
Any website needs sitemaps for proper functionality and perfect SEO. The sitemaps help your site get indexed easily and are essential for letting the search engines know your content.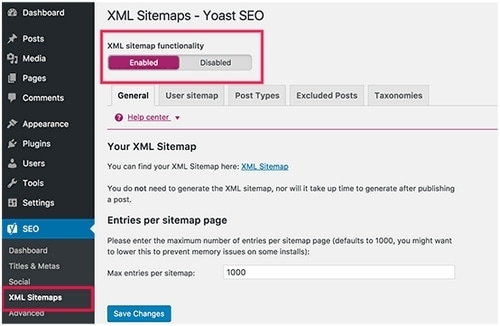 Enable XML Sitemap and then go to the next tab, user Sitemap, and make sure the Author/user sitemap is disabled. Under the Post Types, disable any of the post types you would not want to be included inside the sitemap.
You will need to repeat the same procedure for all the entries under Taxonomies tab.
Advanced
The Advanced section offers you options for configuring breadcrumbs, permalinks and RSS feeds. Let us examine the settings one by one.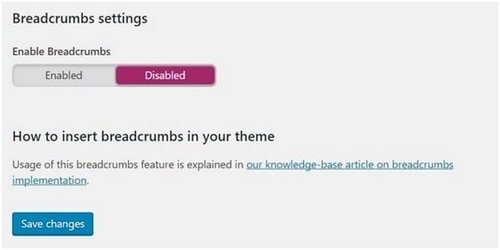 Breadcrumbs are used for navigational purposes which also helps in Search Engine Optimisation and in keeping the structure of the site properly. Breadcrumbs can also appear in search results thereby providing you with an extra advantage.
When you enable the breadcrumbs settings, you will find more settings as in the image here below –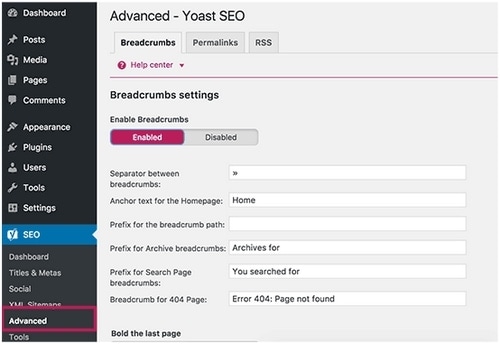 Ideally, most of the settings available by default should work for you. However, you can make the changes if you want to.
The permalinks should ideally be easy to work with under the  standard conditions.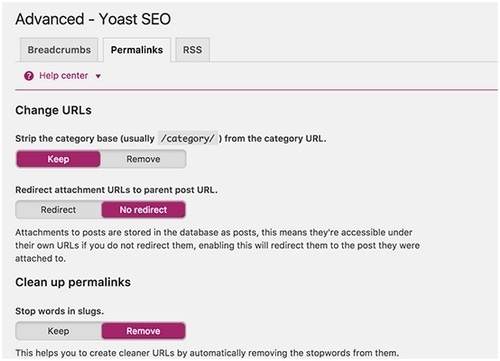 This will ensure that whenever someone uses your post, you receive a backlink, and thus the search engines understand that you are the original source for the content.
The settings have several options to add author links, post link or blog link. You can also add advertisements to your RSS feeds.
Tools
There are several tools that come built-in with Yoast SEO. Some of the tools include
Bulk editor
File editor
Import and export options
The Bulk editor will be helpful in editing your title tags and meta descriptions for each of your posts without having to visit them individually. The file editor helps in editing the .htaccess and robots.txt files.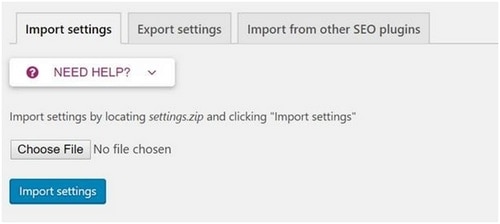 We don't recommend using the bulk editor for editing your post descriptions in bulk as they can damage your file structure if you end up creating duplicate entries. And it is not recommended to use use these tools unless you know what you are doing as even a small mistake can lead to multiple errors affecting your site.
There are several other settings that the Yoast plugin offers. Most of these settings can be mastered later on once you start developing your understanding of the plugin and its parameters.
If you are opting for the Premium version of the Yoast plugin, you can also check out a few additional settings as well. Apart from the above essential options, it also lets you effectively do Keyword Research.
The Concluding Thoughts
Yoast is, by every standard, a powerful SEO tool for WordPress sites. If you are on WordPress and still not using Yoast SEO Plugin, you are missing a lot of useful things.
Are you using Yoast SEO plugin with your WordPress blog? If you do, which are the settings have you configured on your website which has given you the best results? Were we of help in letting you know the extra functionalities that you were not aware of? Share your thoughts, opinions, and experiences via your valuable comments. Also, share any doubts you may have. We will direct you to the right kind of resources to address your concerns.
Liked this post? Check out the complete series on SEO