Today, creating a website is considered to be one of the best ways to show your exposure over the internet. But to increase the visibility of the website, many things need to be done.
Various tactics need to be used to improve the ranking of the website and also to increase the traffic on the site.
For this, the website user must be using several tools. Website crawlers are also one of the options that need to be chosen carefully to get proper results.
Site crawlers started being into existence since the 90s. Since then, there have been a number of different crawlers that have been developed. Developing a proper site crawler is difficult and needs a lot of precision. But choosing the right one is also equally confusing.
You should make sure to go through the different options before selecting them so that you do not land up in a harmful situation.
While selecting the right site crawler, it is important to keep in mind a number of factors such as scalability, transparency, reliability, anti-crawler mechanism, data delivery, support, and data quality.
Here is a list of the most popularly used website crawlers available-
Table of Contents:
List of top rated Website Crawlers
1) Dyno Mapper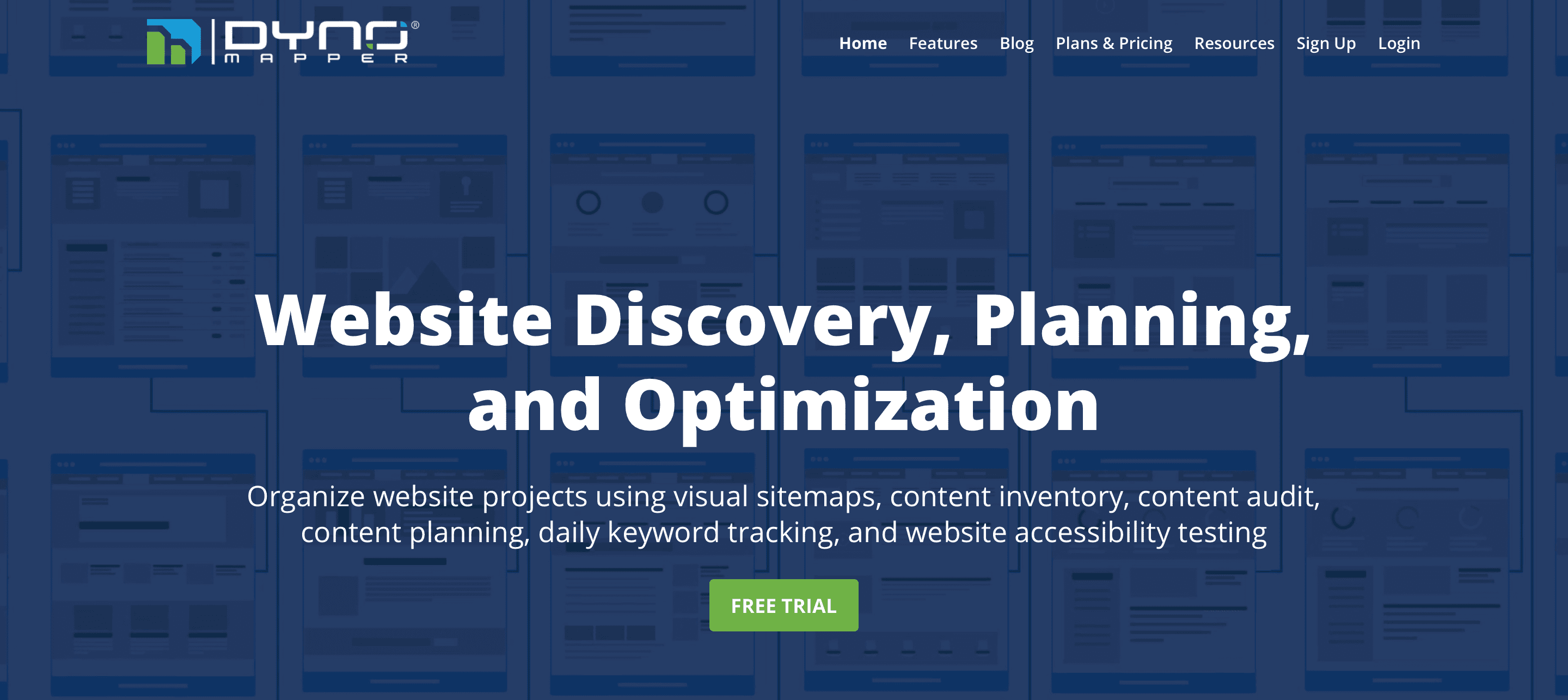 The crawler from Dyno Mapper helps the user to enter the URL of any site and comes up with the site map of it.
After this, you can build your site map automatically. There are three different packages that the site crawler has. You can choose the right one from these three packages, depending upon your requirements. It comes up with a free trial of 14 days, and you can test this trial version first before you buy it.

It is advantageous in analyzing and showcasing the real architecture of your site. You can quickly get interactive visual sitemaps to know the actual condition of a website.
2) SEO Chat

This is one of the best free Website Crawlers for you that will be quite useful in mimicking Google sitemap generator and scanning your site adeptly.
It is also quite useful in identifying page errors and broken links. It can let you scan from 100 to 1000 pages from your site.
For crawling more than 100 pages, you need to register on the portal.
 3) Screaming Frog SEO Spider
Screaming Frog offers a number of SEO tools for its users.

The site crawler is known to be one of the best tools that the brand has. The site crawler crawls the website to get in details some details such as the broken links in the site, redirects, and many others.
It is said that some of the biggest brands across the world, such as Apple and Google, make use of this crawler.
The free version of the tool is highly competent to provide you with a range of features already. But having the premium version can provide you with the full experience.
4) Webcrawler.com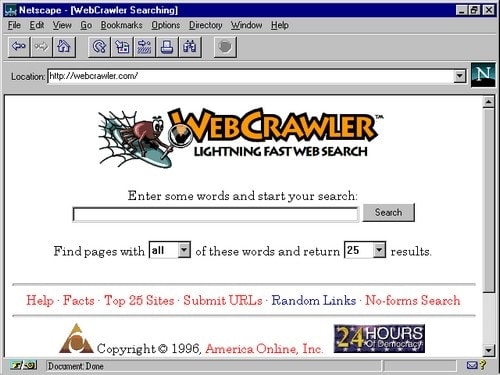 As the title suggests, it is again a helpful and prevalent website crawlers that comprises a simplistic approach yet offers excellent functionalities.
It will offer you the results of the topmost ranking pages with the URL you enter. Simultaneously, you will be able to find out which page is ranking better than others on the go. Hence, you can find out the best performing SEO method straight away.
You can also integrate it to your site as a banner, text link or sidebar.
5) DeepCrawl
The tool is reliable because it states on its homepage that it does not promise to provide everything in one device.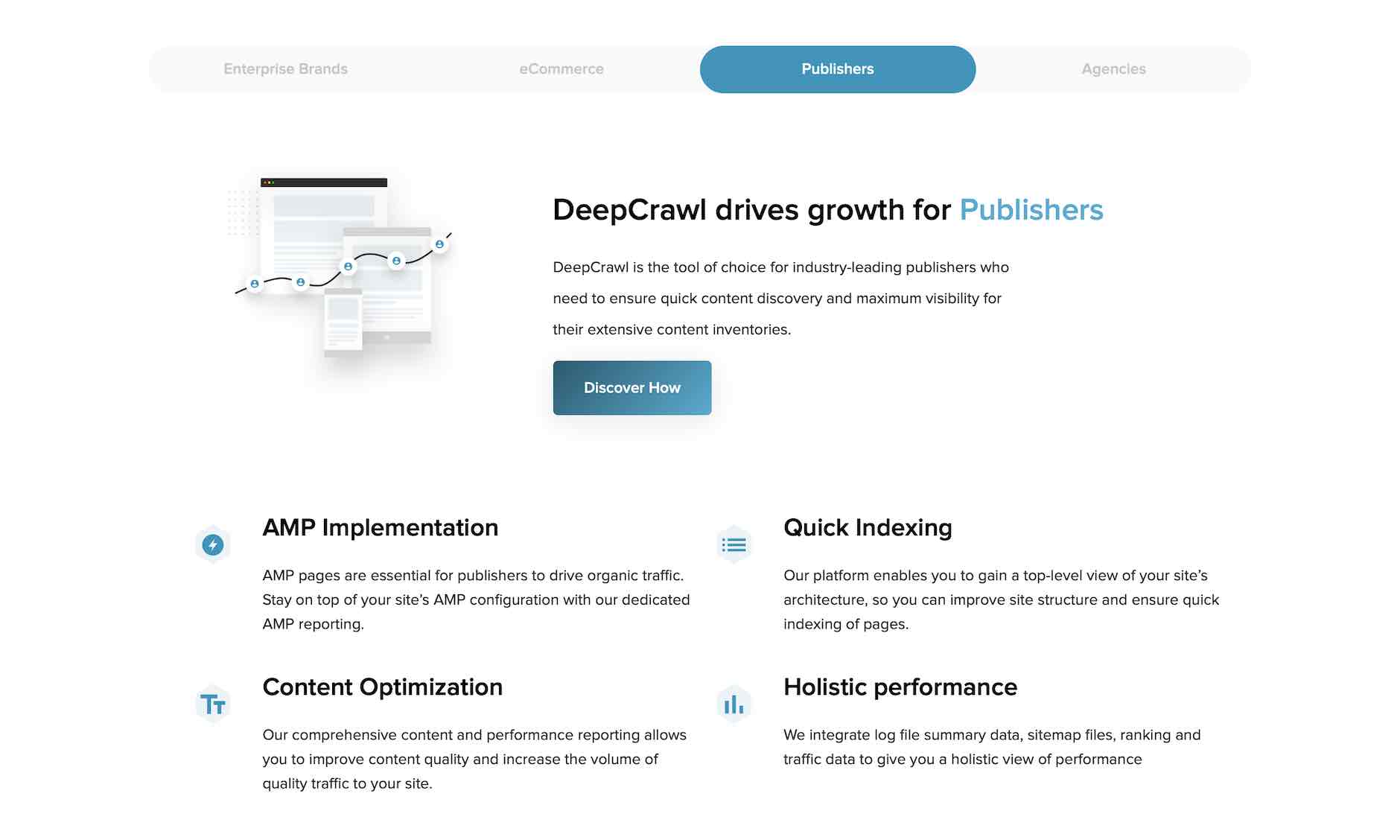 DeepCrawl is known best to offer some features such as regular crawls in the site, recovering from penalties, and comparison with some other competitors.
The tool is available in five different packages. Users do choose the right package based on the features that are required. But the Agency package is known to be the most affordable one and also the one that can be helpful for almost everyone.
6) Apache Nutch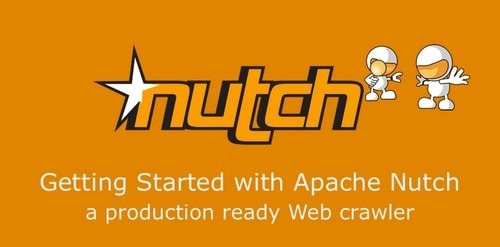 With Apache Nutch, you will get a cross-platform JavaScript Website crawlers that can offer immediate results.
Its dependence on another Apache tool named as Hadoop offers you the ability to crawl multiple URLs in one go.
You can also find out highly effective interface extensions such as parsing, scoring filter, indexation, etc. For optimum effect, it is advisable to use it on Hadoop.
7) Apifier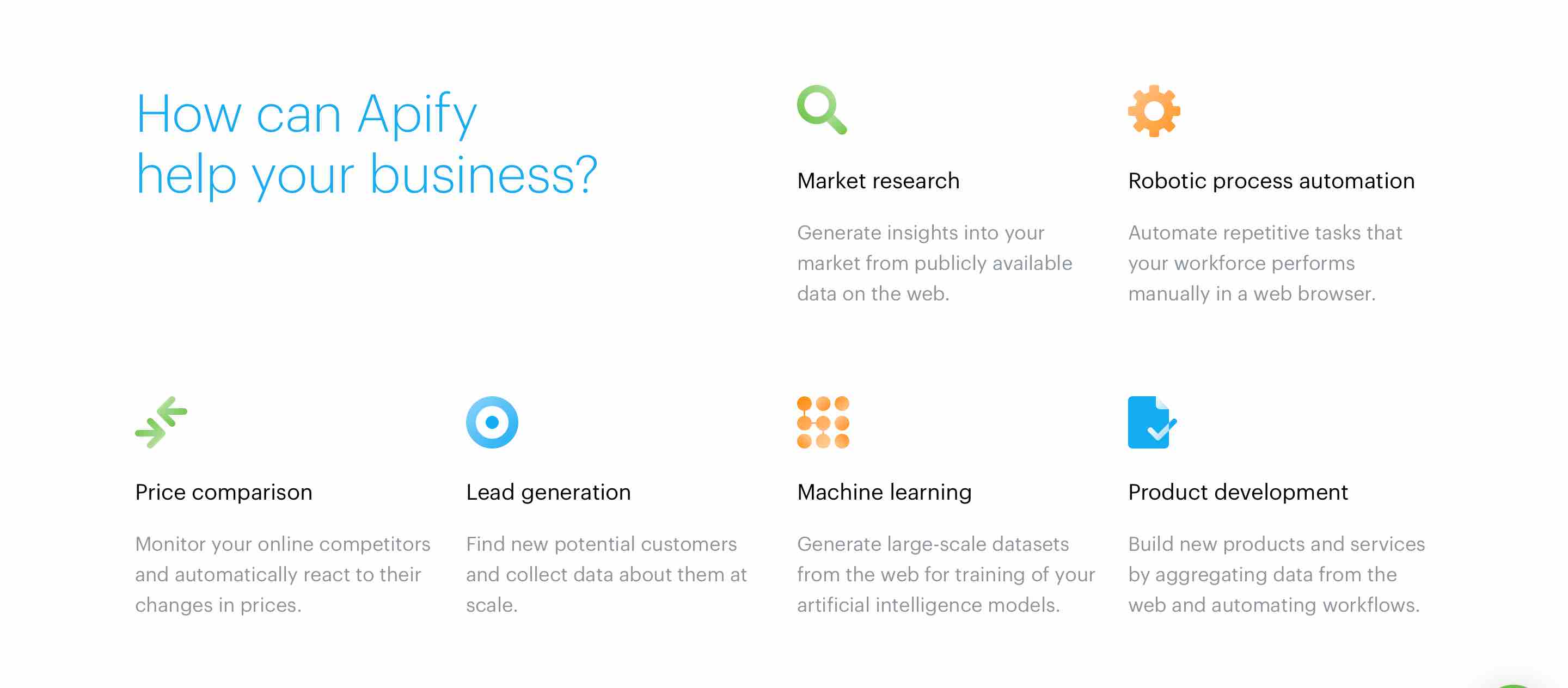 Apifier is a tool that gets the site map and also other details easily.
The results are presented in the form of a report so that it can be studied in the right way. It is highly useful to check out the performance of your competitor and also getting developed accordingly.
The tool offers the users to sign up for free with a few basic features. But afterward, you can get the premium version that can offer you a wide range of features and functions.
8) Norconex Collectors

It is one of the most useful open-source website crawlers for the developers.
This one is compatible with Linux, Windows, Mac, Unix, and other operating systems that work well with JAVA. You can also switch platforms in a hassle-free manner.
Anyone who is having some sorts of developing experience can use it with the utmost ease. It will also let you make submissions to any of the search engines. You can use it for crawling website content and building your Search Engine Index.
9) Oncrawl
Oncrawl offers you to get data of all the pages of the website with the help of an algorithm and regular monitoring.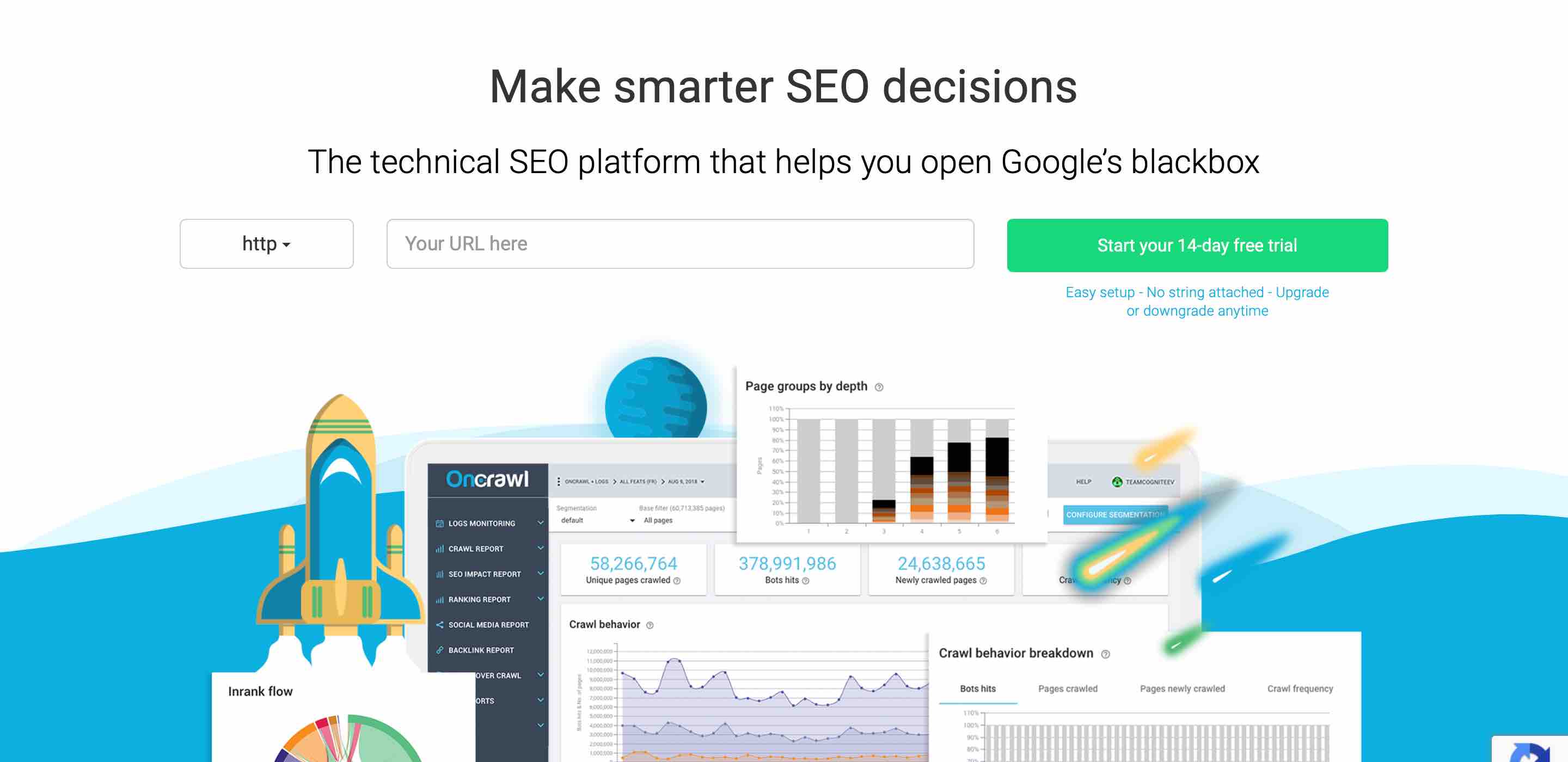 There are many features available in the tool such as SEO audits, the traffic responses, and many others.
The best thing about this tool is that it offers you to use for 30 days and if you are not happy with it, it promises to give your money back.
10) Scrapy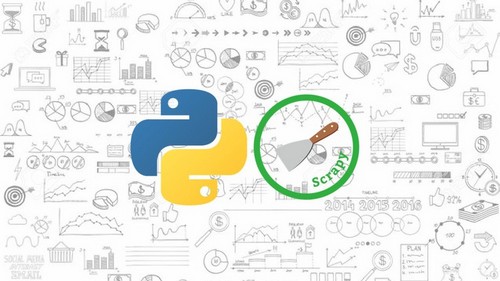 It is an open-source crawler and is designed with Python.
The tool is highly capable of performing several functions such as data mining and also monitoring of the data. The tool is highly flexible, and so it offers you the feature of fast crawling.
If you have a knowledge of coding and you go through the tutorial of the tools, you will be able to make use of a number of features provided in the tool.
11) JSpider
The tool was developed with Java and is hosted by Forge.
It is an open-source tool and is highly customizable. The tool crawls the website to offer many features such as checking various internal errors in the servers, internal links, analyzing the layout, and also create a sitemap.
The tool is highly configurable, and hence a number of data can be added to the site through it.
12) Hyperspider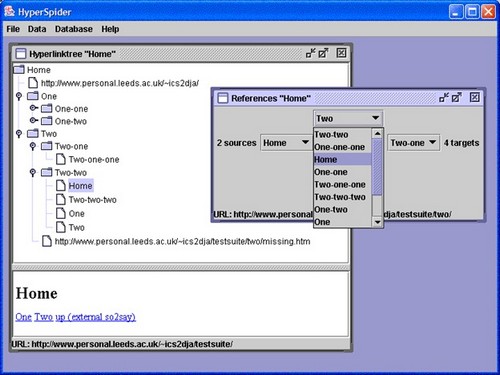 This is another open-source and highly functional website crawler option.
The tool is written in Java, and it is capable of operating on more than one systems.
It offers various functions such as data mining and other stuff and helps in exporting the data in between the databases with the help of CSV files.
13) Aperture Framework
This is another tool hosted by Source Forge.
The tool is developed in Java and allows the users to extract the data and the contents from different elements such as mailboxes, file systems, and many others.
It is an open-source tool, and the data is exchanged through semantic web standards.
14) Crawler4J
GitHub has hosted this tool, and it is developed in Javascript.
To use this tool, the user needs a bit of coding experience. It offers an excellent example in various functions such as manipulations.
This will let you step up multi-threaded web crawlers just in a few minutes. So, by choosing Crawler4J, you will be finding one of the best website crawlers that offer an easy interface for crawling the web.
15) Open Web Spider
This is an open-source website crawler that is compatible with C# and Python coding languages.
It also offers great functionalities with a wide range of Operating Systems.
Some of its notable feature sets include quick set up, fast operation, high-performance charts, etc. It can source around 10 million hits in real-time.
16) XML-Sitemaps.com

With the help of this one, you will be able to create an XML sitemap which can be submitted to different search engines. This will enable you to crawl your site in more result-driven fashion.
You can also use it for creating a Text Sitemap for having a complete list of all your pages.
It is also quite productive in generating an HTML sitemap that can allow your site visitors to navigate your site conveniently. So, opting for this one will help you organize your site and identify the URLs and data under each of the sections
Wrapping Up
This list does not just end up here.
There are many more website crawlers that are available in the market to get the right performance of the website.
Some crawlers that you can check out apart from these are Google Code Archive's Hounder, Rob Hammond's SEO Crawler, Web Crawler by Diffbot, Matteo Radaelli's Ebot, Bixo Web Mining Toolkit, and many others.
You need to choose the one that best fits with your website crawling requirements.
In case of any confusion while choosing the right Website Crawlers for you, feel free to ask us in the comments.
Liked this post? Check out the complete series on Digital Marketing