Though Blogger Outreach is time-consuming, it can lead to an increase in traffic of the blog and therefore in the process increase the sales and revenue.
With the help of right blogger outreach tools, businesses can easily optimize their reach and enjoy better lead generations and conversions.
Blogger outreach is a five-step procedure that helps in building and developing the strategy of reaching to the best bloggers who can help in boosting the brand presence on the web. They are
Setting the goals
Comprehending the necessity for bloggers
Finding out relevant bloggers
Collaborating with the bloggers
Measuring the result
However, the problem here is that even with a vast amount of knowledge, people sometimes do not know how to start it. 10 blogger outreach tools can spell success. They are as follows:
Best Blogger Outreach Tools for you
BuzzSumo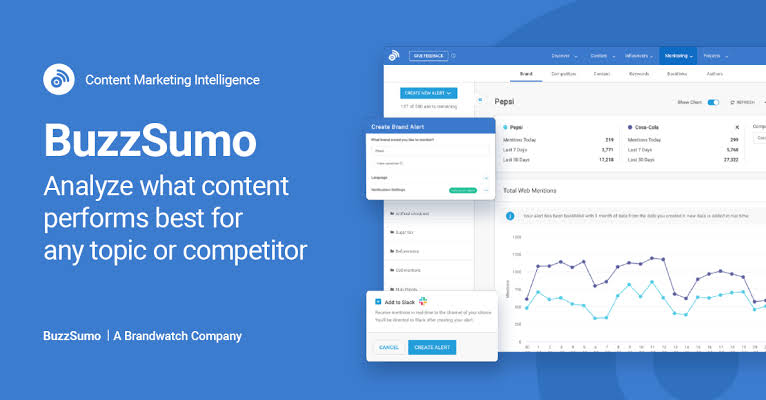 It is one of the best blogger outreach tools that can be used for various things like researching the post titles of the blog and seeing the performance of the content in the search engine.
After that you can find out the most popular content, you can then connect to the appropriate party to introduce yourself and make your pitch. It can be for a guest blog or link building with clients, along with the idea of reciprocity in mind.
The top features of BuzzSumo include:
Filtering by types, such as influencers and media brands.
Filter by location, if you only want to focus on a particular area.
Find top content, ordered by a number of times the article has been shared.
Since BuzzSumo is very easy to use, it will not be long before this tool is pointing you towards influencers in your domain.
Traackr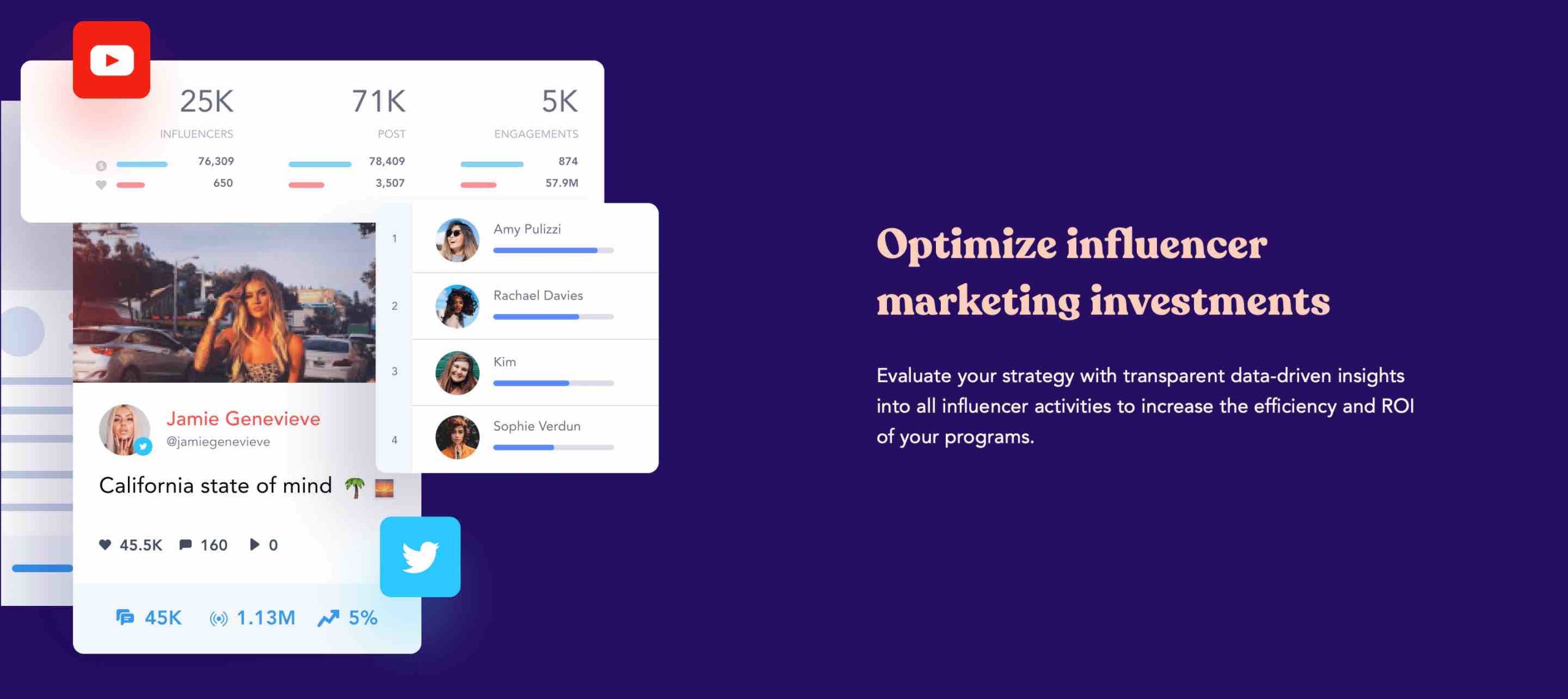 Traackr is the perfect solution for those who are wishing to reach the influencers and brands and for building strong relationships and mutual understanding with them. It does more than just helping you find social media influencers in your space.
After reaching out to them, you can then manage your relationships and track how much impact each one is having on your business. While using the Traackr application, one can realize that what is working and what is not working.
Once the audience is reached out, relationships can be appropriately managed, and the impact can be tracked that the business is having on the audience.
Different features that this tool will offer-
Manage your global influencer network
Cast a more influential net
Activate relationships that stick
Quantify the value of influencer relationships
Tomoson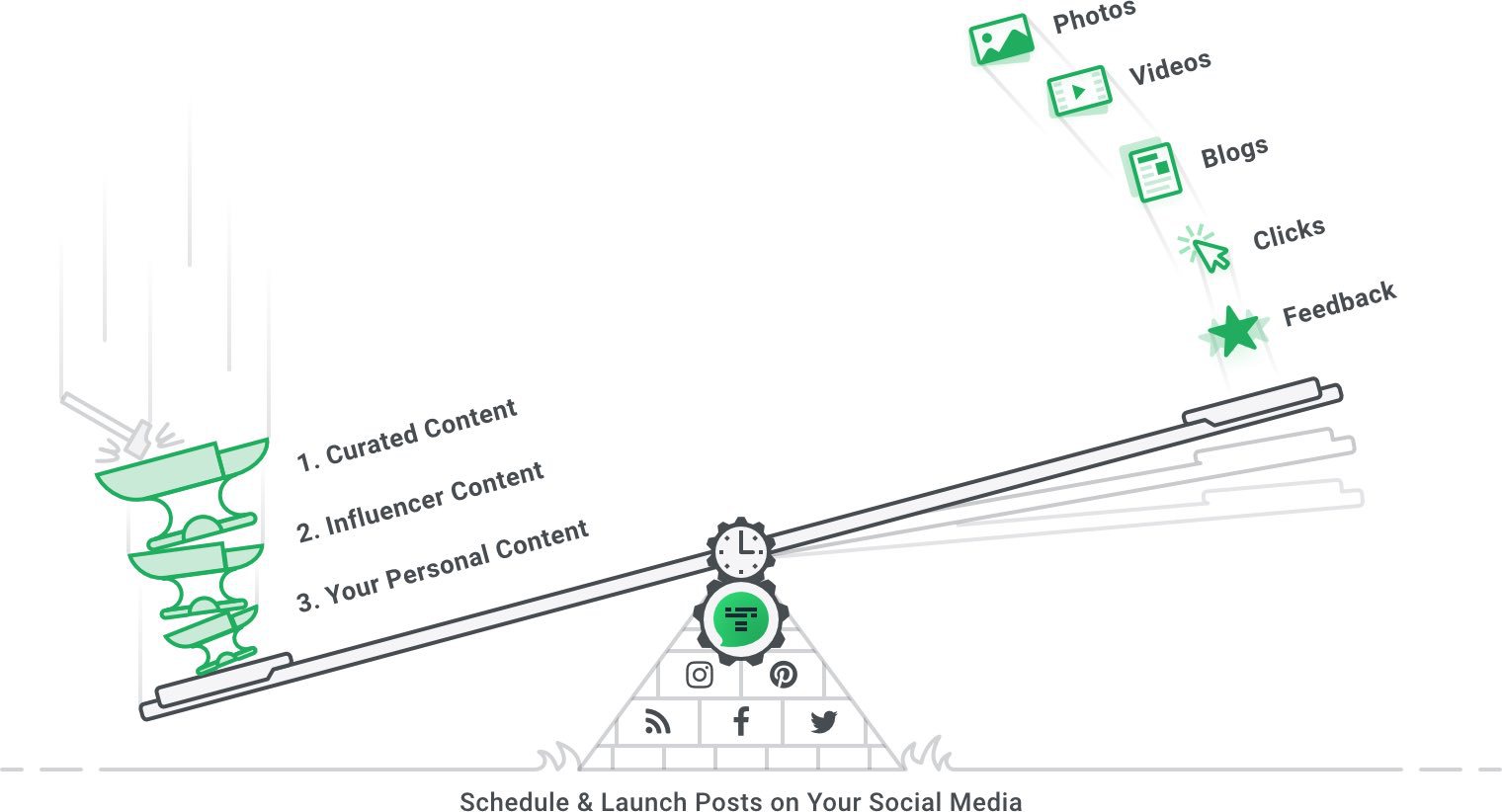 Tomoson comes into play when you need a little bit of help reaching the top influencers in your niche.
This is not one of those traditional blogger outreach tools, in terms of the way you are using it to reach and communicate with the influencers, but it is helpful nonetheless.
After you visit the website, you can click on "Find Influencers" to get started with the process of finding the right blogger for you.
After doing that, you will be taken to a page that allows you to begin your search.
GroupHigh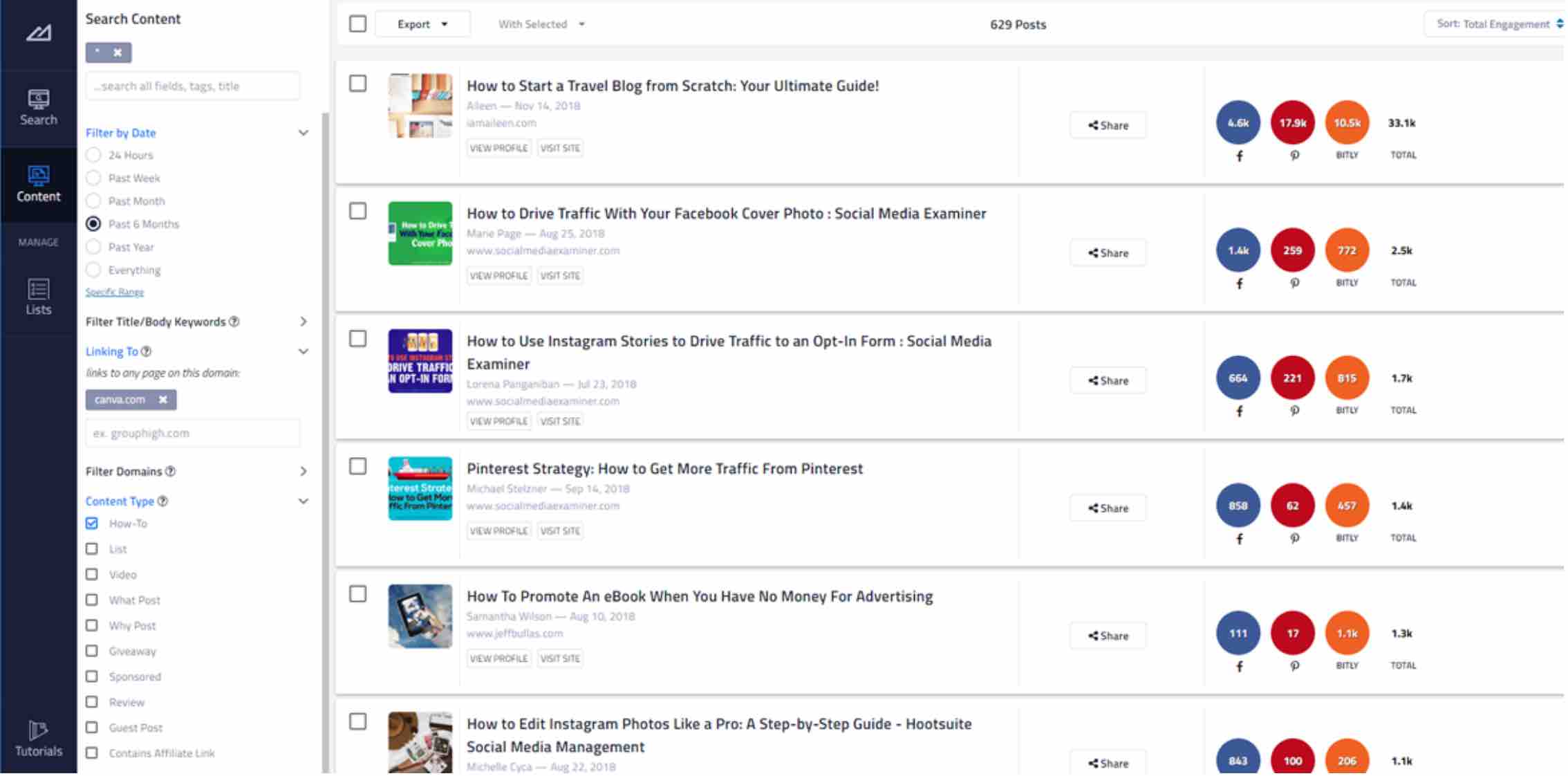 One of the advantages of using this Blogger outreach tool is that it contains a database that uses various filters for finding the best guest blog for the individual's campaign for outreach. The best bloggers are then sorted in the GroupHigh Pitch feature which can be used for getting in touch with the influencers in your field.
GroupHigh easily enables you to find bloggers for your outreach program through their real-time blog searching and filtering options. Data which includes topics, localization, blog information, social accounts, fan and follower data, organic search authority.
The interactive platform allows users to find, track, and even assign blogs on different platforms. It also allows you to create blogger lists by importing URLs from spreadsheets.
The traffic integration on the website includes your blog's monthly visitors, page views, and pages-per-visit. Additionally, you'll see metrics for social engagement on Twitter, Facebook, YouTube, Google+, LinkedIn, Pinterest, and Instagram.
Klear
Klear is a blogger outreach tool which helps you to find the relevant connections among your surroundings.
With Klear you don't have to spend half the as much time finding contact information, you can spend it creating messages and communicating one on one with your list.
Klear takes a simple three-step approach to the clientele.
Firstly choose your particular domain, regardless of what it might be.
Then discover hundreds or even thousands of influencers in and around your domain or related to you in any way.
Manage your connections to my guest blog opportunities.
The second step is important that we want to focus on over here. Once the results are presented to you, you would soon realize that there are many people out there who can help you to increase your business.
Ninja Outreach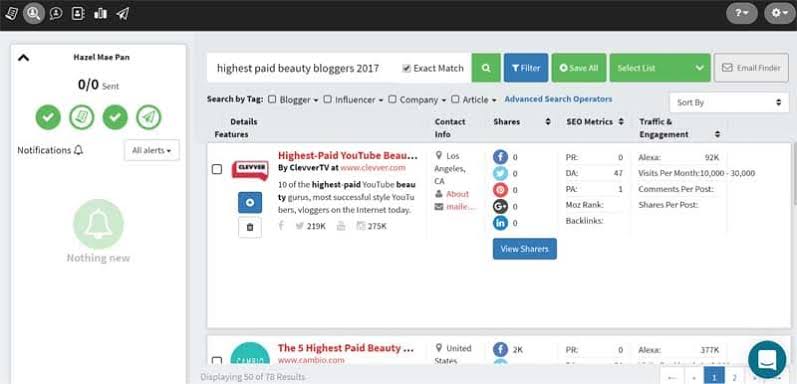 If you're in the business industry, you'll know how important it is to get positive reviews for the products you are offering. You'll also see the fact that bloggers are the most influential people reviewing the products, and many SEO and content marketing entities are targeted as part of their services.
You can find out tools that will help you to reach your blogger so that you can manage it "in-house."
Ninja Outreach is a downloadable software that makes connecting and maintaining relationships with bloggers easy. Ninja Outreach enables you to do three things basically
Find leads and bloggers in every domain of your business
Contact info, social, and SEO data all in one place together
Integrate it with your email to make the outreaching easy.
Inkybee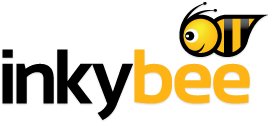 This tool has a lot of things that will be to one's liking. Its simple approach to blogger outreach has turned most of the marketers into a fan.
This amazing tool leaves nothing left to be desired, as you can utilize its resources at every phase of your blogger outreach program. It doesn't matter if you are looking for contact information or reaching out to media influencers in your domain, Inkybee will be staying right by your side and provide you with a high level of service.
As most of the features of Inkybee are similar to other tools in the process, and it is an Ongoing Blog Discovery feature that enables marketers to find the best bloggers for effective promotion.
This software is continuously scanning the internet to find blogs in your domain and points you towards additional influencer opportunities.
It is continuously targeting the outreach campaign.
Most people generally give up on blogger outreach, as it turns into a labor-intensive project. Moreover, they put in a lot of time without achieving the desired results, but by using Inkybee, the process of outreaching will be alleviated.
ContentMarketer.io
The name of the app is suggestive of its capability. It is designed, from front to back, keeping content marketers in mind.
Concerning blogger outreach, the app has a feature called connector that deserves most of your attention. With this connector, you can time and send customized outreach emails using your Google account.
On top of that, you will also have access to a variety of features like templates, schedules, and tracking that ensures that your outreach strategy is always in professional hands.
There are other features like the Notifier section that makes ContentMarketer.io a worthy choice.
This is usually used to find mentions of other brands or influencers in your articles and then notify them for a guest post or link building connection.
This application will open the door to new relationships, such as those that can result in a link back to your website.
BuzzStream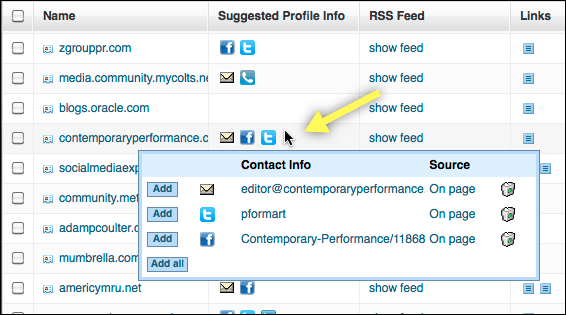 This application is not much different than some of the other Blogger Outreach tools that are on this list. Fortunately, it also has a few unique features that have helped it to attract a large customer base.
As you keep on browsing a search engine, you have the option of adding new bloggers, social media influencers and link building profiles to your account, all with just a click of your mouse.
One of the best features is its ability to automatically research influencers without losing the efficiency and effectiveness of your site.
After you upload a custom list of URLs, BuzzStream can start its engines and do the rest of the work for you. The tool will automatically look at each website, discovering and recording their contact information, social metrics, traffic statistics, and much more depending on your search.
Pitchbox

Pitchbox can help you avoid the finer details that typically slow down a blogger outreach program so that, you will be able to focus your time and energy on creating reliable connections and discussing important partnerships with the top influencers in your search engine space.
There are six key features of Pitchbox:
Prospecting – Finding the targeted opportunities in your surroundings, including contact information, website URL, etc.
Scalable outreach – Through the use of the available templates, you can personalize each outreach as a means of increasing your response rate.
Automated follow-up – Most of the deals we do take several contacts to close. The automated follow-up tool will help you stay in touch with prospects.
Integrated email client – This feature allows you to manage all of your emails through Pitchbox, and it also helps them to organize.
Relationship manager- As the name suggests bringing together all of the most important information for each relationship.
Performance reporting- The amazing tool will help you answer the questions What's working? What isn't it? Where can you improve?
Final Thoughts
So, these were some of the best blogger outreach tools that will help you find out the right bloggers for the promotion of your brand.
By choosing the right tool, your process of blogger outreach will be alleviated in the most competent and conversion-oriented fashion.
So, how are you going to use blogger outreach tools for optimizing your brand presence on the web? Share your views with us in the comments.