Blogging has been considered to be one of the prominent options for earning and satisfying your creative urge at the same time. However, there isn't a definite option you can make use of to make it successful. We mean there is no chosen path that would lead you to success. There are several suggestions that come from experts and professional bloggers which may prove to be helpful enough. So let us explore the best tips on blogging for beginners.
The Best Tips on Blogging for Beginners
Starting a blog is an excellent opportunity in itself. If you are attempting to work through the intricacies of blogging and allied areas, the following tips may be helpful enough.
1)  Get to know more about your customers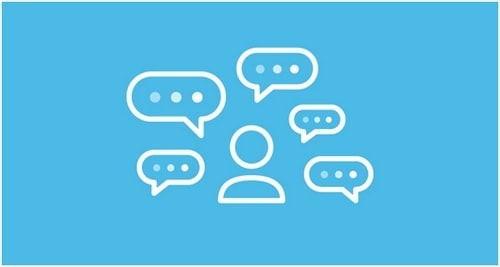 Make sure you reach the expectations of your audience accurately. The design and look of your site should be suitable enough for your clientele. Ask your clients what exactly they are looking forward to. You can do perform this inquiry through Twitter and Facebook.
Your audience definitely expects something from your blog. Make them realize their expectations through your blog and either exceed those expectations or at least try reaching them.
2) Focus on yourself
Your blog is an extension of your existence. Your loyal readers will keep coming back to you based on what your brand stays for. Focus on what you are looking for in your posts. First of all focus on yourself and what you want to see in terms of your brand.
Inject your personality into the content you are trying to post. Choose a good tone for your content. The tone you choose for your content would be dependent upon your brand and what it stands for. Your readers do not come to you just for the information that you share. Instead, they look ahead for the views that you express.
3) Choose the Right Keywords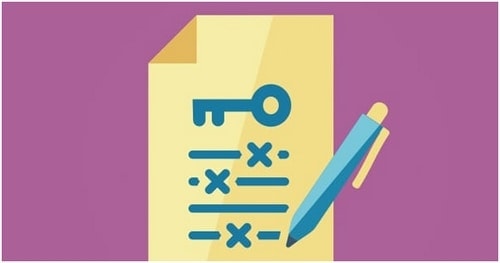 Search engines are smart enough to detect the SEO malpractices like keyword stuffing. That is precisely why we would advise you to opt for the best practices in terms of keyword usage. One of the good alternatives is to go with long tail keywords to a good level.
The perfect use of keywords will put your blog in the right frame and thus you would be able to achieve the best search engine results. You should never use the keywords to fool the search engines but should focus on adding more value to the customers. One of the Best tips on Blogging for Beginners is to use the right keyword and to focus on selective keywords. Always remember – A sniper is much more lethal then a shotgun.
4) Stay Consistent
The design of your blog should always focus on providing real value to your brand image. Of course, your blog is your brand, and it should live up to what it represents. Staying away from the basic idea that the blog stands for can result in making huge losses in terms of customer retentions.
Staying consistent with your ideas, your content, and the design will ensure that your readers will be able to stay attached to your content and the topics therein. Consistency will go a long way in promoting customer loyalty to a greater extent.
5) Focus on a good Call to Action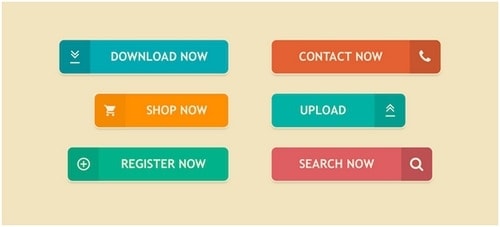 The Call to action is one of the important additions that help in achieving the best results in terms of customer interaction. Now that you have created an interesting topic and have specifically targeted the right kind of an audience, you would definitely want to culminate your post with a perfect call to action option.
The call to action button can practically be anything – ask your readers to follow you on Twitter or offer something that they can download like a PDF. You can even invite or direct them to some other content they may be interested in. Start collecting emails from the start, push readers to contact you, showcase your products on a page and drive traffic towards it. One of the Best tips on Blogging for Beginners is to have a clear objective and a clear Call to action in mind to push customers towards it.
6) Create Topics that Your Readers are Interested in
Learn to choose a topic that your customers are interested in as choosing the right topic can be the first step towards meeting your customer needs. Indeed, this is the best tip for boosting the revenue of your website.
Of course, you will counter the statement that it is indeed one of the simplest and obvious options to go with and does not need to be a tip in the real sense of the word. But, more often than not, you may go wrong in choosing the topic that your clients are really interested in. Take care to foresee that your topic addresses a concern that your client base has been going through or something that offers them a solution.
7) Learn Measuring your Blog
You should learn how to evaluate your blog effectively. In case you find that it is not generating revenue, you need to find the issues and address them accordingly. The Call to action button we specified above should be one of the best measures for understanding the performance of your blog.
The growth of your blog needs careful planning, and without it, you may not be able to achieve the exact standards that you are planning for. Choose good analytics or CRM measurement tool for a better understanding of your blog performance.
8) Try giving away free content
Consider organizing effective giveaways or similar other options from time to time. This can go a long way in ensuring good customer loyalty. Giveaways need not to be some expensive option or any of your products. A simple PDF file, download link to software or similar other useful resources can help you build an effective client base.
These giveaways can be quite helpful in creating good brand awareness. They can also be double up as an excellent means of providing a high degree of customer satisfaction.
9) Try to stand out from the crowd
There are hundreds of blogs out there, and the competition can indeed be quite huge enough. Staying apart from the rest of the crowd is what would make you be visible. One of the best options for achieving this task includes creating fabulous content on your website.
Find the like-minded bloggers from around the world and comment on their blogs. Participate in social bookmarking sites like Digg and StumbleUpon. In fact, blogging is not something that would attract the audience on its own.
You need to invite the audience by making yourself visible to the crowd around. It is seen that many bloggers start copying the leading blogs out there. If you don't diversify, you wont stand out from the crowd. So one of the most popular tips on Blogging for Beginners is to diversify and diffenrentiate your blog. Write on a topic in which you are a champion.
10) Create an Authority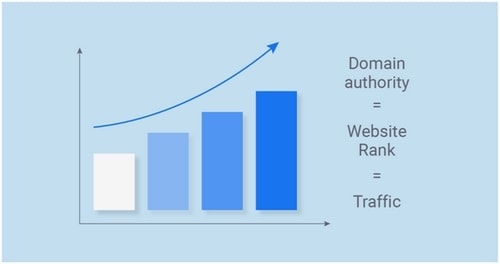 If you want to create sales, you need to make sure you are creating a name for yourself. Authority is what counts and the only way to achieve success. Unless you are able to build authority for yourself, you may not be able to generate any revenue.
Make an attempt at building authority for you and your content by creating valuable content. Some of the options that you can use to build your authority and expertise would be to opt for some quick strategies –
Never try selling or recommending a product or service that you have never used. Promoting a product just because you are getting money in return will end up in disaster for your blog in the long run. You may get money, but you will lose credibility in the long run.
Interact with the experts in your area of blogging. Conduct interviews and publish them on your site. In return, they can have a few nice things said about you on their site. Being recommended by an expert can be quite an excellent option to grow your authority.
Try getting a good guest post outreach and write a few good posts on priority sites and get a few landing pages to your homepage. This can enhance your authority in the genre and make you an expert in your field of interest.
11) Don't focus too much on SEO
Now that you are just starting out, it may not be a good idea to focus on SEO. Of course, it may be important, and an essential element for increasing your traffic and gaining a good deal of performance, but focussing at it right at the beginning may hamper your prospects of building an authority site.
Make sure you gather enough of SEO skills before you indulge in SEO enhancements. Focus on providing some good content to your visitors as SEO can always follow later once you have enough authoritative content on your site ready
In Conclusion
Well, those were a few top tips, and yes, most of them come to form the experts. The focus when you are just starting should be to build a niche and position for yourself. This would involve a lot of reading, writing and staying active on your site.
When you are starting, it may be a good idea to focus on outsourcing a few key aspects of your blog building during the initial days of your blogging career. You can definitely pick up the skills yourself later and become an expert later on. Share your views, opinions, and ideas with us for a providing better idea to our readers.
Liked this post? Check out the complete series on Blogging