It is an obvious thing for website and business owners to see their website on the top of the search result pages of popular search engines like Google. With your website securing one of the top positions on the list, your website is likely to experience more traffic and visibility as well as gain more popularity among internet consumers.
One of the most effective ways to do so without paying is to use efficient Search Engine Optimization or SEO. But with Google updating its SEO algorithm regularly to make sure that its consumers get the best content that there is, it is important to know all the latest trends of SEO to keep up with these changes.
In addition, Competition is quite tough in between the SEO professionals now, and hence in order to get successful, it is important to know the best tricks as of now. There are a number of SEO tricks and trends that will dominate the year 2019 for sure.
Top 14 SEO tips for 2019

1) Quality of Content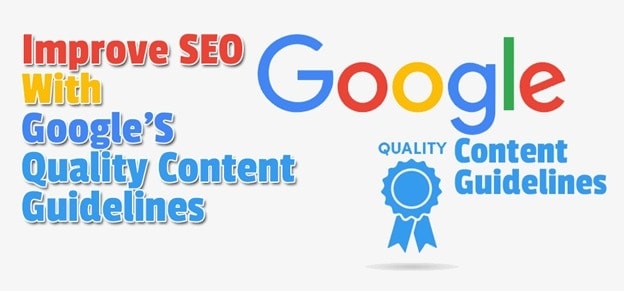 It is no brainer that we search online for content, no matter what kind.
May it be how to cook something, how to do anything by yourself or buying things for ourselves and our loved ones, we search online and usually click on the first result we see.
So, whenever a user feeds some query into Google, it tries to find the best relevant answer in websites, blogs, and web pages and lists them on SERP or Search Engine Result Page.
Hence if you own a website, make it sure that you develop relevant contents for the most searched topic in your niche and never ever compromise with the quality and standard of the content.
The more you pay attention to the content and strategic keyword usage, the more chance you have to secure that top spot in the search result pages.
2) Understand the Search Intent of Users
As good of an idea keyword testing is, however, finding an effective keyword to lead more traffic to your website is just not enough nowadays.
SEO is focusing a bit more on understanding the search intent instead. Mere assumptions of keywords will not help you in the long term A long term strategic SEO plan relies on understanding the search intent and why the user search that topic.
It is advised to start testing your optimization as to how it can affect your search traffic and start using more and more conversational queries to your keyword mix, as searches nowadays are becoming more dynamic.
You should research on what your users are looking for and how your website can be beneficial for your target consumers. Also, examine the pages of your website and look for the most viewed ones and their content. Rewrite posts that have high ranks and add more indexed pages and overhaul those pages.
3) Use the right Potential of Video Marketing
The potential of video marketing to be a huge traffic source is overlooked by many of the digital marketers. Just because you have several numbers of indexed pages, it does not always mean that your site is going to attract a large amount of traffic.
Users are more likely to run through a one minute video than reading a paragraph of your article. Hence, video content has a lot of untapped potentialities which can be beneficial for you and your website,
By 2021, Cisco is projecting that online videos will make up about 80 per cent of all the online traffic. Here are some tips to keep your video content optimized:
If you have older videos on your site, update their titles and descriptions to make them more relevant and keep them updated to the recent searchable keywords.
Integrate videos in the rest of your website content.
Optimize and keep the quality in check of the video's audio and video quality as well as images and graphics.
4) Optimize for Search Engines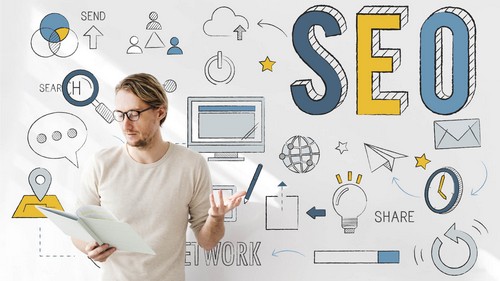 It is not that hard to optimize a site in accordance with the search engine algorithms, what is hard is to maintain the optimization as well as the human element in the content.
A successful SEO strategy does not only contains picking good keywords to improve our site's rankings but, it also contains relevant and engaging content that the audience would actually enjoy reading. Only start optimizing your content once you actually know what your readers want from you.
But if you only create good content and leave the optimization part out, you would not get enough people to read it. This is because search engines won't find keywords in your content and thus won't know what your content is about and thus, the users won't find your site either.
Hence, it is important to maintain the balance between optimization and relevance in your content to secure those top positions in SERP and also appeal to your users and audiences.
5) Maximize User Engagement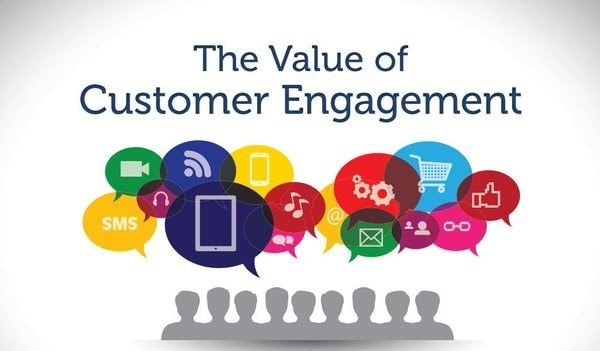 One of the most important requirements for your website is to increase your user engagement to decrease bounce rates. You can update old posts as well as create new posts in the following ways:
Make your content easy to read to increase the user's time on your page. Utilize the whitespace, make interesting headings, use short paragraphs and add relevant images to make your page more absorbable.
Offer relevant internal links that will get users further into your site as well as answer a reader's question.
Provide additional information and answer questions that the user might think of after reading your content.
Capture user's attention by including images, infographics, video, and text.
6) Know Your Audience
This is a very basic point that has been there since ages, yet in 2019, this has become one of the most important one.
You need to understand the exact need of the audience, whether they prefer text contents, images, videos.
Also, it has been noticed that the taste of the audience now changes at a much faster frequency. Hence, it is important to be updated with the current audience taste and keep the site or page updated accordingly.
7) Going Beyond Google Search
Just trying to optimize the website or the page for Google search engine has become too old fashioned now. The basic requirement is to make the content visible to everyone and hence, this should include many other platforms as of now too.
It can be many other search engines such as Yahoo!, Bing, or social media platform or so on.
Also, it is important to make the website highly responsive so that it can get compatible with different devices that people are using now.
You need to meet your audiences at all the possible touch points, so you can cover a wide audience base that is ready to consume your content.
8) Structured Data Markup
Structured data has become quite important today when AI is getting popular by each passing day.
The relationship between behavior and topic is supported by structured markup and this has to be understood and implemented in the year 2019.
9) Creating Exceptional Content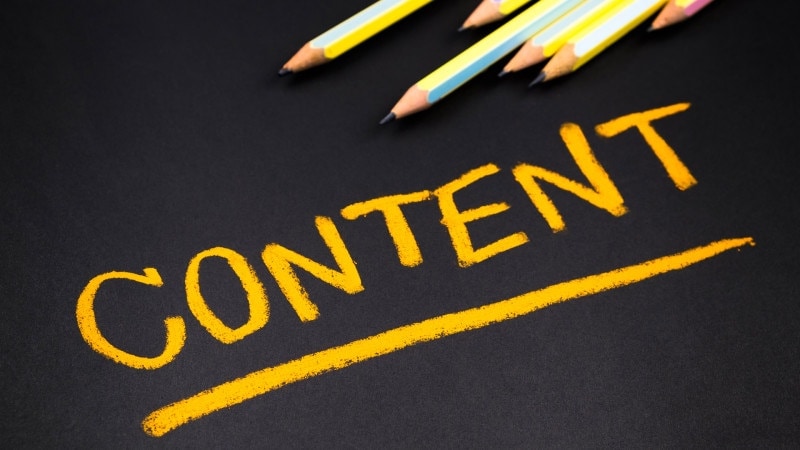 It was found in 2018 that Google algorithm focuses more on the in-depth quality of the content. Also, it is found that the sites that are having extremely exceptional contents are ranking on the first position of the search engine.
Now it is not about the quantity of the contents, it is all about the quality of the content.
If you are putting up different posts every day but the quality of the content is low, this is not going to bring in results. On the other hand, if you are posting good contents even monthly, it will yield you good results.
10) Increasing Expertise, Authority, And Trustworthiness
As per the current trend, it is highly important to improve upon these three elements of expertise, authority and trustworthiness. There are various ways today that can be helpful in achieving these elements that in return will help in optimization of the site.
Backlinking is one such option that helps in gaining trust and authority so that it can offer higher ranking.
11) Investing In Technical SEO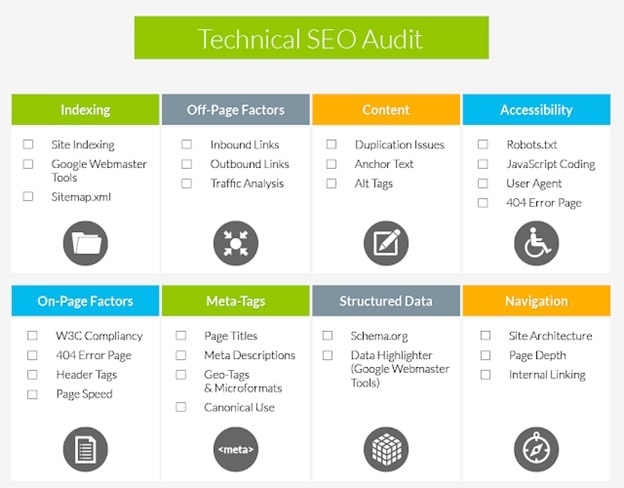 Websites are growing each year and hence technical SEO has become one of the places to invest.
Some of the major areas of technical SEO that one can focus in 2019 are speed of loading, javascript, and progressive web apps.
All the other website and server optimization practices come in the category of technical SEO. Below you can have a look on some of those-
Use SSL
Ensure your site is mobile-friendly
Speed your site up
Fix duplicate content issues
Create an XML sitemap
Consider enabling AMP
Add structured data markup to your website
Register your site with Google Search Console and Bing Webmaster Tools
12) Winning With On-Page Optimization
On-page optimization is still there and will be there in 2019. The method is capable of yielding great optimization results such as:
Contents able to answer questions,
Ensures internal site search,
Shortens the conversion process,
Ensures to retain existing customers,
Great customer support,
Easy navigation for the visitors.
13) Voice Search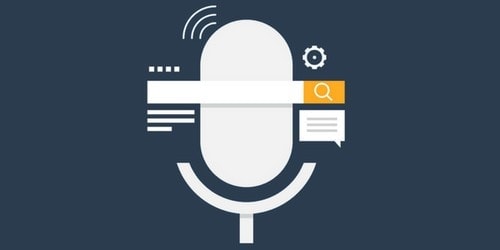 With the introduction of options such as Alexa that enables voice search and operations, people have become more habituated towards such techniques.
The technique of voice search became famous since last year.
It is said that it is going to be one of the effective SEO tips for 2019 and coming years.
14) Machine Learning
Machine learning is something that has been making news since quite some time now.
By now it was just in talking but it shall soon come up in implementation, most probably from this year itself. It is only that it will be not available on the search engines.
Companies can make use of such machine learning in content creation with the help of a set of data, and many more activities.
In Conclusion…
You should be aware of the search engine optimization of 2019. Some of the important features that should be in use are knowledge graph, answer boxes, carousels, and many others.
There are so many different SEO trends and insights that will be in use in 2019. The above-mentioned list is just a glimpse of such trends.
If SEO is done right, it can have dramatic effects on your traffic and visibility and improve your site ratings.
Here are a few extra SEO Tips for 2019 guide you and help you practice your SEO today:
Write headlines using power words to trigger a response from searchers and appeal to their emotions.
Write strong descriptions and create engaging paragraphs to grab visitor's attention
Create a custom 404 page that is displayed if the requested page is not found, and help visitors find what they're looking for.
Use tracking to find out where visitors are dropping on your site.
To increase the speed of your site, compress and optimise images and graphics.
So, paying attention to all these aforestated SEO tips for 2019 will help you rank good on Search Engines and enjoy better online presence, lead generations and conversions.
What SEO tips from the aforestated list are going to be on your priority list? Share with us in the comments below.