Large businesses that have been taking the help of traditional marketing methods for too long now are distancing themselves from those. In a quest of exploring the power of online marketing, they are now diving deep into the social media platforms in search of new clients.
Facebook is their no. 1 choice in the social media sites. This is one of the most powerful and preferred platforms for optimizing the online presence of any business. The very first thing that comes in Facebook marketing is effective, relevant and engaging Facebook Page Design that not only pulls in prospects but also converts them.
Stats also confirm the power of this highly impactful Social Media Platform that can be deduced from the following facts:
Around 1000 million active users log in to Facebook on a regular basis
7246 new users are being added on Facebook in every 15 minutes
22% of the total population of the world regularly use Facebook
In every 18 minutes, more than 11 million users use Facebook
More than 50 million businesses around the world utilize Facebook Business Pages
2 billion monthly active users are comprised of Facebook Messenger
If these figures are motivating you to have your own Facebook business page, then this post is going to tell you everything to create an impressive and appealing Facebook page design.
Therefore, just read on some of the most important points that can amp up your Facebook page design
1)  Choose a fantastic cover photo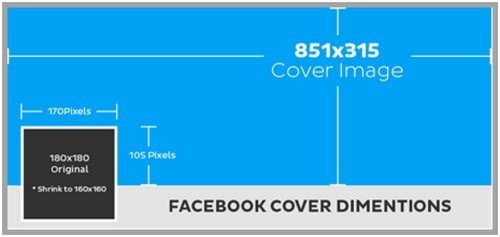 The cover photo is not just the means to increase the visual appeal of the Facebook page; it also provides you the opportunity to lure your audience into viewing the content of the page.
Consider following points to increase the value of your cover picture:
Your profile pic falls at the left-hand side of the page, so try to keep all the call-to-action buttons or text on the right-hand side of the page.
When choosing the cover photo, try to keep it in sync with the profile picture. You may need to be a little creative on this one, but it sure makes the page look more put together.
Choose to pin some relevant post below the cover photo.
2)  Use a Relevant & Recognizable Profile Pic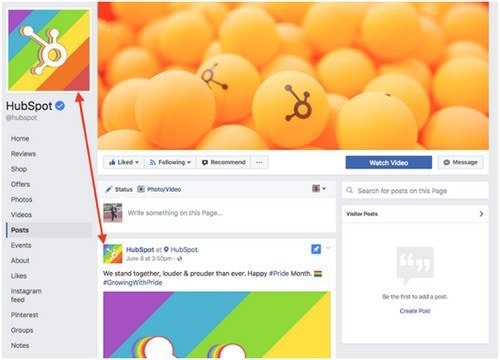 When it comes to Facebook Page Design, it is important that you use Facebook Profile Pic that is recognizable, plus also empowers you in branding your business.
You can opt for your company logo, or if you are a freelancer or consultant, you can opt for your own headshot. This will also help your audiences like you. In addition, it will increase your chance of being found in the Facebook search.
3) Make your "About" Trustworthy & Impactful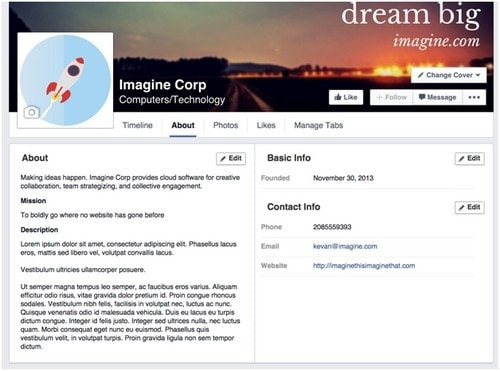 For creating a result-driven Facebook Page Design, it is very important that you have relevant, impressive and authentic About Section of your Facebook Business Page.
Your audiences prefer to go to your About Section to find out more about your brand, product, and services. You can add the 'About Us' section of your site or business here as well. Different sections that you can cover here are Basic Description, Mission, Vision, Company Information, Story and so on.
You can also add Milestones and Awards into your About Section. You can highlight the launch of different products and services. Details like when your company is founded and prime recognition can also be mentioned.
4)  Do effective Customization of tabs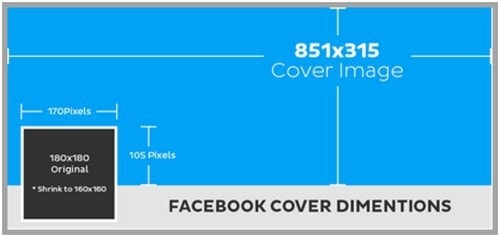 In your Facebook page below the cover photo, you will find photos and other apps.
In the first slot, the photo is reserved while the rest 11 apps you can customize. By using these apps, you can communicate your USP to the audience.
Further, you can highlight your strong points like if you have a huge number of followers on twitter then keep them first and if the number of Likes on the page is low keep it down the list.
5) Smartly use Star, Pin or Hide Feature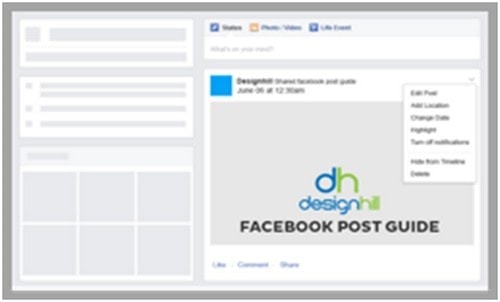 When you place your mouse over the timeline entries, a drop-down menu will appear.
From this menu, you can 'pin' the posts that you want to appear above all other posts on the timeline.
Starring a post is another option, which allows you to highlight a post that you like. The duration, which is allowed to keep a pinned post, is 7 days.
When pinning or starring a post, choose those posts whose content are compact and precise because according to reports posts that have less than 80 characters receive 60% higher engagement.
6) Track your Activity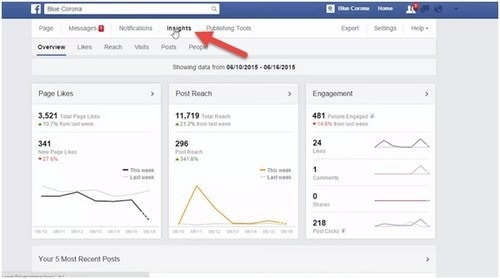 Facebook page has a section called the 'insights' this option allows you to track your activities on Facebook.
The Facebook insights give you valuable data such as the number of engagements on posts, people reached and the number of times a post got shared.
By extracting important information from these data, you can improve your future posts.
7) Interact with People by responding to their Messages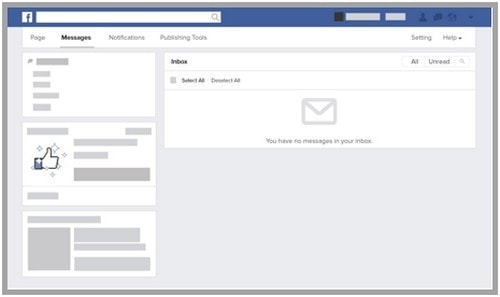 Always try to interact with the audience.
You can do this by replying to their comments, responding to messages and answering their questions. These activities build their trust in the brand. Again, since only a few big brands choose to interact with people, this can provide you an edge over your competitors.
8)  Add a call-to-action (CTA) button.

In December 2014, Facebook came up with this outstanding feature that can make your Facebook Page Design best for generating leads and revenues for your business.
You can add different Calls to Action such as Sign Up or Watch Video or Book Now to ask your prospects to perform some kind of action. You can let your CTAs linked to any piece of content or specific URL. By opting for this technique, you can increase relevant traffic on your site for your Facebook Business Page
You can use 'View Insights' to check how many people are opting for your CTA by clicking on the drop-down arrow on CTA.
9)  Add Very Responsive Section for your Messages

When in your Facebook Page Design, your audiences see that you are very responsive to their messages; it immediately develops a kind of credibility that influences them to know more about your brand.
You should also enable your fans to message you privately for assisting the brand building of your business via Facebook.
10) Prefer using Visual Content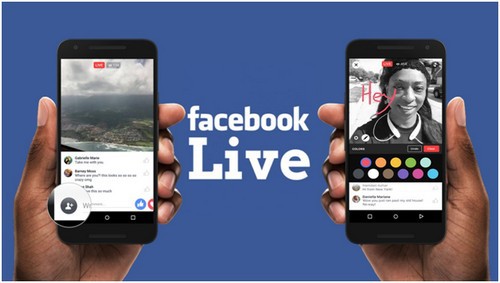 Visual content is one of the most deciding factors when it comes to the best Facebook Page Design. It also helps in increasing the online presence of businesses. When you use visual content on your Facebook page, it has 40 times more chances to get shared compared to other types of content.
Photos are very popular and one of the oldest visual content on Facebook. In addition to them, you can also use video content to generate better engagement. As per the recent stats, around 25% of marketers consider Videos their top priority when it comes to better engagement and immaculate Facebook page design.
You can also see 'Watch Video' CTA on your Facebook Page. You are offered this feature because videos are one of the most consumed content.
In addition to pre-recorded videos, live videos are a new trend in visual content on Facebook. Viewers spend 3 times more time on live videos than pre-recorded videos. Therefore, start using live video as your preferred visual content to let your viewers know about the live events happening at the companies
Final Thoughts
These were some awesome hacks that take your Facebook Page Design to the next level. Incorporating these in your Facebook page will let you attract a number of audiences, plus you can also include them to take some expected actions.
Creating a Facebook Page Design as per your business objective is very significant in making your page profitable for your business.
For knowing more tips on Facebook marketing & advertising, write to us in comments below.
Topic of Facebook Marketing
Alternatively, check out the Marketing91 Academy, which provides you access to 10+ marketing courses and 100s of Case studies.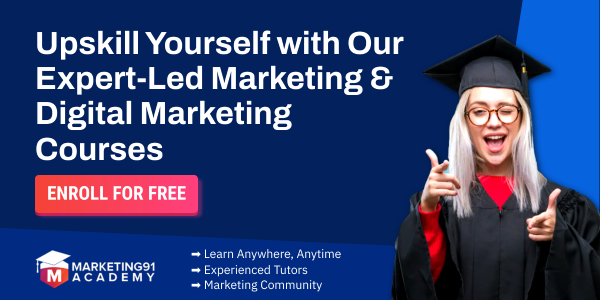 Liked this post? Check out these detailed articles on