There are several alternatives available in the market in place of WordPress. While WordPress is one of the most popular content management systems (CMS), many users are looking for alternatives for WordPress owing to several reasons. Some of them are as follows:
Users want to have the freedom to customize their websites without having to code it.
They also want to look at the website while they work on it. It means that the people do not want to keep switching between their website and the admin panel as they work on the changes.
Many users also prefer not having to worry about potential security issues or hosting, backups, and updating of their website.
Users also have to regularly download various plugins to ensure the smooth functioning of their website.
This blog talks about 10 of the popular alternatives for WordPress, which are worth considering. Most of them are open-source platforms and are thus, free of cost. While WordPress might be widely preferred, many are increasingly switching to other CMS. Some provide more excellent functionalities and more flexibility at affordable prices as compared to WordPress.
So, let us have a look upon 13 top alternatives of WordPress to find out the right option for you-
1. CMS Made Simple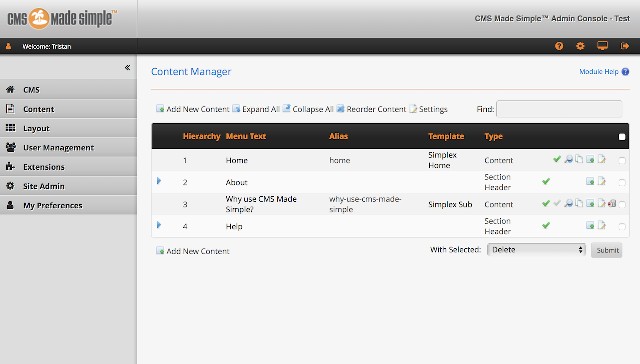 If you want to have design freedom along with an extensible framework, then CMS Made Simple can be one of the most useful alternatives to WordPress.
CMS Made Simple is one of the most popular Open Source Content Management Systems that is also user-friendly, design freedom, highly expandable, and powerful add-ons. It is the right pick for editors, developers, and designers.
It lets you add your content in just a few simple clicks, plus you can get any designs as per your requirements. Easy editing of layout and website extension is quite simple with CMS Made Simple.
Some of the notable features that make it one of the best alternatives of WordPress-
Intuitive user interface alongside Integrated and online help and Group-based permissions system
No steep learning curve together with User independence, Safety built-in, and Satisfying user experience
Efficient editing capabilities along with Elegantly simple content management
2. Joomla!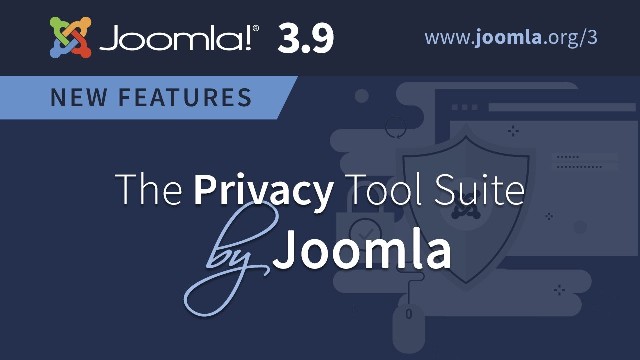 Joomla is one of the most popular CMS in the market.
It is an open-source platform with a user-friendly interface and menu-building system. It is also accompanied by numerous SEO (Search Engine Optimization) tools that further enhance your website development project.
Joomla also offers many extensions, which are similar to WordPress's plugins, to extend the functionality of the site.
Some of its features include Multilingual, PHP framework alongside In-built cache, which helps with the speed and improved security with Access Level Management.
Since Joomla is open-source, it is free of cost. Some of its premium extension has a price attached to them.
Top highlights that make Joomla one of the top alternatives of WordPress-
A flexible system that is easy to extend and customize
Search engine optimized out of the box, plus free-forever Open Source software
Security-conscious development that also offers an excellent track record
It will speak your language; besides, it grows organically as per your requirements
It includes powerful PHP applications, plus it provides amazing design features
Content editing & publishing made easy alongside amazing core functionalities
Simple CMS Management along with global and professional support
3. Ghost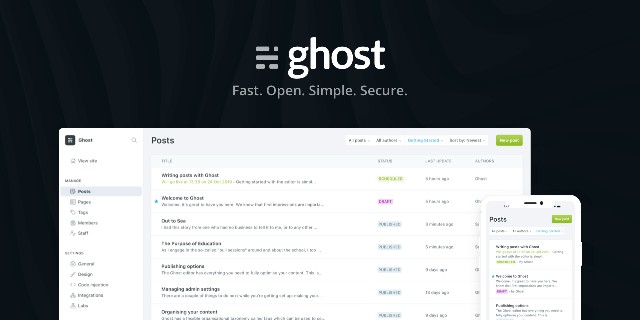 If your website is blog-oriented or into online publications, you can opt for Ghost as one of the most useful alternatives to WordPress.
Ghost is another open-source platform having several features that can help you make your site much more enhanced. These include customizable page layouts as well as scheduled posts. The ghost even lets the user inject analytical codes wherever required. It also helps them deploy their content on multiple distribution channels through which they can also increase their readership base.
The ghost also lets the user have control over theme development and API integration, thereby making it very developer-friendly. It also takes automatic backups of the sites. Thus, the user does not have to worry about the same.
Some other features include:
RSS feed integration and subscription management
Uses Markdown together with Developer-friendly and Integrated AMP support
An intuitive, minimal editor and Ultra-fast content management
Free member registration & login alongside launch paid publications & newsletters
Subscription payments with stripe alongside no transaction fees, you keep your revenue
Turn any subscriber list into a members site, plus also get all SEO features built-in natively
Native desktop & mobile apps along with publishing once, distribute everywhere features
With Ghost, you will need two plans namely Personal and Business that starts at US 19 dollars
4. Drupal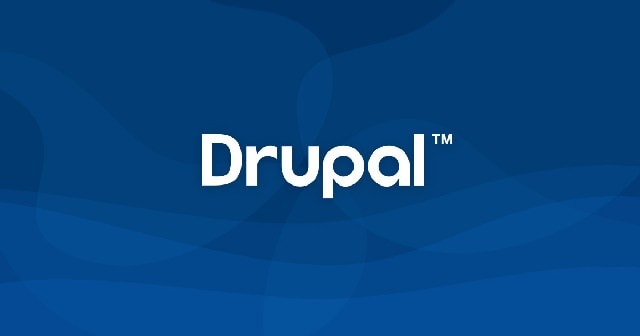 This platform is popular among those developers who are looking to build massive and complex websites, i.e., those who have to manage a significant amount of client data. Drupal is a secure, fast-loading platform which offers a wide variety of customizable option.
Drupal is more suitable for specific-industry based websites. It offers plans and solutions for the healthcare sector, universities, non-profit sectors, and government sites, among others.
Some of its highlights include control over user permission and access, along with extensive handling of data that can also be done quite easily. Also, Drupal has several extended functionalities and themes.
Drupal is free for use; it is an open-source platform.
You will get three kinds of services Marketplace, Hosting, and Training. Some other features that make Drupal one of the top-rated alternatives of WordPress are-
You will find out a great variety of custom field types, templates, modules, along with other site-building elements
It also incorporates different types of project development environment capabilities
Drupal also includes a variety of themes and functionality extending modules
FinTech Drupal solution for empowering and protecting account holders
Offers you an online presence which is well optimized and Search Engine Friendly
Drupal offers effective and flexible solutions for the eCommerce workflows
5. Craft CMS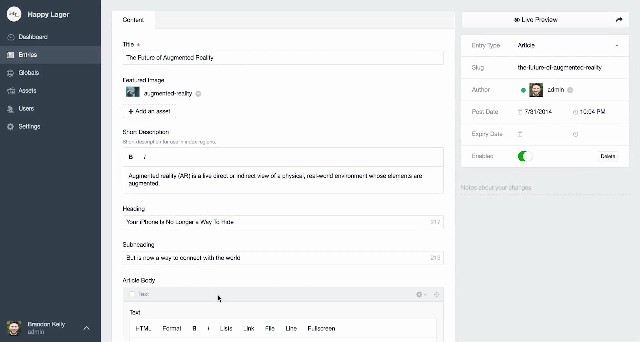 Craft CMS, while not so popular, is used by big companies, such as Salesforce and Netflix. Craft CMS is very developer-focused as it provides backend support for the site instead of front-end themes. For the front-end, one can use the templating system, which has been supplied by Twig.
Craft CMS offers its users 18 different field types giving them the control of their content types. It is another open-source platform and has an interactive user-interface for the natural development of HTML and content. It also lets the user manage multiple sites from one installation itself. Craft CMS also has in-built localization features that help with simple site translation.
It also has a matrix field type generator that allows the division of posts into multiple blocks. It shows the content in a streamlined manner helping the user access and modifies it in a much easier way.
Some of the other features that make it one of the top alternatives of WordPress are-
It includes its elaborate asset management system as well as the various plugins
There are two versions of the platform; one is free of cost. The other one, i.e., the Pro version, costs US 299 dollars
You will get fully custom content modeling along with complete control over HTML and powerful Templating
It offers beautiful & intuitive Control Panel alongside preview your work as you type and built-in localization
Trusted open-source foundation alongside robust support, SLAs and built for integrations
It is 100% customizable, intuitive content tools, eCommerce the Craft way and designed for developers
6. Textpattern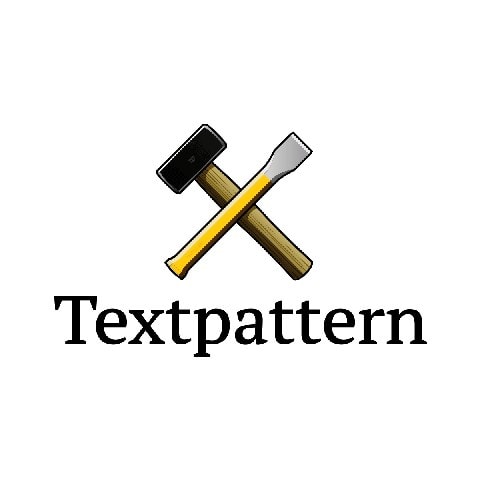 Textpattern is one of the most lightweight alternatives to WordPress.
It is built using tag-based template language. Unlike the other options, Textpattern is more beginner-friendly, and the platform is extensively documented.
It also has various plugins through which the functionality of the system can be extended. It also has a large variety of backend as well as front-end themes available for users to select.
Textpattern provides its users with various themes, platform customizations, and plugins. It also keeps a visitor log record for the users' reference. Textpattern is also free of cost.
Top highlights that make Textpattern one of the most useful alternatives of WordPress are-
Textpattern CMS is completely free, open-source software
It is built upon proven web technologies built on social foundations
Flexible tag-based templates along with fast, secure, lean and extendable services
The simple, user-friendly and elegant user interface that further include community-driven development
Textpattern is available in 40 languages, and you can write using Markdown, Textile, and so forth.
Wide range of themes and plugins, plus contributors are also welcomed
7. Tiki Wiki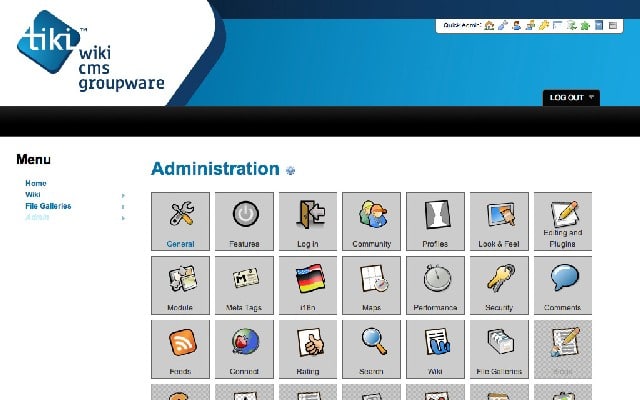 Tiki Wiki is driven towards having extensive core features instead of providing plugins (or extensions).
Owing to this, it is easy to update the system and is suitable for projects having collaborative needs, such as social networking sites.
Tiki Wiki is also well-documented. Due to this, it is beginner-friendly as well. It has an easy installation procedure and is built using technologies, such as Bootstrap and MySQL. It is also highly secure.
Tiki Wiki uses a streamlined singular interface. Thus, it has a wide variety of content types. It also offers its users a database tracking system as well as content editing and administrative features.
Since it is an open-source platform, similar to a lot of other options on the list, it is free of cost. Important highlights that make it one of the top alternatives of WordPress-
It comprises a single streamlined interface for creating a wide range of content types
You will get the features like Wiki pages, blogs, forums, RSS Syndication, Surveys, Quizzes, Polls, and WYSIWYG Editing
It offers Calendars and Events along with file and image galleries alongside user and group management
Choosing this one will let you offer a handy database tracking system that is best suited for generating reports and detecting bugs
8. Shopify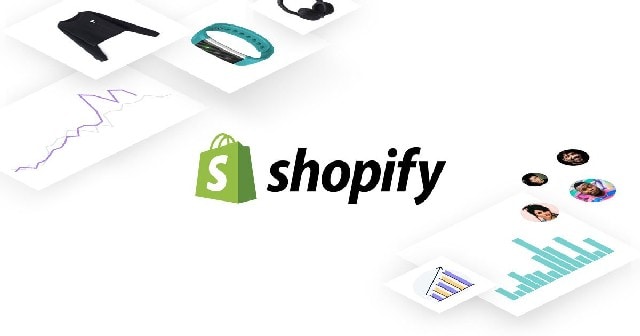 Shopify is a CMS that caters to eCommerce websites solely.
It helps users seamlessly integrate and sell their products across multiple channels. Along with providing the users with a website development platform, it also becomes a sturdy POS (Point of Sale) solution for the users.
Furthermore, Shopify can be integrated with a range of other shipping apps to form a significant part of the supply chain.
Since it is solely meant for eCommerce websites, it is popular among many entrepreneurs.
It has a robust cash flow management system along with payment gateway options.
Shopify has three plans with a different set of features and functionalities according to the pricing models. The basic plan starts at US $29 per month.
Important highlights of Shopify that make it one of the key alternatives of WordPress-
Storefront, Shopping cart, Store management, Marketing & SEO
Products, Web hosting, Analytics, Mobile App and 24/7 support
70+ professional themes, Mobile commerce ready, full blogging platform and web-based website builder
Free SSL Certificate, Accept credit cards with Shopify, 100 payment gateways and offer free shipping
Inventory management, product variations, SEO product tags, Digital products, and multiple images
Unlimited bandwidth, SSL Certificate, 99.98% uptime, and 24/7 monitoring
9. Grav

Grav is a flat-file CMS. It means that it does not use a database.
An essential benefit of this CMS is that the user can efficiently define and customize a field according to the type of content. It has an interface that is quite similar to WordPress.
The system includes an intelligent cache management system that helps deliver high performance.
It also has image editing and media processing capabilities. Grav also has an automatic backup as well as restoration features. It is another open-source CMS and is thus, free.
Some of the most compelling highlights of Grave that make it secure its place in the list top alternatives of WordPress are-
It was voted "Best Open Source CMS" in 2016, plus it was also voted "Best Flat File CMS" in 2017 and 2019!
It is fast, open-source and easily extensible; also, it offers a simple and intuitive interface
It provides enjoyable content creation; one-click installs, stellar performance and powerful content filtering
By opting for Grave, you will get dynamic content types, multi-language support along with simple backups and restores
It also offers no design restrictions, twig Templating language and them an inheritance
With Grav as your WordPress alternative, you will get extensive plugins, one-click installs, and updates
10. WebsiteBaker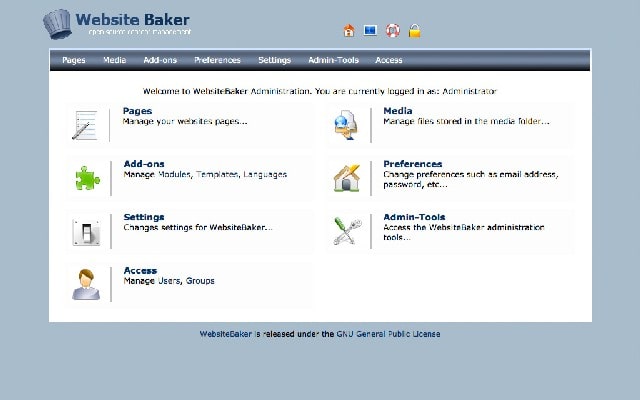 WebsiteBaker caters to website designers as well as developers.
It has a user-friendly interface and has several custom templates that can be built using languages, including jQuery, CSS, and XHTML.
Moreover, owing to the WYSIWYG (What You See Is What You Get) model, the user can simultaneously see the changes they have made reflected on the website.
The features and functionalities of WebsiteBaker can further be extended using extensions and modules. These modules can also be edited using a wide range of admin tools.
There are also numerous template formats which the users can use to style their site. WebsiteBaker is free of cost.
Important highlights that make WebsiteBaker one of the most favored alternatives of WordPress are-
You will get easy to use interface, plus WebsiteBaker is a free, flexible, easy and secure and extensible open-source CMS
WebsiteBaker incorporates WYSIWYG-editors in the backend
By choosing this one as your WordPress alternative will enable you to get the support of multiple languages, plus it offers easy management of files and media.
WebsiteBaker is adjustable due to its template system, plus you will receive infinite extensibility because of add-ons
With WebsiteBaker, you will find out group based Access Privilege System
11. Jekyll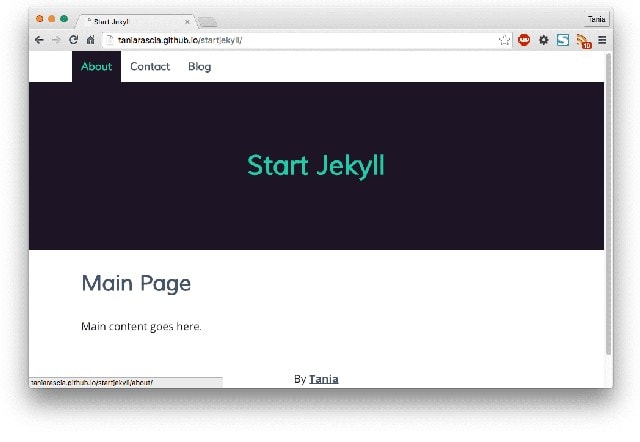 Jekyll comprises of a simple terminal window interface which eliminates the need for themes, plugins, and database management.
Jekyll requires a significant amount of coding. It is a static-site generator. The content is created as text files and then inserted into folders.
The shell of these files can then be built using the Liquid template language.
The final site created can be uploaded on all of the server types.
It has efficient blog migration features along with a lot of template options. It is also beginner-friendly as it has a quick-start guide, which helps users get acquainted with the CMS. Jekyll is also free of cost.
Some of the top highlights that make Jekyll one of the significant alternatives of WordPress are-
It is simple to use, static and blog-aware
Inclusion of Markdown, HTML, Liquid & CSS go in
With Jekyll, you will conveniently get static sites that are ready for deployment
It incorporates permalinks, pages, categories, posts, and custom layouts
12. Pulse CMS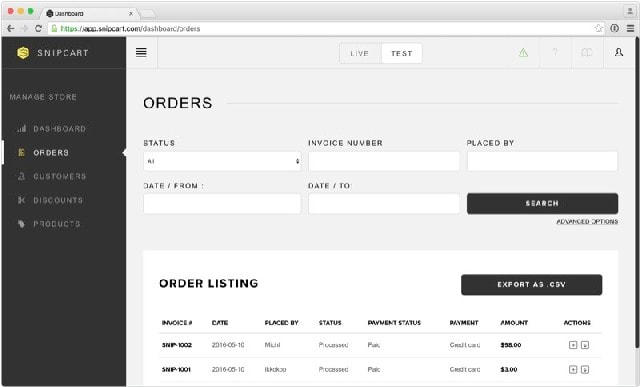 It is a Static CMS that is considered one of the most useful and unique alternatives to WordPress.
Developers can opt for this WordPress alternative; you will be able to build a static website and then you can further add backend content editing.
It is going to be quite useful for fast static sites that are quite simple to update, plus you will enjoy designing as per your convenience using Pulse site builder.
Some of the key peculiarities that make Pulse CMS one of the top alternatives of WordPress are-
Unlimited Projects and hosting anywhere
Template and 12 Months of Updates
Extension using drop-in code, CTA buttons, embed Chat widgets, Maps, Pop-ups, etc.
Power Plugins for Free for example Form Builder, Localization, Ecommerce, Backups, Site Builder
Integrations such as the link with GitHub, Stripe, MailChimp, Blocs, Facebook and RapidWeaver
13. Wix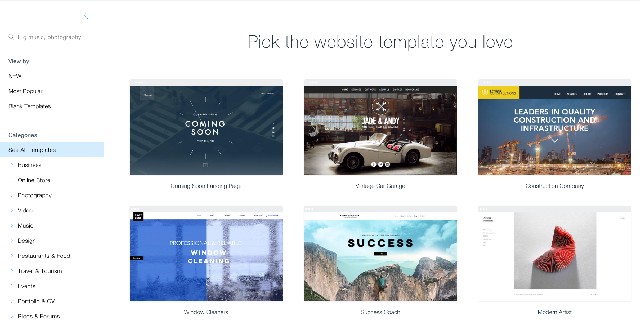 It is one of the top alternatives to WordPress for website building purposes.
Wix is one of the top freemium website builders that will help users to create an entire website with the help of drag and drop features. You can find out a wide variety of Wix templates, plus it enables you to build your site by editing as per your convenience.
It does not offer as much flexibility as WordPress does, but it will let you enjoy your utmost simplicity.
Wix offers the freedom for creating, designing, managing and developing your web presence as per your specific requirements. Some of the essential features that make Wix one of the key alternatives of WordPress are-
Customizing your site and adding advanced features
Editing your mobile view and optimizing your website for search engines
Wix editor for offering total design freedom
Inclusion of Wix Artificial Design Interface along with Wix Open Dev Platform
Logo maker, online store, mobile-optimized, custom domains, stunning templates, and effective SEO
Wrapping it up!
In conclusion, various factors come into play while selecting a CMS platform to work.
First is the capabilities of different CMS and the kind of sites they are best suited.
Secondly, by knowing the respective strengths as well as the pricing options, one can efficiently select a CMS. Through this article, you have now learned about some alternatives to WordPress, and can now select the best CMS for your website development project.
The CMS should be chosen according to the nature of the website.
Whether it is a big development project or a blog, the CMS will change accordingly. One should also choose the CMS based on the plugins and extensions accompanying it.
Just because WordPress is the most widely used platform, it does not mean that it is a viable option for you. There are several alternatives to WordPress in the market which might suit your preferences and needs better.
We tried to cover 13 most useful WordPress alternatives, and now hoping that you will get the one that best fits with your specific needs.
Did we miss any of the alternatives to WordPress that you prefer using? Update us with your thoughts in the comments below.