WordPress is indeed one of the most powerful content management systems. It is one of the best options for creating any of your websites. One of the most flexible systems, WordPress can be an excellently adapting options.
The fact that over 60 percent of the websites are working on WordPress should stand proof to the capability that the tool offers you. So, which kind of websites does it support? Which type of sites can you build with WordPress? Let us explore the functionality and the kinds of websites supported by WordPress.
Types of websites (and role of Wordpress in them)
There are several types of websites you can build and develop. However, for the sake of this post which aims to compile the different kinds of websites, we will focus on the types supported by WordPress.
1) Blogs and Personal websites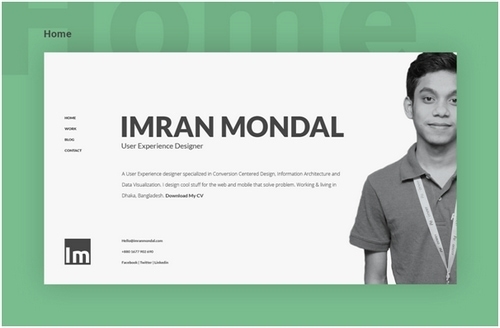 WordPress was initially created as a means of helping bloggers manage their blogs and personal websites. Given the excellent functionalities that it provides, the service evolved into a one-stop solution for all CMS needs.
It has more of its components designed for the blogging platform, and they have remained the most powerful options in the realm of its all-round development. But WordPress has polished the interface further making it a great choice in every respect.
2) E-commerce / Sales Websites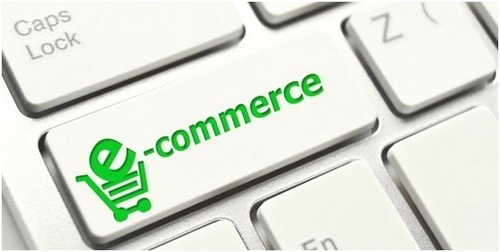 These are another type of websites that have evolved beyond boundaries over the years. These are E-commerce and sales websites. Even stores like Zara, Walmart and others have their own websites which also behaves like a storefront. People place their order on E-commerce sites and the order is delivered to them.
On the other hand, there are pure sales site for services like ticket bookings and hotel booking sites. These sites offer services which are not delivered to the doorstep of the customer but instead delivers the ticket of the services.
Such websites can be built on WordPress which offers you an excellent option for your e-commerce business. Alternatively, there are many websites being built on shopify for E-commerce and sales purpose.
3) Jobs Board
Job boards have become one of the major types of services these days. The niche has been gaining a lot of importance and popularity over the past few years. Businesses can post their requirements on the board and allow the incumbents to apply for the jobs right away through the platform.
Glassdoor can be one of the prime examples for the job boards. The service can be used to post jobs, company reviews, and average salary requirements. It can also be used to let the users contribute their views about the company.
4) Podcasts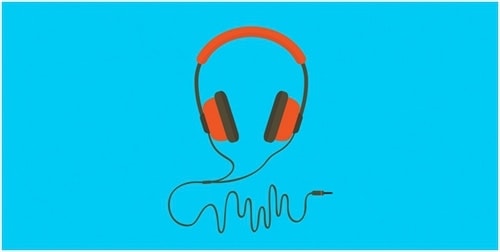 Podcasts have been one of the newest generations that have made a new wave in the realm of new websites. WordPress can be one of the best options you can make use of if you are looking to launch a site of your own. Most of the podcasters also opt for WordPress as the platform for launching their website.
5) Company Websites
Company websites, as the name suggests are type of websites which just showcase information about the company. It may be a very simple 2-5 page website or even a single page website. Generally such websites have the home page, the about page, contact page, products and services which are offered and the history of the brand or any press announcements.
The company websites are used only because the company requires a contact point which is live 24 x 7 for the company. So anytime a user wants to drop a complaint or wants to contact the company, they can visit the company website. Company websites can also be large and can be a part of branding for the company as well.
6) Portfolio Website
Portfolio websites are the best source for showcasing your work. The portfolio websites are the best options for those involved in arts, photography and other creative areas. WordPress can be an excellent option for the creation of a good portfolio website.
The portfolio websites can have excellent sliders and similar themes that provide you with great performance. These sort of websites would need you to have a sleek and professional quality user experience, and one of the best ways you can achieve it would be to use WordPress as it offers you a considerably longer list of themes and plugins especially designed for Portfolio websites.
7) News Site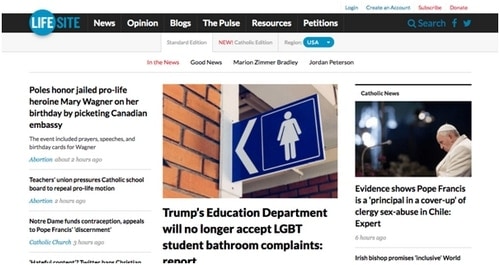 Of late we have been shifting to websites and online options for getting our daily dose of news. New York Times, Vogue and similar other tools have shifted to and functioning with a focus on the online version.
And most of the news websites work on the WordPress platform. The best part that WordPress offers you is the availability of custom themes. You can easily create sites specifically designed for your target market. Images and videos come much alive on the online version. The comments section is one of the excellent features your readers will love.
8) Niche Affiliate marketing sites
Niche sites have been growing a consistent growth, and they are possibly one of the excellent options for opting for the affiliate marketing at its best.  Niche affiliate sites focus on a particular range of products and services and thus cater to a smaller number of dedicated visitors.
You can make money by way of commission through referring products and services. WordPress once again works as one of the excellent options from that perspective. I offer you a wider range of plugins, themes, and marketing tools.
9) Photography Websites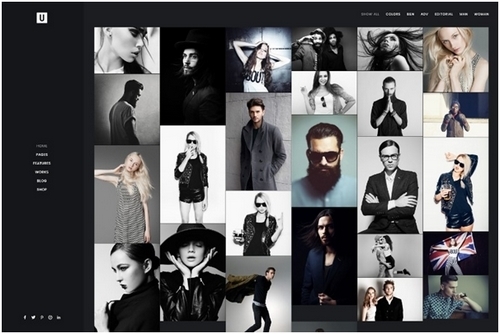 Are you a professional photographer? A photography website should be one of the best options you can work with. Of course, the concept would work wonders even if you are not a professional, but looking to share your knowledge as a hobby.
10) Event Websites
Nowadays, whenever someone plans an event, the first thing they do is they plan the website launch as well. For an Event, a website can become a ticket sale point. It also becomes a point where users can get more information about the event and can even interact with the organizers.
Similarly, there are many exhibitions kept by trade owners. Such exhibitions also have their own event websites. These websites list the event, when it is going to happen, who are going to be the organizers and participants and several such attractive points which drives sale for the event / exhibition. Such types of websites are on the rise in recent times.
11) Community Building websites
These are formed to make sure the people with similar interests, hobbies and thought process stay together through the online mode. Facebook, LinkedIn, and Twitter can be a few good examples of this kind of websites. There are forums as well, which focus on a particular field of interest. An Android discussion forum, for instance, is designed to bring together the Android enthusiasts.
12) Knowledge Sharing Websites
The websites designed for sharing your knowledge is another best option that can be interesting enough in more ways than one. Wikipedia is a classic example of this type of sites. If you are unable to design it the right direction, WordPress offers you an exciting option with a wide array of plugins and themes along with a few customized add-ons.
13) Coupon Websites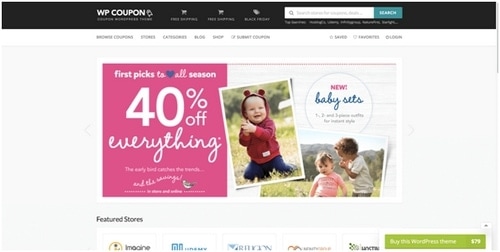 How about sharing a few coupons and free deal codes with your audience? There are several websites that work in this genre. Of course, most of these sites are region specific as these coupons tend to have regional validity. While you can earn from ads, you can also go for affiliate commission for the coupons you publish on your site.
14) Non Profit websites
If you are a nonprofit organization or a religious entity – creating a website for sharing your thoughts should be one of the excellent options. Since WordPress is free, you can make use of it to save on your CMS tools to a greater extent. There are WordPress plugins and add one that helps you add specific fields to your website and receive donations. You can even raise funds through PayPal or other avenues.
15) Questions and Answers websites
Have you looked at popular questions and answers sites like Yahoo Answers and Quora? WordPress offers you an excellent option for creating the best Questions and Answers websites. You can combine the host of other tools to make a good online community. WordPress comes with a good deal of add-ons for your need.
16) Business Directory websites
This is akin to job boards, and there is an increasing demand for the niche. Business directories can help your visitors find the preferred businesses for your needs. WordPress offers you a host of plugins for using the directory service.
17) Charity Websites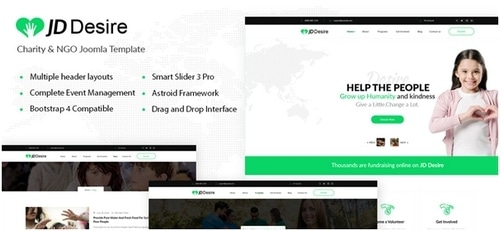 Just the way we discussed the Nonprofit organizations, charity websites are specifically designed for letting the patrons know about the kind of services they can donate for. WordPress offers you the option to include the Donate button to your website. Configuring a payment gateway and receiving the payments should be easily handled with your Charity website.
The Concluding Thoughts
So, isn't that a wonderful listing of websites that you can create with WordPress? Initially designed as a means of providing the informational content about products and services, the concept has now moved beyond being just that. The websites before the technological advancements that we have been witnessing these days used to be text only.
However, additional plugins, themes, and add-ons have made it possible to bring it to the new genre and has made it a great choice in every right. WordPress is an excellent option to create a website no matter which genre you belong to.
Liked this post? Check out the complete series on Digital Marketing