Are you looking for some easy tricks to increase Facebook followers of your Facebook Business Page? –Then this post is going to unravel top secrets that industry leaders use to increase their followers on Facebook.
We will be covering those techniques that increase relevant followers for your Fb page that ultimately empower you to utilize Facebook for generating leads and boosting sales.
Therefore, let us deep dive into 14 tips to increase Facebook followers –
1) Facebook Ads
In case you are in quest of how to get Facebook followers for your Fb page, Facebook ads are one of the most effective and convenient techniques to ensure this.
It lets you run Engagement Ads that enable you to expand the visibility of your page, product, and services on Facebook.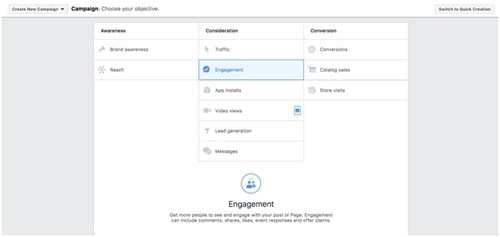 Any advertisement you make on Facebook will always ensure an expansion in your fan-base. You can opt for Conversion Ads also to increase Facebook Followers.
If your prospects like the advertisement content, they will likely connect with the post and possibly like or follow your Fb page.
2) Welcome People to Like Your Fb Page
The least difficult approach to expand Facebook followers is by welcoming individuals to like your Facebook Business/Personal page. When you begin running Fb Ads, Facebook will every so often send you notices requesting that you welcome individuals to like your page.
In addition, you can likewise welcome your family and friends to follow your page. You can also ask them to invite their friends and families to follow your page. However, in the process, you need to understand that only the relevant audiences will be useful in increasing sales potential for your business.
3) Giveaways are very useful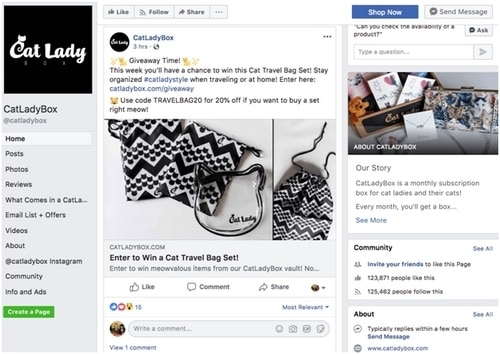 Giveaways are an incredible method to expand Facebook followers for your page. Anyone can easily offer a giveaway on their site utilizing tools such as Rafflecopter.
Then you should share your giveaway to specialty Facebook groups, giveaway sites and obviously on your Fb page. You may use some copywriting skills to add "visit Facebook page" that will help you increase Facebook followers for you.
4) Make Viral Content
Viral content not only increases engagement on that page but also helps in increasing likes and followers.
Sharing images, interesting videos, funny or thought-provoking memes, quotes etc will help you create content that goes viral. Utilizing your products and services to create entertaining substance will enable you to increase likes and fan-base of your Fb page.
5) Include a Facebook Likes Pop-Up
Using Facebook Like Popup on your site is one way to lead your site traffic on your Fb page and increase followers on Facebook as well.
You can use tools like OptinMonster that enables you to increase new leads. It can also be very impactful in fueling your Facebook likes. With the help of such popup tools, you will be able to set a clock so that after an individual has been on your site for a specific number of seconds, Facebook Like Popup shows up.
You should always abstain from adding too many Facebook Like popups to your site, as they can be befuddling and confusing on smart devices that can lead prospects to exit your site without following your call to action.
6) Experiment with Facebook Live
The absolute most popular video content is Facebook Live video.
In case you are creating a Facebook business page, Facebook Live will be the most powerful and inevitable tip to increase Facebook followers.
You can launch new product and services using Facebook live videos. You can also expand Facebook followers by announcing in advance about your next live videos. These videos appear on the Facebook Live Map and if you have more live stream viewers for you, the higher you will appear on the channel.
 In this way, you will be expanding Facebook likes and ultimately Facebook followers.
7) Use the power of Influencers
Using influencers is very helpful in widening the reach of any Facebook business page.
Niche fan pages can also be very useful as Influencers for you. Actually, these pages relate to a particular niche and then share cool items or cool articles about that niche. You can find them all over Facebook. They generally gather huge gatherings of people related to your niche who will not only become your followers but also help in boosting your conversions.
What's more, these pages are less expensive than any influencer personality. This form of Influencer marketing functions admirably in case you are on a super tight spending plan. Be that as it may, in the event that you need to join forces with a genuine personality as your influencer, you can easily discover them in your specialty also.
The most straightforward approach to find them is to type "[niche] blogger" in the search engine and you will find the influencers who can promote your page and let you enjoy increased Facebook Followers.
8) Utilize Automation Tools
Using automation tools will automate different Facebook page activities for you that will ultimately empower your page to be more effective and engaging.
This can enable you to increase new Facebook followers in an automated fashion because you're not going to expand Facebook likes and followers on the off chance that you do not post on Facebook in a consistent manner. Managing time to post on Fb from your well-occupied timetable can be quite tough for you, but automation tools will help you in this.
So, use these tools to set up a progression of posts throughout the next weeks ahead of time. Simply add item pictures to your post alongside a link to your page along with a bit of substance you've composed or even an amusing video or picture you find on the web (with appropriate credit, obviously).
In the event that you realize that each Thursday at 3 pm you have to plan posts for the next week, Automation tools enable you to schedule posts for next week in an automated fashion.
9) Include a Facebook Like Widget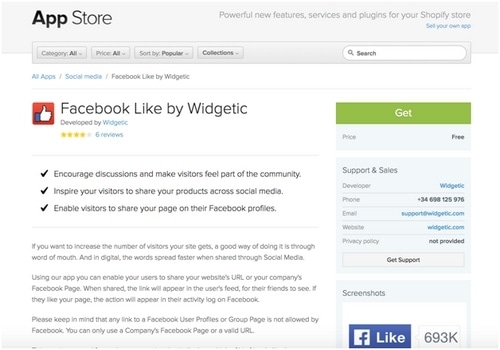 Using Facebook Like Widget on your online store will increase the likes on your page and hence, will increase your Facebook followers.
It is the most straightforward approach. You only need to add this widget on your site that will prompt your site visitors to like or follow your Fb page. With Shopify sorts of applications, you will have the chance to add a like symbol to specific pages of your online store.
This tactic can likewise indicate customers about other people who like your page to give you a touch of social verification that ultimately helps in increasing Facebook followers for you.
10) Give Social Media Links to Your Website
In case you want to optimize the sales potential of your business, it is very important to include your Social Media Symbols in the Sidebar Menu, Footer or Header.
Facebook being one of the most powerful Social Media Platforms is for sure going to be the primary Social Landing Destination for your site visitors.
This will compel site audiences to reach your Facebook business page that will increase your Facebook followers in the most result driven way possible.
11) Use Email Marketing
If you are amongst those businesses that primarily concentrate upon Email Marketing then you can use your emails too for increasing Facebook followers.
Either you can incorporate Facebook symbols in the majority of your messages or you can straightforwardly ask your Email List to follow your Facebook Page. You can also send emails to your subscribers asking them to follow your Facebook page. This will be highly useful for you to increase Facebook Followers.
12) Use Real Power of Video Content
Video content on Facebook usually gets higher levels of engagement than pictures or text-based posts.
More people see video contents on Facebook that help you target more potential audiences and hence ultimately increase Facebook followers on your Fb page.
Videos also help in building your brand image. If you continue creating good, entertaining and engaging videos, your chances of having a strong following on Facebook will only increase.
13) Use Hashtag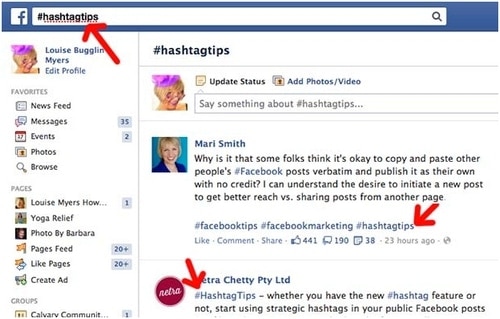 The hashtag is one of the best ways to increase followers on Facebook as well.
You can use hashtags related to your product, service or audiences. This will enable you to reach new audiences who are searching for the same kinds of products and services that you offer.
These audiences have great potential to be your Facebook followers.
14) Use Coupons
You can also offer special coupons to your audiences if they like your Facebook page.
While using Facebook Likes Popup, you can make it clear that users, who land on Fb page and like that, will get some special coupons to buy products and services on markdown cost.
Such coupons are very effective in increasing Facebook followers via those prospects who are also interested in making a purchase from your store.
Conclusion
These were some tips that you can use to increase your Facebook followers.
Do you have any other hack that you use for increasing likes and power of your Fb page? – Share with us in the comment section below.
Topic of Facebook Marketing
Alternatively, check out the Marketing91 Academy, which provides you access to 10+ marketing courses and 100s of Case studies.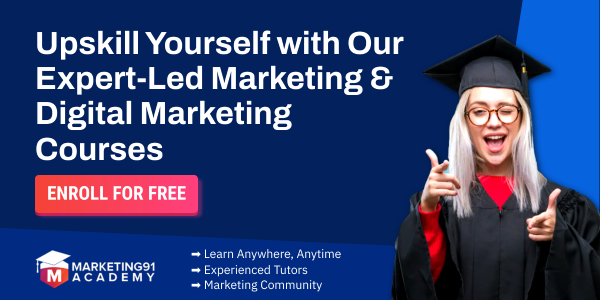 Liked this post? Check out these detailed articles on