WordPress is probably every one of us bloggers uses. But, what if you are just making a beginning? In that case, you should learn a few things about WordPress and how useful it is. Of course, we will not be discussing the technical aspects of WordPress and how effectively does it function in providing excellent performance.
Instead, we will focus our discussion on the lesser known facts about WordPress and the features that it offers you. As a beginner, you will definitely be amazed at the multiple facets of WordPress and its capabilities.
Top 10 WordPress Basics You Should Know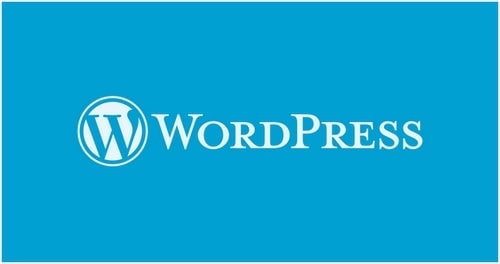 WordPress is an excellent Content Management System. It can handle a host of functionalities, and it is capable of a lot of responsibilities beyond what you had believed it would. From that perspective, how about checking a few options that WordPress can help you out with?
Here we go with the basics of WordPress and its abilities.
1) WordPress is the most popular CMS
More and more websites have now been shifting to WordPress. The ease of use and high-end customization options are what would make it the best one to opt for. Close to 5 percent of entire internet is powered by WordPress. That should in itself stand proof to the enormous capacity that WordPress has.
If you count websites that use CMS, WordPress covers almost 60 percent of them. You will find around 6 to 7 posts published on a single day on WordPress.
2) WordPress Has More to do With than just Blogs
WordPress was launched keeping the bloggers in mind, but now it has grown beyond that and become a platform for both blogs and full website. It does come with the powerful blogging functionality. But, it still remains the fact that several websites run on WordPress without opting for the blogging functionality that it offers.
In essence, we would consider WordPress to be one of the best options whether you are looking to create a blog or a website. We consider it as the one stop solution for all your needs.
3) Use it to Create Membership Sites
Membership sites like forums, discussion boards, and online communities work best if you opt for WordPress to build them. The strength of WordPress lies in the number and variety of plugins that it offers. And needless to say, it has a massive number of plugins to support members only sites.
You can use WordPress to create both paid and free membership sites and services. You can easily create premium quality sites that work on members only model.
4) The Yoast is a Powerful Weapon

If you are looking for the best Search Engine Optimisation? WordPress comes with the Yoast plugin. Yoast is, by any standard one of the best you can go with if you want to optimize your website or blog.
However, it helps you do more than just optimizing your site for the search engines. It can also help you set page titles and aid you with a few other functions.
5) You can even Build an E-Commerce site with it
You will not believe it, but you can use WordPress to create word class E-Commerce site as well. Yes, the WooCommerce integration will help you create any E-Commerce website that works wonders for all your products.
WooCommerce is a free add-on that comes with WordPress. Of course, you may need to purchase a few plugins that may be premium and paid. But the functionality would definitely be at par with the likes of Amazon and Walmart if you tend to do it just right.
6) An excellent Option for Freelancers
WordPress can be one of the best options if you are a freelancer. In fact, you can work with an agency or in a corporate job, and at the same time work as a freelancer through WordPress. No matter whether you are looking for creating basic services or fully customized services, WordPress can be the right answer to all your needs.
Apart from freelancers, the WordPress platform has been one of the best options for a wide range of professionals. This includes bloggers, marketing consultants, and SEO consultants.
7) WordPress is SEO friendly at its best
WordPress is built specifically for blogs and blogs are created for making money online. By that relation, you would definitely find WordPress to be completely SEO friendly to the core. Almost all the elements in the site on a WordPress website are laid out especially keeping the search engines in view.
WordPress arranges all the elements including images, pages and links are arranged based on the way the search engines are designed to crawl the websites. However, please note that there are features that are SEO friendly, but you would need to optimize your content for SEO.
8) WordPress is secure, but still susceptible to Attacks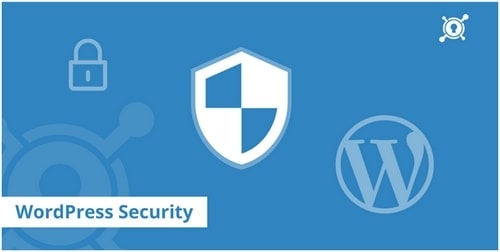 WordPress comes with security updates from time to time. That would make it an exceptional option as long as security features are concerned. The updates, security, and patches come quite frequently and thus make your WordPress installations secure enough.
However, it should be understood that WordPress is an open source platform. That would ideally make it more prone to attacks. However, we would not consider WordPress to be insecure in any manner. However, staying secure would be dependent upon you. Make sure you are always updated, avoid doubtful plugins and take enough care.
9) WordPress is easy to manage
WordPress sites should be quite simple and easy to manage. No matter whether you are looking at it from the purview of maintenance and managing the content. It has been around since and has a great online community of users. You have documentation available for every kind of performance issues you may come across.
In addition to community support, you will also find a good deal of support from multiple developers. That would make your WordPress sites quite easy to handle because of a high degree of support channels available.
10) WordPress is Free in Its Entirety
WordPress is completely free and open source. You do not need to pay any money for the functionality that you would be getting with WordPress. You can use WordPress for any type of site and for as many numbers of sites. Of course, you may need to pay for the hosting service provider, but you are not paying anything for WordPress as such.
You have access to a whole lot of free plugins, themes and add-ons you can make use. It offers you a complete customization functionality for whatever you want to do with your site. Isn't that an excellent option compared to other CMS options? And yes, there are a few premium plugins and themes that you may need to pay for.
The Concluding Thoughts
Those were a few excellent functionalities that WordPress packs in. Not that this is all WordPress has on offer for you. Now that you are a beginner, we thought it a good idea to introduce you to a few features that WordPress comes with.
We assume that we have made you understand enough about WordPress and have been able to create an interest in your mind about the best features that it has on offer. If you still have a few queries to make about WordPress and its functionality, do share your inputs with us. We will make an attempt at bringing more info at your fingertips.
Liked this post? Check out these detailed articles on
Topic of Blogging
Alternatively, check out the Marketing91 Academy, which provides you access to 10+ marketing courses and 100s of Case studies.