There is no doubt about the fact that social media is one of the most popular things that people love to use on daily basis. Well, the best thing about social media is that it not only provides an amazing source of communication for the people but it also makes sure that the people who have businesses online are able to make use of social media to make sure that their businesses are promoted properly.
However, in spite of having such popularity in the world, there are still many people who are not that friendly towards social media. They still do not understand the importance of social media marketing and hence end up getting fewer profits. For the proper success of the business, it is really important for people to know the important social media marketing tips, so that they can easily make sure that their businesses are promoted efficiently.
So, why don't we provide you with some amazing social media marketing tips that can enable you to to create and run effectively Social Media Marketing Campaigns? – Let us have a look at below given expert suggestions about Social Media for Business –
Look at the Best Social Media Marketing Tips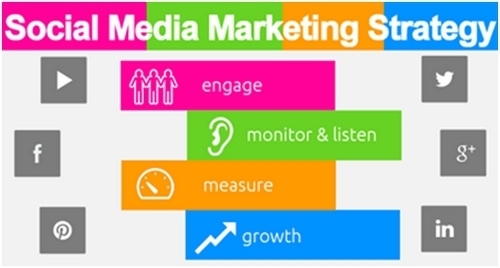 Here we are mentioning some of the tips that you can use for social media marketing in the best way possible. Make sure that you are all prepared for it.
1) Finalize Your Objective And Goals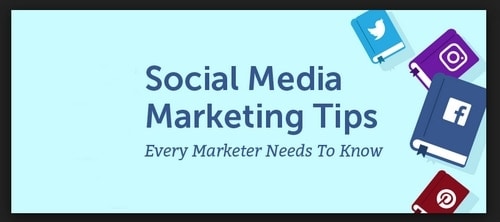 One of the most important things that you need to do in order to have a successful social media marketing strategy is to make sure that you have your objectives and goals all lined up.
Remember that the business won't be able to go anywhere if you do not have a plan set for the social media campaign.
So, you need to have both long-term as well as short-term goals which you can achieve with time. Set deadlines, use some numbers and make sure that you are able to attain these goals.
2) Make Sure That You Create Social Media Plans For Each Social Media Channels
You need to make sure that you plan first. If you do not do that then there are chances that you will definitely fail. There are many businesses that don't even get to see the light of success because they do not have the right plan.
But the same plans won't work for all the different Social platforms, do they?
You need to make sure that you have different strategies for different platforms in social media. Mini-planning is the best way to ensure the success of the business.
Knowing your target niche and their behavioral patterns on different social channels will enable you immaculate Social Media Strategy for a particular channel.
3) Learn About The Target Audience
In the world of marketing, one of the most important Social Media Marketing Tips that you might have to follow is to engage and connect with the audiences that you have.
Make sure that you get all the information that you can on them. That way, you will be able to decide who the target audience will be. A target audience is a group that might have the maximum requirement for your services.
With the help of surveys, demographics, and real-time conversations, you can know about the target audience easily. You need to have the buyer persona based upon the market research and your target audiences.
4) Content Should Be Crafted Carefully
We all certainly know and believe that content is king in the world of social media marketing. So, you need to ensure that the content that you have is very carefully crafted.
Now different social media sites have different requirements for content.
LinkedIn is a very professional site and it requires some professional B2B content.
However, Facebook is a more interactive and casual site so posting according to that requirement is very important if you want to have a successful social media campaign.
For paid ad Social Media Campaigns, having adept copywriting skills to create convincing ads is also one of the most useful Social Media Marketing Tips.
5) Select A Particular Posting Schedule
We cannot stress upon the fact that planning is one of the most important things that you can do. That is also true when it comes to posting the content that you have.
You cannot just post at sporadic times and expect to get views from the people. You need to make sure that you have a particular schedule of posting.
That way, your viewers will know exactly when to expect you and they will stick to your posts. That seems to be very organized, right?
In addition, it is very important that you know the right time to post on Social Media Platforms to generate the leads and conversions.
6) Consistent Posting Is Essential
If you just Tweet once in a while about the business, do you think you will get the promotions and success that you want? Well, of course not.
One thing that you can do here is to post in a consistent manner so that your viewers do not lose touch of you. There is nothing that can be considered as a bigger mistake than not posting consistently.
Believe me, people. This is one mistake that you should never ever make. Regularly coming up with the relevant content that can connect, convince and convert your audiences is one of the most important Social Media Marketing Tips that you need to follow.
7) Using Visuals In A Wise Manner Is Essential
Visuals are the best treats for everyone. They make use of the most powerful sense that is present in the human body which is the vision. A post that looks good and attractive will be the one that attracts attention from the viewers and the customers.
So, one thing that you need to do for sure is to put some images in the posts that you make.
Well, why wouldn't you do that, right? You need to make sure that you are using some amazing videos and photos to lure the customers in. Engaging, entertaining, and informative posts need visuals to pull in the relevant audiences.
8) A/B Testing Is A Must
When it comes to proper social media marketing, there is one thing that needs to be done for the proper development and the maintenance of the content that is provided on social media. We are talking about A/B testing and you need to do that for sure.
Split testing is also known as A/B testing that uses multiple versions of the content headlines to see which one is the one that gets the best results.
Try it out once and you will see that the results are excellent for sure. This will empower your campaign to be more result driven.
9) Use Perfect Tools To Support Your Posts
Another important tip that we can give you is this. Make proper use of the right tools and you will have a very strong marketing strategy for social media.
Make sure that you take this tip seriously. With the right tools, you will be able to automate certain processes and get better results. Right, Social Media Tools can schedule and manage your Social Campaigns in a more productive fashion.
In addition, you can use Social Media Aggregators to manage different social media pages and profiles with utmost ease and efficiency that will for sure ensure amazing outcomes for you.
10) Measure and Analyze your Social Media Campaign
This is one of the most important Social Media Marketing Tips that you cannot ignore. You ought to measure and analyze social media campaigns to gauge the performance your marketing strategies and their outcomes.
You need to measure different metrics for checking the performance of Social campaigns. Let us have a look important metrics on some of the Social Media Platforms-
Twitter- Impressions, visits, and mentions
Facebook- Reach and engagement
Google+ – Views and actions
Instagram- Likes, comments and mentions
LinkedIn- Impressions, clicks, and interactions
Pinterest- Impressions and engagement
Conclusion
When it comes to social media marketing, you need to have the best knowledge to ensure that your business is at the top of the social media world. Aforestated Social Media Marketing tips will definitely help you out in making social media strategies that target relevant audiences and compel them to perform the desired actions
In case you are facing problems in making result driven Social Media Strategy for your business, feel free to share your business details with us and our team will help you out.
Liked this post? Check out the complete series on social media marketing