There are several ways strategy formulation can be done for a company. However some methods are better than the others. Here are 10 steps which guide you in deciding the strategy of your company.
Steps 1 to 5 mainly involve internal or external research as well as very long term strategy making (Strategies made in the first 5 steps affect the whole life cycle of the company)
1) Write a Vision Statement
A vision statement (crisp and to the point) is a must for developing a strategy. Exploring and deciding on the vision of the company gives you clarity on the main objectives of the company.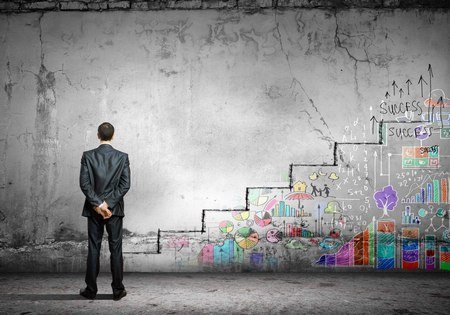 Decide a Mission statement for the company. This mission statement would actually determine the methodology of the company in reaching its vision, its purposes and its philosophy behind its goals.
3) Define the company profile 
The company profile needs to be comprehensive which further clears the goals of the organization. What would be the strengths of the company, capabilities, management. In essence mention everything you can about the company. This helps in transparency while deciding the strategy.
4) Study the External environment
No strategy can be complete without taking into consideration the effect that external environment has on businesses. Thus an in depth study on external environment is necessary and the same should be mentioned in the strategy report.
5) The 5th step involves matching all three – Mission statement, Company profile and the external environment such that they are in sync to achieve the vision of the company.
From here on, Step 6 to 10 involve decision making based on the research as well as the decisions taken for the company in the previous steps. The last steps are more inclined towards implementation.
6) Deciding the actions for accomplishing the mission of the organization
7) Selecting long term strategies which will be most effective
8) Deciding on short term strategies arising from the long term ones such that these short term strategies too are in sync with the mission and vision statement
9) Deciding the budget and resource allocation according to the short term strategy
10) Implementation of the strategies along with pre decided review system along with measures to maintain control and a fallback short term plan.
Following these 10 steps of deciding on a strategy, you get – A vision statement, a mission statement, long term strategies, short term strategies, budget and resource allocation and finally implementation along with review plans.
Hope this article was helpful to you.
Liked this post? Check out these detailed articles on
Topic of Strategy
Alternatively, check out the Marketing91 Academy, which provides you access to 10+ marketing courses and 100s of Case studies.