Definition: Strategic management is the continuous planning, monitoring, and assessment of all necessary aspects of a company to meet its goals and objectives. This dynamic process requires a careful analysis of internal and external factors affecting the organization. It's the roadmap to align business activities with vision, mission, and strategy.
Strategic management, at its core, is about making informed decisions and actions that shape the direction of the organization. It's the art of strategic planning, formulating, implementing, and evaluating cross-functional decisions, which enables an organization to reach its long-term objectives. It's not just about meeting goals, but also about responding to changing environments, deploying resources efficiently, and creating competitive advantages.
Moreover, the strategic planning process and its management lead to better organizational performance. By having a robust strategic management process, organizations can foresee their future and devise appropriate strategies to deal with potential challenges. It also helps in identifying areas for growth and expansion, making businesses more proactive rather than reactive.
What Is Strategic Management?
Strategic management refers to the comprehensive collection of ongoing activities and processes that organizations use to systematically coordinate and align resources and actions with mission, vision, and strategy throughout an organization.
A classic example of effective strategic management is Starbucks. The Seattle-based coffee giant has successfully implemented strategic management theory into their business strategy management, which has been a key driver of their success.
Starbucks has developed detailed strategic plans that cover all aspects of its business units. By monitoring and assessing coffee purchasing habits and customer behavior, they have successfully adapted their product offerings to meet consumer demands. This strategy development process has also included analyzing external factors, such as market trends and global economic conditions, which have significantly impacted their strategic decisions.
An important part of Starbucks' strategic management is its commitment to social responsibility and ethical sourcing. They've made it their mission to source 100% of their coffee ethically, demonstrating how strategic management can also encompass a company's societal impact.
Through effective strategic management, Starbucks has been able to maintain its competitive advantage, stay relevant in a highly competitive market, and continue to grow and expand. Their approach encapsulates the essence of strategic management, illustrating how it can drive a business toward its long-term objectives.
Why Is Strategic Management Important?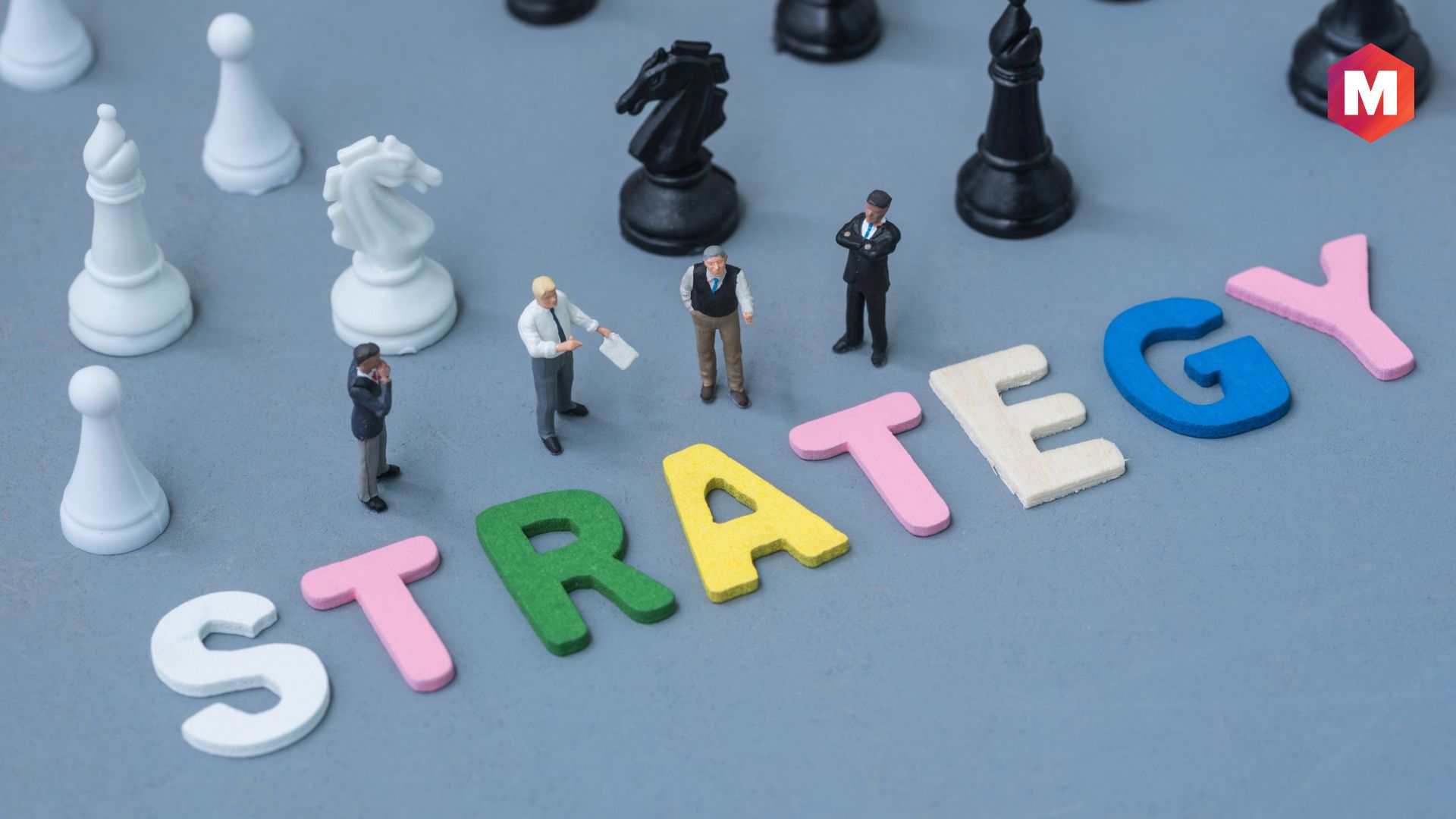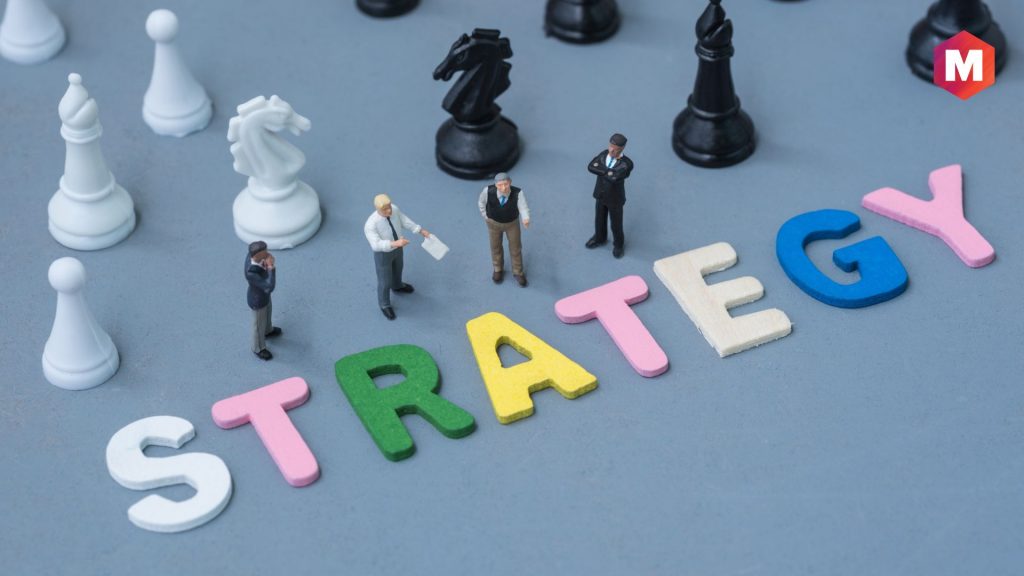 Strategic management is a critical component of any successful business, as it provides organizations with a roadmap for success. It outlines the objectives and goals that should be achieved and allows managers to focus on the most essential elements needed to reach those goals.
By having a clear vision of what needs to be accomplished, strategic management acts as an essential tool in helping to stay on track and remain competitive. Without a long-term plan, it is easy to become lost in the day-to-day operations of a business and lose sight of what truly matters: achieving goals and remaining successful.
Strategic management activities transform the static plan into a system that provides strategic performance feedback to decision making and enables the plan to evolve and grow as requirements and other circumstances change. Strategy is a major component of strategic management theory, as it's the foundation for the entire framework.
A strong strategic plan will act as the anchor for any organization, allowing it to remain focused and achieve its objectives. The strategic management process is an ongoing cycle of planning, implementation, and adjustment. All businesses should continuously adjust their strategies based on performance feedback throughout different stages of the cycle to ensure that they are staying relevant in the market and achieving their goals.
How does Strategic Management Work?
The strategic management process is a continuous cycle of planning, implementation, and adjustment. It involves analyzing the current market conditions and opportunities, setting goals based on those opportunities, and then creating an actionable plan to achieve them.
The process begins with environmental scanning: examining the external environment for opportunities, threats, trends, etc. This helps organizations understand their position in the industry.
The next step is to develop a strategic plan. This involves creating an actionable blueprint that outlines the objectives, strategies, and tactics needed to meet the desired goals. It also addresses key issues such as resource allocation, budgeting, risks, and alternative approaches.
Once the plan is developed, it must be implemented. This requires clear communication of expectations, roles, and objectives to employees. It's also important to monitor progress throughout the implementation phase and make adjustments as needed.
Finally, it is essential to review the strategy and assess its effectiveness after some time. This might include measuring performance against initial goals, identifying areas for improvement, and adjusting accordingly.
5 Phases of Strategic Management Process
1. Identification (Assessing the Organization's Current Strategic Direction): The first phase of the strategic management process involves assessing the organization's current strategic direction. This phase includes gaining a clear understanding of the company's mission, vision, and strategic objectives. It's crucial to understand what the organization currently considers important and where it aims to be in the future.
2. Analysis (Identifying and Analyzing Internal and External Strengths and Weaknesses): The analysis phase involves a detailed examination of the organization's strengths, weaknesses, opportunities, and threats (SWOT). Internal aspects like resources, capabilities, and core competencies are evaluated alongside external factors such as market trends, competition, and regulatory environment. This thorough analysis helps in identifying opportunities for growth and areas needing improvement.
3. Formation (Formulating Action Plans): After careful analysis, the next step is to formulate comprehensive action plans. These plans should be based on the insights gained from the analysis phase. Strategies are developed to leverage strengths, mitigate weaknesses, exploit opportunities, and counter threats. Each action plan should be specific, measurable, achievable, relevant, and time-bound (SMART).
4. Execution (Executing Action Plans): Execution is where strategies are put into action. This phase involves assigning roles and responsibilities, mobilizing resources, and communicating the plan effectively to all stakeholders. Effective execution requires careful management and coordination of various activities to ensure alignment with the strategic plan.
5. Evaluation (Evaluating to What Degree Action Plans Have Been Successful and Making Changes When Desired Results Are Not Being Produced): The final phase involves evaluating the effectiveness of the strategic plans. This involves measuring actual performance against the set objectives and analyzing any deviations. If the results are not as expected, changes should be made to the strategy or its execution. This phase ensures that the organization learns from its actions and continuously improves its strategic management process.
Meaning of Strategic Management Concepts
Strategic management is a critical tool in business management, serving as a compass guiding an organization's use of resources. It involves the orchestration of strategy-related activities to achieve business objectives.
By employing strategic management, organizations can design and implement effective business strategies, ensuring the optimum utilization of resources and the attainment of business goals. The process involves rigorous strategy evaluation, ensuring the continuous refinement of strategies for the best outcomes.
List of Concepts and Frameworks
Some of the concepts and frameworks of strategic management are –
1) SWOT Analysis
SWOT analysis is a vital tool for strategic management, aiding in identifying an organization's strengths, weaknesses, opportunities, and threats. This analysis helps in crafting strategies that leverage strengths, mitigate weaknesses, seize opportunities, and defend against threats.
2) Experience Curve
The experience curve concept suggests that as a firm becomes more experienced in its production process, the cost per unit of output decreases. This understanding can guide businesses to invest in learning, process refinement, and productivity enhancement.
3) Importance-Performance Matrix
An importance-performance matrix helps organizations prioritize their resources by mapping the importance of each activity against its performance. High-performing, critical activities are prioritized, leading to a more efficient allocation of resources.
4) Corporate Strategy and Portfolio Theory
Corporate strategy and portfolio theory guide an organization's decisions on where and how to compete. They help in managing a portfolio of businesses or products to maximize the organization's overall value.
5) Competitive Advantage
Competitive advantage refers to the unique attributes or capabilities an organization has that outperforms its competitors. It is a key outcome of strategic management, enabling a business to dominate its market.
6) Industry Structure and Profitability
The structure of an industry affects its profitability. Strategic management involves understanding industry dynamics and designing appropriate strategies to succeed in the competitive landscape.
7) Generic Competitive Strategies
Coined by Michael Porter, the three generic competitive strategies – cost leadership, differentiation, and focus – guide organizations toward achieving a competitive advantage.
8) Value Chain
Value chain analysis helps understand the sequence of activities that create and build value in an organization. This analysis is crucial in identifying cost-efficient ways to deliver the most value to customers.
9) Interorganizational Relationships
Strategic management also involves managing relationships with other organizations, such as suppliers, customers, competitors, or regulatory bodies. These relationships significantly influence a company's strategies.
10) Core Competence
Core competence refers to an organization's unique capabilities or expertise that give it a competitive edge. Identifying and nurturing core competencies is a vital part of strategic management.
11) Porter's Five Forces Model
Porter's Five Forces Model is a tool to analyze an industry's competitive intensity and attractiveness. It helps in understanding the competitive landscape and designing appropriate strategies.
12) Strategic Leadership
Strategic leadership involves guiding an organization toward achieving its vision and mission. It includes decision-making and actions that influence an organization's long-term success.
13) BCG Matrix
The BCG Matrix is a strategic tool that helps organizations analyze their product portfolio based on market growth and market share.
14) Corporate Governance
Good corporate governance is pivotal for any organization's strategic success, forming the framework for ethical, legal, and fair practices.
15) Balanced Scorecard in Strategic Management
The balanced scorecard is a performance measurement tool used in strategic management. It provides a balanced view of an organization's performance by considering a variety of important performance indicators.
Example of Strategic Management
Consider a hypothetical manufacturing company, "X".
Initially, X identifies its mission and direction – to become a leading provider of sustainable, high-quality products. As part of its environmental scan, it uses tools such as SWOT analysis and PESTEL analysis. This helps X understand its strengths, weaknesses, opportunities, threats, and the broader socio-economic and political environment.
In the strategy formulation phase, X identifies its core competence in producing sustainable materials and focuses on this to gain a competitive edge. Utilizing Porter's Five Forces Model, X gauges the competitive intensity within its industry and designs strategies to gain a significant share of the market.
Under strategic leadership, the leaders of X guide the organization toward its mission. They make long-term decisions, like investing in research and development, to maintain their competitive advantage. Meanwhile, the BCG Matrix helps X to understand the growth prospects of its product portfolio.
X also pays attention to corporate governance, ensuring ethical and lawful practices across its operations. Finally, X measures its performance using the balanced scorecard, which considers financial performance, process efficiency, customer satisfaction, and learning growth. This way, X can track its progress toward its strategic objectives and make necessary adjustments.
What are the Benefits of Strategic Management?
Strategic management offers a multitude of benefits that contribute to a company's success. Not only does it provide clarity, direction, and focus for the firm, but it also aids in organizational decision-making by providing a structured approach. It helps companies adapt to changes in the business environment, anticipate market trends, and stay ahead of their competitors.
The key benefits of strategic management include:
Enhanced strategic awareness: Companies are better equipped to anticipate and respond to environmental changes and market dynamics.
Informed decision-making: Strategic management helps in making informed, data-driven decisions that align with the company's goals and vision.
Competitive advantage: By focusing on the company's core competency, strategic management can help gain a competitive edge in the market.
Risk management: It aids in identifying risks and developing contingency plans to mitigate them.
Long-term focus: Strategic management fosters a long-term perspective, helping firms plan for the future.
Performance improvement: Regular performance tracking and adjustments ensure the company is on the right track to achieving its goals.
FAQs
Q1: What is the role of strategic management in small businesses?
Strategic management is just as vital for small businesses as it is for larger corporations. It provides a roadmap for these entities, helping to define their overall strategy, align resources, understand the competitive landscape, and plan for future growth. Moreover, strategic management contributes to the anticipation of potential challenges and the preparation of contingency plans.
Q2: How does strategic management contribute to performance improvement?
Performance improvement is a crucial aspect of strategic management. Through continuous monitoring of internal processes and market conditions, companies can evaluate their performance against predefined objectives. This ongoing scrutiny allows businesses to identify areas of weakness or inefficiency and implement corrective actions, thus driving performance improvement.
Q3: What are the elements of strategic management?
Critical elements for success include goal setting, conducting industry and organizational analyses, forming strategies, implementing strategies, and measuring, monitoring, and controlling their effectiveness.
Liked this post? Check out the complete series on Strategy