We all wish to attain the pinnacle of success in life, attaining our short term and long term aims and objectives. And to accomplish the same, we have plans and strategies.
But without having a proper goal in mind helping us with the way forward, every plan and strategic input is futile in nature and approach. Hence, each one of us needs to understand the Importance of Goal Setting in today's dynamic and competitive markets, as it channelizes our energy effectively.
It holds a lot of significance for not only the individuals but also for the corporate and professional firms as well.
Let us discuss in detail about the Importance of Goal Setting
1) Goals provide the way forward with the required push
As mentioned earlier, no matter how well defined your plans are or how strong your strategies, if you don't have a goal in hand, all your efforts will go in vain.
Realizing the Importance of Goal Setting provides us with the way forward paving the way for success and accomplishing our aims and objectives.
For instance, if you want to your firm to beat a contemporary brand in the market, you need to decide on the parameters on which you want to beat that brand.
Is it the market share, number of customers, or the number of products sold in a specific month or a quarter? Any of the above can be your ultimate goal, and then only you will be able to gain a competitive advantage in the market.
2) Goals define your success ratio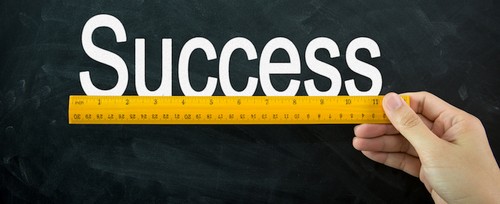 When we are on the path of pursuing our aims and objectives at the workplace, the ultimate plan is to gain success. And to define the success rate and ratio of our professional career graph, it is very imperative to understand and follow the Importance of Goal Setting.
If we have accomplished our desired goal on time and adhering to the parameters of quality plus our work is lauded by our peers and work associates, we can say that we have accomplished our goal.
And if not, it gives us a sense of perspective and self-introspection on the aspects such as where did we go wrong or what was that one important element that we missed.
Hence, having a goal is very important to define our success ratio along with the overall analysis of our tasks.
3) Goals make you more accountable and responsible
When we are on a journey of accomplishing a certain goal, there are a lot of things that need to be taken care of as we are the one completely responsible and accountable for accomplishing the same.
Intricate and nuanced details such as not wasting time in all the futile tasks on the personal and professional front, utilizing all the available resources on an optimal level, making sure that every stage of goal attainment is fulfilled, and our goal is not affecting any of our peer or work associate in the wrong or negative manner; goals make us deal with all of such intricate details paving our way for success and the desired result.
4) Goals work as a measuring stick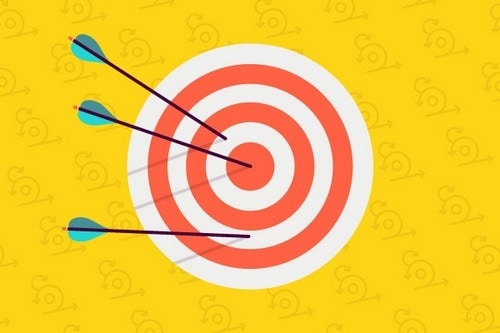 In our professional lives, we don't work on just one goal; in fact; we work on a couple of goals simultaneously. And as we have mentioned it earlier, the end and the desired result of the goal has to be a success.
And the successful accomplishment and non-accomplishment of our goals work as a measuring stick for our career trajectory.
It helps us carefully analyze and find out that where are we going wrong, is it the overall planning, is it the strategy or is it our way of working and approaching all the professional elements. To attain growth and success in our professional lives, it is very crucial to follow the Importance of Goal Setting.
5) Goals help us set the priorities
When we work on the desired goals, there are a lot of elements, and facets on the personal and professional front that need to be embraced with open arms and some of them need to be ignored for a certain period.
For instance, is the deadline is tight and stringent, requiring us to work additional hours; we will have to a miss to certain social gatherings and parties to catch the deadline and accomplish the desired goal.
In short, goals help us set the priorities based on what is important for us at that specific moment and what is not.
6) Goals give you motivation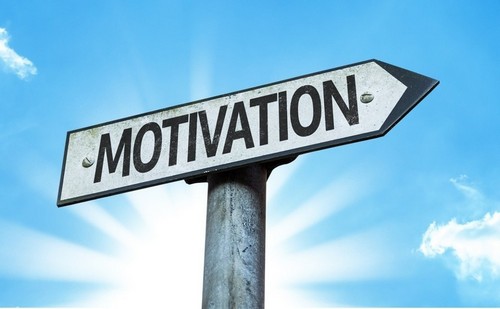 In your professional life, it does happen quite a several times that your immediate senior or your manager will not appreciate your efforts and hard work in completing a certain task or a responsibility.
And honestly, it does kill morale and demotivate us. But when you understand and follow the Importance of Goal Setting and accomplish the goals, it works as your biggest motivating factor.
In the corporate world, actions speak louder than words, and self-motivation is the key to march ahead and keep on accomplishing your goals and objectives.
7) Goals help you believe in yourself
While on the journey of accomplishing all the desired goals and objectives, we also get to learn and unleash quite many things about ourselves that have been hidden to date. We have been unaware of our qualities and professional attributes that always made us doubt our self-belief and confidence.
It a great thing in one's professional journey to get aware of your hidden gems and re-install the belief and faith in you all over again.
Conclusion
When you know your end and final destination that is termed as a goal, all the other facets such as planning, strategizing, and ideation falls in place.
Hence, realizing the Importance of Goal Setting is of the utmost significance in one's professional lives, making you attain the pinnacle of success and growth.