There is certainly no doubt about the fact that social media is everything for us now. There was a time when people weren't that into the aspects of social media. But today it is one of the most important things in our lives. Especially, Facebook has turned into the hugest Social platform that empowers businesses and individuals to market and advertise themselves in a sales driven manner.
If honestly speaking then from waking up in the morning to going to our bed, there are many times when we check Facebook in order to find out what is going around in the world. So, it is needless to say that social media plays a very important role in our lives. However, today, we are not going to talk about social media but rather just a simple part of it. Do you know what we are talking about? Well, we are talking about role of Facebook Ads Account in Facebook advertising.
From photo ads to video advertisements, there is a whole new world that the Facebook platform has in store for us.
Businesses these are very much convinced that if they want to connect with their audience in a better way, then they have to get the best of the Facebook advertisements in order to do that. Well, why not?
After all, Facebook is one of the most popular platforms of social media. Helping the businesses achieve their goals of fan growth and engagement, this platform has done a lot already.
So, without any further ado, time has come to unravel the hidden layers of Facebook Ads account. Let us do that here and now-
What is Facebook Ads Account
You might have heard about Facebook ads account a lot but do you know what actually it is?
Let me clear that to you, Facebook Ads account lets you manage your all ads at one place and not only you but your team can also manage these days if you assign them the role. So basically if you are serious about your Facebook advertisements then we would suggest you have a separate Facebook Ads account.
 Though if you don't have one, no need to worry as here in this article we will provide you with a step by step guide to set up a new Facebook ads account and manage your ads like a pro.
Steps to set up Facebook Ads Account
Step 1 – First of all you will have to log into your Facebook business manager account. In the Ad account setting column you will see an option of 'Add new', click on that and then click on 'Ad accounts'.
Step 2 – A new page will appear where you will have to enter the basic details about your new Facebook Ad account like your ad account name, time zone, currency, etc.
Step 3 – After you have entered the basic details, it is the time to add peoples to your account whom you want to specify certain roles. They will also manage your account with you but you always have the command over them. If you do not have any user in your business manager account then first you will have to add one to your business manager account and then to your Facebook ad account.
 Different people will get different access as follows:
Administrator –
Managing Ads
View reports of the account
Tweak up the account, payment, and other settings
Add or remove people from Ad account
Advertisers –
Manage Ads
View account reports
Analyst –
So you can specify different roles to different peoples accordingly and they will get the access as we have mentioned above.
Step 4 – Now your Facebook Ad account is created and you will land to a confirmation page. In the next step, you will have to set up the payment method.
Step 5 – You are required to add a payment method to your Facebook ad account. No need to worry as the details are encrypted and secured.
Step 6 – In this step, you will have to enter the payment details. Though you can skip this process by now and add the details later on. Your campaign won't run without these details.
Fill in the details to run your ad campaign like a pro. You can rely on Facebook while entering these details as this information are secured and highly encrypted.
After this step, you have successfully set up a new Facebook ad account and are all set to advertise on Facebook. Now start targeting your users and run your ad campaign like a charm.
So, if you have a business that you want to promote on the platform of Facebook, the ads that you post are one of the best ways to do that for sure.
But how are you going to do that when you have absolutely no idea about how things work in the platform? Well, this is why we are here to help you out.
5 Tips That Will Be A Great Help in Facebook Advertising
When you need the help for creating awesome Facebook advertisements, you need to make sure that you follow all the tips that we have mentioned in here for you.
1) Take The Help Of Facebook Targeting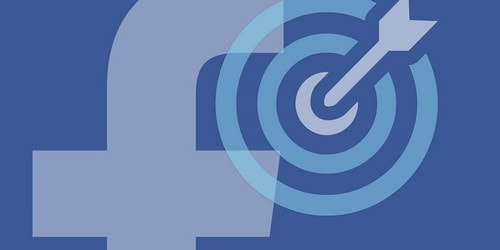 One of the most important things that the Facebook platform has in store for us is the amazing Facebook targeting tool that can help you find the perfect audience in order to share the ads with them.
When you are selling on Facebook, you need to make sure that the ads reach the people who will actually be able to benefit from the ads.
They are the target audience and you need to persuade them si that they can provide all their attention to you. So, why not take the help of Facebook targeting in order to find out the exact group of people who will be benefited from the ads of yours. This is one of the most important things that you can work out on.
2) Have Variety In Your Facebook Ads
This is also something that you need to take care of when it comes to targeting people on Facebook. There can be many possible reasons why your customers would want to come to you. Then how can you assume that having just one type of advertisement will be able to help them all out?
The whole idea about Facebook targeting is to find out the needs and requirements of the people. So, you need to make sure that you fulfill them. Provide different types of ads for the different customers that you have and we assure you that everything will be fine for sure.
3) Make Sure That The Visual Matches The Ad Copy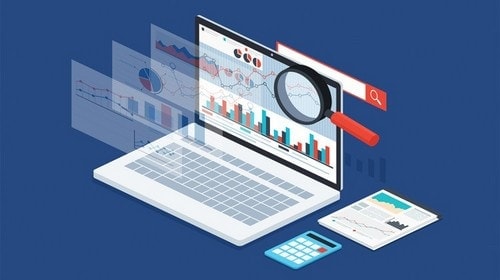 There are not many different visuals provided to the small and sometimes even the large businesses. So, when you are trying to run the ad, matching it with all the visuals is something that not all people are able to do.
As a result, the images will not be able to match the ad copy that you have. What happens next? Well, the advertisement becomes jarred and confusing for the people who view it. So, if they don't understand the advertisement, how will they be able to join you? So take care of this point if you want the best of the results.
4) Don't Have Many Call-to-Actions
Another one of the most important things that you can do in order to make sure that your ads are proper is adding great call-to-action. These help in providing the advertisements with a particular goal.
Also, they tell the customers to become the followers of the business page on Facebook. As a result of that, there is an increase in brand awareness which is always a pretty good thing.
However, focusing on more call-to-actions would mean that you are not able to put the focus on a single one and hence none of them will come out right. Don't do that with your advertisement if you want the best results.
5) Keep The Ad Short And Valuable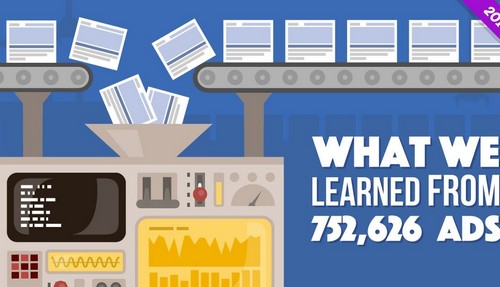 If there is anything that is important in the advertisement that you have then it is the value of it. You need to make sure that the people are able to understand the message that you are trying to provide with the help of your advertisement.
So, make sure that you create an advertisement and offer more information to the people who see it. However, you might not want to over-stuff it with information either. When you make ads that are longer, the people that see it might get bored of it.
So, you need to make sure that you always have shorter ads that are filled with value and information. Try this method out and see the results for yourself. We assure you that you will not be disappointed with what you find.
In Conclusion…
Creating the perfect ads on the platform of Facebook isn't really going to be that difficult if you know what you are doing.
All you have to do is make sure that these ads are easy to understand and provide all the information that the people would want to know. That is the only way to make your brand known to the people.
We hope that these tips that we have here for you help you in achieving the goal that you have of creating perfect Facebook ads.
Having queries about Facebook Ads Account? Share with us in the comments below.
If you liked this article, we bet that you will love the Marketing91 Academy, which provides you free access to 10+ marketing courses and 100s of Case studies.