Citibank is a financial services company owned by the Citi Group. Headquartered in New York City, Citibank is the consumer facing end of the Citigroup. The key domains of Citibank include credit cards, bank loans, mortgages, insurance and lines of credit.
The bank has operations in more than 200 countries with close to 2500 branches in leading cities across the world. The Company offers a wide gamut of financial products and services, such as consumer banking and credit, corporate and investment banking, securities brokerage, trade, and securities services and wealth management to both retail and corporate customers as well as commercial establishments.
Citibank has always been synonymous with impeccable service and has offered a tight run for local financial services institutions in most regions it operates in. Their ability to balance both institutional and retail customers using the same key products has won the appreciation of critics worldwide for the bank. This article discusses the SWOT analysis of Citibank in detail.
Strengths in the SWOT analysis of Citibank
Strengths include those abilities of a company or an organization which lends an edge over the competitors. CitiBank's strengths are as follows:
Presence across segments: The bank has a presence in both the institutional and retail segments. The retail banking service provided by Citibank includes all banking services, credit cards, and loans. Foreign exchange, sales and trading of equity as well as fixed income, derivative services, prime brokerage, advisory services for investment banking, equity research, fixed income research, corporate lending, trade finance, cash management, private baking, and security services are the facilities offered by commercial baking to their customers with high net worth.
Network: Citibank is the owner of one of the largest banking networks in the world. In fact, Citibank has often gone on records stating that its vast network helped the bank overcome the financial crisis better than their competitors. This also has helped the bank to maintain the quality and consistency of their earnings.
Trimming its businesses: When the global financial recession worsened in the western countries, Citibank took a decision to trim its business choosing to analyze each of their customers on their profitability to the business. Using this analysis as a reference, Citibank decided to cut down its institutional customers from 32,000 14,000 in the year 2016 choosing to focus openly on their most profitable customers.
Advertisement strategy: Citibank recently revamped its advertising strategy in emerging economies like India and South East Asia choosing to use the banks' core purpose as the crux of the positioning. They have also been looking at sponsoring primetime programs on popular television channels as well as some sporting events such as the Indian premier league which has improved the visibility of the brand.
The strong customer connects Citibanis a financial institution that has extremely good relations with the customers. The customer needs are tracked on a regular basis and the value propositions put forth by the bank is with regard to what each customer mandates. In addition to this, the bank has a robust customer support team which functions round the clock and offers a personal banker to each of their privileged customers.
Strategy: The bank has been able to understand that distribution in financial services in concentrated and thus taking a macros approach when it comes to expansion especially in emerging economies does not work. Thus the bank has been focusing on cities and not regions when it plans its expansion which has helped it to penetrate better in emerging economies.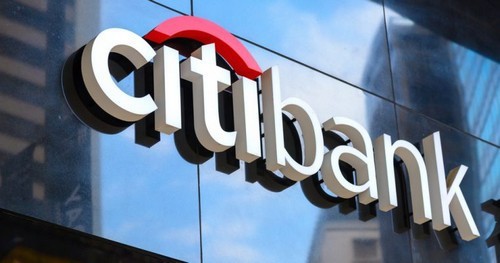 Weaknesses in the SWOT analysis of Citibank
Weaknesses are used to refer to areas where the business or the brand needs improvement.   Some of the key weaknesses of Citibank are:
Huge volume: The bank has one of the largest networks in the world and has operations in around 200 countries through 2500 branches. The bank has around 2 million accounts spread across these regions. This makes it a cumbersome task to undertake and management of such volumes is not easy.
High investment in sustainability: Citibank has been involved in lots of initiatives related to sustainability and their sustainability progress strategy has been allocated a budget of 100 billion USD over a period of ten years. With the world reeling in recession this may not be a feasible investment in the long run.
Opportunities in the SWOT analysis of Citibank
In any business environment, there are some suitable and encouraging aspects for a particular company to help the operations and compete in the market well. These aspects are known as the opportunities a company can work on to reach the desired results. CitiBank's opportunities include:
Growth in emerging economies: There is a shift in focus from developed to developing economies in the financial services sector and many multinational banks are moving to BRIC countries. Young populations, cheap labor rates, growing middle class and increased focus on infrastructure are fuelling this growth.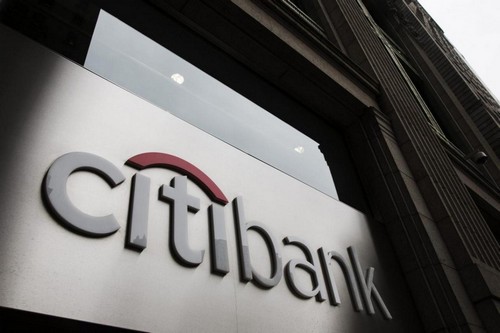 Threats in the SWOT analysis of Citibank
No industry is free from risk factors which could create problems for the progress of a company. These factors are known as threats and threats to CitiBank are as follows:
Competition: The main competitors of Citi Bank are Bank of America, Standard Chartered Bank and Royal Bank of Scotland.
Risks in emerging economies: Though there are a lot of growth prospects in emerging economies, there is also the equal number of risks. These include low current addressable market size, high market volatility, and political instability.
Liked this post? Check out the complete series on SWOT