We see a lot of products being brought into the market day in and day out. Some companies which have thrived in the market due to innovative product development are Google, Apple, Samsung, LG and many more such consumer durable, online and FMCG companies. However, new product development is not an easy ball game. There are many aspects which the company has to take into consideration before even thinking of New product development. These aspects and the challenges of new product development are discussed below.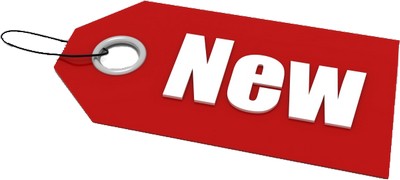 1) Cost considerations – 
The number one problem with new product development is cost considerations. New product development requires significant investments in terms of money, resources, manpower and most importantly, time. Thus, you are spending a lot of your assets to support new product development. Will it justify the cost is a question which needs to be answered beforehand. Pharma companies spend a lot of money on product development, but before the development itself they have to take the R&D costs in consideration. In fact, most pharma companies have a very high cost reserved for R&D expenditures.

2) Is the market ready? –
In several cases, product may be launched before the market is ready for it. For example, CNG gas is launched in India but there are hardly any CNG ready pumps present. Thus, consumers who want to use CNG are not using it because they will not be able to refill the automobiles. Thus, the launch has been done at a time when the market is not ready and there is not enough provision in the market. Instead, if the product would have been launched phase wise then it would have created more excitement in the market.
2B) Is the product coming late to the market? – 
Google plus, and Apple Iwatch are examples of products which are coming pretty late to the market. There were already many social networks which came in the market before Google plus. Similarly, Sony and Samsung had already introduced smart watches and Apple was the last one. The excitement had died before these products were launched. Thus, if you are doing new product development, you have to take into consideration the effect other products will have on your product, if your product is the last to be launched.
3) Resources – 
As discussed before, resources in terms of manpower, money, and time will need to be invested in the new product. If your company is already finding it hard to exist with the current product portfolio, then it is useless launching a new product. Because you cannot divide your resources. And bringing more people in the company for the new product will further affect your bottom line. Thus, in such a case it is better to wait and watch, gather your strength and then plan for new product development.
4) Can product line extension suffice? – 
Taking an example of FMCG products like Tide and Surf, which keep re inventing themselves as Tide plus, or Surf plus, we can understand that several times, instead of bringing a completely new product in the market, you are better off with a product line or product length extension. This move will require considerably less cost and will give a good return on investment as well. Samsung mobile phones have reached such an excellent brand equity only because they are continously adding features to their smart phones and introducing further extensions to their product line. Thus, if a product line or length extension can suffice, then it doesnt make sense to introduce a new product.
In the end, we are not saying that new product development is not important. In fact, if new product development does not happen then you can kiss your company good bye. This is because new technology is always coming in the market, and your company should use this new technology to develop even better products. However, new product development is not easy and it is recommended that you have a good look at the market and your companies internal capabilities before you think of launching a new product in the market.