Every brand that we see today, has a market strategy. But more then the market strategy, the pricing strategy matters and competitors can be differentiated based on the price point they use.
A top of the line brand will always use Non price competition and it tries to differentiate its products. A brand which enters price competition, will always launch products which are common but due to its distribution prowess, the price competition firm can reach huge volumes, and get its bottom line.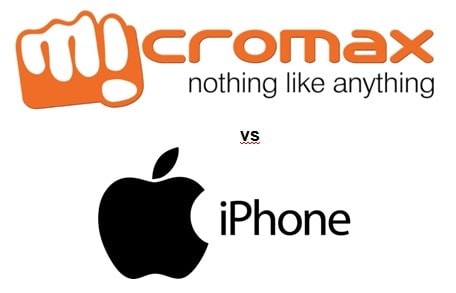 There are various such differences between brands using price competition vs brands using non price competition or differentiated marketing. Here are 12 differences between price competition and non price competition.
| | |
| --- | --- |
| Price Competition | Non price competition |
| Majorly Uses a penetration price strategy | Uses a differentiated marketing strategy |
| Mostly uses "Me too" types and late entrants in the market | Mostly have the first mover advantage |
| Price is the most competitive advantage for such firms | Technology and design is the best competitive advantage for such firms |
| Sales volumes are high but margins are low. Bottom line might be high, but per product margin is low. | Sales volume is low but margins are high. Total bottom line might be low because it is not a mass product. But cost is low too. |
| A large product portfolio is common | A small product portfolio is sufficient but it should be differentiated for |
| Always in a fighting stage and plotted as Stars in BCG matrix. Because of the penetrative strategy itself, competition keeps fighting within themselves. | Many a times the differentiated and non price competition products are cash cows. The competition is less and hence they are leaders in their market. |
| Quality of product may or may not be low to achieve price advantage | Quality of product is always high because of the price quality matrix. |
| Would have various similar brands in the market with which they compete. | Would have very few competitors and a higher market share. |
| Focus is on distribution – The more the volumes, the more the bottom line. | Distribution is niche and prestigious, determined by the placement policy of the brand. |
| Market communication focuses on the price tag of the product. | Market communication focuses on the features of the product and how it is different. |
| Entry barrier is low because every one tries to enter the market with price advantage (Example – the rise of China) | Entry barrier is high because differentiation and values are created over a period of time and not easily beaten (example – Apple) |
| Price competition commonly uses the demographic and geographic segmentation because it targets the complete market. | Non price competition uses the psychographic, benefit or lifestyle segmentation to make a difference in the market. |
So as we can see from above, there are many ways that price competition and non price competition can exist in the same market. Both the strategies have their own advantages and disadvantages.