Do you want to make your resume impressive enough, so your recruiter could not resist from calling you? Then you need to know the example of skills best suited for your new jobs. You should inculcate the most crucial ones in yourself (and if possible other ones as well), and then you can add those into your resume.
Frankly speaking, resume forms the most crucial gateway for you to get your dream job! It creates the first step of getting into the most admired situation!
Many people run in a race, but only one win. The reason is pretty simple; it's all about what strategy people follow. Resume forms a significant part of your strategy for landing you in front of the interviewers of some great job posts.
You must have heard the phrase "the first impression is the last impression" In a job selection procedure; your resume presents your first impression. It can break or make your career.
However, preparing a resume takes a lot of effort and asks for your attention to its different sections. One such a critical part is the skills section. It becomes crucial for you to mention your skills in your resume according to what the employers seek in you.
People tend to make many mistakes in preparing their skills section and being rejected in their dream jobs. The hiring team focuses on searching relevant skills in their candidates' applicants, and thus the skill section becomes the center of attention.
Thus, to help you out in clean bowling the HR with your picture-perfect resume, the following sections give you an exact layout of the critical examples of skills you should introduce in your resume.
The sections will also give you some basic knowledge of what various types of skills are and how you can partition your resume in different parts according to your skills.
Without wasting much time, dive into the minute details of what an ideal resume should have.
What are skills?
Skills can be your natural talent or something in which you expertise. They can be divided into two types:
When we talk about a resume, mentioning some amazing professional skills can pave the way for you to slide into the limelight.
But professional skills offer many sets of skills that people often get confused with.
The different types of professional skills which you can generally find are:
However, the following section will focus on two critical professional skills: soft skills and hard skills as they shape up your resume.
Type of Skills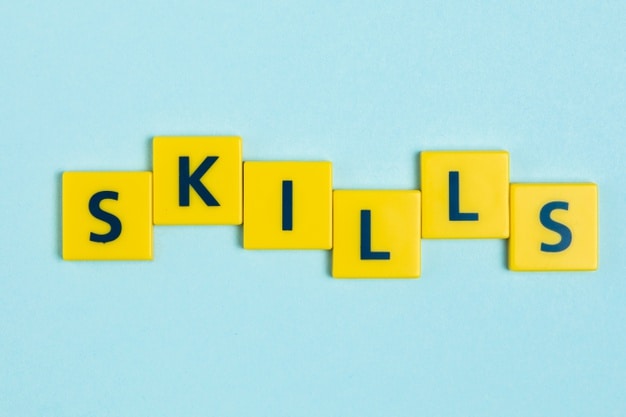 The two types of skills which you must have before filling up your resume are:
1. Hard skills
Hard skills include technical skills that you acquire under training.  These skills denote your expertise in the specific work arena which you have gathered by experience.
Hiring officials look for hard skills on every application, making it an important criterion.
There are many traditional hard skills which you can find on different resumes. But some of the most famous ones are given below.
Some of the common examples of hard skills are:
2. Soft Skills
Soft skills mainly include your habits and how you bond with others around you.
Your soft skills help the hiring team understand what type of employee they would have in their organization. They would know on a personal level.
And as every employer looks for a mixture of soft skills and hard skills, they want to look at what soft skills you offer.
These skills show your behavioral response. Some examples of these skills are:
For understanding the differences between these two skills, you need to go through two parameters on which you can differentiate between these two skills.
1. How can you obtain these skills?
Hard skills – These skills can be obtained through experience, education, and training.
Soft skills – These skills are obtained by different phases of your life, during, or after work.
2. How can you use these skills?
The hard skills are used directly for the job; however, soft skills can be used indirectly in a post or daily life.
Now the question, which is the more essential skills which you should include in your resume?
Have a look below.
Which are more important examples of Skills for your resume?
Both (Hard & Soft) these skills are equally crucial for giving your resume a perfect look.
If we look at tough jobs, hard skills come to more limelight as employers look for specific skills in their employers. The primary reason behind this is that companies are looking for candidates who can offer more resources.
On the other hand, some of the companies are also seen hiring candidates with amazing soft skills.
Thus, both skills form a complementary pair.
Why and how you should skill on a resume?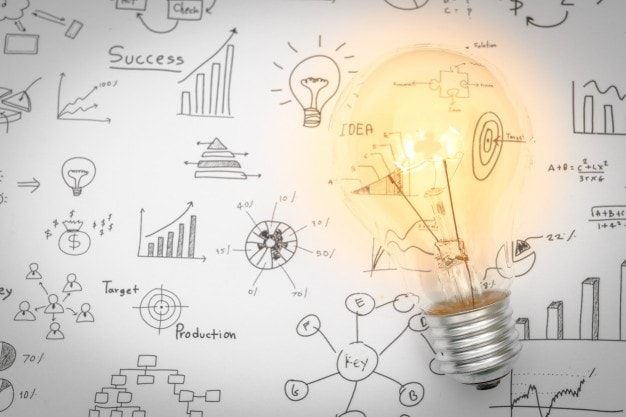 The skills section forms one of the essential parts of creating a resume.
You must be wondering about what difficulties you might find in just listing the skills?
The answer is- it could be tough if you don't have the right knowledge of how to organize your skills.
These days, the companies have become advanced in selecting candidates, as they have started using an applicant tracking system.
This system helps the company go through a considerable number of applications daily. The system scrutinizes your requests for specific keywords that match the requirements of the company.
Thus, it becomes essential to mention your skills, which match the company's requirements in your resume.
How can you organize your skills in the resume?
100+ Examples of Skills for your resume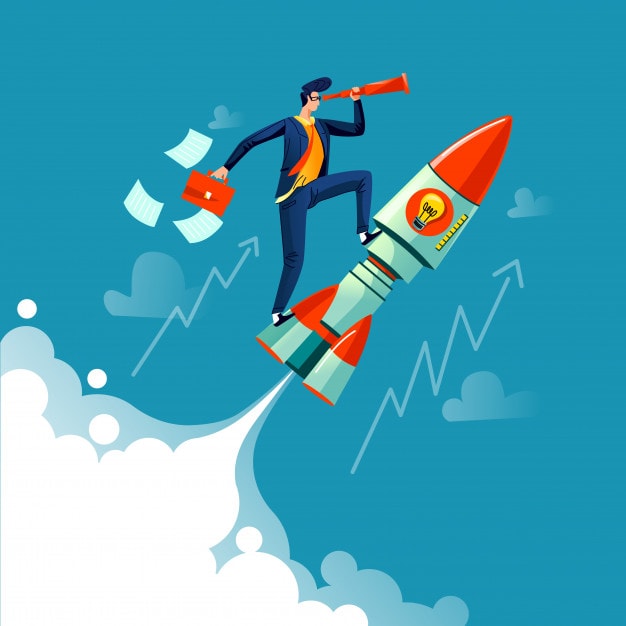 In case you are confused about what skills should go into your resume, you must have a look at the below section as it will give you some examples of what skills can be a good entry for your resume.
Examples of Soft Skills
In some job opportunities, your soft skills can be more important than hard skills.
As major companies these days are focusing on hiring candidates with more behavioral skills than hard skills.
However, if you are more experienced in hard skills, try focusing more on mentioning hard skills in the resume.
The soft skills which are high in demand these days are:
Time Management skills
Good communication skills
Good emotional intelligence
The ability of critical thinking
High concentration level
Teamwork
Problem-Solving
Effective conflict management
Adept stress management
Organization and productivity
Ability to adapt, etc.
Examples of Management Skills
Management is one of the most important job profiles that, for sure, need specific examples of skills. It also needs a good mix of hard and soft skills.
Some of the key skills for management jobs are-
Six Sigma techniques
The McKinsey 7s Framework
Porter's Five Forces
PESTEL
Emotional Intelligence
Dealing with work-related stress
Task delegation
Technological savviness
Business Development
Proposal writing
Problem-solving
Innovation
Examples of Technical Skills
Technical jobs are one of the most searched jobs around the world.
For making the right impression in front of your recruiters, some of the examples of skills for technical jobs are-    
CRM Software Expertise
Microsoft Office Pack: Word, Excel, Access, Publisher, Outlook, PowerPoint
Product knowledge
Filing and paper management
Data entry
Research and data analysis
Cloud networking and file sharing
Bookkeeping through Excel or TurboTax
Basic knowledge of user interface communication
Technical writing
Web development
Cloud management
SEO
CPC
Email Marketing
Examples of Sales Skills
The next types of jobs that are preferably searched around the world of sales jobs and some of the key skills are there that you have to include in your resume.
So, let us have looked upon some of those examples of skills-
Customer Relationship Management (CRM)
Cold-calling
Negotiation
Public speaking
Closing
Lead generation
Buyer-Responsive selling
Buyer engagement
Persuasion
Effective communication and sociability
Social media/digital communication
Teamwork
Examples of Marketing Skills
Marketing jobs are again one of the most preferred career choices for the professional across the world.
There are some of the skills that are very important for marketing jobs. Let us go through examples of skills best-suited for marketing jobs-
Data analysis
Web analytics
SEO/SEM
HTML & CSS
Email marketing
Web scraping
CRO and A/B Testing
Data visualization & pattern-finding through critical thinking
Search Engine and Keyword Optimization
Project/campaign management
Social media and mobile marketing
Paid social media advertisements
The 4 P-s of Marketing
Consumer Behavior Drivers
Brand management
Copywriting
Storytelling
Sales
CMS Tools
Examples of Accounting and Financing Skills
Business, commerce, finance, and accounting sectors are also responsible for a wide variety of jobs, and for applying for such jobs, there are some key skills that professionals need to include in their resume.
Some of the examples of skills important for accounting and financing jobs are-
Microsoft Excel (Advanced)
Enterprise Resource Planning
Big Data Analysis & SQL
Know Your Customers (KYC)
Cognos Analytics (IBM)
Visual Basic
Accounting Software
Revenue recognition
Anti Money Laundering
Clear communication
General business knowledge
Numerical competence
Accuracy
Attention to detail
Examples of Design Skills
There are many jobs in design sectors, and creative designers keep on looking for the best-suited opportunities.
Let us have a look upon the examples of skills considered best for the design jobs-
Adobe Creative Suite: Illustrator, InDesign, Photoshop
Dreamweaver
Infographics
HTML & CSS
Photo editing
Typography: spacing, line height, layout, choosing fonts
Storyboarding
Targeting and marketing through visual communications
Logo creation
Digital printing
Integration of visual communication in social media platforms
Creativity
Attention to detail & aesthetics
Interactive media design
Color sense & theory
Ad design
Examples of Web Development Skills
Along with designing, web development jobs are other job opportunities that are considered quite prevalent at the time when the world is going digital.
Some of the most crucial examples of skills for web development jobs are-
HTML/CSS
CSS preprocessors
JavaScript
WordPress
Graphic User Interfaces (GUI)
Git/Version Control (Github, GitLab)
Search Engine Optimization (SEO)
Application Programming Interface (API)
Adobe Photoshop, InDesign
Content Management Systems (CMS)
Testing/Debugging
Responsive design principles
Examples of Education Skills
Education jobs are also essential, and if you are applying for education jobs, you need to incorporate some specific skills along with the aforementioned soft skills.
Let us go through some of the examples of skills for education jobs-
Updated curriculum knowledge
Research & Data analysis
Communication
Educational platforms (software like Elearn)
Stress management
Technological & digital literacy
Patience
Critical thinking
Enthusiasm
Motivation
Examples of Business Analytics Skills
Analytics jobs are also gaining lots of popularity around the world, and for getting hired for such job opportunities, you need to acquire some of the key skills.
Let us go through examples of skills necessary for the business analytics jobs-
SQL (a must) and Hive (optional)
Programming language (R, Python, Scala, Matlab)
STATA, SPSS, SAS
Data Mapping
Entity Relationship Diagrams
Wireframes
Big Data tools
Microsoft Visio
Agile Business Analysis
Machine learning
System Context Diagrams
Business Process Modeling
Technical and non-technical communication
Examples of Healthcare and Nursing Skills
There are many jobs in the healthcare and nursing industry, and to get hired in these jobs, it is essential to have some of the specific skills.
Some of the skills that you should incorporate for nursing and healthcare jobs-
Mathematics
CPR
Patient care and assistance
Paperwork/record-keeping abilities
Compassion
Advanced Cardiac Life Support (ACLS)
Telemetry
Attention to detail
Physical endurance
Acute care
Infection control
Surgery preparation
Final Thoughts!
On the concluding note, we hope you would have understood some of the specific examples of skills for particular kinds of jobs in different niches.
For optimizing your chances of getting hired, you must have an attractive, well laid out skills section in your resume. This section helps your application to pass through the scrutiny round.
Many companies have started using an applicant tracking system, which helps the company see-through only those candidates who have mentioned the required skill in their resume.
Thus, you need to mention the relevant skills in your resume. There are two types of skills you can mention on your resume: hard skills and soft skills. The significant difference between these two sets of skills is that you can use the hard skills directly in your job but can apply soft skills indirectly in both your job and life.
Organize your list of skills accurately to highlight the skills which you have more expertise in. It will improve your chances of getting into every interview round.
Thus, preparing the skills section with the above tips will become quite easy for you if you keep everything in mind. Try making a perfect resume by following the above tips, as you might just grab a huge opportunity by giving an eye-catchy resume to your employers!
What kind of jobs are you looking for? Did you find the examples of skills best suited for your job profile? Share your views with us in the comment section below.
Liked this post? Check out the complete series on Skills