Personifying brand name is the best way to communicate with the target audience in a more effective and engaging way.
This way it also appeals and resonates with the audience and they can relate to the brand. Brand personality is the image that is projected in the minds of the customer when that particular brand name is taken.
The relationship that brands forge with their customers depends on the brand image and the personality that they have taken on. It is an established fact in the Business world that more brand awareness results in more sales and hence choosing and understanding what your brand represents is crucial.
12 types of brand personalities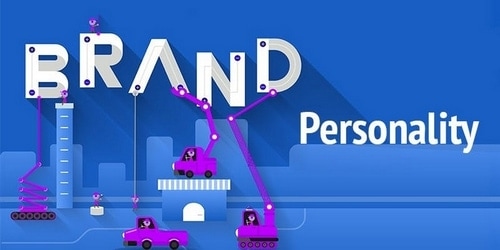 1) The Favourite
This is a customer favorite brand and they simply love it. They are attracted towards the brand because of its class, the glamour and the beauty possess.
Their intention is to stand out and act as a charm for the customers. The main features of his to make you feel attractive in every possible way as well as being sensual and explaining that you deserve to treat yourself. The best example of such a brand would be Garnier with the tagline Take Care. There are with the disadvantage of projecting themselves as being and shallow with fancy names only for getting attention and sales.
2) The Adventurer
This brand appeals to the Customers seeking to explore different things and come out of their comfort zone. The appeal for Thrill seeking customers and will not stop until they achieve. The goal of such brands is to provoke you to go on an exciting adventure with the objective of self-fulfillment and to discover new aspects of our own selves.
The philosophy is to advertise to be independent and bold and they preach taking risks. One of the best examples of an adventurer brand would be Thums Up with the tagline Taste the Thunder or The North Face – Never Stop Exploring.
3) The Sage
 These brands appeal to customers who looking out to develop their mental capacity in order to sustain and grow to a higher level of wisdom among their peers and social groups. They try to be the go-to information source at all the times and bring immense satisfaction.
The customers of such brands are often impressed by analytical data, intellectual concepts, innovation, and logic. These brands constantly expand intelligence of a mind and are always enhanced with new information for the customers. The best example would be Google. Very few people know that the unofficial motto of Google is "Don't be Evil".
4) The Playful Brand:
These type of brand personalities are also known as jester which are playful and cheerful in nature. At times they could be weird but fun is something which is embedded in them for all the time and they are forever trained to see positive things.
Some people may consider them silly at the heart but that itself is the defining character trait and the same thing is what appeals to customers. The goal is to bring entertainment and joy with light laughter. The best example of a playful brand would be funskool.
5) The Supreme Brand
This kind of supreme or Ruler brand appeals to customers who crave supremacy and dominance among others. The grave to be noticed and admired and this itself forms the top agendas in life. Wealth, respect and prestige form a massive attraction for them.
The goal is to exude success and power intensely in order to attract a cult following. The best example would be Rolls-Royce. The tagline says bold performance and bold choice, which appeals for people who crave prestige. Another example of a similar category would be Rolex.
6) The Magician Brand
They spellbind the customers and get associated with their dreams but do not consider logic and rules and focus on magic and responsibilities. They want to appeal to customers to go out with them on an enchanting journey.
Their goal is to transform while understanding the universe by innovation and making their dreams come true the personal level but for everybody. The work on the philosophy that they can be whatever they want to be the only thing important is to believe and follow it. The best example of a magician brand would be Disney. The Twitter tagline series don't miss a minute of magic.
7) The Caretaker Brand
Typically, the customers who need caregiving or need caretaking for them these brands promise them a safety and security. They appear gentle and subtle and they are nowhere near harsh or negativity. The goal is to protect and care and to help others by being compassionate and selfless.
They are imbibed with deep empathy and assist people that every opportunity present. The example would be a personal brand which is Princess Diana. She was believed to be a true caretaker and she followed that philosophy all her life. The Red Cross society is another example of a Caretaker Brand.
8) The Pure Brand
Here, Purity is not to be taken as the parameter of quality but rather as a nature or personality of the brand which another, in other words, is termed as innocence. Innocent brands are genuine and down to earth and give out sincere communication at every turn.
Transparency is a major philosophy for them and it is like complexity and always avoid risk. The goal is to spread happiness and freedom in the form of purity and their philosophy is, to be honest, positive and kind and ensure that things are done the right way.
9) The Everyday brand
Their primary aim is to make customers comfortable and feel at home. They often look for high levels of practicality without any shiny fleets attached. The primary goal is to be accepted and befriended by the common man.
The philosophy is that everyone is equal and free and it is necessary to do the right job without any fuss. Example of this Type of Brand Personality would be Kellogg's cornflakes. It appeals the users to be healthy and makes its presence on everyday breakfast table making it a homely and Everyday Brand.
10) The Initiator Brand
They appeal to the customers of creative category and people who love innovation. The attract customers who like trend-setting and see themselves as different. These brands depend on customer loyalty and they appeal to those customers who don't see them simply as a brand but as a way of life.
Their goal is to innovate and inspire vision by artistic expression and appeal individuality while their philosophy is to create a dent in the world by creating, making, incepting or initiating something beautiful. The best example would be The Lego which inspires and develops the borders of tomorrow. Apple is another example of a similar category.
11) The Outlaw
These brands live outside the world and enjoy the wild side of Life. Day of intending to revolutionize the entire industry and they reject being dull. The appeal to the rebel customers who do not take no for an answer and you refuse to be in status quo. these customers do what they like when they like and that is exactly what puts them religiously to these kinds of brands.
The goal is to change modify or break the traditions and be separated by opposing to the authority by breaking the rules. You live only once so be disruptive and do whatever you want, is their philosophy. Harley Davidson is an example of such a brand with a tagline like 'Screw it. Let's ride.'
12) The Hero Brand
They attract to the customers appreciate the quality value and endurance and the customers want to try something new in order to progress quickly. They want to be miles ahead of everybody else and this is exactly the feeling that is inculcated by this kind of brand.
The goal is to drastically improve the concepts of the world in an inspiring way. They appeal to the customers who are strong, courageous and honorable who do not want to be anything less than a champion.
The best example of such a brand would be Duracell. prime words associated with this brand are empowerment, motivation, determination, and force. Gold's Gym is another example of The Hero Brand.