The communication is derived from the Latin word "communicate" and the meaning of communicating is "to share". Therefore, communication can be defined as a method of conveying information, ideas, emotions, etc. from one entity to another with the help of language, signs, symbols, or semiotic rules.
Communication skills are first on the demand list of employers, and it is very important to have effective communication skills, especially to get success in the business world. In this article, you will learn about the top 10 business communication skills that one must have in order to establish a stable career in business.
1. Listening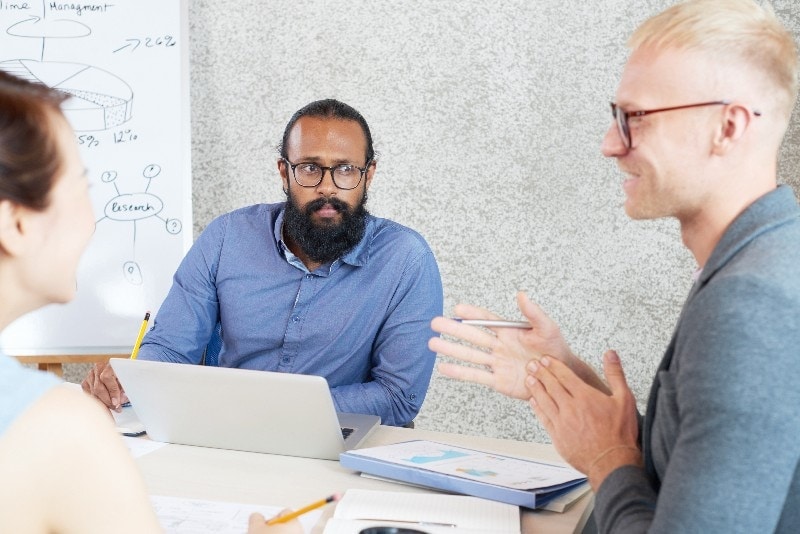 When it comes to working on communication skills, people always focus on skills like speaking skills and the skills of conveying the information. But they forget that communication is incomplete without the skills of listening correctly.
Listening is as essential as speaking in order to make communication effective. As everyone has something to say, but there are very few who are willing to listen. Therefore, people with excellent listening skills are always welcomed and make a good businessman as he listens and retains essential information.
Listening skills are essential for the success of a business. Because it is crucial to listen to your customers patiently and learn about their needs and wants so that the information obtained can be used to prepare selling plans. People feel comfortable talking with people who show enthusiasm while listening and actively participate in the conversation. The active conversation is only possible if you listen and respond accordingly.
A good listener is also not partial and judgmental towards what people have to say. He listens to people without judging them and focus on the vital information and retain it in mind in order to use it later.
2. Body Language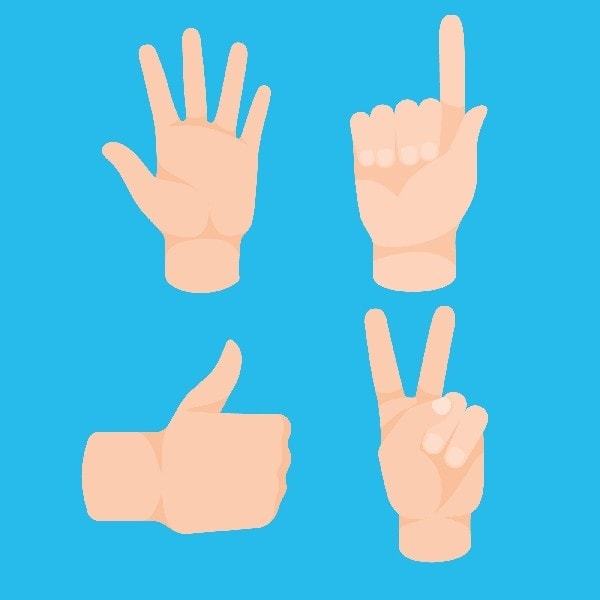 Body language is also an essential part of communication skills. People don't only listen to what you have to say, but they also analyze your body language. Your body language tells a lot about you before you even utter a single word. Body language consists of your way of standing, your facial expression, and your confidence.
No matter how much knowledge you have, your words will mean nothing if you do not look confident and have a right body posture. The right body language is most important to ace in business and selling skills.
Because people usually don't trust businesses or products, but they buy something because they find the salesperson or businessman trustworthy (Especially when it comes to new businesses). But if you don't look confident while interacting, people find it hard to trust you.
The body language can be improved with practice. Your body language will automatically improve when you become aware of your body movements. Making small changes like standing upright, keeping your legs open at the length of your shoulders, and looking straight into the eyes of the person. Look confident and shake hands firmly. You can also improve your body language by practicing in front of the mirror.
Make sure that you don't lean your shoulders forward as it shows your nonseriousness. Talking while crossing your arms shows one becoming defensive, and you certainly don't want to look defensive when you want to persuade somebody.
3. Presentation skills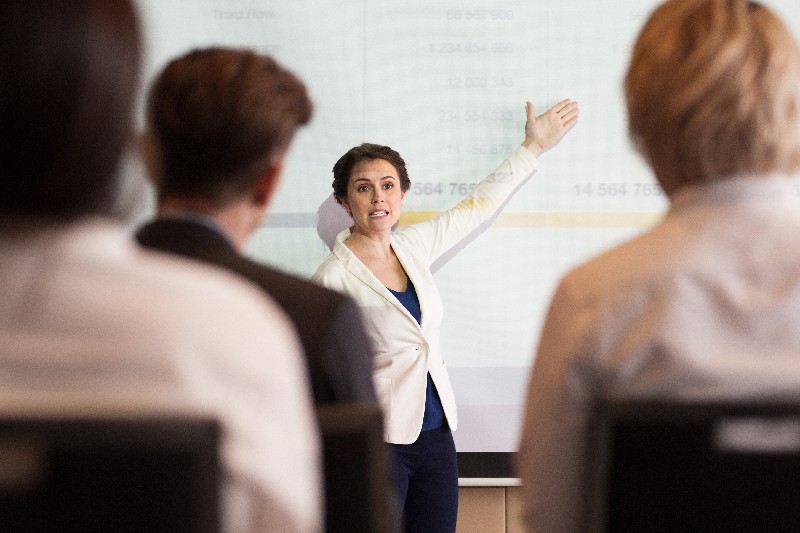 Presentations are an integral part of every business process, and a business person is required to make presentations often in order to present to ides and business prospects. Therefore, a businessperson needs to have effective presentation skills as presentation skills can make or break your business deal.
Presentation skills can be improved with practice and by working on your factual knowledge. A good presenter represents ideas to the audience effectively and engagingly. In addition to this, use examples, stories, and data to the audience to influence them.
People with presentation skills can get the desired outcomes.
4. Written skills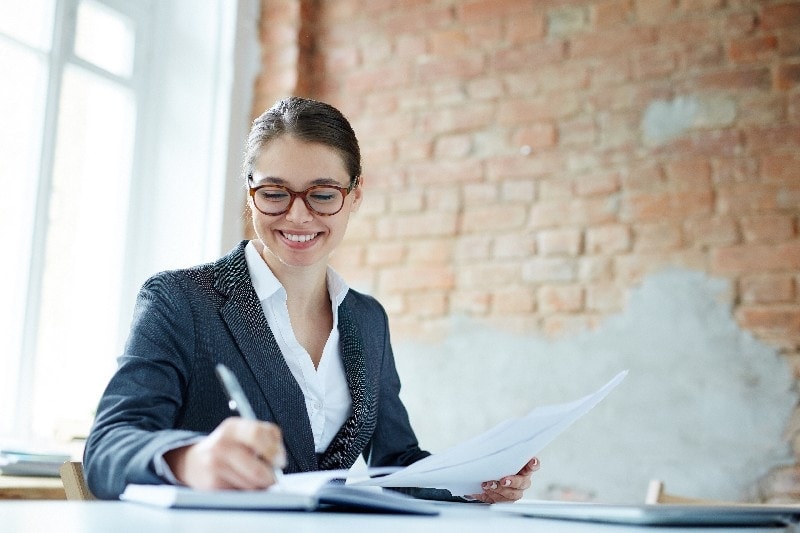 In business, in addition to verbal communication, written communication is also important. Many conversations take place in written form between a sender and a buyer. Therefore, a businessperson needs to have effective writing skills. One is required to have a good hold on grammar and vocabulary of the language.
Make sure that you use professional language while communicating with others. Use factual information and examples to establish your case rather than using emotional and non-factual information. Written communication should be brief but should include every necessary information.
Never leave any loop-holes in your written communication that leave your reader perplexed. Effective written skills also include taking follow-ups timely, which shows your active participation in the conversation.
5. Keep clear and concise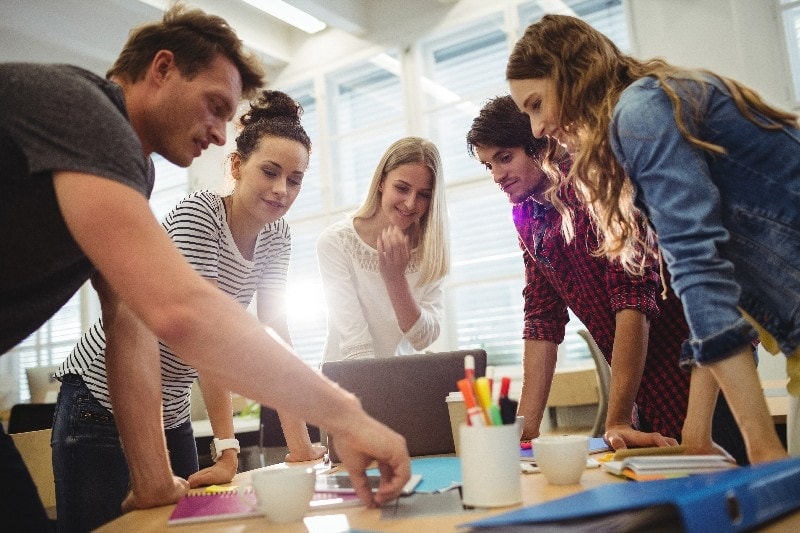 Another important skill of communication is the clarity and concision of the communication. A business person needs to convey the right message using a few words possible. You get one chance and very little time to convince someone to buy what you are offering.
Therefore, the clarity and briefness of speech are a must skill for a successful businessperson. Make sure that you not only improve your face to face business communication skills but also work on your email and phone conversation skills.
6. Emotional intelligence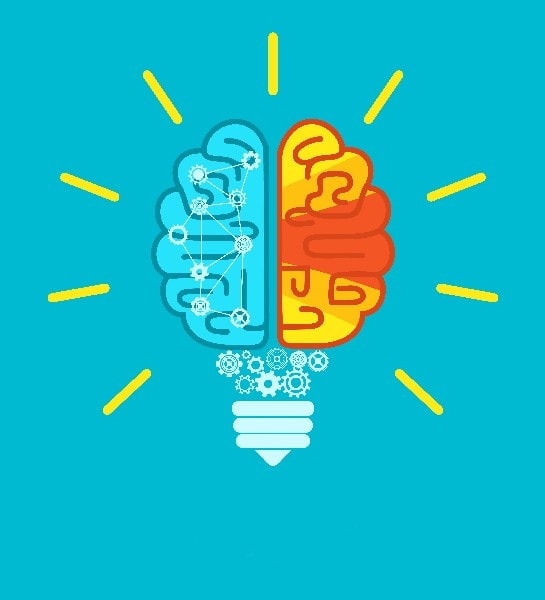 Emotional intelligence is like a sixth sense for a businessperson. If you are emotionally intelligent, then you can interpret, understand, and better respond to the emotions of other people, and this makes you a better businessperson.
Emotional intelligence helps you in understanding what the speaker has not said verbally, and makes verbal communication more effective. As you can modify your speech by observing the reaction of your customer or business partner.
You learn about what a person is thinking by looking at their facial expression, body language, and their mood. An emotionally intelligent person takes to make better decisions about the timing to bring up a particular conversation.
For example, an emotionally intelligent person will never offer a new business deal to a person who is going through a personal crisis.
7. Confidence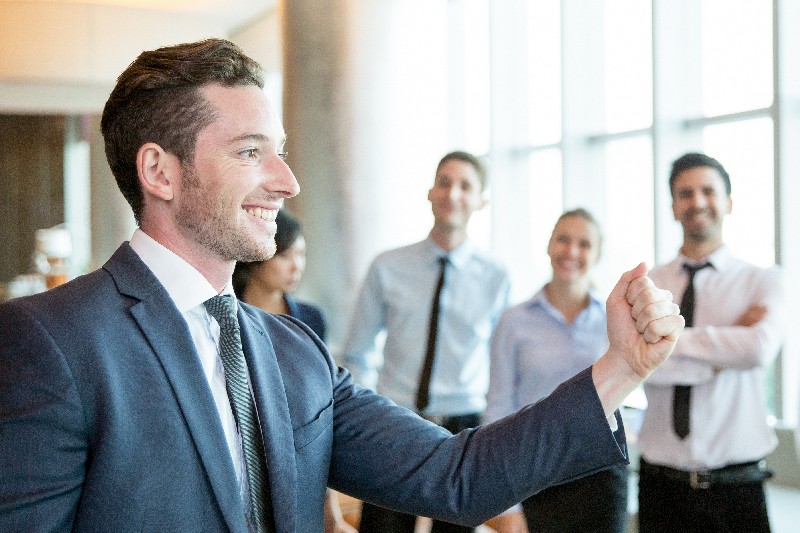 Confidence is not only an important skill for business but also an important skill to get success in any field. You can never convince anyone if you are not confident yourself. Confidence comes with practice and knowledge.
You will automatically feel confident if you know what you are talking about. Your confidence will make your customers trust you and believe that you can deliver what they need. A confident businessperson will keep a friendly tone and look into the eyes of customers while interacting with them.
Having confidence in your abilities is so important that all companies prefer to hire a confident candidate with average grades instead of a candidate with an excellent score but low confidence. Therefore, confidence is a key business skill that every business person should ace in order to get success in the business world.
8. Public Speaking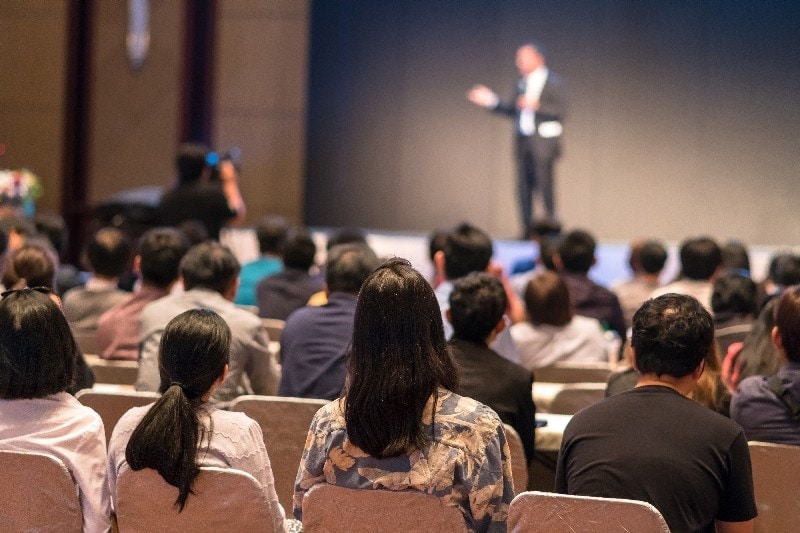 Public Speaking is also an important skill for a business person. There will be many times when you are required to address a group of people. For example, while providing a demonstration of a product or while presenting a business idea to investors, etc.
Public speaking is one of the key business communication skills. One can take a professional course to improve their public speaking skills or can improve their skills by practicing in front of friends and family or in front of a mirror.
9. Optimism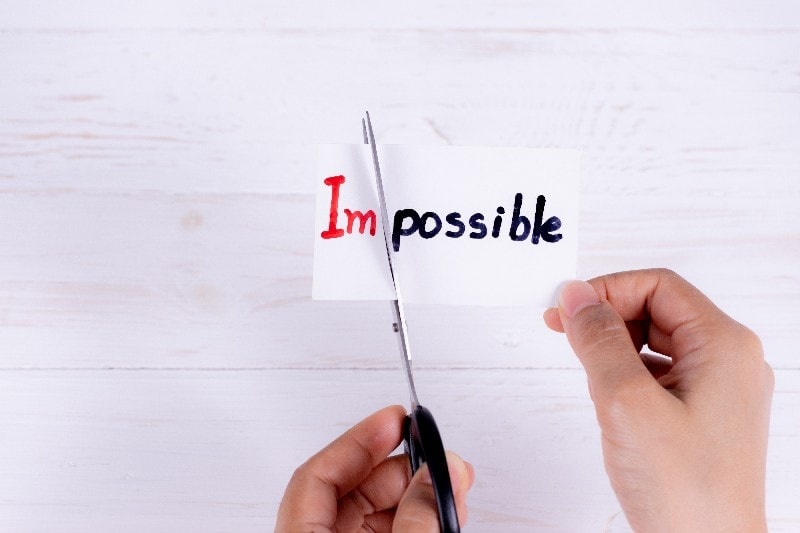 Optimism means keeping a positive mindset while doing business. people will say optimism is not a skill; it is an attitude. I won't say that people are wrong. But in my views like all other skills keeping a positive mindset can also be learned by practicing.
An optimistic attitude is important for a person to get success in business as in business, a person gets more rejection than the acceptance. In addition to this, your positive attitude towards your business gets reflected in your speech that helps in making a positive impression on your customers.
You can make your customers trust you with your positive vibe.
10. Negotiation skills and selling skills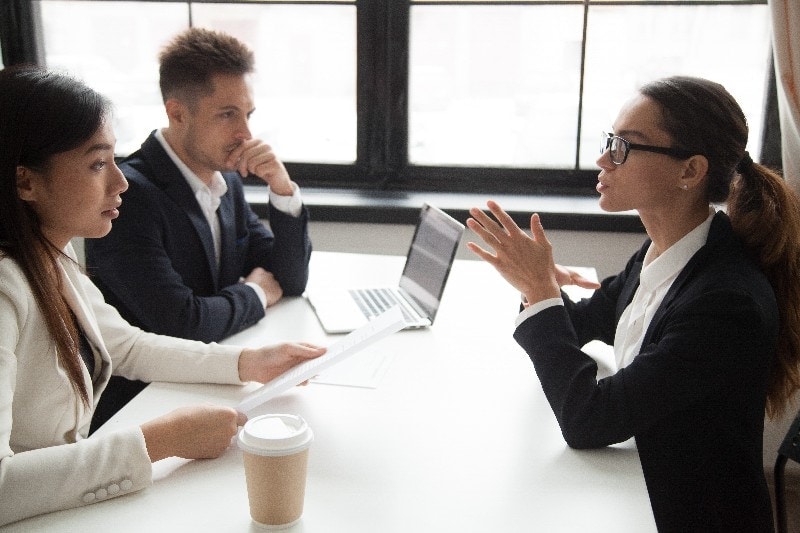 In the last pointer, I want to talk about two skills negotiation skills and selling skills to get success in business. No one can excel at these skills without the skills mentioned above. let us first talk about negotiation skills.
Negotiation means when two or more parties try to reach a mutually beneficial solution in order to resolve a conflict. Negotiation skills are very important for a businessperson. Because in business, a businessperson comes across various situations where negotiation skills are used. You can become a good negotiator when you get what you want by making believe the other party that they too are getting benefits from the deal.
Another skill that a businessperson must ace is selling abilities. Selling is a part of the day-to-day life of a businessperson in the initial days of business. One should have excellent selling skills to convince people to buy products and even better skills to persuade people to buy an idea. Selling skills require various sales skills such as prospecting, cold calling, engaging, nurturing, presenting, negotiating, and closing, etc.