What makes Dhoni as the most powerful Indian Brand icon? Mahendra Singh Dhoni, captain of Indian cricket team is the most preferred icon for celebrity endorsement! MS Dhoni had tremendous growth both in his career and in reaching the hearts of cricket fans throughout the world. He is the "Baaji Rao Singham" of Indian cricket in tackling the opponent by his aggressive batting skills and true leader in leading the Indian team to the Himalayan Victory in 2011 worldcup.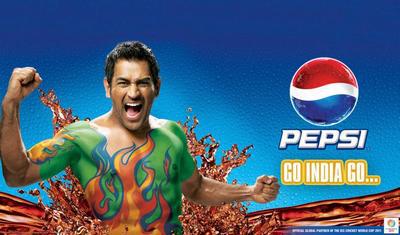 The charming and dynamic Rajputana has a series of victories backing himself as one of the most Respected and worshiped Indian captain.
The companies have 5 key motives behind endorsing a celebrity
Instant Brand Awareness and Recall.
Celebrity values define, and refresh the brand image.
Celebrities add new dimensions to the brand image.
Instant credibility or aspiration PR coverage
Convincing clients
Successful brand ambassador formula –
S=P* D*AV –the multiplier effect
S is a successful brand,
P is an effective product.
D is Distinctive Identity
and AV is Added values.
Yes our Hero has all the attributes for the companies to choose him as their brand ambassador. Below are few of the brands for which Dhoni has been endorsed.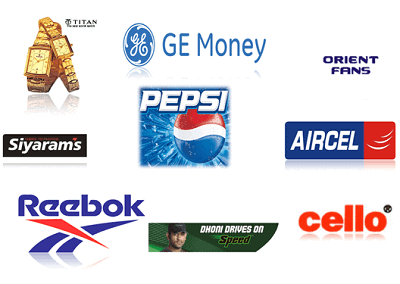 Dhoni on Saurav ganguly – "He is a real cool customer. It seems nothing can put him under pressure. Whatever the situation, he is always under control. The best thing about his captaincy is he backs the newcomers a lot. He makes sure that every player gets enough chance to prove himself. It's very important. Much like Dada. Most of the senior players in the current team started under Dada".
This quote in itself shows the kind of personality that Dhoni is and his humble nature in praising his predecessor. Sportstar magazine described Dhoni's personality with some strong words. They are "malleable personality, coping with challenges, Willing to change, firmly rooted to the fierce desire of winning, respect the seniors, giving others enough breathing space in dressing room, heart to admit mistakes".
Recently Rediff.com has mentioned in an article that "Dhoni's market value is similar to Tiger Woods"; that Dhoni has been roped in for a deal with Rhiti Sports Management Private Limited and Mindscapes. The 210 crore is the minimum guaranteed amount to Dhoni for a period of three years which is 70 crores per year. An attempt to work on Brand-personality mapping for brand Reebok vs Dhoni has been displayed below.
MS Dhoni – Personality

Reebok – Brand Attributes
• FIT

•HEALTHY

• PERFECT BODY

• SPORTS PERSON

• FOR FITNESS

• FOR HEALTH CONCIOUS

• SPORTS SHOE

• RUGGED AND STURDY
These are the brands that are endorsed with MSD. Pepsico, Reebok, Exide, TVS motors, Mysore Sandal soap, Reliance communication, Reliance energy, Orient PSPO,Aircel,Bharat petroleum, Titan Sonata,NDTV,GE Money, Siyaram, Big Bazaar, Boost, Dabur honey, Kolkatta Fashion week, Amrapali etc.MSD is the first Indian Player to get Rajiv Gandhi Khel Rathna award and Padmashri award. He has also won awards like ICC ODI player of the year award for 2008 and 2009 etc. All these make Dhoni as a "Brand Lord of various Brands"