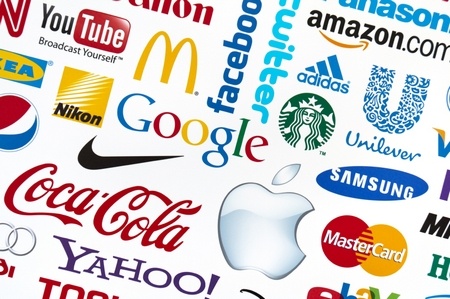 The term Marketing management, though popular today, has a history which dates centuries back. The first trading system which was adopted by humanity was the barter system – a thing for a thing. However, money was later on established and it became the basic of all transactions.
As population grew and societies were formed, we entered in an industrial era. At this point, factories were established which manufactured goods, and it was expected that consumers will buy whatever was being manufactured. At such a point, there was no concept like segmentation, differentiation etc. It was purely a need based market. The factory manufactured what it could. And the consumer bought what he got.
Slowly but surely, things changed. More and more people saw that they could become manufacturers and therefore earn more money out of it. This led to the industrial revolution. Now when there was competition between factories, factories began to push customers into buying their product through personal selling. Many sales men were hired to propagate one companies product over the others.
Finally, some manufacturers came up with the brilliant idea, that instead of pushing the product to the customers, we could pull them to us. And this led to the birth of marketing management. A singular concept which has spawned millions of ideas, and billions of jobs over the last few decades. It is because of marketing management, that we buy what we buy in this civilized world of ours.
What is the need of marketing management?
The simplest explanation I have heard about the need of marketing is from Seth Godin. Seth Godin says, that when you are crossing texas, there are so many cows that you will not notice any of them till it is a purple cow. Hence his book was titled the purple cow which concentrated on the role of marketing in today's competitive environment. There are many sub roles of marketing management. However the main role is to get customers and build profit for the company through use of marketing tactics.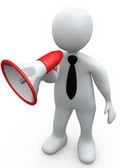 Marketing was not being "managed" initially. It was never a science. In fact, different companies did different analysis and implemented different plans. But as marketing grew, people started analysing the results better and they came to know, that one thing worked better than the other. The likes of Philip Kotler, Michael porter and many such academicians began studying marketing. And thus, the art, science and commerce of marketing management regularly began being used in our competitive market environment.
To understand what marketing management does, we have to understand the various roles which fall under the umbrella of a marketing manager. Here are a few of them.
The role of marketing management in today's society
Creating value – The value chain concept was devised by Michael porter in 1985. This concept told us that there are different points within a company's process where value could be added. In short, it was the task of marketing management to add value to a company or to a product.
This involved analysis of the complete chain of processes which were necessary to give the final product. And finally, through tweaks here and there, the marketing manager could give a product which had a higher value in the eyes of the consumer. Till date, this is the main role of marketing management – To create value so that the customer buys the product. 
Developing strategies and plans – If you look around and see, you will find so many consumer durable brands out there where the organizational process is very complex. The procedure of manufacturing to shipment to service for the end customer are all part of the same value chain. In this case, if you have to market the product, then you need to establish the right strategies and plans.
What would be your distribution strategy, the marketing mix, the segment which you have to target? All such strategies and plans are a part of marketing management. It is marketing which is involved in demand and sales forecast, and it is marketing  which has to decide which territory to expand to, what sales promotions to use, when to use, what discount can be given, and how good margins we can make. All such strategies and plans are in the hands of marketing management. And hence the manpower needed for such a task needs to be highly qualified as well. 
Understanding the market – How is it that smart phone manufacturers like Samsung could conquer the market so soon? Within a decade, Samsung had almost a 100 different smart phones being manufactured and shipped on a daily basis. How did it come up with the design for so many different forms of Smartphones?
It

was because Samsung did rigorous market research from time to time and came out with gaps which could be filled. Hence, it established different product line and product depths for the organization. So if you see, the Samsung galaxy has 10-12 different variants today and the Samsung note likewise has a good product depth. Similarly, besides galaxy and note, Samsung has a line of different products altogether. Thus, understanding the market and the needs, wants and demands of the market is the role of marketing management. 
Building a brand – Coca cola has time and time again been named as the top brand in the market. What is the role of a brand? And why does marketing concentrate so much on brand building? The brand helps you differentiate the product from the competitors and it is known to be a promise of trust over a period of time from the company to the consumers.

Brand building is a tedious and patient process which takes years and does not fall under the domain of a single marketing manager. Many marketing managers might change before a brand takes its full form. A brand might be holistic in nature like Coca cola is, and in such a case it might concentrate on all different departments which can be improved individually. At the same time, a brand uses strong marketing communications which builds the brand equity. 
Communications and promotions – One sector which is completely dependent on marketing communications and promotions for the pull of its products is the FMCG sector. In FMCG and also in retail, what you show is what you sell. Hence, FMCG sectors concentrate completely on marketing communication to build their brand and pull the customers.
Ad agencies, Digital marketers, television channels, ATL and BTL marketing are all popularised concepts which have been established to get more and more consumers to buy the brand when he is buying at a retail store. This marketing communication is solely a responsibility of marketing management. Advertising and communications are the key elements in making or breaking a brand for what it is. All the top brands of the world, Samsung, Coca cola, HUL, P&G promote on different media vehicles to communicate their values to the customers. 
Building customer relations – If you know about the customer concept, then you would know that marketers initially thought how to market a product so that customers buy it? However, the priorities have changed over time and now marketers look at how to launch products which the customers will love? Thus, the importance of customers and consumers has risen like anything in the last few decades.
Banks, Tourism and other such service based sector depend on customer relationship building and marketing to survive in their business. The better the customer relations, the better the business through repeat customers. Everyone knows that repeat business is 20% the cost of new business. Hence it falls under the umbrella of marketing management to handle the customer properly from lead generation to repeat purchase. At the same time, cross selling and up selling are concepts of customer relations which have helped companies conquer the market over time. All these concepts are a result of developments in marketing management. 
Becoming a sustainability factor – One of the best factors to have on your side when you are in a company is to have sustainable competitive advantage. It basically means that over a period of time, you will be able to survive longer then your competitors due to factors inbuilt in your value chain. The one brand, where marketing is a huge sustainable and competitive advantage is Apple.

Because of the legacy of steve jobs, and the innovative designs and creations over the years, Apple has a sustainable brand equity which is the strongest amongst consumer durable. It is one of the most loved brands and the top brand of 2014. The innovation and the subsequent marketing of Apple has gone a long way into making consumers into diehard fans of the Apple products. Thus, marketing management can give you a huge competitive advantage over others.
Marketing management may be two words, but there are many things which have to be "managed" by marketing. Over the years, marketing has swiftly been adapting to the changing business environment. The communications have changed and you will see stronger and bolder advertisements being shown on television. Similarly, the media vehicles have changed too and you will see a lot of revenue flowing to digital marketing.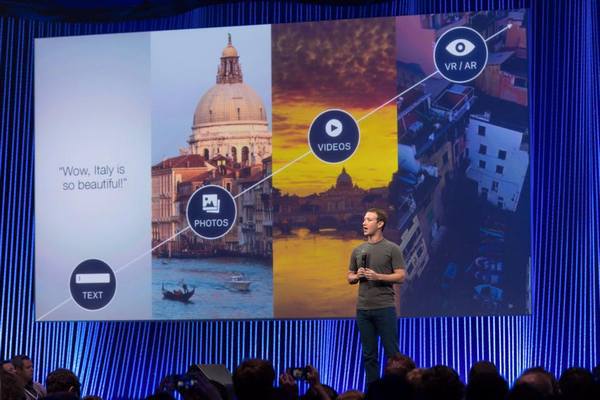 Above is an image of Mark Zuckerberg forecasting the future of Facebook. How images have overtaken text, and how videos have overtaken images to be the most shared ever. Some 5-6 years down the line, it would be virtual reality which will take over videos. The same is happening with marketing. A brand like Nokia, failed within a year due to a wrong decision made for its mobile operating systems.
The world is changing so fast, that marketing has no other option but to adapt. And now, when it concerns marketing management, it is survival of the fittest.
If you liked this article, we bet that you will love the Marketing91 Academy, which provides you free access to 10+ marketing courses and 100s of Case studies.