A Sales Lead is a potential contact who can be an individual or organization who has explicitly or implicitly expressed interest in your products or services.
Sales leads are obtained from references of an existing customer as well as from a direct response generated by publicity or advertising. Typically, the marketing department of a company is responsible for lead generation. Sales lead is not a definite customer or a confirmed sale. He is a potential target on which the salespeople can work upon and convert him to a customer.
Sales lead first becomes a sales prospect after which the businesses work upon them and convert them to a potential new customer. Sales leads are generated from many activities conducted by marketing departments such as direct measures, third party meetings, trade shows, and customer reference. The leads that are generated from all of these sources are qualified and passed to the sales team.
Along with the information, their contact information is also passed on. The sales teams work on them with their sales pitch and check the intent and take the lead ahead accordingly. Sometimes the customer has no intention to buy a product, but they enquire about it. These leads are discarded. Some leads may have already purchased a competitor product that are kept aside so that they can be worked upon later by sales teams.
Sources of Sales Lead generation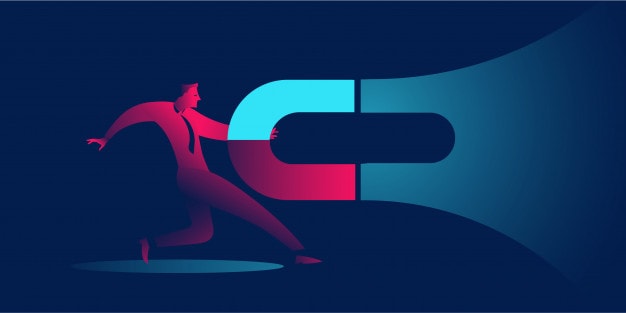 The sales process initiates with the acquisition of leads. The method of lead generation involves all the activities related to marketing. Lead generation can be as simple as getting referrals from existing customers. Lead generation techniques should be used by companies who are looking to boost their revenue in less time.
Most of the companies these days purchase the sales lead list from the lead generation company, which has a database of all the customer and business leaders. This list is used to conduct email marketing, marketing or marketing campaigns, which are precursors of sales deals.
Companies also participate in many events that can be leveraged to generate leads. These events include webinars, luncheon meetings, trade shows, peer to peer meetings, sponsored events, and other forms of off-line activities. Now the online marketing space has opened up doors for many more events that can be used for lead generation.
With the help of digital marketing, such as inbound marketing, email marketing, many more leads can be generated. Social media marketing has also helped to create a lot of leads for many companies. Social media marketing is one of the cheapest alternatives for the generation, which can get a lot more leads than conventional forms of marketing and at a minimal cost.
LinkedIn mainly can be used for generating a lot of leads that can be converted to sales. You have to post a professional content which reflects the professional demeanor, and people who interact with the post are your sales leads. Not every person who interacts with the post may be a sales lead and will convert to a customer, but you can always work upon them, and if it doesn't work out, you can ask for their recommendations which can further generate more sales leads.
Inbound marketing can include a blog post, infographic, a picture or a video. These have views, likes or reactions. This can be tracked to individual users, and they can be further worked upon by the sales department to convert them into a customer.
Networking is also classified as generation techniques. Networking provides sales leads for many businesses, and so does a local chamber of commerce. Discussing and publishing information about your services a product with the help of local advertising is also useful to generate leads.
Current customers are also one of the most significant sources for the generation. You can always thank them and ask them for more business help by giving a few customer referrals. For this to happen, you have to ensure that you have provided proper services and satisfied him as a customer.
All his doubts and queries should be cleared, and he should have an excellent relationship with the company and should be positive about the product. Once you have these characteristics in the customer, that customer can not only give you referrals, but he will also act as word of mouth for the company.
The most surprising source of lead generation is closed or the last opportunities. Every company has registered customers who are lost because the deals could not be worked out with them. Maybe a demo could have gone wrong, or the customer was not in the right mind frame to buy the product, or perhaps the competition got to him earlier.
In any case, reworking on these customers is the best way to revive your lost sales as well as to generate a new lead. The customer may have purchased a specific product from the competition. Still, you can always try to pitch the other products in your portfolio and at the same time providing better services. With all the things done right, you may end up with a lot more sales than you expected.
Feature of Live chat on websites is also a good source of lead generation. You have to customize your website and use the chatbot builder to have an easy to access chat for personalized conversations with customers.
When a customer visits a page, clicks a link or performs the desired action- which is already entered in the system – a chat screen immediately pops up with a welcome message for the customer. You can use this chatbot to qualify the leads, answer frequently asked questions and book meetings and much more. There are many providers of chatbots that you can use on your website.
Types of Sales Leads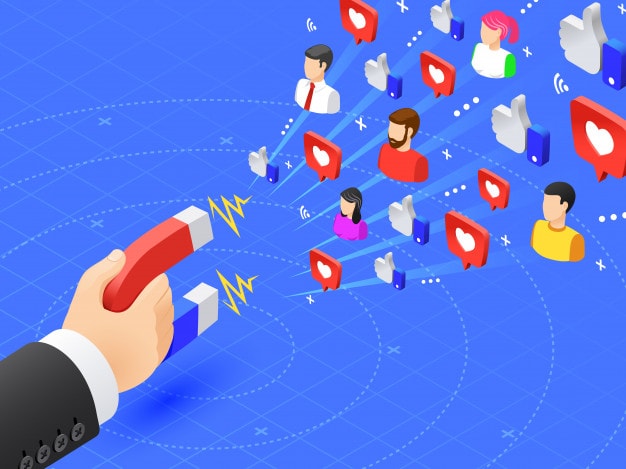 Following are the different types of Sales Leads:
1. Suspects
Suspects are potential buyers who are at the very beginning of the sales funnel, and they may have expressed an interest in your product or service when they visit a website or obtained general information when they visit the store.
Moving the suspects from the entry point of the funnel to the bottom is part of lead nurturing. The marketeer maintains a line of communication with the potential buyer or suspect and provides a slow and steady trickle of information regarding the product. This is done as a part of the lead nurturing process.
2. Cold, Warm, Hot leads
The classification of sales leads as cold, warm and hot will depend on the prospective customer's interest level or his readiness to complete the purchase of the product or service. For example, if a customer proposed that he needs to buy a specific product or implement a particular service immediately, then he would be classified as a hot lead.
A customer who has given a time frame of about two months during which he will make the purchasing decisions will be classified as a warm lead and a customer who has expressed interest but has not given a time frame for making the purchase is called a cold lead.
3. Market Qualified lead
a prospective buyer is termed as a market qualified lead which has explicitly shown an interest in the product but is not ready to purchase in any near time. In comparison to sales qualified leads who have indicated a purchase intent, these market qualified leads might require additional information or support related to the product or service.
The support can be from the marketing team or sales team.
4. Sales Qualified Lead
A sales qualified lead is a customer who has expressed immediate interest in purchasing the product. The marketing team distributes this leads to the sales team directly.
Sales Lead Management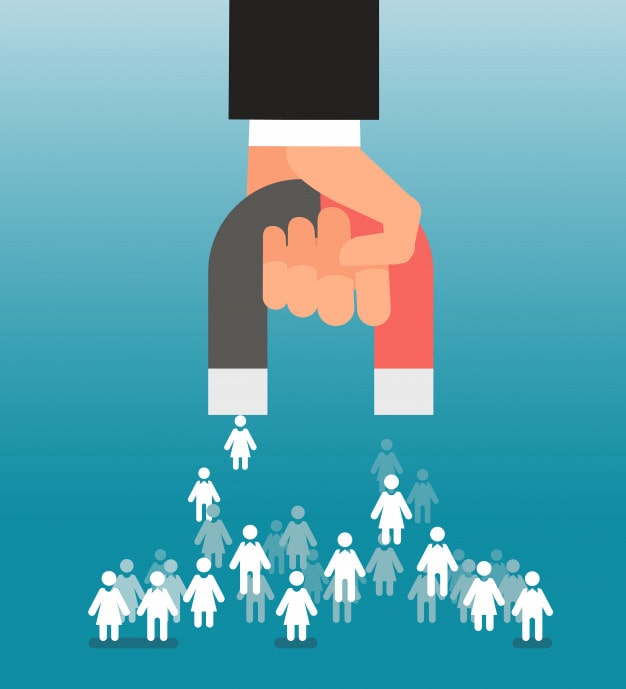 Once you have conducted these lead generation activities mentioned above, there could be a generation of many qualified leads for the business. To maximize the potential of these leads, an organization is expected to develop a lead management process which is also called lead to the revenue management process. This process has methods and systems to capture, track and distribute leads to respective sales representatives so that they can close the leads and sell the product.
Sales lead management involves the cultivation of specific leads which are helped to generate sales business for the company. The marketing department is expected to be responsible for Lead scoring, which is nothing but evaluating and ranking the leads according to the potential of the buyer in the sales funnel. The sales funnel, also known as sales cycle or buyers' journey, begins with interest from the buyer, awareness of the product and finally ends in a sale.
Managing a lead and taking the prospect through the right step of the process is very important for lead conversion. Every step of sales funnels, right from lead generation till sales closure requires different methods of approach to the customer so that the passage of customers through the sales funnel is smooth.