An apology is a statement of intent and compassion to diffuse a situation horribly gone wrong. It is an acknowledgment that a mistake has been made and we will do everything in our power to solve it. This creates an opportunity to find the reason for the wrong-doing and the probable solution so that similar problems could be averted in the future.
Apologizing is a step towards peacemaking by owning the responsibility for the incident, showing remorse, reducing anger, and asking for forgiveness. A warm and sincere apology can turn an upset client into a loyal one when he sees your commitment to customer satisfaction.
Why should you apologize to customers?
Formally expressing regret to clients is essential in any customer service position. Failing to do so can have severe repercussions on your business' response times and customer relations.
Developing an understanding of your customer's needs and demonstrating that you value them is a great way to build a strong bond between your business & its customers.
Maintaining good customer relationships is crucial for any business to be successful. A customer service team should therefore possess the skills necessary to understand a customer's feelings and handle an unsatisfied customer in an appropriate manner such as by apologizing sincerely.
To ensure customers have a positive experience, businesses should make an effort to understand their customers' emotions and put themselves in the customer's shoes. Doing so will help them better support their customers and increase overall customer success.
A sincere apology from the customer support team to customers can go a long way in enhancing their trust in your business and forging a lasting relationship. An apology letter to customers can help to relieve customer frustrations, promote customer satisfaction, and ultimately result in increased sales.
Owning up to any errors you may have made as a business can be done through apologizing, which also helps you learn from those mistakes and become better going forward. Apology letters from a business can create an opportunity for both parties to find a better resolution together. It also gives you the chance to start afresh and build a new understanding of the situation. Additionally, it can be used to collaborate on creating the best possible outcome.
How to Apologize to a Customer?
If you're searching for effective means to soothe upset customers, here are some potential solutions that could prove useful –
1) Be Calm and Listen attentively
The first thing you can do with an angry customer is to be calm and Listen attentively to them so that you can know about the exact situation.
This will help you tackle the customer properly and you need to do this before you sincerely apologize. It will make a customer mad if you do not know about the facts and are just saying sorry for the sake of it because it will look as if you do not mean it.
Listening is a sure sign that you are ready to do whatever it takes to find a viable solution. It shows your eagerness to diffuse a tense situation with compassion. Listening carefully, using the customer-name when addressing them, and asking further questions to get customer feedback are key features of sincere apologies.
When you allow the customer to speak about this it slowly diffuses his anger through your calm approach and he is then ready to hear your apology. This is the right time for one to mean it, and ask for forgiveness.
2) Empathize
Poor customer service often results in making an actual complaint to the customer. In most cases, the customer first tries to resolve the issue through the customer's desk but when he does not get an appropriate response he makes a formal protest.
One way to apologize to a customer is by showing empathy toward his problem. He or she might feel frustrated and disappointed, so talk to him calmly, irrespective of his behavior or tone. Thus, your sincerest apologies should include a good degree of empathy.
Diffuse the tense situation and let him know that you are empathizing with him and are on the same page. Relate yourself to that situation and make an impactful and sincere apology to show that you care.
3) Say you are sorry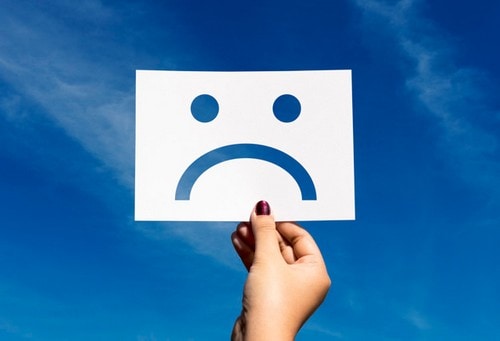 Sorry is a powerful word in whichever language it is spoken. It does not mean that you start demeaning yourself in your apology letter.  Include it in your apology email respectfully and neutrally and make it personal. It must be heartfelt and show that you honestly mean it.
The customer must gain the confidence that you are sincere in your feelings and want to help you in finding a feasible solution. Be specific about the problem when you want to apologize to a customer. It is your understanding and compassionate manner that will ultimately prove a blessing and show the customer your intent to solve the issue.
4) Take full responsibility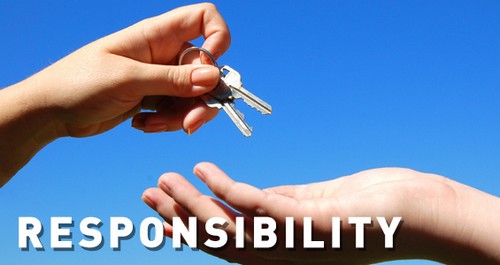 When you are dealing with an irate and dissatisfied customer you are a representative of your organization and not just a single entity. Act accordingly because it is your action that will determine his reaction. He already has a preconceived notion about the company because of a bad experience and if your behavior is not up to the mark his anger is going to escalate.
It does not matter that you personally have not caused the issue. The customer wants someone in the company to take responsibility and then make a viable gesture. If you are a figure of authority here then you need to understand the problem, empathize with the customer, say a genuine sorry and own the responsibility for the mishap.
Be firm and positive while telling them that you will personally handle the issue and take care of the problem for them. As soon as he realizes that his problem is being handled by a genuine person it will soothe his fears and relax him. You may also offer a discount code as a way to compensate for the negative experience they had with you.
5) Be sincere in your efforts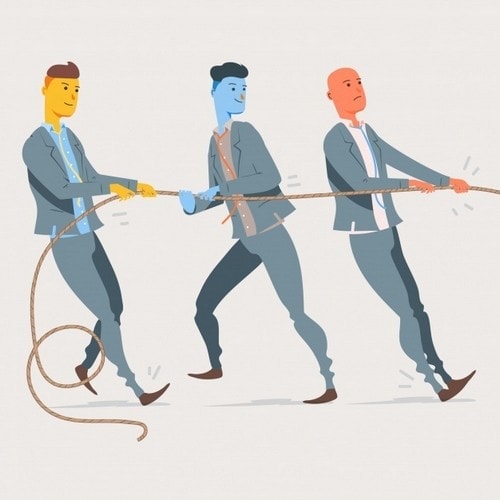 Some employees say sorry so that the customer will go away and let go of that problem. They actually do not mean that sorry, it is only to show the management that you have made the effort but the customer is not willing to let go of the matter.
It is a wrong approach and can escalate the emotional behavior of a customer as by this time he must be tired and angry at the employee, the management, and the organization and wishes everyone to hell. Therefore, your customer service team should be trained to apologize genuinely.
A sorry without any genuine feelings is an excuse and a word without any meaning. When you apologize to a customer be sincere in your efforts and show him by your actions that you mean it.
6) Your apology emails should offer an explanation, not an excuse
Nobody likes excuses because it seems that the person is playing a blame game and wants to shift the whole responsibility onto someone else's shoulders. At this point in time what a customer wants to know about the actual explanation of what went wrong. A customer is not an idiot and even he realizes that to err is human and a mistake could have happened.
Things can go wrong for various reasons and it is the customer's right to demand an appropriate explanation from the company. Every customer wants transparency and the need, to be honest. Be straightforward and give the customer an appropriate explanation.  Apologize to a customer and clarify the situation so that your thoughtfulness comes across to the customer.
7) Finding an appropriate solution with personalized responses
Apologies even though a sincere one is not an answer to any problem instead find an appropriate solution. The fact is that the customer approached your company because besides a sorry he wanted something else. Now it is up to you to give him what he wants.
Suppose you are not in a position to meet his demands and then what will you do? Just find a viable alternative that will find favor with both of you so that everyone can make peace and move forward. Making amends is a way to apologize to a customer for the wrong-doing that has been committed unintentionally,
8) Offer compensation promptly
Sometimes it is not possible to meet the demands of the customer as an alternative product is no longer present in the outlet. It is at this time that you honestly need to apologize to the customer as you are unable to meet their demands even though you want to.
The best thing possible at this time is to offer a service credit or a viable refund as a part of compensation. It shows your willingness to go the extra mile and do the needful for a customer. Offering a reimbursement is a way to create goodwill that will be remembered by the customer.
9) Make sure it won't happen again
You are dealing with a customer who has wasted enough time on finding an appropriate solution. He has heard sorry, regrets, and a solution also. Now is the time to assure him that nobody else will face the same issue again and it has been an eye-opener for you also.
Do mean what you are saying and see that the proper department is actually sorry and the employees working there are reprimanded for it. A company is only making profits because of its customers and negativity affects its credibility in the consumer market.
10) Thank the customer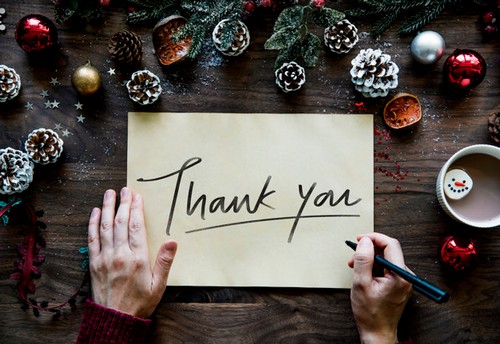 It is so easy to overlook small gestures that could prove meaningful in the heat of the moment. If a problem has been taken care of it is well and good but if it will take time, assure your full co-operation to the customer. After taking care of every detail apologize once again for the serious mishap and the inconvenience it has caused him.
Lastly, thank him for bringing the issue to the notice of the management. Are you aware that only about 10% of the customers take the complaint to the next level as they do not believe that it will be appropriately taken care of? Prove them wrong by meeting the expectations of the customers.
Above were the top 10 tips on how you can Apologize to a Customer. Hope the tips helped you prepare for your apology.
How not to Apologize?
While offering an apology, it is important to leave out any excuses, attempts to shift the blame away from yourself, or avoidance of taking responsibility for your actions. These should be avoided to demonstrate genuine contrition.
Avoid making promises that you are unable to fulfill (e.g., don't say "If you can't make sure it won't happen again, then this won't be repeated in the future.")
It is essential to recognize and acknowledge a customer's emotions, rather than trivializing them or brushing them aside (e.g. by saying "Other clients haven't complained or reported an issue regarding this.").
Instead of blaming someone else or downplaying the issue, take responsibility for your actions & open yourself up to alternative solutions. (e.g., Refrain from blaming third-party vendors for any issues that may arise.)
Avoid apologizing excessively, as the word "sorry" will become less meaningful if you overuse it.
Examples of Customer Apology Letters
Let's have a look at apology email template examples to understand how you can write an apology letter to customers –
1) Apology Letter for the Technical Issues Caused to the Customer
Dear [Name],

I offer my sincere apologies for the inconvenience caused by [briefly describe the issue]. We sincerely regret that this has affected your business or personal life and take full responsibility for our mistake.

We recognize the implications this issue has caused and remain committed to ensuring it does not happen again. Your patronage is important to us and we apologize for any dissatisfaction or concern this situation has generated.

We are taking all necessary steps to prevent this from happening again so that you can continue to benefit from our services without any future issues or disruptions.
2) Customer Apology Letters with a Discount Code
Dear [Name],

We sincerely apologize for the trouble you have encountered while trying to make a purchase from our store recently. We understand how irritating it can be when expectations are not met and we always strive to deliver superior customer service.

As an apology for any negative experiences that you may have had, we would like to provide you with a special 10% discount on your next purchase. Simply enter the discount code [DISCOUNT CODE] when completing your checkout process to get started.

We apologize for any inconvenience caused due to your purchase and hope this rectifies the situation. If you need any additional help or have any other queries, please do not hesitate to reach out to us.
Conclusion!
Taking responsibility for your mistakes and apologizing to customers is a fundamental part of good customer service. An earnest apology can be the first step in rebuilding trust and creating a stronger connection with them.
Customers need to feel acknowledged and valued when they are wronged. No matter how you choose to apologize, be it in writing, through a call, or in person, the goal should be an effective resolution that allows them to sense their grievances have been taken into account. Organizations need to make sure the customer feels heard and respected.
Crafting an appropriate apology strategy is essential for the success of any company. Knowing how to apologize and make amends in difficult situations can be a great asset for any business.
Liked this post? Check out the complete series on Customer Management