Brand equity management is a challenging topic indeed. Once a company gets started and gains some brand equity, then maintaining the brand equity and the brand valuation is important for the company, whether it be a large enterprise or a small business.
Most small businesses can take lessons on managing brand equity from the huge corporates out there. This is why the article concentrates on how to manage brand equity by considering 15 different ways and 15 different examples of how big corporates have been able to manage brand equity.
Brand equity is the total of the additional value added to your product or service because of the brand. So, if a normal sugared water were to sell for $1, it might be selling at $3 because it is from Coca Cola or Pepsi. That's how brands affect price and the $2 is the brand equity value in this case.
Thus, if you build a brand, it is more likely that you can demand premiums and maintain a margin to be profitable. But in today's day and age of Social media, it is more getting more difficult to manage brand equity rather than building it. Because a single mistake, gets plastered all over the web.
Here are 15 tips on Managing Brand Equity
1) Build amazing Value in your offerings
When a customer chooses your brand, he is most likely choosing it through all the different products you have in your portfolio and the feelings he has for those products combined, rather than picking a single product. Hence, the more value you add to each product that you launch, the more likelihood of you having an excellent and well-managed brand equity.
Example – Samsung has many products but it is a clear market leader in Smartphones. However, the brand equity which Samsung has earned in smartphones have rubbed across its televisions, refrigerators and others.
Now imagine Samsung giving very good products in refrigerators and televisions as well – The brand equity has hit the roof and Samsung is one of the highest ranked brands in the world. This is done by adding amazing value in each product that Samsung launches.
2) Continuous Differentiation
A brand which was formed on the pillars of differentiation needs to continue the differentiation over the years to stay alive and thrive in a tough business environment. A perfect example of this scenario is Apple.
Example – Apple as a brand was known for its innovation and strong differentiation by launching Ipad, Ipod, Iphone and others. It is with the iPhone that Apple is facing most challenges in managing brand equity. Time and time again, Apple has to challenge the many smartphone makers and differentiate its brand to rank on top; And it has been continuously doing the same and winning market share. The net result is, that even in 2017, Apple was the 2nd highest valued brand in the world.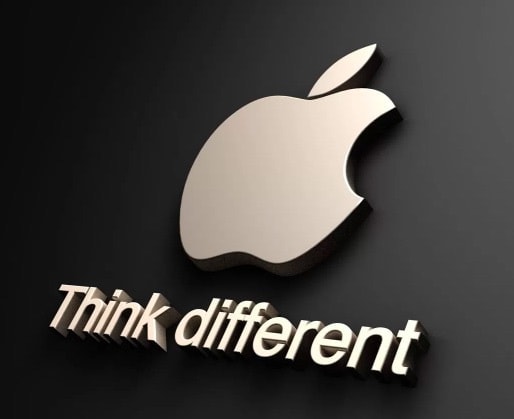 3) Maintaining the brand image
To manage brand equity, you have to manage brand image over a long period of time. This involves maintaining the same brand promise you have made to existing customers or the brand promise you are going to make to the new customers. For premium brands, the brand image is everything. It is the only reason that the brands sell at a high margin and are able to survive.
Example – Louis Vuitton, Hermes, Prada, Chanel, Gucci, Dior – all are brands which are to be found only in premium locations or which have their very own premium outlets. They are also involved in many marketing activities which help them build their brand images. Louis Vuitton is known for its automobile fashion – making seats and interiors of branded cars. If you want to learn more about managing brand equity, and If you are a fashion brand, you will not find better teachers then the brands mentioned above.
4) Continuous Expansion
A strong brand equity is always built and managed by brands which have expanded strongly. The expansion can be product expansion or geographical expansion. A business expansion gives assurance to customers with regards to the capability and the operational size of the business enterprise. Furthermore, there are more and more interactions and touch points possible between the brand and the customer, thereby more chances being given to the brand for managing brand equity.
Example – Google, the number 1 brand in the world has a presence in practically all the countries in the world and is Present in so many diverse digital products with so much capacity. Google search, Google maps, Android OS are all indispensable products from the house of Google and Google keeps expanding and giving delight to its customers. Naturally, Google faces not much difficulty in managing brand equity because its products and their vast presence is a delight for its customers.
5) Building Brand awareness
Creating and building brand awareness, especially for newly launched products is a way of maintaining the brand image as well as maintaining brand equity over time. This is especially true for Consumer durable brands as well as FMCG brands who have to focus on creating brand awareness for the numerous product variants that they keep launching.
Example – P&G spends $4 billion on an average to build brand awareness for the various products it has in its portfolio. It keeps launching new products and new variants. Similarly, we see a lot of investment from consumer durable brands or automobiles.
6) Brand recall
Another huge investment besides brand awareness for managing brand equity is Brand recall. If you want to rank high and position your brand higher in the minds of your customers, then you need a better brand recall. For this, repeated frequency, repeated advertising or repeated touch with the customer is a must. It helps in brand equity management.
Example – AT&T is a brand which is known to advertise heavily. The same goes for Verizon. These are brands which have similar products and both of them advertise heavily. This advertisement is not for awareness but it is more for recall, which has resulted in Verizon repeatedly being the top 10 brands ranked by brand equity in the world.
7) Managing Social Media
In today's time, if you want to be good at managing brand equity, you have to be good at managing Social media. Any brand which comes up as "trending" because of a negative reason, is sure to receive a lot of flak from the media as well as its brand loyal community. On the other hand, a brand which comes up as "trending" because of a positive development, is sure to get a lot of free publicity. So as a brand, what would you like to "trend" for? Positives or negatives?
Example – One of the smartest social media players in the market is Wendy's chain of burgers. Wendy's is known for its wisecracks and for taking on McDonald's and Burger King even though it is a smaller chain then both. It is therefore not a surprise that many people like Wendy's just because of the connect they made with the brand on social media. If you learn to handle social media properly, you will find it easier to manage brand equity.
8) Customer involvement – By using emotions
We have an excellent article on Emotional appeal and its role in marketing. You can refer to that article to understand how emotional appeal can result in customers getting involved with the brand and buying more and more products from the brand. Customers associate various emotions with such brands.
Example – Walt Disney is a company which has taken its brand offline via Disneyland. The same can be said for Universal. However, with its fantastic portfolio of characters, Disney makes a far better impact on its visitors such that they absolutely fall in love with the brand. Disney makes an impact right from childhood, inciting customer involvement throughout the family life cycle. Everyone loves Disney!!
9) Being Proactive
Being proactive in brand building and proactively managing brand equity can help the firm in the long run. This involves the brand using all tools and elements of branding at its disposal so as to attract and retain the customer interest towards the brand. Online companies are some excellent examples of being proactive towards brand building.
Example – The success of Amazon is not only because of its online business model, it is also because of the genius of the Amazon Marketing team and its focus on being proactive towards brand building. Right from the logo of amazon, the packaging boxes, the transportation vehicles, the warehouses, the ATL and BTL ads, everything shouts AMAZON clearly.
There is a holistic approach to branding the company – an approach which has been adopted by most E-commerce companies by now. But the pioneer of proactively building and managing brand equity In the online space was Amazon – And look at where this proactiveness has brought Amazon – To become one of the top E-commerce companies in the world.
10) Reactions are important too
Brands can face many problems in the long run. These problems can heavily affect the brand equity. Rising back and walking tall from these problems depends on the smartness of the brand and the decisions that they take.
Example – Maggi was once banned in India because of high lead content. At that time, Nestle as the parent brand received a lot backlash. Nestle revised the contents of Maggi and got the brand back on its tracks. After Maggi ban was lifted, Nestle launched many variants of Maggi and started heavy advertising for its products. The net result is that Maggi's brand image is still positive today.
Automobile callbacks or product callbacks are other examples of companies taking the onus of their mistakes. These companies are actually reacting positively although their margins will be affected due to product callbacks. They receive more boost to their brand equity because they took care of their customers.
11) Focus
Focusing on the brand elements and building brand equity will help in managing brand equity as well. The focus helps the brand recall as well as brand awareness. Brand building efforts should be holistic in nature but a focused approach helps the brand in having a single direction for the complete organization.
Example – Walmart which has regularly ranked as one of the top brands in the world has a clear directive – They are a firm which has pioneered "Everyday low prices" and that is their brand motto and tagline as well. As a result, across the organization, everyone has one single focus – To bring the cost down as much as possible. This focus helps Walmart achieve its vision and manage brand equity.
12) Consistency
Consistency over a long period of time is almost mandatory for a product to become a brand. There are online brands which have grown massively within a few years which is the disruptive power of online marketing (example Uber, AirBNB). However, most brands which are not online and which are amongst the top brands in the world, have existed for Decades.
Brands like Walmart, Microsoft, P&G, HUL, Verizon, AT&T, Apple, Google are all brands which have maintained a consistent approach towards customer satisfaction and towards brand building. They have repeatedly delighted their customers and have rules and profiles of managing brand equity thereby maintaining a consistency in their brand promise.
13) Understanding Trends & Preferences
A brand can develop its brand byuity in leaps and bounds if it understands the changing trends and preferences. Most of the old school brands which were champions of offline have managed to maintain their brand equity by shifting their brands online. These include the likes of Zara, Fashion retailers, Grocery retailers, Electronics brands as well as the many other brands out there who are finding that online sells more than offline. This is a trend which many brands have adopted proactively.
McDonald's is an example of a brand which has been managing brand equity by understanding people's preferences. Every country you go to, you will find a different menu of McDonald's. This is because the preferences of local people is different. McDonald's proactively launches variants of burgers to match the local preference. As a result, all the elements of brand equity rise in value, thereby giving a higher brand equity to McDonald's in every region it operates in.
14) Understanding Consumer psyche
Consumer preferences, beliefs, needs and wants keep changing with time. You can always refer the customer life cycle to understand the different phases a customer goes through. For brands which want to manage brand equity, it is important to stay one step ahead of the trend and to forecast the customer preferences of the future. By doing so, brands enter the consumer psyche and understand the requirements of the customers and make those dreams possible.
Example – Netflix is one brand which looked towards the future and changing customer lifestyle. It launched a product which allows you to watch fantastic television series right from your home. This simple understanding of consumer psyche, brought down the BLOCKBUSTER retail chain within some time. Netflix now has a market capitalization of 62 Billion dollars! All because it focused on understanding the consumer psyche.
15) Think long term
For Managing brand equity, you need to really think long term. You need to understand the various points in a brands life cycle which are important in taking the brand to even more heights and growing the valuation of the brand. Brand equity management is a slow and arduous procedure, filled with lots of potential to explore over the years.
A brand which has had fantastic brand equity since decades is Coca cola. Coca Cola is known as a master of branding and has left many FMCG companies behind with its branding initiatives. Some of the smartest brand recall and awareness campaigns have come from Coca Cola. The brand also has a strong association with its consumers and vendors. If you have to think long term vision of managing brand equity, you will not find a better brand then Coca cola to observe.
Conclusion on Managing Brand equity
The better your brand equity, the more competitive advantage you have over a long run. A good brand accumulates a lot of wealth over the years due to its brand advantage. This wealth helps the company in lean times (Something we realized in the recession a decade back)
A brand with deep pockets can execute a lot of strategies and be successful in many of them because of the funds they have in hand. Thus, there are many advantages of managing brand equity and the above strategies can help you with the same.