Well, the ease of creating a website has made it possible for anyone to create a website. However, how many of these sites become successful? If you really want to find your site performing well and appear on the first page of Google Search, you need to manage and analyze the performance and apply corrective measures.
This is precisely what is referred to as SEO Analysis. We will uncover the top SEO Analysis tools that you can put to your benefit and enhance the performance of your site further. 
What is SEO analysis?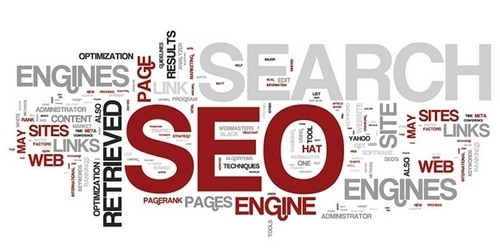 With a host of websites and blogs appearing in the sphere of the internet, it may be a herculean task to think of your site appearing in the first page on the search results – or at least first three pages of search results for your keyword.
That is where you would need a tool for a proper SEO analysis. But, then – which tools should you use for the purpose? With a host of SEO Analysis tools currently available, it may not be easy to find the right kind of tool for your requirements. More so, if you are a newbie and just venturing into the ocean of SEO. That is precisely where we would want to assist you in choosing the right SEO Analysis tool and understanding how beneficial it would be for your needs.
Why You need SEO Analysis Tools?
SEO Analysis is an essential step to ensuring a better search ranking for your website. These tools help you find the impediments you may be facing in terms of a good search ranking and aid you in getting them resolved right away.
In essence, there are a host of benefits that you stand to gain if you opt for the right kind of SEO Analysis tool. Here are a few benefits you stand to gain if you choose the perfect SEO Analysis tool for your requirements.
1) Recommendations
The tool you choose can help you with suggestions about the strategies you can employ for an enhanced functionality of your website. That would be what you need to look for if you are opting for a paid service or software for your SEO Analysis. These recommendations and suggestions can be helpful in addressing the urgent issues with your website and apply them for a better functionality.
2) Understanding the Concepts
SEO is all about confusing terms and jargons. You are virtually bombarded with a barrage of information. It can be quite overwhelming, especially so if you are still a beginner. The tool you choose can help you reach a clear understanding of the terms and functions of the different aspects of the SEO Analysis.
3) Keyword Research
Ever since the days Search Engines have evolved, keywords have been playing an essential role in the success of any website. It would involve a great deal of analysis to arrive at the right kind of keywords. There are a few extended concepts like long tail keywords and related keywords. The right keyword research tools would be helpful in a better optimization of your site.
The Top SEO Analysis Tools in 2018
Now that we are equipped with enough knowledge on what exactly is SEO Analysis and how the right tools would be helpful in addressing the SEO analysis of your website, how about checking out a few top SEO Analysis Tools you can put to a good use?
Let us have a look at some prominent tools and find how they can aid you in improving your prospects and help you get better conversions in your analysis.
#1 Google Webmaster Tools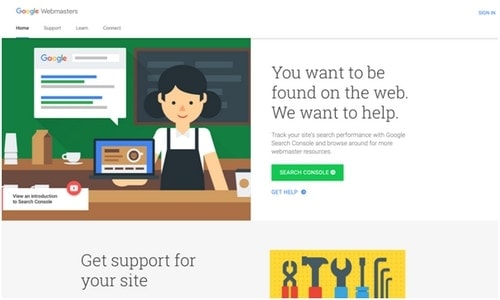 Well, though we are referring to Google Webmaster Tools here, this should apply to other search engines like Big with Bing Webmaster tools as well. The Google Webmaster Tools help you with a host of resources to understand how Google works with respect to its search engine and what it expects the users to go with.
It has a few specific tools within to analyze the performance of your site and apply corrective measures. For instance, the Fetch as Google can help you check how Google sees your site and then make use of this knowledge to improve it. PageSpeed Insights is yet another option that aids you understand the responsiveness of your site better.
#2 Ahrefs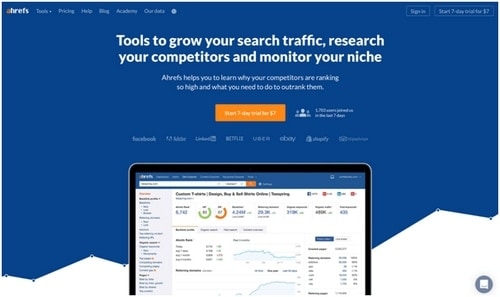 Ahrefs has been undoubtedly the most recommended online SEO analysis tool. Considered second only to Google in terms of its website crawling capabilities, it offers you excellent site Audit features. The tool can accurately pinpoint the areas and sections of your website that need attention to improve the SEO performance of your website.
One of the best options for Competitor Analysis, it helps you understand the competitor's keywords for your benefit. In fact, given the fact that the concepts involved in technical SEO can be quite challenging to understand. Ahref would make it possible to understand the concepts in a transparent manner.
The tool is capable of crawling JavaScript pages and thus would offer you the most accurate site audit results. The service provides you excellent opportunities to better link opportunities.
#3 WooRank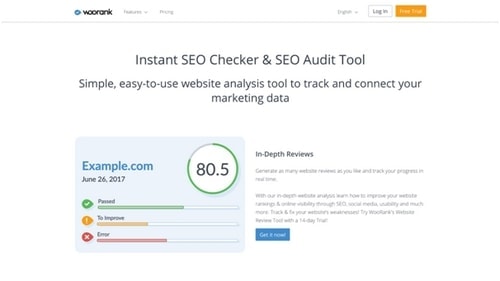 WooRank is necessarily a perfect SEO ranking tool and offers you both paid and free options to work with. One of the best options for an instant website review, the tool provides you with a limited number of reports with a free account. The number of reports and analysis that the tool helps you with can indeed be overwhelming enough.
A few features available on this SEO Analysis tool includes
The SEO section of the tool lets you find if the site conforms to different on page and off page SEO optimization.
The tool can also help you check the mobile-friendliness of your site. It will let you employ the best practices for mobile optimization of your site.
It also has a section meant for implementing different technological aspects. This feature would ensure that your site complies with the regulations and standards.
You would also be able to analyze the usability standards of the site to arrive at the best practices to follow.
WooRank also lets you assess the user statistics by measuring the different traffic estimates.
#4 Siteliner
Siteliner is a perfect tool for you if you are looking to find the duplicate content. Apart from helping you find the duplicate content on your website, it also aids you with several other options for analyzing your site and find the issues if any.
Siteliner can be a good option for you for checking out the broken links, page size, load speed, and the number of internal links on the page. It would also be helpful enough to compare your website to other options available in a similar genre and help you understand where you lack.
What should make it a good choice is the automatic redressal of the issues you may be having with the site. Of course, it may not be one of those tools that offer enterprise-level solutions, but the simple functionality and the capability that it provides you should make it a great addition to your SEO Analysis toolbox.
#5 Varvy's SEO Overview Tool
One of the rare options available in the SEO Analysis, this should be the best free tool that comes with a host added benefits. It can help you analyze your website or blog with respect to a whole lot of metrics including domain, image SEO, links, social mentions and counts, page speed, and page/technical SEO.
It provides you the report on your website within few minutes. The SEO Overview tool lists the issues that your site may have depending upon the significance it carries in terms of its effect on your website and its performance. It also lets you adjust the alt text of your images for an image-centric performance of the site.
#6 SEMRush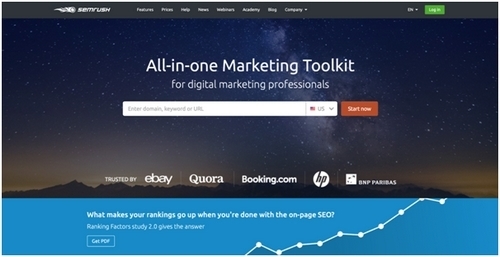 If you are in the blogging world for quite enough time, it goes without saying that you may have used the tool at least a couple of times in your journey as a blogger or a content creator. One of the most powerful tools for sourcing your keywords, it has been the favorite marketing tool for all bloggers and website owners out there.
The feature that we loved the most with the tool is the Domain to Domain analysis wherein you can compare your website with that of a competitor. There is also an on-page SEO checker tool included within the package. You can use the feature to monitor your search rankings, meanwhile obtaining recommendations on what you can do to improve the site performance.
If you can use the tool to its full potential, you can be assured of a conversion improvement of over 15 percent.
#7 Site Auditor
One of the best internet marketing tools, Site Auditor is an excellent option for getting a detailed report on the performance of your site. Primarily a paid tool for a complete site analysis, it offers you a trial offer for 30 days so that you can understand the functionality before you can opt for it.
It provides you with a complete analysis of your site and covers almost all the requirements of a perfect SEO analysis. Some of the features that would be worthy of consideration include
It aids you in understanding the site visibility for the search engines. It can help you find which pages on your site are blocked or have redirects.
Gather a complete information on the performance of your site content. This feature can give you an insight into the presence of duplicate content if any within the content and the quality of external or internal links.
Get a thorough understanding of the desktop and mobile page speed of your website. You can implement the best practices for the better response in terms of the speed whether on mobile or desktop.
The tool also lets you perform a comparison of the crawls performed on the site. This can go a long way in improving the aspects that your site may be lagging in. The feature also helps you evaluate the performance in view of the corrective actions taken.
#8 Moz Software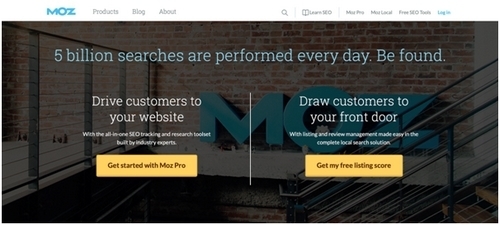 Moz SEO Software is probably one of the tools that are frequently used by SEO experts. What makes them one of the best options for SEO analysis is the way they help you out with the chat support. Get every one of your questions answered on a personal level.
No matter whether your primary concern is about a complete analysis of your SEO practices or just a keyword analysis, the Moz Software has answers and resolutions to all of them. You can definitely find it too be an excellent companion in understanding the performance of your website and the ways you can employ to improve it further.
Experts believe that the page Optimisation feature of the tool should be the best – no matter whether you are an expert or a newbie for an all-round analysis of your page and the insights into how it can be improved. One of the best options to compare the performance of your site vis-à-vis a competitor, it would help you alter your web practices for a better ranking.
The Concluding Thoughts
SEO is a vast concept and covering it with just a few capable tools for analyzing it may not be as easy as it would appear to be. However, we are sure these tools would go a long way in promoting your web performance to a new high.
If you are on a budget or are just starting out, you need not worry. Most of the tools we have outlined here come with a free tier with a limited set of features and functionalities. They would indeed go a long way in promoting your website and its performance. In essence, we would consider these SEO analysis tools as the perfect mentors in your quest for improving on as one of the prominent website owners.