Are you someone who has a profile on YouTube and you are wondering how to buy views on YouTube?
Well, in that case, you are not the only person who is thinking like that. There are many different people who have their profiles on the platform of YouTube.
They post videos every single day, but their videos don't have the right number of views that are essential.
So, here we are to help them and you. With the help of this article, you will get to know how to buy views on YouTube.
When you need to have success on the platform of YouTube, then there is no doubt about the fact that the only thing that will help you do that is the right number of views.
That is one of the main reasons why people often opt for the different methods that can help them get views on YouTube.
When it comes to YouTube, having the right number of views means that you are getting all the attention that you deserve. All the top YouTubers out there are the ones that have maximum views on their videos.
However, their content is so amazing that it can help in the case of getting more and more views. In your case, however, things can be a little bit different.
You need to make sure that your content is excellent. Even then you find that there are some difficulties in getting the right number of views, then you need to resort to the other important tactics such as buying the views.
So, what is your problem? Do you not get the right views on your videos?
Well, then we are here to help as always. We will tell you how to buy views on YouTube, and you will have no problem in getting the desired number of views that you can.
However, before that, it is important to have all the concepts cleared. Well, you need to know about the platform of YouTube before you go any further, right?
So, this is where we come to help you again. Let us get some knowledge about the YouTube Views-
How do People Get Views On YouTube?
You must have seen so many videos on YouTube with so many views on them. Have you imagined how these videos must have got so much of likes?
Well, there are a lot of tricks that help such videos to get such an amazing number of views on them. Some of the great ideas and tricks that can be highly useful in getting such views on YouTube videos are mentioned here for your knowledge.
Once you incorporate these, then buying views can ensure the expected engagement, lead generations and conversions as well. So, let us have a look at those tips-
Tips to learn How to Buy Views on YouTube
1) Making The Title Interesting And Catchy
When the viewers scroll through the videos on YouTube, what they look for to open up the right video to watch. It is the title of the video. The title of the video should be such that it can attract the viewers and can make them open up the video and watch it fully.
Of course, the video that you are posting should also be interesting and engaging that can maintain the thrill of the viewers watching the video. The YouTube algorithm works in a significant way as it brings in the videos in front of viewers based on the videos that they have already seen before.
So, try to have research on the type of videos and video titles people are getting attracted to more. Depending on this, you can come up with a video and its title created in such an interesting way.
2) Keep It Short
Today, viewers are not much into watching long duration videos. Of course, there are some of the videos that are long in duration but still people watch it, but these must have reached out a level where viewers can't hold themselves from watching it.
For example, a web series! If the first episode of the web series was already a super hit, the viewers would surely fall for the next episodes also. But to attain such fame, you need first to attract the viewers on your first video. One of the best tricks can be to make the video short and attractive.
3) Share It On Social Media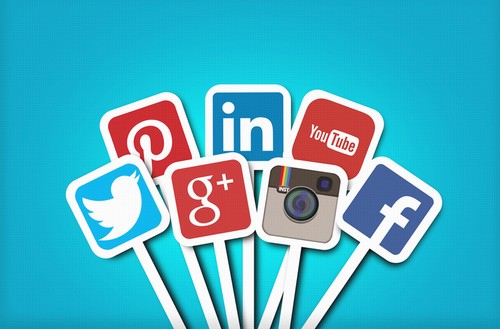 One of the major routes to get famous today is through social media. You can simply create a page on the social media platforms such as Facebook or Instagram or many other options and start posting the YouTube link of your video and share it.
Make use of various hashtags depending upon the topic that you are talking about in the video. You can also make use of the Facebook tools to target the right kind of audience so that the potential viewers have watched the video and can view it on your YouTube channel.
Once you incorporate these practices, you are ready to buy views on YouTube-
How to Buy Views On YouTube
Though the organic views are the best options that are profitable for your profile, it is quite time consuming, and hence a number of people also prefer to take up some other ways to get the views on the videos.
One such potential way is to buy the views. It is quite convenient to learn about how to buy views on YouTube, and can the methods can be completed in just a few minutes.
Not to mention that these views will help you increase your organic views as well because your real visitors will consider your channel as the popular one.
So, why wouldn't anyone want to have these views, right? We are going to talk about how to buy views on YouTube.-
Tips For Letting You Know How To Buy Views On YouTube
Well, YouTube is undoubtedly one of the most popular platforms that people often tend to use. Well, in that case, we are always here to extend our helping hand. You need to follow the tips that we have for you here.
1) Do The Homework
If there is one thing that is important when it comes to YouTube views, then it would have to be the research that you do. There is no doubt about the fact that without proper research, you will not be able to find the perfect way of buying the views on YouTube.
Well, this is something that you always have to keep in mind if you want to know how to buy views on YouTube.
2) Choose Someone You Can Trust
Well, there is no doubt about the fact that the internet is filled with different options that can be used to make sure that the videos get the views. However, only a few of these options are the ones that will be able to fulfill the demands that you have.
Most of the time, the providers tend to make a lot of promises and then don't deliver them in the best way. So, you end up losing a lot of money, and you don't get the views as well.
So, you always need to choose someone that you can trust to get the best results.
Know some of the best sites to buy YouTube Views
Let us now have a look at some of the most popular sites that will help you get views on your YouTube videos-
1) Famoid

Famoid is one of the best sites that most of the guides on how to buy views on YouTube suggest is this one. It can be quite helpful for you in promoting your business via YouTube.
So many artists, industry leaders, companies, directors, etc., have been preferably using it to get more views on their channels.
2) QQTube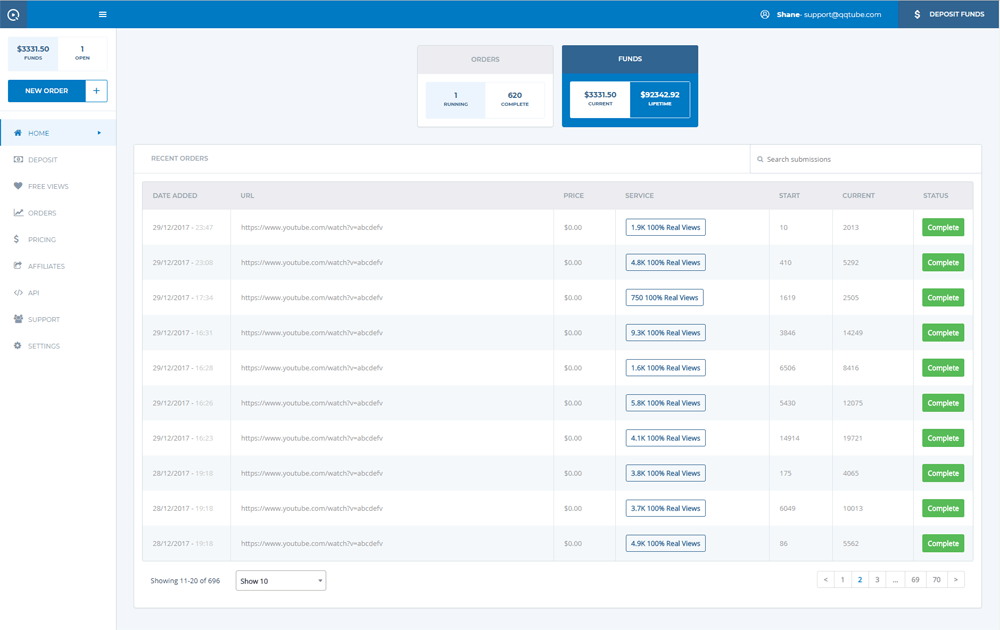 QQTube is known for delivering original views on YouTube channels. They can offer you views as per your specific needs.
They are quite helpful in enhancing the potential of your videos to go viral. So, if you are looking to master how to buy views on YouTube, this site would be an advantageous option for you.
3) Follower Packages

Again a very popular site that can help you buy likes for a wide variety of Social Media portals. It is useful in offering personalized services for YouTube channel owners.
Follower packages is also entirely secure for the transactions via its SSL checkout option.
4) GetFans.io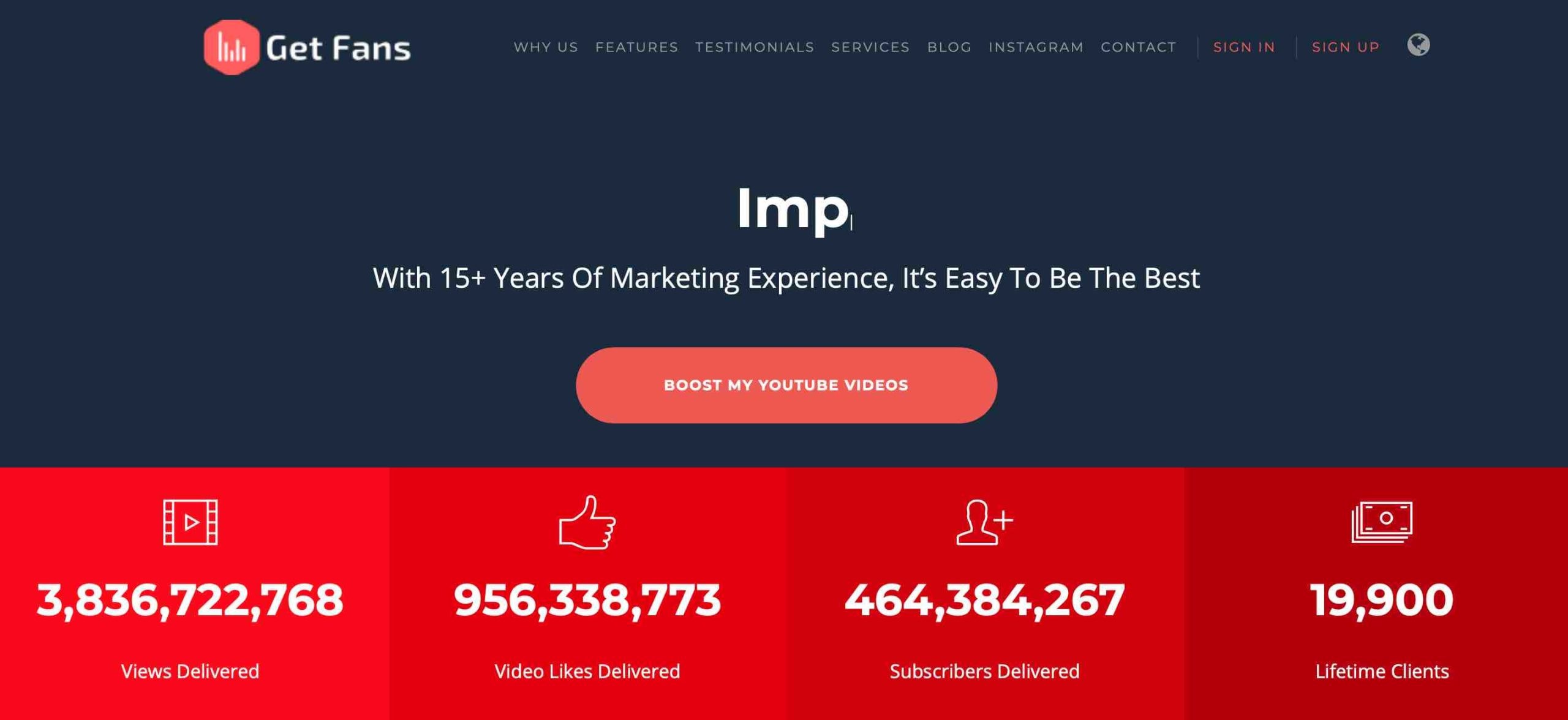 If you want to boost your YouTube channels, this site can be highly useful for you. It will not only increase your YouTube views but will also enable your business to get noticed in front of relevant audiences.
There are many other sites on the web that can help you learn how to buy views on YouTube by following a few simple steps.
However, you need not compromise on the prices, as low-cost YouTube buyer services can be via fake accounts that can be disadvantageous for you.
Conclusion
So, that is all that we have for you here today.
We hope aforestated tips would help you understand how to buy views on YouTube to promote your account in a productive and result-driven manner.
Want to know more about YouTube marketing? Feel free to share your queries with us in the comments.