If you have an interest in knowing how to advertise your YouTube channel, then this can be the perfect platform for you. We are going to discuss whatever you need to know about promoting your channel on YouTube. Stay tuned if you want to have all the information about promoting your own channel on the platform of YouTube.
Have you ever wondered what the world of social media would be without having YouTube? That would be a boring world for sure. Most of the times, when we are bored and don't have anything to do, YouTube is just like the savior for us.
Well, to be honest, about 6 people out of every 10 like watching the videos online rather than just going for the television. So, there is no doubt about the fact that YouTube will be a tool that is very important to us.
YouTube is not just a search engine for entertainment purposes. Nowadays, businesses are targeting this video-search engine in order to promote their video channels to let people know about their brands. Well, why shouldn't they?
 After all, this platform will help their business to build in online presence in the world of web. However, the problem lies in the views as it is not that easy to make people watch your videos. There are thousands of channels on YouTube. So, how can you make sure that people choose yours?
Well, this is why you need to know how to advertise your channel on YouTube. You wouldn't have to worry as we are here to help you out with everything.
First thing first, you can run different types of YouTube Ads, based upon your specific requirements. Below, you can have a look at the different types of Ads that are available for you to run on YouTube-
Types of YouTube Ads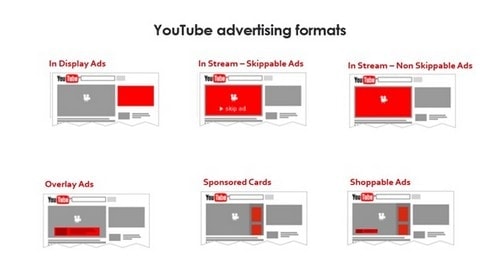 Display Ads
Overlay Ads
Skippable Video Ads
Non Skippable Video Ads
Bumper Ads
Sponsored Ads
Let us now understand different steps that will help you run ads on YouTube-
Steps to run YouTube Ads
Create your Google AdWords Account and link that to your YouTube Channel
Then do the general settings for your YouTube Ad. Here you will be setting your budget, plus, you can also customize the bidding based upon your advertising needs
Next step revolves around setting location as per the demographics where you want to run your Ad
Upload your YouTube video now
Now, you need to do some advanced settings in which you will be choosing the days and time of the day when you want your ad to get displayed in front of your target audiences
You can also do device targeting in next step. Here, you will be allowed to choose the devices that you want to target with your YouTube Ad campaign
This step revolves around choosing age, topics, gender, sorts of specific details that will turn your ad more targeted and conversion driven
Finally, you need to choose the keywords that you want to target to meet more and more number of potential customers
Once, you follow these steps, you are ready to run ads on YouTube. We are also incorporating some awesome tips for you that will help you learn how to advertise on YouTube like a pro. So, not ado, let us delve into YouTube Advertising Tips-
5 Tips To Help You Advertise Your YouTube Channel
Help is always here for those who need it. With the help of these tips that are mentioned below, you will be able to promote and advertise your YouTube channel to the millions of people on the platform. Stay tuned.
1) Have Engaging Titles For Your Videos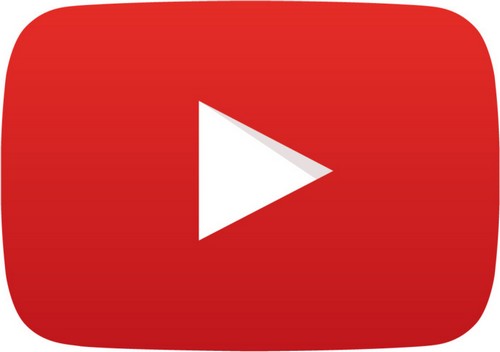 When you want to get an audience on YouTube, you need to make sure that your content is proper. How are you going to do that? Since YouTube is all about the videos, you need to make sure that people are attracted to them. Having engaging titles will ensure that people click on the videos to watch them.
So, are your titles enough engaging to make people interested? If not, then you better start working for that. But how on earth will you create engaging titles? Well, the titles on the platform that have the most clicks are the ones that are relatively shorter. That will be one of the best ways to make sure that people don't get bored with the headline itself.
 Make sure that you write short titles that are easy to understand and provide the information that you are trying to convey. It is one of the best ways to have people click on your videos. Take Buzzfeed, for example. Known to be one of the most famous channels on YouTube, their titles are pretty short and yet are understandable and appealing. We hope that you got the point that we are trying to make in here.
2) Optimize The Content That You Create
Taking inspiration from the first point that we stated, let us focus on it a little bit more. SEO is one of the most important things that you will definitely need for your content on YouTube. You need to make sure that you consider this method because it is going to help you a lot in creating the content that you want to provide the people with.
It can be a bit difficult to understand the algorithms of YouTube as it takes so many items into consideration. What you need to do in here is make sure that you provide maximum information to the people and let them know your message.
The first thing that you can do is focus on the keywords. These keywords are the most important things if you want your channel to have higher ranks in the search results. Make sure that you use the proper keywords on the annotations, tags, descriptions, file names and the headings as well. All the relevant areas in your profiles must be filled with the keywords that matter.
Also, you can make sure that the videos have links to your other social channels and blogs that you have. This way, people will be able to find you everywhere else on the internet.
Ensure that you always ask the viewers to subscribe to your channels as well. Make sure that they get notifications when you upload a video. If you follow these steps carefully, then we are pretty sure that the results will be amazing for your channel.
3) Have An Information Filled Profile
Your profile is another one of the most important things for your media channel on YouTube. Your profile is the place where people will be able to find information about your channel and we cannot stress enough on this fact that you need to keep your profile packed with information.
But how are you going to do that in the first place? The one thing that you can do is customize the page that you have on YouTube.
Make sure that the backgrounds, colors, icons, logos, and everything else are as customized as it can be. Consistent elements on the channels and the websites are very important and you will realize the importance of it after you take the essential step.
Also, you need to make sure that the video titles and the descriptions that you provide on your channels are filled with information that will be appealing and engaging to the people. Keyword research is very important for that as it will make sure that the ranking of your page is improved in the best way possible.
Again, both your YouTube channel and individual video titles should be descriptive and optimized for search. Conduct keyword research to help your page improve its chances of ranking.
You could also ensure that people are able to reach you easily. This is another piece of information that is very essential if you want to have the best results.
Providing the links to your contact and the websites is also very important. This way, people can easily reach you if they have any sort of question or query regarding the products and the services that you are offering. Make sure that to emphasize this aspect for the best results.
4) Access The Power Of Thumbnails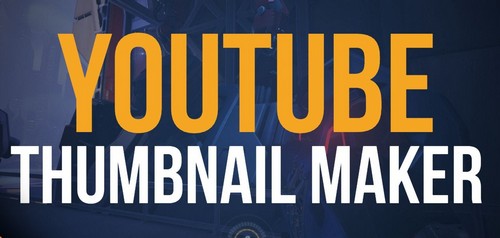 If you have been on YouTube for a long time, then you probably know what thumbnails are. For those who don't have an idea yet, thumbnails are the little images that you get on the videos that are shared on the channels of YouTube. These thumbnails are the preview of the videos that will be shown on the channel. They are sort of like the default images that are embedded on the videos.
If you want people to notice your videos, then you need to make sure that your thumbnails are better than the rest. Now, how can someone do that? Well, first of all, they need to make sure that their thumbnails are clear and large. Selecting high-quality images for thumbnails is the best way to ensure that. This way, the viewers will have an idea what the video is all about.
Also, these thumbnails need to be the accurate representatives of the content that is to be shown on the channels. So, that way, you can make sure that they are properly tied to the brand that you have. This is one of the most important things that you need to take care of.
Making sure that the thumbnails are appealing and compelling is very important. Provide close-ups of the faces, have bright backgrounds, and get text overlays that are easy to read. You will see the best results for sure.
5) Run An Ad Campaign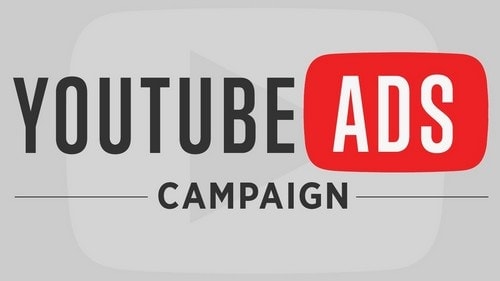 One of the best ways to advertise your YouTube channel is to make sure that you have proper ad campaigns for that. Define the goal of the ad campaigns.
Whether you want to have more views or just want to gather many subscribers or whether you just want to create awareness for the brand. Ad campaigns are really very important if you want to advertise your YouTube channel.
Conclusion
So, these are some of the tips that will definitely come in handy when you want to advertise your YouTube channel.
Follow these to have the best of the results.
What do you want to achieve from your YouTube Advertisement? Share with us in the comments.