When you wish to buy something, be it a mobile, laptop, trendy apparel or even a book, what's the first thing you do?
Well, a few years back the answer could have been simply "Going to the relevant product retail store, and picking one". However, in the modern digital era, the answer would be a little different.
Now, you would probably say that "I would search on Google or Yahoo, and check for price differences and customer reviews". Bingo! You are spot on!
Let's learn about a couple of studies that reveals the behavioural pattern of Indian consumers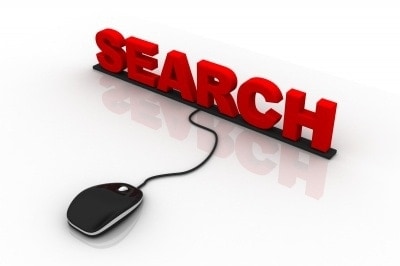 Consumers and their Buying Behaviour in India
In recent times Google India's Tech Shopper report shows that 40 percent Indian consumers do online research before making a buying decision.
The study was conducted in 12 cities across India, and 3,677 people in the age group between 18 to 44 years participated in it. The same research reveals that 7 out of 10 consumers know exactly which brand they want to buy through online research. It means 70 percent consumers are pretty sure about what to look for during their internet research.
A striking data that came out during the research was the number of online purchase-related researchers in Tier II cities such as Bhubaneswar, Kanpur, Kochi and Vadodora. As much as 83 percent online researchers belong to these cities!
Another crucial and interesting aspect of this research shows that 46 percent respondents do online research using their mobile internet. In addition to this, many respondents also stated that when doing online research, they came to know about new products. Subsequently, more than 57 percent of them changed their mind about the brand or model they wanted to buy. Such insightful data is an indicator of the fact that Indian consumers are conscious about their needs and they also know how to go about it.
Some More Insight
According to a study conducted by the Boston Consulting Group, there would be approximately 330 million internet users in India by 2016. Out of this, a significant number of people would go digital for doing online research and making purchases.
In some specific product categories the digital influence is even more evident such as consumer electronics and appliances. Around 40 to 60 percent buyers have internet access, and they use it for carrying out product research and price comparison. The primary reasons are convenience of browsing from home or office and lucrative online discount offers from various brands.
This trend is expected to grow further up with the introduction of advanced mobile communication technologies in the future such as 4G and 5G. With the help of these lightning fast networks, consumers will have even better navigation experience.
So, keep doing your research online as you are likely to get much better deals on the digital platform rather than trudging along the brick-and-mortar stores.
This is a guest post by Mr M Mohan, who is a passionate blogger and loves to contribute to other blogs in the marketing niche. His website is www.akosha.com and it is an excellent "out of the box idea" to address customer complaints. The customer complaints are escalated to the top management, and if not resolved, a consumer forum complaint is launched. Do check it out. An Interesting concept.
Liked this post? Check out these detailed articles on
Topic of Digital Marketing
Alternatively, check out the Marketing91 Academy, which provides you access to 10+ marketing courses and 100s of Case studies.