The concept of Brand Classification can be defined as the brand's frame of reference and the foundation of its positioning. It determines the points of parity the brand has to meet in order to be considered a legitimate player, and highlight opportunities to differentiate from the competitor's brands in the market.
13 Types of Brand Classification
1)  Personal brand
This type of brand in the list of Brand Classification is also known as an individual brand. The brand a person builds around themselves and normally to enhance their career opportunities in the market. Often associated with how people portray and market themselves via media and promotional activities. The jury is out on whether this should be called a form of the brand because whilst it may be a way to add value, it often lacks a business model to commercialize the overall strategy.
2) Product brand
Elevating the perceptions of commodities and goods offered by the company so that they are associated with the ideas and emotions of the customers that exceed the functional nature of the capabilities. Consumer packaged goods brands otherwise known as fast-moving consumer goods brands (FMCG), are a specific application to this type Brand Classification.
3)  Service brand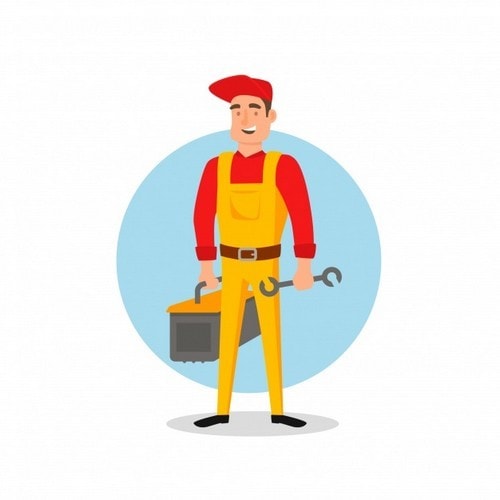 Similar to product brands, but it involves adding perceived value to the services as well. It is quite difficult in some ways than developing a product brand because the offering itself is less tangible in nature. Useful in areas such as professional services it enables the marketers to avoid competing for skill v/s the skill that is hard to prove and often revolves around a price argument by associating their brand with emotions of the customer.
4) Corporate brand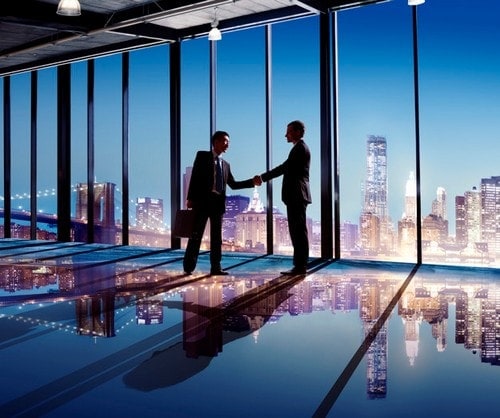 It is also known as the organizational brand and David Aaker puts it very well: "The corporate brand defines the firm that will deliver and stand behind the offering that the target customer will buy and use." The reassurance that provides for customers comes from the fact that a corporate brand will potentially have a rich legacy, assets and capabilities, people, values, and priorities, a local or global frame of reference, citizenship programs, and a performance record in its overall approach and business processes.
5) Investor brand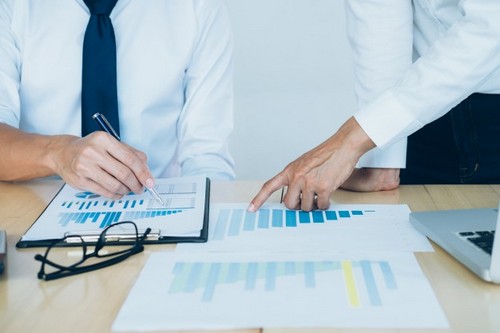 Normally this type of Brand Classification is applied to publicly listed brands and to the investor relations functions. It positions the listed entity as an investment and as a performance stock, blending financials and strategy with aspects such as value proposition, purpose, and, increasingly, wider reputation via the facet of Corporate Social Responsibility. As Mike Tisdall will tell you, a strong investor brand delivers share price resilience and an informed understanding of value in the market.
6) NGO (Non-Governmental Organization) or Non-Profit brand
This sector specifically shifts gears looking for value models beyond just fundraising to drive social missions in the fraternity of business. This Brand Classification is not accepted by some in the non-profit communities because it is seen as selling out.
7) Public brand
It is also known as government branding and many would argue that you cannot brand something that doesn't have consumer choice and a competitive model attached to it in its overall nature. That is not to say that you cannot use the disciplines and methodologies of brand strategy to add to stakeholders' understanding and trust of government entities in the industry. That's why I talk about the need for public entities to develop trademarks rather than brands.
8) Activist brand
It is also known as a purpose brand. This type of Brand Classification is synonymous with a cause or purpose to the point where the alignment defines its distinctiveness in the minds of consumers and market as a whole. Classic examples are Body Shop, which has been heavily defined by its anti-animal-cruelty stand; and Benetton, which confronts bigotry and global issues with an intensity that has made it both hated and admired in the industry.
9) Ethical brand
It is used in two ways. The first as a description of how brands work, specifically the practices they use and the commitments they demonstrate in areas such as worker safety, fulfilling CSR, and more defining that a brand is ethical or it is not?. Secondly, it denotes the quality marquees that consumers look for in terms and attributes of reassurance that the brands they choose are responsible. Perhaps the most successful and famous example of such a brand is Fairtrade.
10) Celebrity brand
It can be defined and classified as to how the famous personalities commercialize their high profile status using combinations of social media delivered content, appearances, products promotions, and gossip columns to retain the interest of their followers. The business model for this has evolved from appearances in product promotion ads and now takes a range of forms such as licensing, brand endorsements, brand ambassador roles and increase brand association through various placements.
11) Ingredient brand
The component brand that adds to the value of another brand because of what it brings is known as the Ingredient brand. Famous examples include Intel and Teflon. Compared with OEM offerings in the manufacturing sector where a component is a white label and simply forms an integral part of the supply chain, ingredient brands are the featured elements that add to the overall value proposition of the product. A key reason for this is that they market themselves to consumers as elements to look for and consider when making a purchase decision.
12) Global brand
The global brands are easily recognized and widely dispersed all over the world. They epitomize household names and their business model is based on the aspects of familiarity, availability, and stability although the consistency that once characterized their offerings, and ruled their operating models is now increasingly under threat as they find themselves making changes, subtle and otherwise, to meet the cultural tastes and expectations of people in different regions of their operations.
13)  Luxury brand
Prestige and luxury brands that deliver social status and endorsement to the consumer are quite famous amongst the specific segment of the society. Luxury brands must negotiate the fine line between exclusivity and reality in nature of their offerings. They do this through the factors of quality, association, and story. These brands have perfected the delivery of image and aspiration to their markets, yet they remain vulnerable in nature to shifts in perception and consumer confidence and they are under increasing pressure from "affordable luxury" brands available to the customers.
10 Different Brand Colors And What They Stand For
5 Characteristics Of A Successful Brand
All Tutorials on Branding