Whenever a customer enters your showroom or your website, he has customer several expectations from your business, even though he might be walking in for the first time. It might be a restaurant, a service centre, or a garage, whatever business you are in, you have to match customer expectations.
The customer has these expectations because from the day he gained his senses, brands have been promising him one thing or another.
Adidas promises that they will make you feel like you are walking in air.
Maggi promises that it will give you noodles in 2 minutes.
All automobiles promise that you will get fantastic service and you will relax while driving (no matter how much traffic there is).
These promises have built inherent customer expectations. So much so that a customer might expect service like luxury hotels at a petrol pump. So what are the few customer expectations which customer has from your business?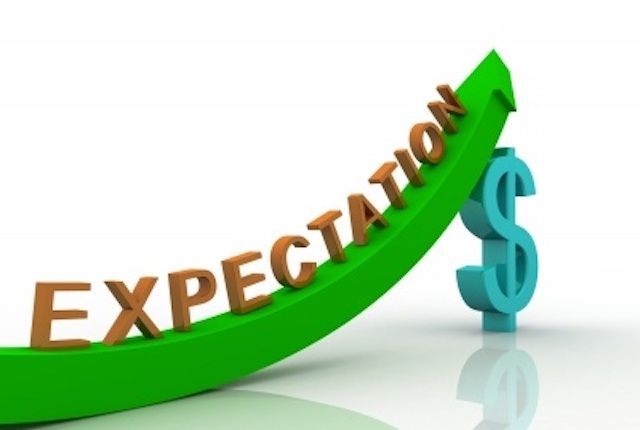 1) Customer expectation is that you be knowledgeable
Yes, that's you the owner! This point is not too difficult to cover. A customer by default expects that you will be knowledgeable about your business as well as the industry you are in.
In fact, in industries like real estate, the customer can touch any topic and you need to be knowledgeable to show him what a smart person you are.
Having knowledge builds trust. And it tells the customer that he can rely on a knowledgeable person like you.
2) Customer expectation is good and fast service
– The customer might be as patient as a monk in real life, but when he is at your business centre expect him to impatient. All customers expect good and more importantly fast service nowadays.
This gets a bit difficult to implement because giving good and fast service depends on a lot of factors and variables. However, if you are ready to accept this challenge, then this single point (giving efficient business) can get you a lot of repeat customers.
3) Customer expectation is to get high-quality products
If you are a distributor then this is not in your hands. It is in the hands of the manufacturing company. If you are distributing air conditioners for example, when the customer comes to buy the machine from you, customers expectation is that the machine give optimum cooling and works at least for 3 to 4 years.
The same works for any consumer durable product. In FMCG, the customer expects the food product to taste good and be consistent. So if you are a distributor and the company is not matching the above qualities, then you better shift the brand you are distributing.
For companies – the above statement is a warning sign for you. If as a manufacturer you do not maintain high quality, then expect your channel partners and your customers to leave your brand swiftly. A customer as well as a channel partner expects good quality products and services from you. And you can't avoid such a customer expectation without losing substantial amount of business.
4) Customer expectation is for you to be present at his disposal
The customer expects that you will contact him first. Why do credit card companies keep calling customers? It is because when he changes his mind about credit cards, they are the first companies to contact him. Same goes for insurance agents. If they are not pushy, you will not remember them when you want to buy insurance.
For staying in contact with the customer, the concept of relationship management was established and it has really caught on in the last few years. There are various ways that you can stay in contact with the customer. The following can be used
Birthday reminders
Anniversary reminders
Offer emails
Sms marketing
Social media marketing
And others
Another point to consider here is that the customer loves being in the priority list. That's why banks have priority customers. If you recognise that there are a batch of customers who like priority service, then that is a service product right in your hands which can generate revenue for your company. Hire a relationship manager who can do the work of being in touch with customers and you gave a way to match customer expectation.
4) Customer expectation is trained staff
This goes out specially for all showroom owners out there. You need to have trained staff. Any business that has the staff interacting with the end customer, needs to have staff who are technically sound and have the necessary manners to present themselves on front of the customer, convince the customer and help him make the purchase decision.
Service companies should have a mandatory training session as frequently as necessary. When your staff is not upto customer expectations, you won't even know or understand why business is not coming at your doorstep.
5) Customer expectation is for you to be competitive
Today, any industry has a minimum of 3-4 competitors. Some within a specific geographical location. Dont be surprised when you hear the statement that the customer expects you to be competitive. With online commerce hitting the roof, and businesses becoming more saturated, the customer can know the prices and the offers at the touch of a button. What is it that YOU can offer better so that the customer remains with you?
Being competitive means that you will have better ideas up your sleeve and you will implement them better. Being competitive also means that you will probably be giving the customer better service then any of the competitors in your area. Competition is always good for business. It attracts the customers attention and at the same time, it keeps you on your toes. However, if you are on the bottom of the competitors list, then it is bad news for you. Competition is good if you are at the top. And thats what the customer expects from you. To be at the top of your competitive game.
6) Customer expectation is for you to be there long term
In business, the maximum margins are made with customer retention and not acquisition. If your customer is happy with you, and he gets the service he wants, he will be the first one to wish a long life for your business. This is because he gets whatever he needs very easily from you. This same customer then spreads the word around about your business. He wants others to check you out and he wants others to know that his recommendation was right.
Like you, even the customer likes to have a long term relation with business. This causes less hassle and over time builds a trust which gets easier results for both parties involved. If the customer is purchasing from you for 5 years, he just relies on you for price because he knows he will get the service later on. It is now your responsibility to ensure that this loyal customer is getting the best of service and the best of prices from you. Remember this – The more loyal a customer, the more customers he will bring, and the more he will bless your business.
The above 6 customer expectations are basic and not too advanced. They are applicable to any industry and to any business.
Liked this post? Check out these detailed articles on
Topic of Customer Management
Alternatively, check out the Marketing91 Academy, which provides you access to 10+ marketing courses and 100s of Case studies.