Imagine sitting in a room with some people! A new TV show, that has not yet been broadcast, is presented in front of you. You are asked to share your honest opinions and perspectives with others. It's like participating in a group discussion and you can freely share your experience, feelings, appreciation or criticism for the product under discussion. An above all, you get paid for it or get exciting gifts! What kind of discussion would that be?
What is a focus group?
The group mentioned above is known as the Focus Group. Focus group is a group of 8 to 10 individuals, preferably all from the same background or sharing similar interests, who have been called upon to take part in this method of Market Research.
Focus Group is a method of market research where a group of people discuss, answer questions and freely exchange opinions about a product in the presence of a moderator. People participating in a group belong to the same market segment.
Moderator gives direction to the discussion by asking relevant questions and eliciting responses. Typically the discussion and responses sought are about a product that is yet to be launched aiming to find out potential consumers' attitude and reactions about the same.
Example of a Focus Group
Let's understand the Focus Group method of Market Research with the help of this example:
A leading soft beverages company wants to launch a new flavour in the market. Its target market is college students between the ages of 17 to 20 years. How can it anticipate the market response to its new drink? One of the ways to do so is by conducting focus group research.
Can Focus Group provide better market insights?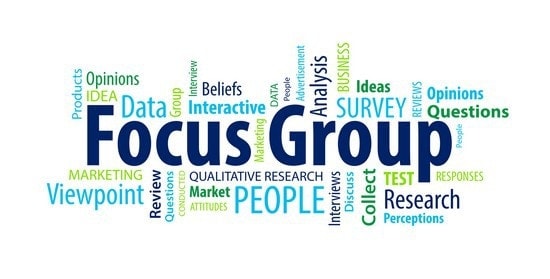 What is the difference between market intelligence provided by market survey and Focus Group discussion? The market survey requires people to just give yes or no or such very simple responses and can cover a larger sample in the market segment of the market.
Then, why focus group?  Because market survey gives the answer as to 'What' whereas Focus Group throws light on 'Why'. Through detailed responses, psyche and choices of the target market, as well as factors determining its choices, can be identified.
Thus in our example above,  a group of 8 to 10 college students is assembled and two to three different drinks (without labels, of course!) are presented in front of them. They taste each and the discussion ensues. They respond to the questions of the moderator like which one did they like more or not at all; why; for how much would they buy; which price band is absolutely unacceptable for them etc.
A deeper look into the consumers' mindset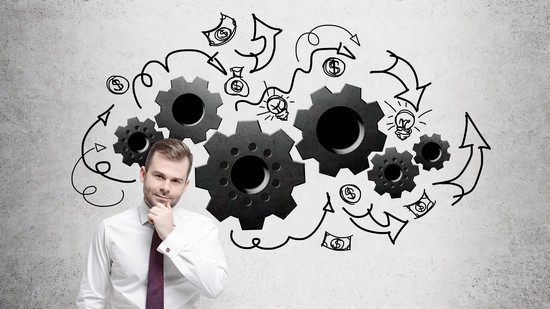 Hence, the focus group discussion mentioned above will be fruitful when the company gets some strategic marketing inputs such as the preferred price band of the target market is from $ 1 to $ 1.50. Anything beyond $1.50 and they don't want it. Similarly, they want the packaging to be sturdier as they are continuously on the move or are busy doing something while sipping their drink.
Here, the market survey would have only given answers of 'Yes' or 'No' to questions like 'Are you happy with the packaging?' or' 'Would you prefer a particular packaging material?' whereas through Focus Group discussion, the company has got a new insight that being busy and on the move, young consumers don't like the fragile packaging. This knowledge can be a new weapon in the marketing arsenal of that soft beverages company.
How are participants chosen?
Participants in a focus group are chosen from the target market of the particular product sought to be launched. Within that target market, they represent both men and women of different age and income groups, various social backgrounds.
Focus Group Discussions are held in various cities. Nowadays, there are many Online Focus Group discussions are also taking place. The participants often register or apply for such discussions and are given some cash prize or gift as a token of appreciation.
There are many market research companies in the US like Swagbucks, 20/20 Panel, Adler Weiner Research with whom the interested candidates may register. Depending upon the suitability criteria of the market research, they will be called to participate.
Advantages of Focused Group Discussions
It's a qualitative market research tool against the quantitative ones like Surveys and Questionnaires. Hence, it generates more elaborate responses.
It provides very useful market insights to the company as many new facts about consumers' perception about the product, their expectations, their reaction to the slogans, advertisements can be uncovered.
It provides the opportunity with the ability to observe how the target market thinks, feels, behaves in person when the company's marketing personnel are observing the discussions through the two-way mirror.
Disadvantages of Focused Group Discussions
Like any group discussion, a risk of groupthink is present here also. Members may hesitate to express their honest opinions especially when they are diametrically opposite to that of the group's.
They may become conscious when they become aware of the presence of company personnel. This may deter them to express negative remarks about the product, even if genuine.
A strong participant or two may influence the thought process, direction of the discussion and eventually the opinions of other participants. Sometimes, a moderator may also exert undue influence over the discussion by frequent, unnecessary interventions.
The sample size is generally too small. Limiting the size to 8 to 10 or sometimes lesser number of members than that is crucial for the discussion to be fruitful.
The smaller number of discussion group members is too insignificant to pass as the perceptions of the entire target market segment. Hence, multiple discussions must be held at regular intervals in different cities to gauge wider customer responses.
Despite limitations, Focus Group Discussions are emerging as a popular and effective market research tools to gain qualitative data about the tastes, preferences of the target market and in-depth insight into the consumers' psyche.