Category Management is a core process of retailing business. The categorization of products is important to run a business smoothly and without confusion. The categorization of similar products also helps in the display of products. Therefore, whether you are a management student or starting your career in sales or management, you must learn about the concept of category management.
Category management is a concept in which different categories of products are managed and organized for procurement and retail purpose. Products of one category are a perfect substitute for one another and work as options for customers.
For example, the category of bathing soaps consists of bathing soaps of different companies, with different properties, and at different prices. That means a customer gets different options to choose a bathing soap for himself based on his budget and requirement.
Category management is also important for procurement and selling purposes. Businesses can deal with each product category as a small business unit. Having a different category, a category manager can decide profitability and turnover from each category. In addition to this, using category management, a category manager can come up with unique strategies to increase the sales of products of a different category.
Category management also improves the relationship between a retailer and a supplier. Both parties share information about the demand and sales of products and work together to build the business.
A supplier is expected to share a new category of products, which will help in enhancing the business, whereas a retailer is expected to provide input to the supplier based on the demand of customers.
The categorization of products is done differently in different businesses. For example, one shoe business might categorize the shoes in ladies, kids, and Men categories, and others might categorize the shoes in casual, formal, sports categories.
Sometimes, businesses classify their products based on the brand of products. From the previous example, rather than categorizing products in Kids, women, and men section, a retailer can also category them based on the brand such as Puma, Adidas, Nike, Woodland, Skechers, etc.
Role of a category manager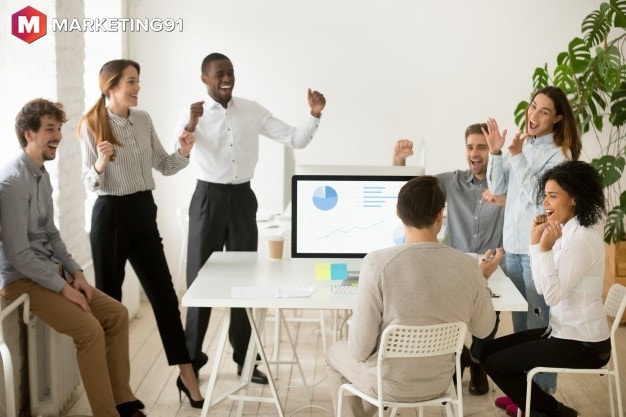 In small businesses, the job profile of a category manager is not very popular, but in the large business, the role of category management becomes crucial.
The followings are the roles and responsibilities of a category manager.
1. Preparing the list of the products of a particular category
It is an essential responsibility of a category manager to make the list of products and to add and delete products in the category based on their sales performance.
2. Handling sales team
It is also a responsibility of a category manager to manage the sales team and to guide them to boost the sales of a specific product. A category manager is required to keep updated about how a product is performing and make efforts to increase the sales so that stock clears on a timely basis.
3. Managing inventory
A category manager keeps checking on the sales of different products in the store. Place an order with the supplier when the stock of a product goes below a certain number so that sales don't get interrupted, and generates maximum profit.
4. Preparing selling strategies
A category manager makes sales strategies for the sales of products of different categories and also helps the sales team in implementing those strategies.
5. Prepare capital budget plan and expense management plan
A Category manager has the responsibility of choosing the different products for a category of products.
Therefore, it becomes a part of the job role of the category manager to prepare a capital budget plan and also prepare an expense management plan.
6. Implement promotional strategies
A category manager makes and implements promotional strategies for different categories of products. Promotional strategies are used to boost the sales to clear inventory stock or to establish the customer base of a new product in the market.
7. Making changes in the product line of a category of products
A product manager keeps track of the market trends and also the demand of the customers. Based on that information, he makes changes in the product line. For example, the need for gift items like chocolate and wine increases in the festive season.
Therefore, a category manager makes sure that there are enough varieties of these products available in the store to meet the demand of customers.
8. Learn about the customers' requirements
A category manager is required to stay updated about the needs of customers. This information can be used to update the product line.
9. Negotiate prices with vendors as well as customers
The primary role of a category manager to generate maximum profit for the business. Therefore, he is required to negotiate prices with the vendors to obtain products at lower rates. On the other hand, sometimes, he is also expected to negotiate the price of a product with customers, to sell them at a profit without disappointing customers.
10. Respond to customers' queries
A category manager is also responsible for responding to the questions of customers. For example, if a store is selling olive oils at two different prices, then a customer might want to know the benefits of one olive oil over the other. A category manager should always be ready to deal with such queries.
Category management process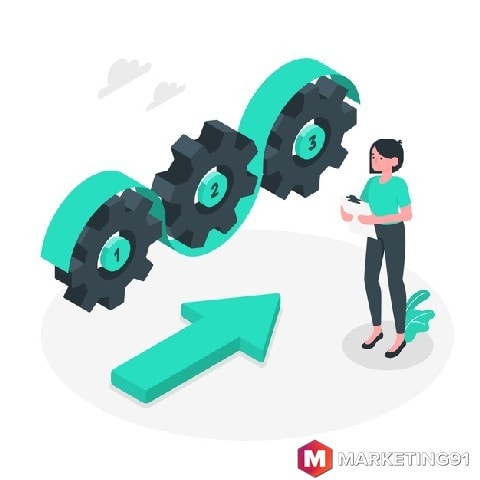 There are a total of seven steps in the category management process. Let us learn about them one by one.
1. Specifying the category of products
The first step in category management is to define the category of products. Depending on the size of the business, there can be different numbers of categories of products sold in the store.
2. Access the role of the category
The next step is to determine the role of the category. It will help you in deciding arranging products in the store.
3. Analyzing the current performance
The next step of category management is to analyze the performance of current products. This will help you to eliminate a particular category of products or to add new products that are in demand to the category.
4. Defining Objectives and targets for a category
Once you have decided on the categories and the products of the categories. You are required to determine the targets for each category. You can't determine the same target for each category. Because the performance of each category gets affected by the change in the season and the demand.
5. Preparing strategies for the whole store
Prepare a strategy for the overall store. You can target your strategy at achieving more sales or attracting more customers.
6. Preparing specific strategies to boost the sales of individual products
Once you have decided strategy for the whole store. Next, you are required to develop a particular strategy to boost the sales of certain products.
7. Implementations of strategy
Discuss your strategy with your staff. Make them understand your purpose in implementing that strategy. Supervise them while they perform their duty and help them if they need your help while implementing the strategy.
8. Review the performance
Last but not least step of the category management process is the review of performance. Reviewing performance is an important step. This step will help you determine whether your plan was successful or not. Moreover, you can also take a lesson for your future strategies.
Benefits of Category management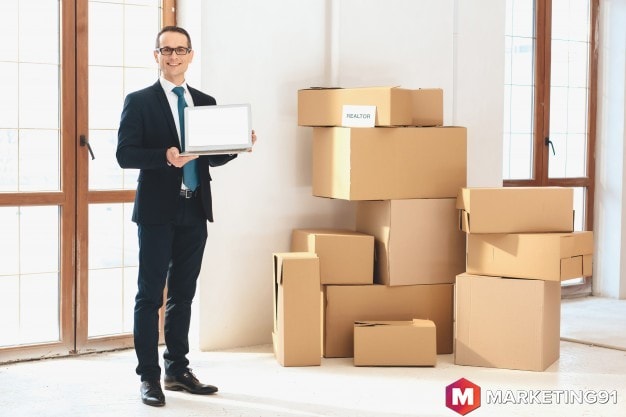 1. Improves the relationship with suppliers
The first benefit of category management is that it helps in creating understanding between a supplier and a retailer. Without category management, both work for individual benefit concerning the other.
But with the help of category management, both share essential information such as the demand for products, supply in the market, competitors' strategic plans. Plans are prepared to boost sales using this information, which benefits both suppliers as well as retailers.
2. Increased revenue generation
With the help of category management, category manager learns about the performing and non-performing products. Using this information, he adds or deletes products from a category, which helps in boosting the revenue generation.
3. Satisfied customers
Customers like to shop from a store where they can find everything easily. Moreover, it is annoying for them if a store does not provide products in trend. Therefore, with the help of category management latest products can be kept in the store.
Proper categorization of products helps customers to find the product that they need quickly and in less time. Therefore, planned category management will help you to satisfy your customers and keep them loyal to your business.
4. Lower risks of investment
Lack of category management leaves a store with vast stacks of inventory of expired products and unavailability of products in demand. With this, you not only lose business and your precious customers but also lose your hard-earned money. Therefore, proper category management is necessary to lower the risks of investment.