This post dives deep into the role of communication in our lives as well as in Business. From the existence and survival of personal life to smooth and successful channelization of the professional world, communication is pivotal in different facets of human life.
Communication is an integral part of any organization's teamwork. It vocally transmits all views and thoughts from one employee to the other.
All leadership forms also encourage effective communication between the leaders and the various subordinates. An effective communication process helps ensure that the message reaches everyone in the organization and is understood by everyone.
The message should be clear, concise, and subtle with the concerned project to enhance communication. , so let us get started-
What is the role of communication? 
In simple terms, communication is the process through which a message transmits from one person to another.  In every sphere of community organization, communication is essential.
The organization and firms need communication to produce modest goals.
When an employee wants to deliver a message or view, they deliver directly to the team leader without any second thought. This scenario is seen during communication.
In this situation, the role of communication comes into action. Effective communication is essential for every organization. Influential leaders communicate very well among teammates to deliver good ideas.
They communicate with everyone in the organization, including all fellow employees, managers, customers, etc.  It is seen that the communication process is different for different teams. So, the leaders must set different communication channels for each group.
Recent researches have also stated that effective leadership is gained through effective communication in the organization. They work in every aspect of an employee and communicate well for common goals.
Why is understanding the role of communication important?
Effective communication helps in taking the right decision at the right time for the organization's well being.
The message transportation should be courteous with a precise aim for a good understanding of the matter.
A strength-based leader also executes effective communication in their team to make the proceedings better and useful. Leaders motivate all fellow teammates through their persona for a common goal.
And this is not possible without communication. They have to communicate well to promote motivation to others in the team—communication impacts every process of an organization directly or indirectly.
Different Roles of Communication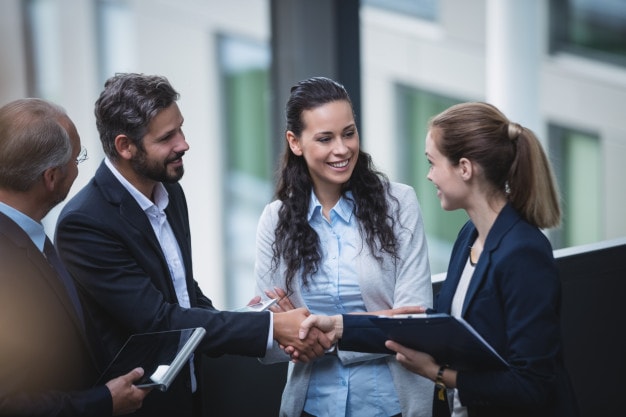 A good leader knows all about the key role of communication.
They communicate well with the organization's members to make them more productive in due course of time.  The following are the essential qualities of the effective communication that are mandatory for any organization:
1. Ensuring Clarity of Message Delivery
All effective communication methods are easy and straightforward. They are subtly clear and concise with the organization's work.
As a leader, you don't be vague about your messages and views.  Communicate well and converse with full clarity to avoid any misconception.  The goals should be set and clear in the mind of every person. The team leaders provide this clarity of goals.
What is the duration of the project? How long will it take to complete? Ask these questions clearly to make the right decisions about the project.   Vague and incomplete communication leads to unproductive stages in the concerned organization.
2. Communication to establish personalization 
To communicate with everyone in the room is a tedious task. But an effective leader knows that everyone is essential in the room and has a voice.
He or she makes a mental note of every employee present in the team for excellent and effective communication.  Getting to know all employees at a personal level instills a different type of confidence in them.  Through effective communication, these employees can deliver their thoughts directly to the leaders or managers.
The acknowledgment of every employee is vital for good communication.
3. Ensuring transparency in work 
Transparency is an essential factor when it comes to executing effective communication.  The leader should have transparency in every work he or she does for an organization. The fellow employees observe every work of the leader with no hindrance.
All employees can observe all working processes due to the leader's transparent feature.
The leaders don't have any hidden agenda. The employees don't have to read under the lines and are all transparent and specific.
The deprivation of transparency leads to uncertain situations in the organization. This causes distrust and anxiety within the organization.
4. Listening to everyone and feedback system 
Communication is a two-way process that has two persons- the message delivering agent and listener.  All information is listened to by the team leaders carefully.
They hold the perspective of each teammate in their process to achieve goals for the organization. Effective communication builds relationships among all fellow employees for better accuracy and conciseness.
Every great leader analyzes the message well before concluding any conclusion.  They lay their emphasis on the analysis of the messages.  All great leaders are accountable for every process they make it deliver.
If they make any mistake, they instantly rectify it before any considerable loss to the organization.  They do so without any exaggerated drama and false humility.
5. Offering the ability to inspire 
It is the most vital element of effective communication. In this, the influential leaders have to inspire their teammates to that level to perform exceptionally well.
The leaders have the vision of success that helps in acquiring the goal for the organization.  It is all up to the leader to communicate and inspire all team members to do well.
All excellent communications stand out from the crowd in all terms. These types of communications make the organization more productive and profitable.
Advantages of Good Communication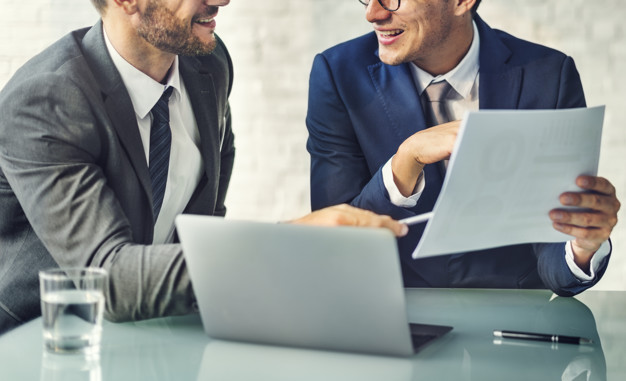 Communication is an integral part of great leadership.  It enhances all work of the organization very well. Let us see the main advantages of effective communication:
Final Thoughts about the Role of Communication!
Effective communication takes a front seat in developing phenomenal business performance for an organization. Whether it's internal or external, effective communication works everywhere to increase efficiency.
Communication comes into play in different aspects of life, be it leadership, listening, motivation, negotiation, or even emotional and spiritual intelligence.
What, according to you, are the most crucial roles of communication?