When you are in the product management function, there are many things you have to take into account. You have to look at the products you competitors are bringing in the market. You have to look at the various technologies available in the market.
But most importantly, as a product manager, you need to know what's selling in the market. Which is the product most in demand, and what is that product doing differently to gain traction in the market. And you will receive in depth information only when you speak to your sales department.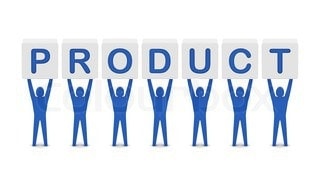 The interesting thing here is that product management and Sales department is always at loggerheads. The reason is simple – if your product fails, it is the sales department which takes the heat. It is vice versa also, in which case the relations between product managers and sales team can be very good as well.
I have seen product managers who listen very intently to what the sales team wants with regards to the product portfolio. And then they do nothing.
And i have seen product managers, who are smart enough to speak to a couple of sales executives, and bring products in the market which have rocked the market totally.
So, the relations between sales and product management is always dynamic. But here are a few reasons that product management needs to give importance to their sales reps.
Insight – As the sales department is involved daily in selling activities, they will have a lot more insight in the demand side of the product. They will be clear in both – technical aspect as well as sales aspect.
What works and what doesn't – Once the product starts selling, the after sales service says a lot about the quality of the product. And this service report is analysed by the sales department as well. Hence, the product management can know from their sales as well as service department about which problems are repetitive and need to be resolved.
Future requirements – Whenever the product management function takes a feedback, it has to involve sales. This is because the sales department will know very well what kind of differentiation is being expected in the market. Off course, the product managers have complete authority to design the product as they see fit. But sales has to be involved for complete feedback.
Overall, customer feedback is important for further product management and development. However, real insight will come when you take feedback from both – Customers as well as your sales department.