Each and every business has its pros and cons. Retail is one such business where your pros are more than cons. The world has shifted from wholesaling to retail in the past decade. We have seen the likes of Wal-Mart and hypercity come up. In India it has been big bazaar and pantaloons as well as croma and Vijay sales which has shown the power of retail in global as well as local level. So what are the things we can learn from a retail business? Let us discuss
1) Location location and location
That is the mantra of retail. A retail business teaches us how location can double or even triple your business. You need to locate your business as per customers convenience. Things like providing parking space as well as other services make the customer stay for long time and thereby purchase more products.  So the next time you are thinking of a business, do think about location.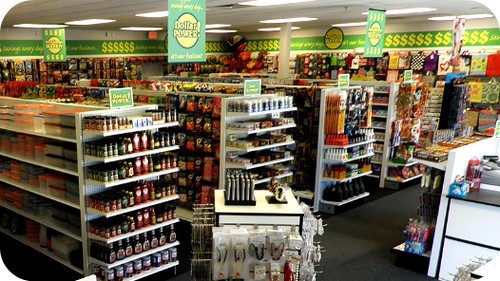 2) Display or presentation
For a retail business the target is to convert any customer who has walked into the store to buy a product. The customer should not leave the store without buying. Thus the important thing is the presentation as well as options in terms of products on offer for the customer. If you go to hyper city or pantaloons you will see that a lot of product variants are on display and are presented to the customer.
This ensures that the customer does not walk out of the showroom and buys something or the other from the showroom. So the next thing to learn from a retail business is to have the proper presentation and give maximum options to your customer.

3) Working capital management
With so much investment going in managing inventory as well as in credit, expertise in working capital management becomes a must. Your working capital may get tied up with delayed payments, excess inventory, interest on overdue, and many other such factors which will result in scarce working capital. Improper management of working capital in a retail business may result in heavy losses.
4) Multi brand management
Although managing multiple brands at once seems simple, making decisions on which brands to support and which brands to ignore is an art which you learn only with experience. Not only are there multiple brands, there are multiple product lines, product length ad Will as a long list of different products which need to be displayed. With so many options at hand, brand management becomes difficult. You Will find many retailers choosing the brands which give maximum profits whereas others will choose the brand with best quality.
5) Inventory management
As said in the above point, if there are so many product and brand variants, which will you stock and which ones Will you keep "on order" basis. Funds for your inventory are coming out of your working capital. So inventory management is the top priority for retailers.
6) Local marketing
One of the key roles of a branch manager in a retail showroom is to do local marketing. This is something which needs to be done at the branch level and the branches need to be empowered to take decisions for local marketing. For example – many shoe chains may advertise at local events.
7) Customer service, satisfaction and delight
Retail means directly facing the customer. This I'd the customer has a problem with your product or your service he will not call you. He might directly step into your showroom and start shouting. But at the same time, customers may become loyal when you give them excellent customer service and keep them satisfied. However your retail showroom can earn more loyalty, respect and profits when the customer is delighted to visit your store. This is what the major brands aim for- customer delight.
8) Customer finance
Customer finance is an interesting way to look at retail. Lately many companies have popped up which provide consumer finance. You as a retailer have to ensure that you have the best consumer finance options available for your customers. Off course, customer finance depends on industry to industry. For example the garments industry runs on advance payment only whereas white goods and industrial goods need consumer finance support.
9) Seasonal products management
In white goods, air coolers and air conditioners are examples of seasonal products. These two products sell in huge quantities during season time which is summer. Similarly in garments, the clothes variety keeps on changing based on which season it is. So you also need to keep an eye on seasonal variation and ensure that you are not leading customers because you do not have the right seasonal product.
Thus, as you can see, there are many pointers to be noted before starting a retail business. These points need to be in place before you start your retail showroom or chain. Each of these points contributed towards building a complete retail showroom.
If you have any questions about retail business, please ask me in the comments below.