Pepsi has launched a new version of its brand campaign called "Rise Up, Baby!", which showcases the determined and fearless nature of youth through compelling stories.
Samantha Ruth Prabhu, an actress and youth icon who inspires women across the country, has joined Pepsi's team of brand ambassadors through the new campaign.
The campaign is focused on inspiring women to break free from societal norms and pursue their passions and beliefs, with the goal of redefining gender roles in society.
The campaign highlights the common situations that Indian women encounter on a daily basis, such as being judged for being unmarried beyond a certain age, facing criticism for working late, or assuming a leadership position. The message describes the various subtle comments and cultural norms that women are forced to confront throughout their lifetime.
The campaign "Rise Up Baby" honors independent women who define their own values and live freely. The campaign's three powerful words encourage these women to march to their own rhythm.
Actress Samantha shared her thoughts on the campaign –
"I strongly believe that women should always follow their hearts, shattering the stereotypes that society has set for us. The campaign, was, therefore, even more special for me as it exemplifies the unshakable and persistent spirit of the women of this generation while inspiring them to wear their quirks on their sleeves. I am truly excited to be associated with Pepsi and cannot wait for fans to get inspired by the campaign and 'Rise Up, Baby!"
Watch the official video of Pepsi
Saumya Rathor, who is the Category Lead for Pepsi Cola at PepsiCo India, made a statement-
"Pepsi has always strived to reflect the synergy of the younger generation. Through our last two campaigns, we aimed to portray the irrepressible spirit of the youth as they rise above societal norms. For this campaign, our focus was to offer an empowering campaign for the woman of India and pay tribute to their unwavering self-belief and self-confidence."
She further added –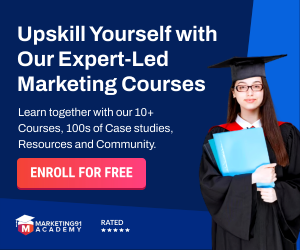 "Samantha Ruth Prabhu is the epitome of the independent, bold, and free-spirited modern Indian women, and therefore resonates perfectly with our positioning of 'Rise UP, Baby!'. We welcome Samantha to the Pepsi family and are extremely thrilled to work with her for many more disruptive campaigns going forward." (IANS)
The campaign is available on Pepsi India's official YouTube channel. It captures the determination of women and encourages them to rise above societal expectations and take charge of their lives.
Pepsi has launched an effort to provide these empowered women a platform to leave their imprint on the world in response to the increasing female power in India. Seeing a company stand up for the independent women of India is really motivating. 
The new Pepsi advertisement will undoubtedly encourage and empower women to defy social expectations and advocate for themselves. We hope to see more efforts like this in the future!
Liked this post? Check out these detailed articles on
Topic of News
Alternatively, check out the Marketing91 Academy, which provides you access to 10+ marketing courses and 100s of Case studies.