Starbucks Japan is getting festive with Halloween around the corner by launching an all-black, goth-inspired Frappuccino and snack. Aptly named the Booooo Frappuccino, this intriguing concoction is a blend of bitter caramel sauce and sweet pumpkin pudding.
Key Takeaways:
Starbucks Japan has introduced Halloween unique treats, including an all-black Frappuccino named "Booooo Frappuccino" with a special blend of bitter caramel and sweet pumpkin.
In addition to the Frappuccino, there's a Halloween Chocolate Cake with a surprise layer of purple blueberry cream, adding a sweet-tart complement to the black cocoa cake.
Although these seasonal treats are only available between October 11 and October 31, they highlight how businesses like Starbucks use festive occasions to create distinct experiences for their customers.
Image courtesy: https://www.instagram.com/starbucks_j/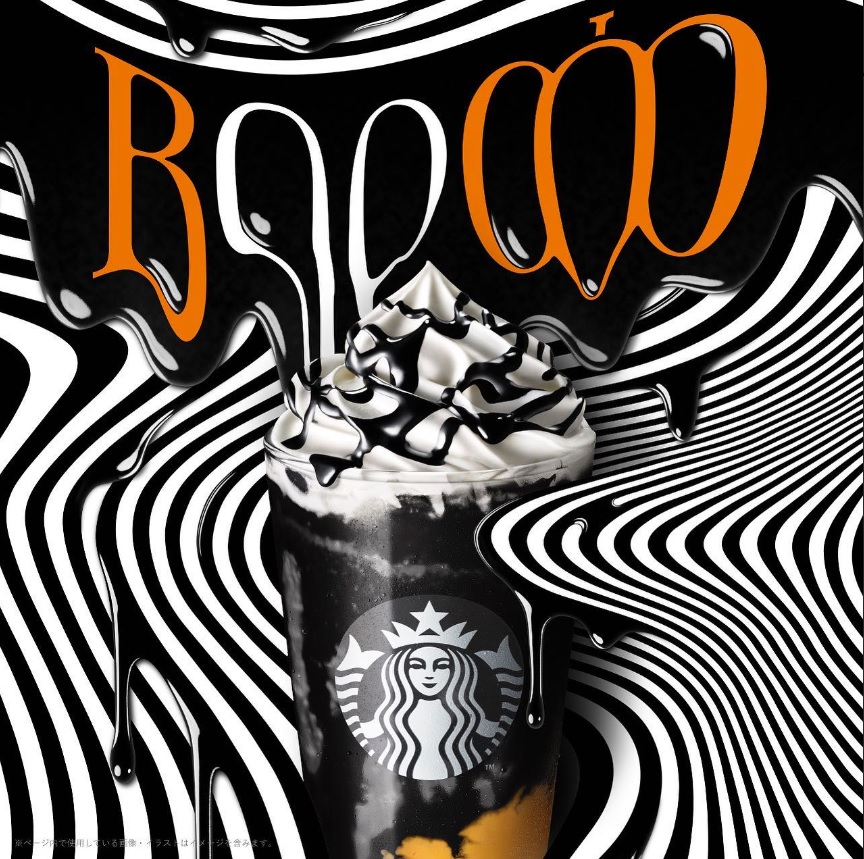 Halloween isn't just about the spook anymore—it's also about creative treats! And guess what? Starbucks is joining the frightful festivities. Let me tell you, they aren't playing around this year.
In a surprising twist, Starbucks Japan recently revealed their Halloween special—an all-black Frappuccino, aptly dubbed The Boooo Frappuccino. It's as goth as it gets, deep black, and ready to give you a real flavorful scare. This Frappuccino isn't just about the looks though. It's got a unique flavor blend of bitter caramel and delightfully sweet pumpkin, which are sure to bewitch your taste buds.
Now, you might be thinking, "Where's the pumpkin in an all-black drink?" Well, guess what? Starbucks mixed in a surprise element, a dollop of sweet pumpkin pudding in the middle of the drink. Talk about a tasty secret!
But that's not all. If you happen to be in Japan, there's another eerie-edible making a commanding appearance – the Halloween Chocolate Cake. It could be mistaken for a cupcake at a glance, all dressed in jet-black and created with an intent to "fascinate with its suspicious pitch black appearance". But bite into it and prepare to be amazed!
The cake hides a surprise of its own—a layer of purple blueberry cream. This little trick provides a tantalizing combo of sweet and tart, flawlessly complementing the moist, black cocoa cake.
These ghoulish goodies aren't going to burn a hole in your wallet either. The cakes are priced at a very reasonable 324 yen ($2.17) for takeout or 330 yen for eat-in. As for The Boooo Frappuccino, it comes in a Tall size only and is priced at 678 yen for takeout and 690 yen for drink-in.
Available between October 11 and October 31, these tantalizing treats are a Halloween exclusive. But, as is the unfortunate twist with most good things, they'll only be sticking around until Halloween night. So, if you plan on trying these unique offerings, act fast!
Too bad there's no word yet on whether any U.S. Starbucks will also offer these Halloween-inspired treats. We hope they do because this Halloween season just got a whole lot tastier!
Remember, although this eerie indulgence is a limited-time treat, it's proof that brands, like Starbucks, are embracing festivities and leveraging them to deliver unique experiences to their customers. And what better time to enjoy special, themed treats than Halloween? After all, it all adds to the fun of the fright night! Happy Halloween and happy tasting, everyone!