With the headquarters in San Jose, Adobe operates throughout the world. Adobe is probably one of the biggest transnational software companies. The company has established an exquisite reputation over the time. Started in United States of America, the enterprise has expanded across the world in no time.
Adobe has a golden history of 34 years. Since 1982, it has provided the world with software tools and packages that were not only necessary but also very much important for building grand businesses. In fact, half the advertising industry would be in doldrums, had Adobe not existed. Adobe Photoshop and flash happen to be some of the most popular tools and software packages.
Adobe is one of those rare software development enterprises that write software packages for varied operating systems including Windows, OS Xand linux.
About Adobe
Type: Software Company
Industry: Software
Founded: December 19, 1982
Founder: Charles Geschke and John Warnock
Headquarters: San Jose, California, United States
Area served: Worldwide
Key people: Shantanu Narayen (Chairman) and Shantanu Narayen (CEO)
Number of employees: 26,000
Product In The Marketing Mix Of Adobe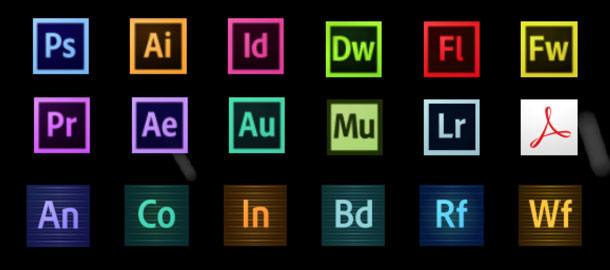 Adobe has always been one of those enterprises that believe in driving business by providing people with the best of products. Adobe Photoshop for Windows and Adobe lightroom for Mac Operating Systems literally have no competition; Adobe has been driving photography and imaging industry single handedly. Adobe has acquired the rare status quo where contemporaries do not even think of scaling past them.
The extremely meticulous software packages and tools allow people to get a great deal of work completed. Adobe not only ranks good as a software company but it also ranks among top 5 companies to work for. The company is known to have an amazing atmosphere to work in. The company aims to inspire people to great work so that the world can use the classic software packages to change the world for better.
The best part of adobe is, it is as creative as the end products that the software doles out. So for example – In photoshop, creative people give the feedback of things which should be included in the software and the software considers this. So, even though for a newbie the software is a bit tough, for the real professionals, where the money for the product comes from, the product is a very very handy product indeed.
And Adobe doesn't have products only for niche. But instead its products sells in various niches and each of the niche depends on Adobe for their softwares.
Some of the products that have actually taken the international market by storm are:
Adobe Lightroom
Adobe Photoshop
Adobe Firework
Adobe Marketing Cloud
Adobe ColdFusion
Photoshop Express
Adobe Dreamweaver
Adobe Acrobat
Ad0be Illustrator
Adobe Incopy
Adobe Indesign
& many many more Adobe products.
Price In The Marketing Mix Of Adobe
Adobe is popular for providing people with free trial pack of 14 to 28 days. The trial packs aim to get people addicted to their quality tools and software packages. There's something pretty amazing about products from Adobe that gets people addicted and very much used to the smartly designed interface.
Adobe has faced some tough criticism because of the pricing paradigm they follow; a non-US enterprise or user needs to pay almost double than a US citizen does. Adobe has tried to clarify the situation at varied levels but the criticism continues.
Millions of people came together in recent past to protest against the "Unfair Pricing" by Adobe. The battle continues but then reason behind the protest is that people actually need this classic piece of software packages. The protest against the unfair pricing made Adobe faces some shaming and it was also among the Internet's top 10 hated companies as well.
The pricing of Adobe is clearly a premium pricing and deservedly so. The software is way ahead of its competition, and has an interface which is difficult to beat. Plus, there are so many variations of the creative softwares, that a user is more comfortable buying the whole package. Example, A dreamweaver user would also use photoshop and same applies for all the other softwares as well. There is a lot of inter connectivity, making the user dependent on Adobe for softwares, due to which the price is high.
Promotions In The Marketing Mix Of Adobe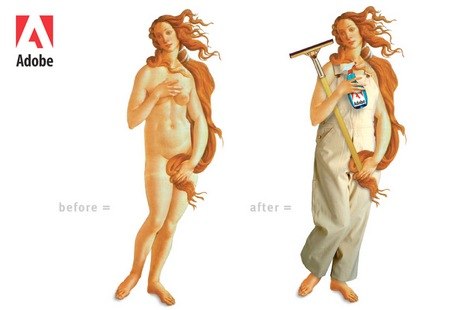 Since Adobe is the only company ruling the imaging and photography industry it hardly requires a promotional budget. The quality software packages and the irrational pricing have already helped the company grab the best of popularity. And there is no doubt that consumers are automatically attracted to the company looking at its usability.
Adobe also manages the share market really well; millions of people find this to be a profitable stock and have been investing a lot of money. The strong presence of brand has helped a lot of people make money.
Adobe majorly takes part in technology events and creative promotions where majority of its client base are present. It also uses coupons very smartly to promote the product far and wide so that other users can earn while promoting Adobe – ensuring that the promotions will happen on an auto mode.
Everything from criticism, protests, quality services, exceptional share market percentage and great atmosphere to work has helped the enterprise acquire some serious fame in the online as well as offline market. The company really does not require a marketing budget; all they need to do is adopt a fair pricing policy and the rest will follow.
Liked this post? Check out the complete series on Marketing Mix