iMac is a product range designed, owned, manufactured and marketed by its owner company Apple Inc. It includes all-in-one desktop computers belonging to Macintosh product family. iMac made its debut in the year 1998 and since then has become the topmost brand of its parent company. Some of its competitors are
About Imac
Type: iMac is a family of all-in-one Macintosh computers
Industry: Consumer electronics
Founded: August 15, 1998
Founders: Steve Jobs, Steve Wozniak, and Ronald Wayne
Headquarters: Cupertino, California, United States
Area served: Worldwide
Current CEO: Tim Cook
Number of employees: 154,000 (2022)
Major products: iMac, MacBook, iPhone, iPad, Apple Watch, AirPods, HomePod, and Apple TV
Product in the Marketing Mix Of IMac :
iMac is the leading consumer desktop brand from Apple and has evolved via seven distinctive formations. Its first version was iMac G3 and it had CRT monitor enclosed by the plastic case of translucent nature and egg-shaped look.
The second vital version was iMac G4 released in the year 2002, January. It had all main components, hemispherical base with LCD monitor, 40 GB – 160 GB and PowerPC G4. The third important revision took place in the year 2004 with iMac G5 and it was followed by Intel iMac in the year 2006.
A slim-unified design was created with all components placed behind the display. The fifth major version was released in the year 2007 and was thinner with the usage of anodised aluminium. Major revision for the sixth time took place in the year 2012 and it used a new display unit with varied and distinctive production techniques. Vital features included solid-state drive and dual-microphone setup. The seventh version was launched in the year 2014 and had Retina 4K-Display, new processor, new storage options and graphics chip.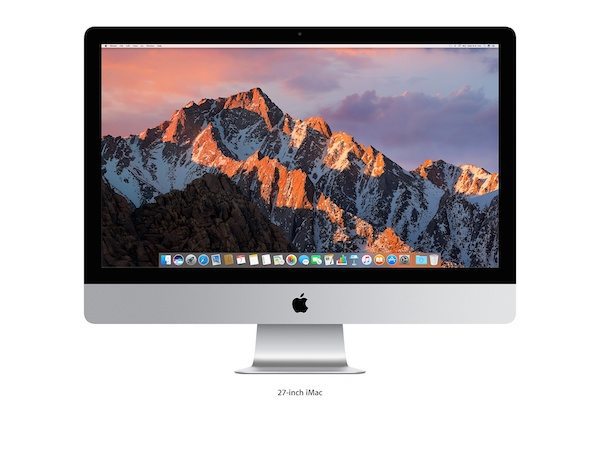 Place in the Marketing Mix Of Imac :
iMac is a product of Apple company and is marketed through its 478 retail outlets that are spread in nearly seventeen countries. Apple stores are specially located at convenient places and are designed to suit and meet customer demands. Its outlets are in several important places like New York, London, Paris, Sydney, India, Barcelona, Hong Kong and Japan.
iMac has adopted a selective distribution strategy that ensures exclusivity of products. Its products are sold via a strong distribution network that includes Apple stores; authorised retailers like Best Buy, Target and Walmart and telecom companies like Sprint, Verizon and AT&T. Products are also sold through its personalised app store and online stores to meet the demands of techno-savvy consumers. iMac products are also available via fulfilment services from several companies like eBay and Amazon.com.
Price in the Marketing Mix Of Imac : 
iMac is an innovative brand from Apple and the company does not compromise either on its high quality or on its prices. It is its premium seller product and hence the company has adopted a premium pricing policy for every iMac product. Apple has projected brand iMac as aspirational product and not a utility item and hence it has been able to maintain its high pricing range. Moreover, the company is not bothered by the prices of its competitors.
It depends on its own production costs to arrive at a suitable figure and implements the desired price range. It has faith in its customers because now day's consumers are more quality conscious than price-conscious.  Sometimes the company also follows a bundling pricing policy in which it offers an older model at discounted price with a more expensive new model.
Promotions in the Marketing Mix Of Imac :

iMac is one of the topmost technological product from its manufacturer Apple. The company has executed several marketing policies to promote its brand and to create positive brand awareness. In order to reach its target customers, it has taken help of advertising, public relations, sales promotion and personal selling. The company also advertises hugely via its websites and other shopping portals. Its employees are trained to deal customers and thus help in direct promotions.
As part of its promotional activities iMac offers discounts on its older products but these are sold in a package deal with its newer items. In order to optimise its image company takes part in various events, press releases and gives exclusive interviews. One of the iMac's first commercial was shown on television during Super Bowl XVIII in the year 1984. It was a huge success and cleared the road for further success of this brand. In the year 1998, the brand came up with a winner tagline "Think therefore iMac".
Liked this post? Check out the complete series on Marketing Mix