JBL is an American origin company that is associated with the audio electronics industry. It was founded in the year 1946 by its founder James Bullough Lansing and hence the name of company JBL. The company is a subsidiary of its parent company Harman International and has dual independent divisions within itself JBL Professional and JBL Consumer. Latter is associated with manufacturing and producing of audio equipment to be used for consumer home market and former offers professional equipment for cinema, portable sound, tour sound and installed sound for a studio. Some of its competitors are as follows-
About JBL
Type: Consumer electronics company
Industry: Audio
Founded: 1946
Founders: James Bullough Lansing
Headquarters: Santa Monica, California, United States
Area served: Worldwide
Current CEO: Dennis Olive
Number of employees: Over 13,000
Major products: Speakers, headphones, soundbars, subwoofers, home theater systems, car audio systems, and professional audio equipment
Product in the Marketing Mix Of JBL :
 The primary product of JBL is loudspeakers and electronic items associated with it. The company has entered into the partnership with other brands like Motorola to bring quality audio to its smartphone, Lenovo to offer superior audio to its ultrabooks, laptops and tablets, with TCL for tablets and ALCATEL for their smartphone. It has also tie-ups with car manufacturers like Smart, Ferrari and Toyota to supply the best car products. Its product portfolio includes the following-
Wireless
Home Speakers
Portable Bluetooth-Speakers
Accessories
Wireless Headphones
Home Audio
Subwoofers
Wireless and Docks
Home Theatre Systems
Soundbars
Loudspeakers
Computer Speakers
Headphones
Yurbuds Sport Headphones
On-Ear and Over-Ear Headphones
Wireless Headphones
Yurbuds Enhancers and Accessories
Marine and Car
Connected Car
Car Component Systems
Car Speakers
Car Processors and Amplifiers
Car Subwoofers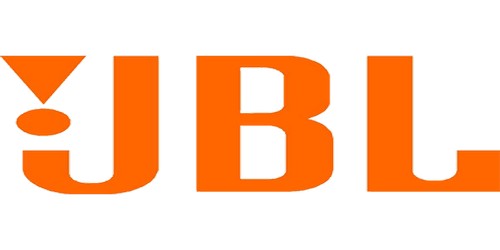 Place in the Marketing Mix Of JBL :
JBL is an international company with its presence extended to several countries. It has a widespread and strong distribution network that includes services of distributors and corporate offices in several parts of the world. Its subdivision JBL Professional is one of the top marketer, manufacturer and designer and has its headquarters base at Northridge in California.
JBL products can be easily obtained in places like South Africa, United States, Mexico, Colombia, Canada and Brazil in Americas, China, Australia, India, Malaysia, Japan, Thailand, Indonesia and New Zealand in Asia-Pacific region and Austria, Norway, Germany, France and United kingdom in Europe and Middle-eastern region. It has its own website from where one can easily order a product and delivery is assured as soon as possible. JBL is served by the help of a capable workforce that includes more than 12,000 employees for efficient workings.
Price in the Marketing Mix Of JBL :
JBL caters to both middle-class section and rich class with help of its diversified product portfolio. It wants to extend its customer range so that everyone can easily afford its products. Moreover, continuous innovation has helped the brand to remain ahead of its competitors. It does not want to lose this advantage and hence has adopted a skimming pricing strategy for new products so that it can generate revenues as early as possible.
For established products, it has adopted a reasonable policy for some products belonging to JBL Consumer and mid-premium policy for JBL Professional products. Its products are leaders in their respective fields and hence the company has been able to garner good revenues and sales.
Promotions in the Marketing Mix Of JBL :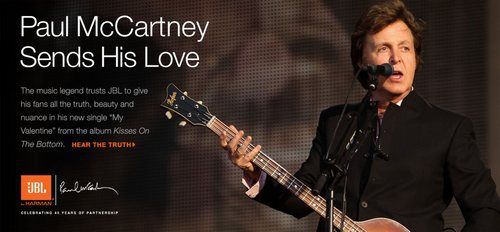 JBL is a recognised brand and is a firm believer of advertising for promoting its products. It has launched several ad campaigns featuring normal people using its products like wireless headphone at general places like café, on the treadmill and at work. The brand has adopted a humorous approach in ads and a common person can easily relate to it making these ads very popular amongst common masses. Ads are shown via television channels, in the newspaper, magazines and on hoardings.
JBL has identified its brand with individuals and created a mass market for its products. The company has also roped in celebrities as its brand ambassadors. Famous Indian music director and singer A. R. Rehman has become associated with JBL to promote its brand. Paul McCartney, famous musical legend has also allied himself with JBL to create immense brand awareness.
Liked this post? Check out the complete series on Marketing Mix