Foursquare is a social networking portal and is associated with the media and entertainment sector. It is a mobile app created in the year 2008 but was launched in the market in the year 2009 by its founders Naveen Selvadurai and Dennis Crowley.
The company has targeted a growing breed of internet users as its target customers who are interested in networking websites and platforms. By the end of the year 2013, registered users of the Foursquare app were nearly forty-five million, with fifty percent of users living outside the United States. Some of its main competitors are as follows-
About Foursquare
Type: Public Company
Industry: Location intelligence
Founded: March 11, 2009
Founder: Dennis Crowley and Naveen Selvadurai
Headquarters: New York, U.S.
Area served: Worldwide
Key people: Naveen Selvadurai Chairman and CEO
Number of employees: 550+
Product in the Marketing Mix Of Foursquare :
Foursquare is projected in the market as a social website that is location based and offers access through applications in mobile. It is actually a search-and-discovery service that was built to detect the location of the user.
This technology company has been building business solutions and consumer experiences with the usage of location intelligence. It has two mobile apps for this purpose called Swarm and Foursquare along with advertising and enterprise tools. Some of its vital features are as follows-
Foursquare 8.0 was launched in the year 2014 for Android devices and iOS . It has changed its previous focus to become a local tool of discovery and search.
It has "Pilgrim", a proprietary technology for detection of user's location with help of cellular signal strength, cell-tower triangulation and present GPS signal.
An important feature is "Here" tab that displays current location and has a "Check-in-Button".
The app helps its users by helping to search in surrounding areas for places of interest like shops, nightlife spots and restaurants. One has to enter the name of location if searching for other areas. Personalised recommendations are displayed on app based on various factors like place and time
Foursquare encourages writing short messages called "Tips" about a location. Tips have a maximum of two hundred characters and can incorporate URL and a photo. It expires after a certain time or on a set date. Users can like or save Tips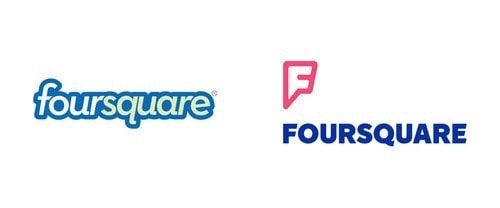 Place in the Marketing Mix Of Foursquare :
Foursquare serves a worldwide area and has its headquarters base in New York City in the United States. Foursquare is a mobile app for discovering new places and works on the recommendation of a trusted community. It is available for Windows Phone, Android Devices and iOS . Several versions of the mobile app are available for applications like Windows 8, Blackberry, PlayStation Vita, Bada, Windows Phone, Maemo, WebOS, MeeGo, Series 40 and Symbian.
Mobile browsers can be used by users for accessing Foursquare but users of feature phones must make a manual search instead of GPS usage. At its onset, Foursquare was available in one hundred metro cities throughout the world but by next year it had made changes in its model so that check-in was possible from any global location.
Price in the Marketing Mix Of Foursquare :
Foursquare is funded by several investors like Silver Lake Waterman, SMALLCAP World Fund, O'Reilly Alpha Tech Ventures, DFJ Growth, Spark Capital, Morgan Stanley and Union Square Ventures. The company also offers advantageous deals like "mystery shopper" for additional savings and it has deals with several companies who reward loyalty and check-ins through Foursquare. The company is a recent launch and wanted to make further inroads and hence adopted a penetration and reasonable pricing policy to make its products pocket-friendly.
Promotions in the Marketing Mix Of Foursquare :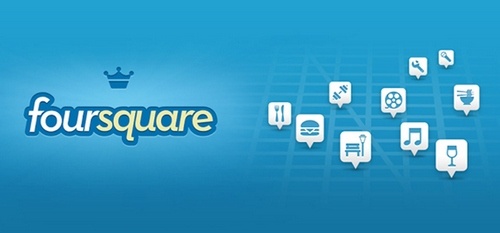 Foursquare realises the advantages of a good marketing policy and has adopted several tools to make a mark of its own on the social networking sites. In the year 2010, commercial partnership deal was formed with New York Times, Conde Nast and Bravo to offer tips and new badges to its users. In the year 2011, it made a promotional deal with American Express that provided direct discounts to account holders of American Express cards by simply checking in with sharing vendors.
President Barrack Obama of United States joined Foursquare in the year 2011 on 8th August and it was a huge promotional booster for the company. Foursquare made a deal with London Olympics 2012 and allowed users for checking in locations in and around the venue of Olympics.
Liked this post? Check out these detailed articles on
Topic of Marketing Mix of Brands
Alternatively, check out the Marketing91 Academy, which provides you access to 10+ marketing courses and 100s of Case studies.