One of the confusions which any small business owner, as well as a brand manager faces, is – Which brand colors should you choose to represent your brand?
When we talk about brand building, it means we are serious about our business and we want it to be famous and remembered by our potential customers. Color is one of the primary senses we have as human beings and that is probably why we can remember a man or a woman in a sexy red shirt or dress but can't remember someone after a long time who was wearing grey or light brown (who looked just normal).
Then again, if you are a lawyer, you would want to wear grey or light brown because that color signifies discipline.On the other hand, if you were in advertising, you would want to wear red because you want to be liked and remembered for your flamboyant personality.
This is why deciding on brand colors is always confusing. Which type of brand do you want to be? We get caught up with small details like the design of the brand logo and the brand colors which are to be used.
This article is a guide to the top 10 different brand colors and what they stand for.
1) Red Color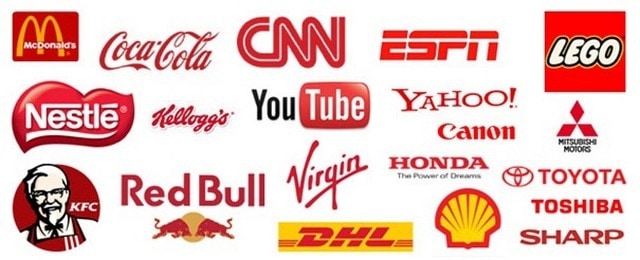 Since decades gone by, we have used the red color to depict our love or even hatred for something. When a person gets angry, he turns red. When a person loves someone, he shares a red rose. The color red does not stand individually for love or hate. It stands for passion and being passionate.
Some of the most iconic brands use the brand color red as the predominant brand color. Coca-Cola, McDonald's, Lego, Honda are some of the brands which use the red color in branding. These brands are known to be energetic and red color has a list of some of the most loved brands in the world.
2) Blue Color
If there were an arch nemesis in colors of branding, then Blue would be the arch nemesis of Red. This is because the most common brand colors in use are the red color or the Blue color. The above graph makes a clear differentiation between blue and red.
Facebook, IBM, Dell, Paypal, Wordpress, AOL and several others are brands which use Blue as the main color of branding.
The color Blue stands for security, efficiency, and productivity. Technology products are generally colored blue because they want to denote that their products are secure and efficient. Similarly, many in the services industry also use blue color to show security and efficiency.
3) Green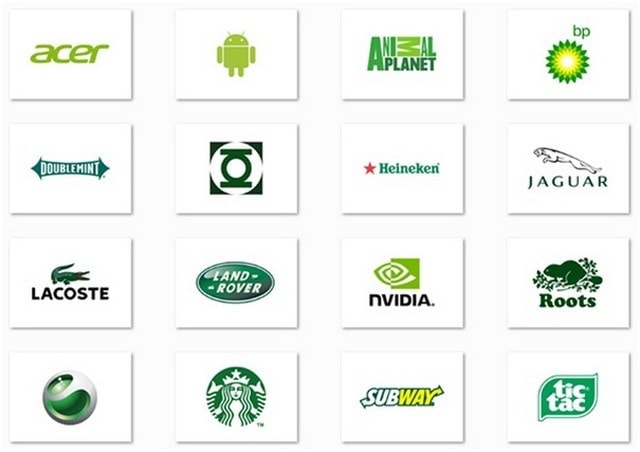 Going green is a famous terminology used in the business circles which stands for a company which wants to conserve energy and reduces pollution. In essence, the brand color green stands for Cleanliness, freshness and renewed energy.
Many many organic and agricultural brands use green as their color. However, green is a popular color in other products such as Lacoste, Subway, Starbucks, Android, and others.  Even fitness brands use the color green quite frequently.
4) Orange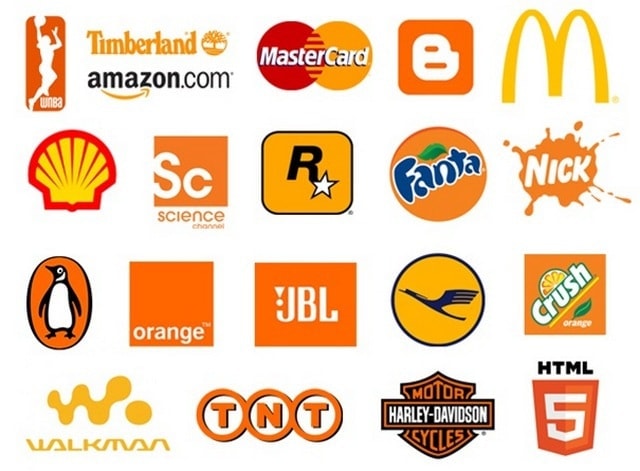 Orange stands for fun and adventure and if you see, some of the brands associated with it want to target fun and adventure as their selling points. Nickelodeon is a brand known for its value in entertainment.
Same goes for Fanta. Fanta is known to be the drink which promotes having fun while having a cold drink. We have Rockstar as a brand listed over here which is the brand behind Grand theft auto and such really amazing games which their customers love and dote upon. Harley Davidson too uses a dark orange color and so does JBL.
The color orange can work well for the zazzy type of brands which want to shake things up.
5) Yellow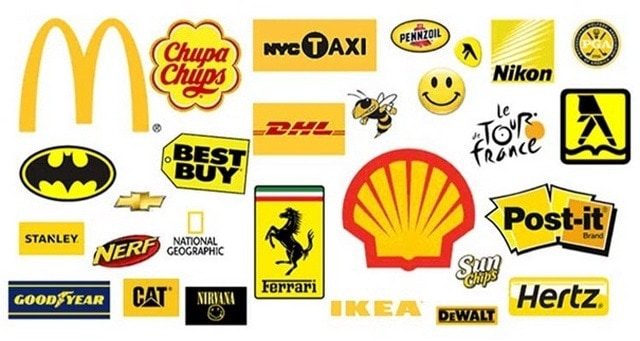 Yellow is associated with the sun and just like the sun, most products in yellow can bring warmth and cheeriness. Yellow is a color most often used in the background of logos and it is generally used in addition to a different color.
6) Pink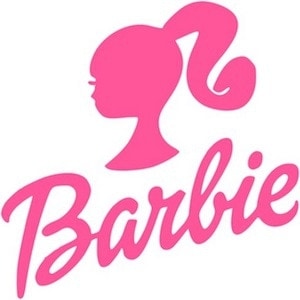 The color pink stands for softness, care, and comfort. Pink is one of the most widely used colors in the cosmetic industry as well as in the personal care industry. Quite recently, the differentiation of the colors viz Pink stands for girls and Blue stands for Boys is being adopted more and more and hence most women-oriented products are generally using pink colors.
However, pink is not a color which has a basis of gender only. Brands like Taco Bell, Donut King, and others use the pink color as well.
7) Black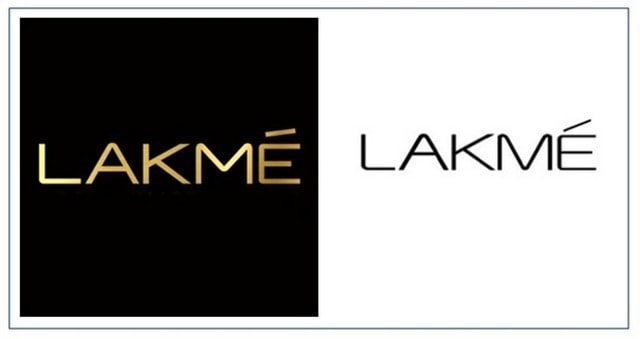 Black stands for strength and regularity. However, there are two ways the black color is used most predominantly in branding. One is when it is used for the font in the brand logo when the background is a completely different and attractive color. The other is when the font is of another color and the background itself is black.
Above is an Image of the brand Lakme with black being used for brand colors. The same color black is used in 2 different ways. Once it is used for the font color and the white color is used in the background whereas in the other image, the black color is the background and the font is of golden color. Both the cases give an elegant appearance.
8) White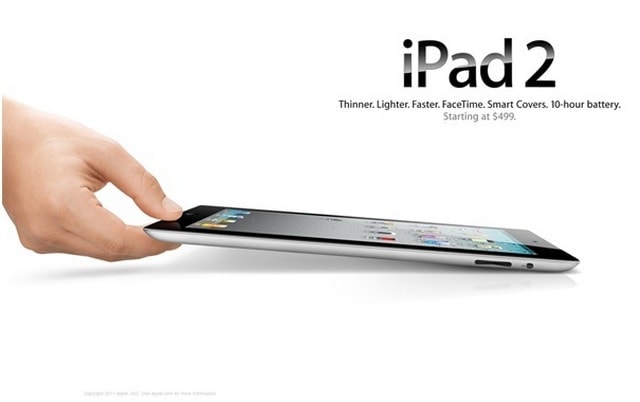 White stands for elegance and is again a color which is mostly used as a background. One of the brands which I most respect because of their fantastic usage of white color in their advertisements is Apple. Apple also has one of the most famous logos which is a simple combination of a black color apple with a white background.
Another combination of white and black is Nike with its black background and the white swoosh. These are two big brands we are talking of, both of them the leaders of their individual industries. This is why they can easily carry the elegance of white on their shoulders.
There are two more brand colors which are not so prominent but deserve a mention
9) Purple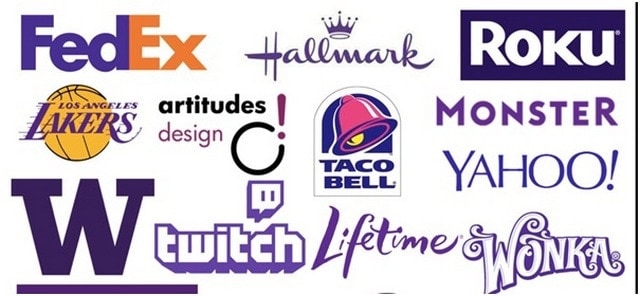 Again a brand which is used predominantly in the beauty and cosmetic industry as well as in luxury brands. Purple is a symbol of nobility and wealth and is generally used to denote premium products or services. A brand which wants to show that it is premium can differentiate itself by using the color purple.
Some of the most known brands which use the purple color are FedEx, Cadbury, Yahoo, Hallmark cards, Monster.com and many others.
10) Brown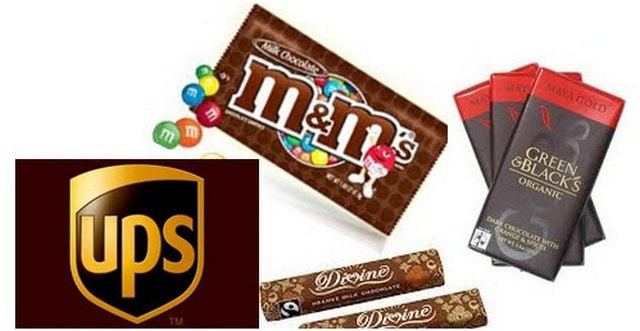 The color brown is a strong color which is closely associated with earthiness, honesty, and dependability. Brown is used very less as a brand color and if it is used, it is mostly used in the food industry. Above are some brands which use the brown color as their brand colors – UPS, M&M's and green and black. Do note – Brown has rarely used alone and it is used in combination with others.
The above was the most common brand colors in the market and their application for individual brands. In general, each brand color is specific to an industry and Blue and Red are one of the most commonly used brand colors. If you have to choose a brand color for your product, look at the brands which you want to target and which are in your vision. You can then come up with a color combination to rival the brand. But now you know what those colors stand for.