Gross profit is the soul of any business as after analyzing it the management team can get a true insight about its own capabilities. How is it allocating its resources, is it able to generate the necessary traffic and is the pricing policy up to the mark are some important questions that can be answered with the help of this valuable metric.
Even if a business is able to generate good sales figures and still it is showing low gross margins then it automatically signals that the direct costs are high or there is an issue that needs to be handled immediately. Gross profit is the determining factor in measuring the performance and efficiency of an entity.
Understanding gross profit
Gross profit is the revenue a business retains after accounting of COGS. It is the basic means of measuring the profitability of a business. Business houses employ teams to scrutinize gross profits so that they can take advantage of the facts and figures to further their growth and expansion plans. It can be seen as a starting point towards the finishing line which is healthy net profit.
When the company knows about its gross profit it is in a better position to make changes so that the gross profits start soaring. Higher the gross profit the faster you reach your break-even points and start earning the profits from your business dealings and activities.
Gross profit and business
Gross profit in most cases is used in context with business entities because it is considered one of the most powerful tools to measure basic accounting, especially for small companies. Once you arrive at the figure it becomes easy to check your efficiency and productivity to date. Remember the higher the revenue figures the greater your gross profit will be. It becomes easy for an entrepreneur to make positive changes in the business.
If the production costs are going up he can start making adjustments so that they can decrease. It becomes easy for management to decrease COGS by finding ways to reduce manufacturing costs like the cost of labour and raw materials. He can make an effort to find better options for acquiring raw material so that the COGS can be lowered to a certain degree.
What is Gross Profit
In simple terms, gross profit is the sales revenue that a company retains after deducting the cost of goods sold or COGS. It is actually the residual profit that you earn after subtracting the cost associated with sale and production from the selling of either a service or a product. These associated costs include directly-attributable costs like labour charges, expenses related to raw materials and manufacturing costs. It is the gross profit that takes the measure of the initial activities of a company and helps the entrepreneur to scan in details the financial performance of his business entity.
It acts as a viable indicator so that it can measure the management's competence in handling supplies and labour during the production process. Remember it is necessary because you cannot measure the profit margin of an organization without knowing about its gross profit.
What does gross profit include?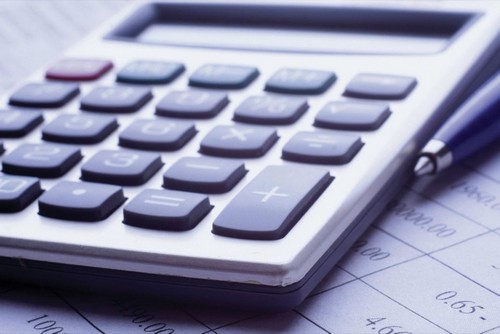 Gross profit is able to easily assess the efficiency of a company in terms of using its supplies and labor. The gross profit metric only takes into account variable costs and it includes
Raw materials
Shipping costs
Packaging
Utilities for the production site
Credit card fees based on customer purchases
Commissions for sales staff
Direct labor costs
Revenue and COGS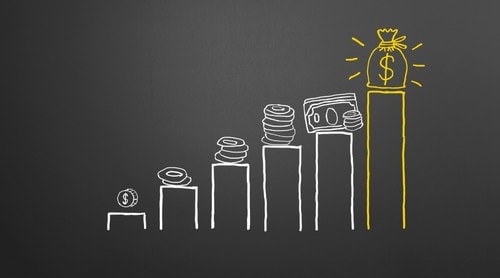 In order to measure the gross profit of any company, you will have to know about the revenue and COGS of that entity.
Revenue is the total amount an organization makes after selling its merchandise. It is actually the total receipts of the company for a particular period.
The cost of goods sold is simply known as COGS and includes the expenses that are related directly in relation to manufacturing and producing products or related services. Operating expenses like tax, debts, interest charges, office supplies, rent, and insurance are not included in COGS.
What is the gross profit equation?
Gross profit is the profit that you have estimated before accounting the overhead costs, taxes and interest payments. The following equation expresses gross profit in simple terms.
This means that the cost of goods sold will have to be subtracted from the revenues. The cost of goods sold or COGS includes raw material costs, labour costs and the costs incurred during the manufacturing process.
How to calculate gross profit
The calculation itself is very simple and easy to use. You just need basic figures and can calculate easily the gross income from the income statement.
For instance, your income statement is ready with the following facts and figures. The total revenues are Rs. 1, 00,000 and the cost of goods sold is showing Rs. 40,000 then the gross profit is
The gross profit, in this case, is Rs 60,000.
Factors affecting the gross profit of a company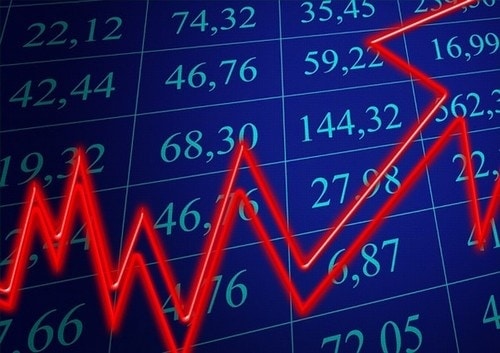 There are several contributing factors that have a direct as well as indirect impact on the gross profit of a company. It can be low or high depending upon the following reasons-
The business is managed by efficient workers and it has incurred low costs
The products or services are unique and hence the company can charge high prices
It has proper channels in place that can help it to purchase raw material at very low prices
The manufacturing g unit is located in the belt where cheap labor is easily accessible and hence the cost incurred is automatically lowered
It has several accounting policies in place that can move the cost of sales to overheads and vice-versa as per the requirement
Steps to improve gross profit
If a company is diligent in its efforts and takes steps to measure gross profits periodically it can then take proper steps so as to improve it.
One simple way to improve your gross profit is by increasing the prices of the products. It has a certain risk attached to it because if you are dealing with products that are easily available in the market through your competitors then the high prices can lead to a fall in sales figures.
Reducing material costs no doubt will improve gross profit but remember it is important that you maintain your quality otherwise it can also result in low sales figures.
Comparing the gross profits of different companies
Gross profit no doubt is useful information but it is not the best measure of profitability as a whole because it does not take into account overhead, operating and financing costs like debts, taxes, depreciation costs, equipment purchase, and one-time payments. Remember gross profit varies to a considerable degree from one industry to another. If you are making comparisons of different companies do so within a particular industry.
You cannot compare a clothing shop with a mechanic shop as both belong to different industries and its COGS will be different. Better study the gross profit over a longer time frame if you are interested in knowing the actual facts and figures because comparisons for a shorter time-frame cannot give you a true and clear picture.
Conclusion
Gross profit offers an important insight into the actual workings and earnings of a company. You can gain a rough estimate of the net profits and hence can understand the changes that are required to make the company better. Remember it is calculated before applying overhead costs and thus can easily illustrate the financial success of a service or product in an effective manner.