The critical part in any ad is the advertising message. Some brands are known to be the master of Advertising. Take any premium company and they will be oozing confidence due to expensive and really amazing ads made by their marketing managers with a unique advertising message. However, even the low lying companies can differentiate itself from competition when they come out with an ad which is unique and gives an altogether different advertising message which makes a connect with their target customers. In today's competitive business environment, you need a unique advertising message. This article lists out 6 reasons to make your advertising message unique and different.
1) Differentiation is the name of the game –
With imitation and too many "me too" products being introduced in the market, differentiation has become very important. Consider Vodafone. It is providing the same services as any other mobile network, but due to Vodafone Zoozoos, Vodafone stands poles apart in its differentiation through advertising. Your advertising is your message to your customers. Each customer is different. So why should your company's advertising be the similar to your competitor. Use whatever form of advertising you want, but ensure that you are sending a unique and differentiated advertising message to your customers.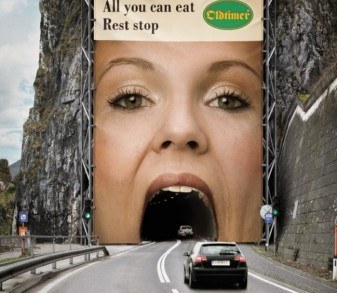 2) There is too much noise –
Out of 30 minutes of allotted time for a serial, 10 minutes are gone in advertisement. Especially in the finales. So there is definitely to much advertising noise and the brand recall value drops. In this case, your advertisement should be such that people are curious or happy to watch it. Only then will you be able to capture customers attention and differentiate yourself.
3) Consumers have become very selective and brand conscious –
There was a time when companies did not invest in advertising. It was a sellers market. However today customers have become very selective and brand conscious and it is a buyers market. Take Bollywood for example. Any latest movie which releases makes a fashion statement. And the crowd wants similar clothes as worn by their favorite film stars. So bottom line is people are not ready to wait anymore. They will not buy what they are offered. They will instead go out in the market and buy what they want. At such a time your brand value and its uniqueness plays an important part. If you are not able to differentiate yourself through advertising, people will not search for you in the market.
4) You need to have proper positioning –
Only recall will not help. If you dont have the right positioning, than you will fail as a marketer and will be a so so company. The positioning of companies like BMW are so strong, that people think of these companies whenever they are driving a car. Guaranteed BMW engineering is world class. But their advertising is world class also and creates a desire in the customers mind which is hard to beat. This advertising is what makes BMW stand apart from Jaguar, Audi or Mercedes.
5) Make a personal connect –
The trump card for your brand will be when you make a personal connect with the customer. This will bring loyal and repeating customers to your brand, which can be done with the right advertising message. Pepsi and Coca cola always target audience through their heart. Pepsi targets the youngsters with adrenaline pumping ads, whereas Coca cola creates a happy feeling in their ads through whatever message it sends to its customers. So make a personal connect with your customers through the right advertising message.
6) Be creative – 
Do you remember Fevicol ads? Or Intel ads? It was very difficult to brand such a dry consumer durable company. But these guys made it possible by being creative and thinking out of the box. Fevicol has always made really good Indian ads with an Indian connect and really creative humor. Intel has targeted geeks by branding its "Intel inside" in every laptop and desktop company. When you make a creative ad and claim a space of the mind for your own, you are unbeatable. Today, it is very difficult to beat Fevicol in commercial glue and to beat Intel in processors.
7) India is a developing nation –
Rise in income leads to rise in spending capacity. India is in exactly such a position. Disposable income of India is rising. And let me tell you, Indians are now searching only for branded products. At least urban India is now buying only brands. The marketing mix is crucial to build a good brand equity for a company. But promotions in the 4p is equally important to build brand equity from scratch. With India developing strongly, you need a unique advertising message to target such a large audience. Most countries and their top manufacturers have an eye on India and this is because of the rising potential of India as a strong economic nation
The bottom line is that everyone can advertise. But your advertisements should create a difference for your brand. You need to differentiate. You are putting money down the drain if you are advertising but not sending a differentiated advertising message to your customers.