The Uber marketing mix has helped to align the business and marketing tactics so that the Uber Company can gain market share as well as a competitive advantage in these competitive times. The marketing strategy focuses on product strategy, upfront pricing policy, distribution network and promotional planning.
The marketing mix of Uber Technologies has led to effective marketing of Uber service as an easily accessible user-friendly low-cost option to the target audience as it will eventually lead to customer retention and a strong customer base.
Introduction of Uber Technologies Inc.
#Uber
Origin Country: United States of America
Founders: Garrett Camp, Travis Cordell Kalanick
Founded: 2009
Headquarters: San Francisco, California, U.S.
Employees in 2023: 32,800
Annual Revenue in 2023: 31.877 billion USD
Net Income in 2023: -9.141 billion USD
Market Cap in 2023: 63.87 billion USD
Based in San Francisco, Uber Technologies Inc is a world-renowned company tech company that offers transportation services. Various services offered by the company include ride-hailing/mobility as a service, freight transport, package delivery, food delivery and couriers. Products include mobile apps and a website.
Uber was launched by its founders Garrett Camp and Travis Cordell Kalanick as UberCab in 2009. The name was later changed to Uber. The company went public in the year 2019 and is listed on the New York Stock Exchange.
Target Audience of Uber
The Uber marketing mix strategy focuses on the services offered by the company and the target audience because it wants to gain market share and increase its customer base in all the different countries it operates.
The Uber strategy targets people who do not have their own car and require easily accessible vehicles for travelling. The target customers also include people who have their car but do not want to drive themselves and instead prefer driven by taxi drivers and people with limited income who do not like travelling on public transport and are looking for a low-cost option or car-pooling.
Most of the customers are between 20 and 40 years and this group includes young adults new to their jobs looking for wi-fi enabled cabs, bachelors wanting stylish vehicles and even families looking for user-friendly vehicles.
Uber provides wheelchair-accessible vehicles and targets people with disabilities who are looking for a safe travelling option.
As Uber also offers delivery services besides taxi services it also targets customers wanting package delivery or couriers and people who order food through its service Uber Eats and Postmates.
Uber Marketing Strategy & Marketing Mix of Uber (7Ps)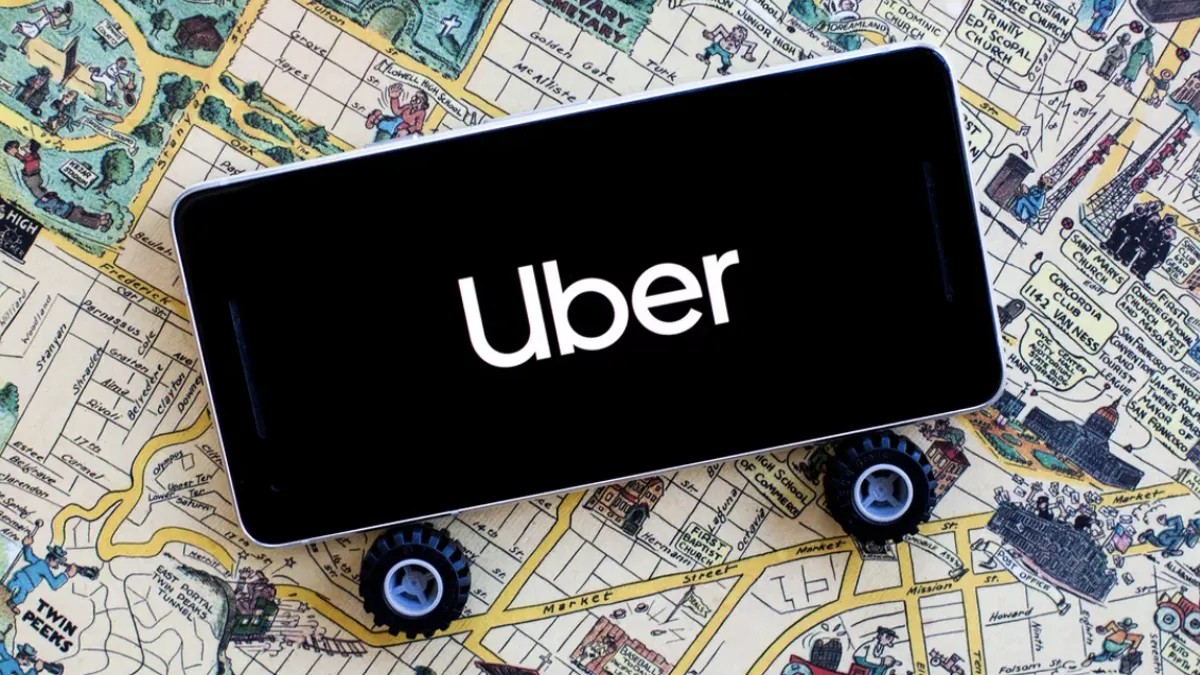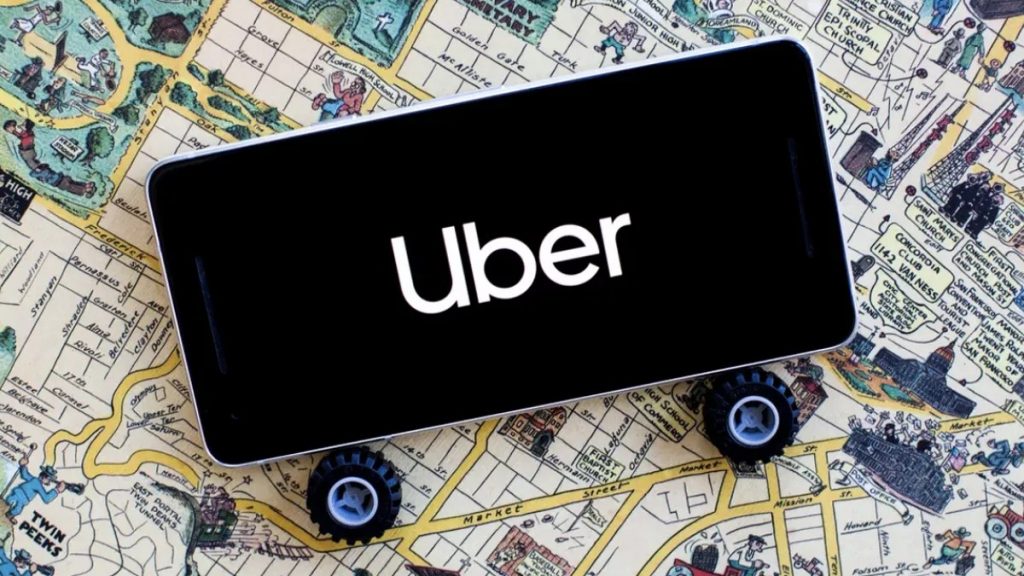 The thought of booking a ride at any location by simply tapping on your cell phone was revolutionary at the onset no doubt and the credit goes to the Uber marketing strategy. There is simply no need to wait on the road for taxi services because the marketing mix of Uber has ensured low-cost options with taxi drivers at your doorstep.
The Uber marketing mix has been the driving force behind several company decisions because the elements align price, place, promotion and product strategies with business goals and objectives. Currently, Uber is one of the fastest-growing rides-share companies in the world. It has been successful in replacing taxi services in numerous cities with the Uber service.
High demand for the varied services provided by the company like Uber Wallet, Uber Eats, Uber Pool, Uber Auto, Uber Moto and Uber Premium, options like wheelchair-accessible vehicles and boat rides and unsurpassed customer experience have led to a strong and loyal customer base across the world.
Product Strategy of Uber Marketing Mix
The Uber marketing strategy for its product element is very clear. Uber offers the best possible taxi services to Uber customers to ensure customer retention. It is the marketing mix of Uber and its strategies that have set the groundwork for better customer experience and led to high demand for Uber products and services.
Uber has become a global leader in car booking and has increased its operations far and wide because of its market penetration policy. Uber offers transportation services with a few clicks on your mobile or desktop at the doorstep so that customers can travel safely and that too without any hassles from one location to another.
Uber started its journey as UberCab in 2009 but had to change its name to Uber in 2011 after facing complaints from taxicab operators. Later users were able to book Uber drivers or regular taxis via their mobile app. Uber launched its App in the year 2011. This application allowed users to book a luxury vehicle at a price that was 1.5 times that of the normal taxi services.
Products in the Marketing Mix of Uber
The Uber marketing mix ensures that the products and services offered by the company are up to the mark and customers can avail of the services easily without any hassles. Uber offers ride-hailing/mobility as a service, freight transport and couriers/package delivery/food delivery services. Customers can now book bike rides or order taxi services with a few clicks only on their mobile apps.
Varied services provided by the company include
Uber Ride
Uber offers transport services via Uber Ride so that customers can travel from one location to another with a few clicks. Customers can see the fares and the estimated time of the journey beforehand at the time of the booking. Different rides offered by the company are
UberX
UberX allowed drivers to use non-luxury cars and their personal vehicles on behalf of the company. It was a cheaper version of Uber that targeted customers looking for a low-cost option.
Uber Pool
Uber Pool was launched in the year 2014 as a shared car-pooling transport service. The car-pooling idea was an instant hit. It is a fact that the number of taxis booked for car-pooling services surpassed other services at one time.
Uber Premium / Uber Comfort
Taxis booked under Uber Comfort are stylish vehicles with premium services. These are wi-fi enabled cabs for people who do not want to take their own car but instead want to be driven to specific locations.
Uber Auto
These are low-cost rides meant for people who do not want to use public transport or car-sharing options. The estimated time of travel is shown beforehand for the customer's convenience.
Uber Taxi
Taxis booked under this option are for long-distance, outstation trips or a whole day.
Uber Boat Service
Uber provides boat services in Croatia and Istanbul where users can book boat rides with Uber App.
Uber Moto
Customers can book bike rides with Uber Moto.
Uber Eats
Uber offers food delivery services where users can order food and get it delivered from the restaurant of their choice to their doorstep without any hassle.
Uber Freight
Uber offers parcel delivery service with Uber Freight from all locations.
Place: Uber Marketing Strategy
Uber has captured an estimated 68% of the total share in the market and is available in nearly 10,500 cities across 70 countries. The service company generates 23 million trips on average daily and boasts of 5.4+ million active drivers and 131 million active users every month.
Uber has been expanding its services all over the world by opening too many offices in the countries it operates. It offers different types of vehicles and ride options where the customer can track the ride or the delivery person easily.
Uber was launched in India in 2013 and within a short time with too many offices in several locations has been able to leave a positive mark on customers.
Place and Distribution Strategy of Uber Marketing Mix
The place and distribution strategy in the Uber marketing mix includes
Uber App
Uber App helps to book rides, get an estimate of the journey and know about the fare beforehand. Users can download it on their smartphones easily and use it at their convenience. The app has a customer support system for complaints or any difficulties faced by customers.
Desktop Website
Uber users can also use the desktop website for Uber products and services.
Pricing Strategy of Uber Marketing Mix
The pricing strategy in the marketing mix of Uber depends upon its products and services. The delivery segment of the company generates 34% of the total revenues with ride-hailing and freight transport generating 48% and 18% respectively.
The Uber pricing strategy is also dependent upon the country where it operates. The rates charged by the company differ from country to country. Uber provides several types of vehicles as well as different types of services and the fares are based on their demand in the market.
Uber is a service company that uses a dynamic pricing model for Uber Customers. The company sets the fares based on local demand and supply when the booking is done. Prices are quoted in advance to the customers who can avail of the services or cancel them at their discretion after looking at the fare. Every booking results in a commission fee for the company.
Pricing in the Uber Marketing Strategy
The pricing in the Uber marketing mix includes
Upfront Pricing Strategy
The marketing mix of Uber has adopted an upfront price strategy under which the tech company provides promotional codes for low-cost rides, discounts and even free rides to boost brand loyalty in the market.
The marketing mix of Uber has ensured a penetration pricing strategy for new markets. The company offers low-cost rides to attract customers and increase its base. Sometimes it also offers a free ride to a regular user to reward him for brand loyalty.
As the company operates on the supply and demand model it charges premium rates during peak hours or when the number of available vehicles is few.
There are several payment options for customers who are using Uber cars and services. Some of the popular options are Uber Wallet, credit cards and cash.
Promotional Strategy: Uber Marketing Strategies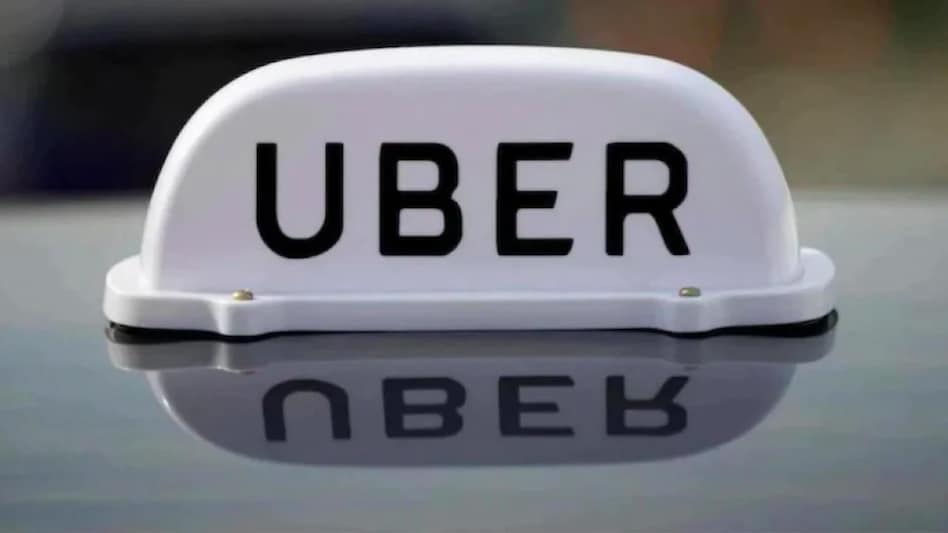 The Uber marketing strategy for promoting products and services depends heavily on mouth promotion. Initially, the budget for promotion was quite low as the company wanted to focus on penetration in new markets but with time it has understood that effective marketing of its services is as important as the services and products themselves.
The promotional mix in the Uber marketing strategy includes-
Mouth Marketing
The marketing mix of Uber initially was dependent on mouth publicity to promote its products and services. People liked the concept of door-step taxi service and booking with a few clicks from the comfort of their home or office etc. and shared their experiences with others. Later incentives like free rides and discount coupons also led to an increase in brand awareness amongst customers.
Referral Marketing
The marketing mix of Uber focused on referral promotion to convince corporate clients into accepting various types of services and free rides. The free-ride scheme was a success as lots of people went for Uber services.
Social Media Marketing
Uber uses social media platforms to increase brand visibility in the market. It invests in digital marketing and promotes various services with offers of free rides and rides at discounted prices.
Uber wanted to show its appreciation to its loyal users through a loyalty program of their own. After a minimum of one hundred rides, the customers could access the highest-rated drivers. From time to time Uber also offered other incentives through their loyalty program.
Digital Campaigns – Notable Digital Marketing Campaigns
Go Big or Go Home
During the Consumer Electronics Show in Las Vegas in the year 2017, Uber offered Uber Chopper services at $100 per person. This publicity stunt "Go Big or Go Home" paid off and helped to create brand awareness in the market
Get There With Uber
The ad campaign "Get There With Uber" created by BBH featured real riders and drivers to show how everyone uses the app in real life. The ad focuses on both the riders to show them how safe and convenient is to book and ride in Uber and on drivers by highlighting how it can prove profitable for them.
Uber People
Uber People refer to the drivers who are entrusted with the task of transporting people to and from different locations. It is very important to hire the right person for the job and this is why Uber drivers are subject to a thorough background check before hiring so that the customers have a good experience on their rides.
Uber Process
The Uber Process includes
Going to the app and turning on the GPS location
Check for cab availability
Select the ride
Check for type of vehicle, journey time, driver details, rating and fare
Book the ride
Track the ride
Make payment through a preferred mode which the user has already selected in the beginning
Uber Physical Evidence
Uber offers physical evidence with the Uber cabs and app through which the transaction takes place. Uber does not offer hard copies or travel receipts but users can check details on the App's dashboard and online account.
key Takeaways from the Uber Marketing Mix & Marketing Strategy
The key takeaways from the Uber marketing mix and marketing strategy are-
Bring in new facilities and features for users
Keep the pricing competitive and affordable
Offer incentives to increase the consumer base
Focus on promotional campaigns to boost brand visibility
Liked this post? Check out the complete series on Marketing Mix