The name KPMG was coined after the merger between KMG (Klynveld Main Goerdeler)with Peat Marwick in 1987. The company provides other enterprises with Professional Services like audit and advisory. With US$ 24.44 Billion in 2015, KPMG happens to be one of the biggest employers in Professional Services Vertical.
KPMG employees more than 173,000 people and provides for their family. KPMG is among the Big Four Auditors of World with Deloitte, EY and PwC.
Ernest & Young and Price Water Cooper are the top two competitors of KPMG. With a worldwide presence, KPMG is constantly expanding its area of services.
About KPMG
Type: Professional services network
Industry: Accounting, tax, and consulting
Founded: 1987
Founders: Marwick Mitchell & Co., Klynveld Kraayenhof & Co., William Barclay Peat & Co., Klynveld Main Goerdeler
Headquarters: Amstelveen, Netherlands
Area served: Worldwide
Key people: Bill Thomas (Chairman) and Julie Sweet (CEO)
Number of employees: 227,000 (2022)
Products in the marketing mix of KPMG
With KPMG being one of the Big Four Auditors, it is bound to provide MNCs with quality tax, audit and advisory services. The enterprise has been helping thousands of enterprises manage their taxes, money and business development investments really well.
Here are other services that KPMG provides MNCs with
Actuarial

Assurance

Financial Advice

Tax Advice

Legal Advice

Management Consulting

Place in the marketing mix of KPMG
KPMG currently run tax, audit and advisory operations in 155 countries. KPMG Firm in every country is a private entity but comes under the International Governing Body of KPMG, which is a Swiss Co-operative. The company gets to play an integral role in the economic development of enterprises and countries. Tax, audit and advisory services have helped hundreds of enterprises acquire the requisite momentum of growth and development.
KPMG and other members of Big Four Auditors have always tried to come together and operate in co-operation but regulatory approvals have always hindered the progress. There have been times when KPMG decided to merge with Ernest & Young and PwC distinctly but every time regulatory approvals were not granted. The merger and co-operations would have had a dynamic effect on the global stature of these companies.
Price in the marketing mix of KPMG
KPMG is a global enterprise that helps MNCs manage their finances, development based investment and audits better. It is the support and services of KPMG that allows these enterprises to save themselves from legal hassles and enjoy access to the best of the business development environment. KPMG runs a successful analysis of data, revenue plan and other documents before providing with an advisory.
The price for all these works is generally hidden or defined on a long-term basis. The deals between enterprises are also regulated by government authorities and at times are decided with the mutual understanding between the two parties. One can always measure the potential work related to a business and charge fees accordingly.
Promotion in marketing mix of KPMG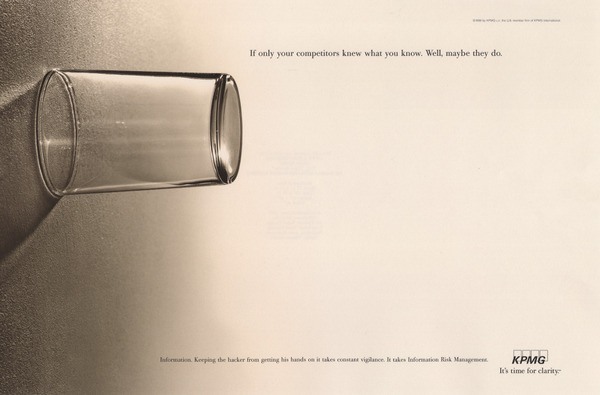 KPMG is a B2B business that it caters to enterprises that fall in the tax bracket. One can always depend on upon these enterprises for tax advisory and for the development of a successful business plan. These enterprises hire top class tax agents and employees to do the proper analysis and produce results that are beneficial to partners and to every associated.
KPMG being a B2B enterprise hardly requires any promotions or it does. The company simply runs on the reputation it has developed over the time. The quality results, business development advisory and tax benefits earned by the partners have helped KPMG acquire the best of clients and associates.
KPMG constantly makes to the news by declaring merging plans with other top associates and tax auditing companies. Government and regulatory bodies have always pushed their merging plans but the company has been successful in making it to the news.
Liked this post? Check out the complete series on Marketing Mix