Two friends Gaurav and Mohit started their entrepreneurial journey in the year 2002, with intention of supplying better services in medical field using telemedicine. At the onset, they did not have any funds but their mantra that every deal is negotiable brought them their first client. They had to drop the idea of telemedicine due to lack of support from state government and after some time decided to venture into other fields.
In the year 2005, they along with two other friends Arun and Tufail launched their company Carwale in the Indian market. It was first Indian website to use online as a marketplace for used cars. In the year 2016 in the month of January, it merged with another company CarTrade to become a leader in both used and the new cars. Some of its chief competitors are as follows-
CARDEKHO

Owler

Mattermark

Carnation Auto

Droom
About Carwale
Type: Carwale is an online automobile marketplace.
Industry: Automotive, e-commerce
Founded: January 16, 2003
Founders: Mohit Dubey, Tufail Khan, Arun Sahlam, Gaurav Verma
Headquarters: Gurgaon, India
Area served: India
Current CEO: Vinay Nair
Number of employees: 1,200+
Major products: Used car marketplace, New car research and buying guide, Car news and reviews, Car insurance, Car loans, Car accessories
Product in the Marketing Mix Of Carwale :
Carwale is a web company that connects like-minded people with intention of buying and selling vehicles. It is the first automotive website in India. Its product kit includes numerous services, tools and information that its company provides through their official website. In the year 2007, it launched the program Car Research on its website for every popular car in India.
It displays owner reviews, expert reviews, comparisons between vehicles and their detailed specifications. It also offers on-road-prices to its customers. One of the most visited pages of this portal is Recommend-me-a-car. Carwale is a consumer-focussed site that has detailed information that helps in making best possible decisions about the relevant automobile.  

Place in the Marketing Mix Of Carwale :
Carwale is one of the largest companies in India dealing with auto-media vehicles. The company is determined to serve both owners and prospective buyers with equal efficiency and honesty. The company provides a platform where both parties come together and arrive at a satisfactory result in terms of buying and selling. It is actually a stage where a comprehensive discussion about cars is possible by talking and discussing.
The company has its official website which provides detailed information about every vehicle. Its network is spread over two hundred cities and towns in India. In the year 2010, Carwale became the single-largest cause of car sales in India. Presently it is the first website for cars in India that has its own editorial team and several types of equipment for testing various categories. It also publishes all its findings in its columns on its portal.
Price in the Marketing Mix Of Carwale :
In the year 2006, Carwale came up with one of its innovative schemes and introduced price guide for used cars. It was for the first time that both seller and buyer could know the market value of concerned vehicle depending on mileage, condition, age, variant and model of the car. This guide has now become a credible information source for used cars and company now provides estimated offer prices for most of the popular cars sold in the Indian market. Their revenues are mostly earned from advertisements and tie-ups with dealers. As this portal is one of the most visited ones in India, it generates huge revenues for the company.
Promotions in the Marketing Mix Of Carwale :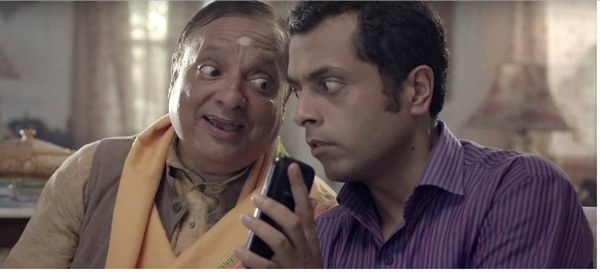 The mission of company Carwale is to bring happiness for both owners and prospective owners. They have attempted a comprehensive marketing plan to create a positive awareness program about their company. Advertising policies of this company are unique and innovative. One of their promotional strategies includes voting for best car in consumer choice category. Nearly 1.6 lakh people voted to make the site visible in the online market.
In the year 2009, Carwale launched various schemes to increase its brand value. They offered a free consultation to buyers, provided dealers with apt quotations and offered test drives to interested parties at their doorstep. They also brought together insurance option and loan processing option so that a buyer could get the desired car with minimum insurance and cheapest loan and that too with a single click of his/her mouse.  Carwile also launched a two-week exhibition to be held annually for vintage cars. This event was known as Vintage Wheels and became very popular amongst enthusiasts.
Liked this post? Check out the complete series on Marketing Mix